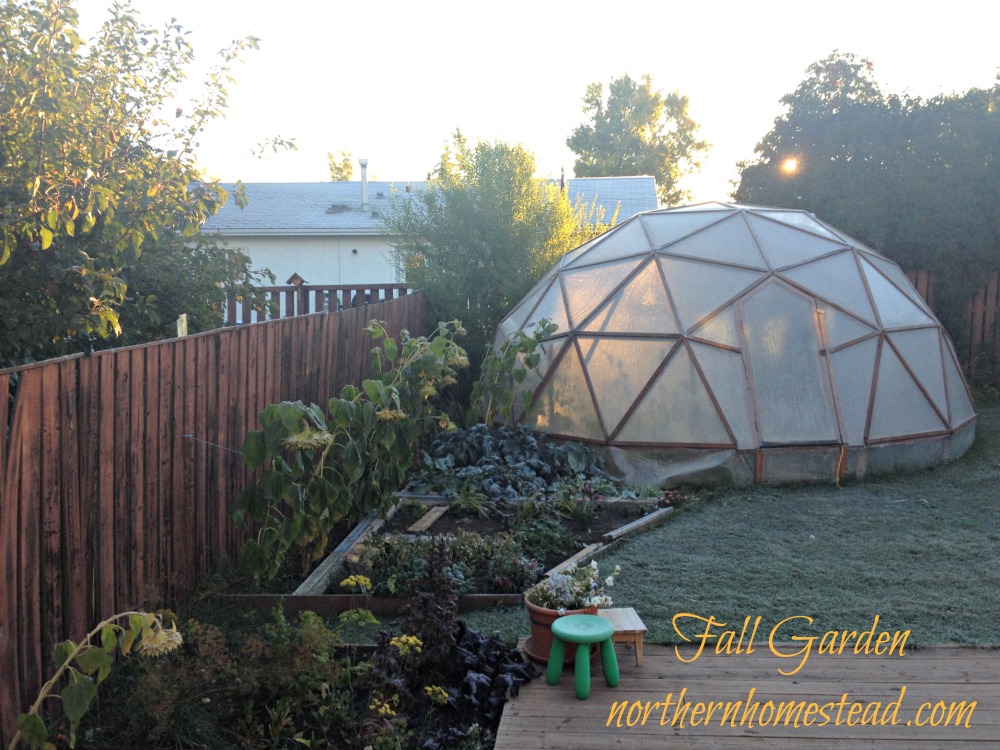 The growing season is over – frost is here. However, there is still lots going on in the garden and greenhouse. We are not giving up just yet. Plants react very differently to frost (you can read more about it here), so even though there is frost we are still growing.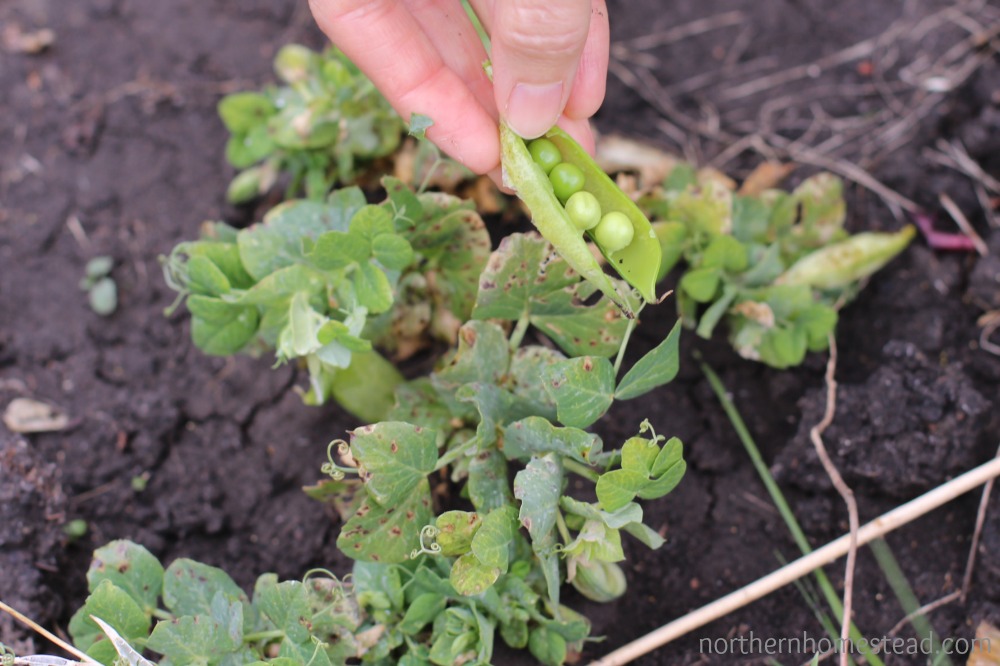 The peas that I planted in this year's first crop in early August are producing. They are not as tall as the first crop was, if one can talk about tall for this Tom Thumb dwarf growing pea, but it still has some yummy peas on it.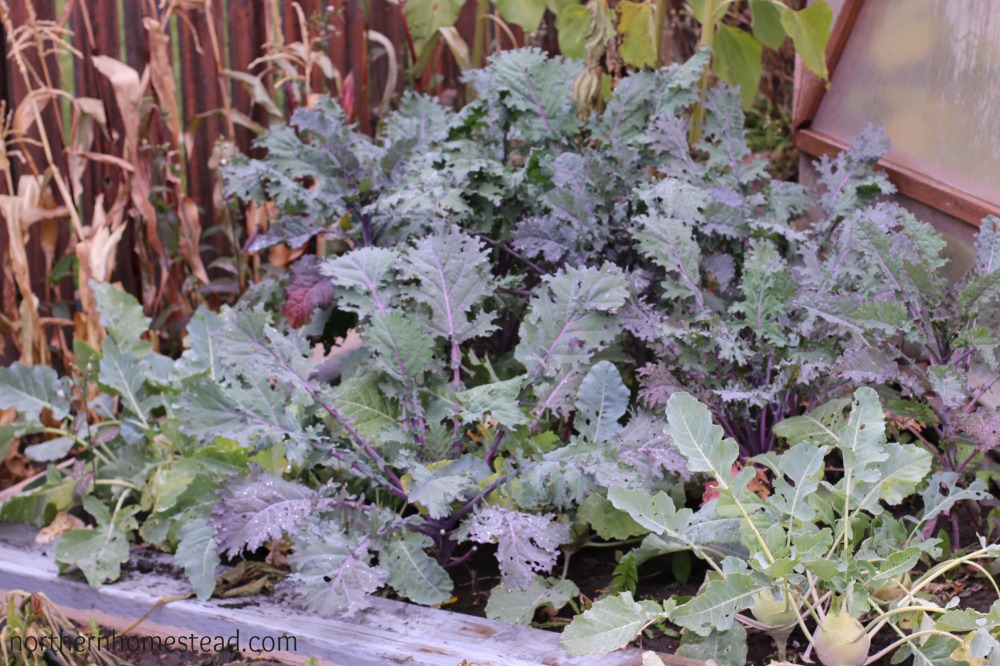 For the kale I will actually wait for the frost to come to make them more sweet and enjoyable.
All warm weather crops are, of course, frozen and gone except for those in the greenhouse. Here we are still keeping a bit of summer. The water tank based "heating" system has worked great so far.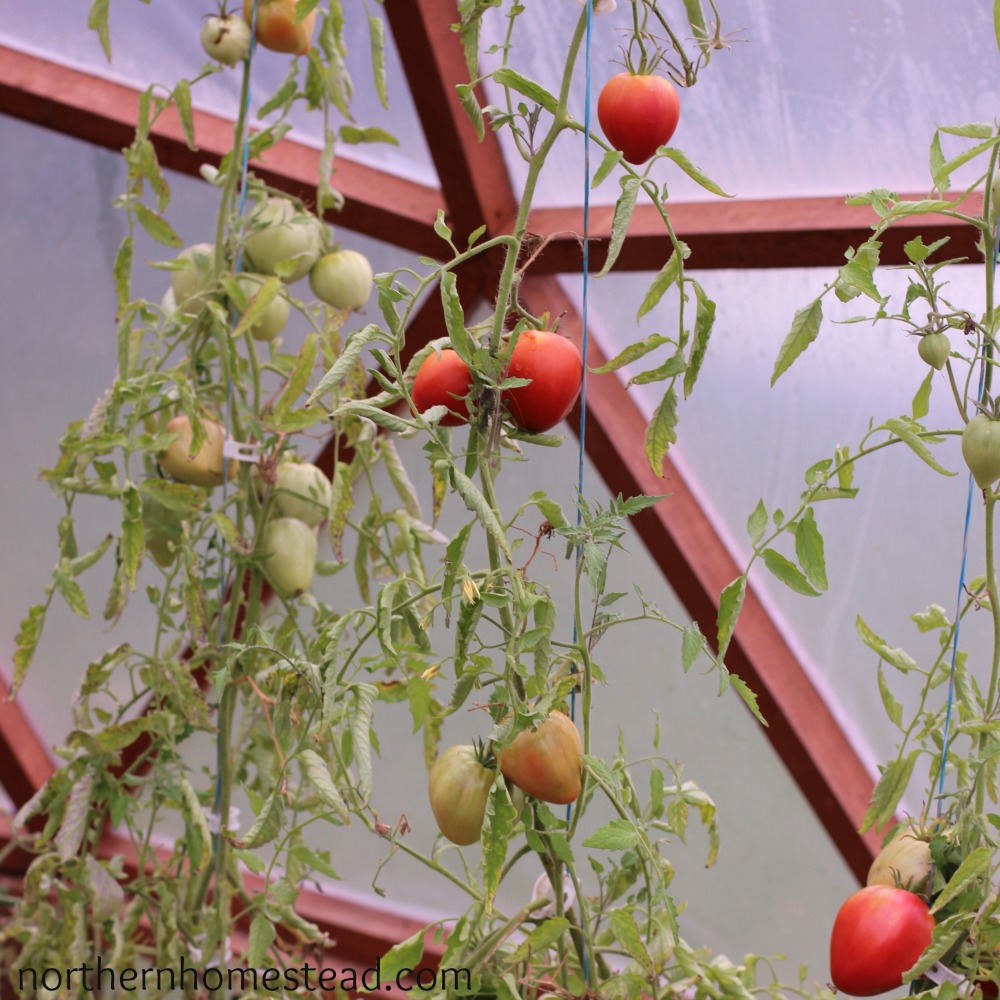 Lots of tomatoes are ripening.
Peppers have been really good this year, still more to come.
Cucumbers are done.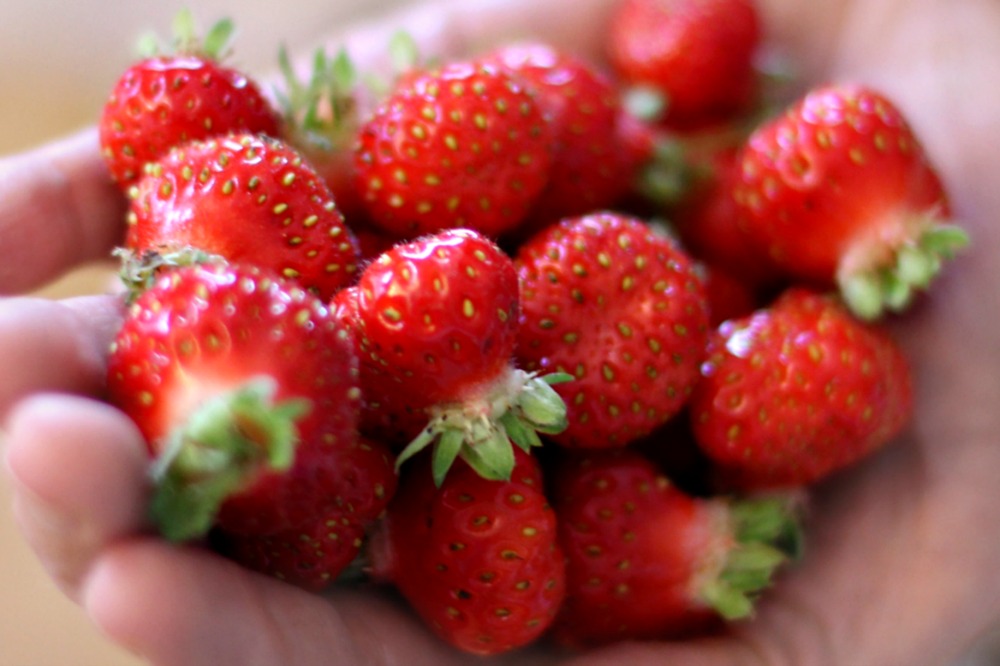 Strawberries are still just so yummy. However, they are having some bugs attacking them, I guess the season is over soon for them too.
Not sure how long we will be able to keep this gardening oasis here without any actual heating, but we are grateful for any one more day.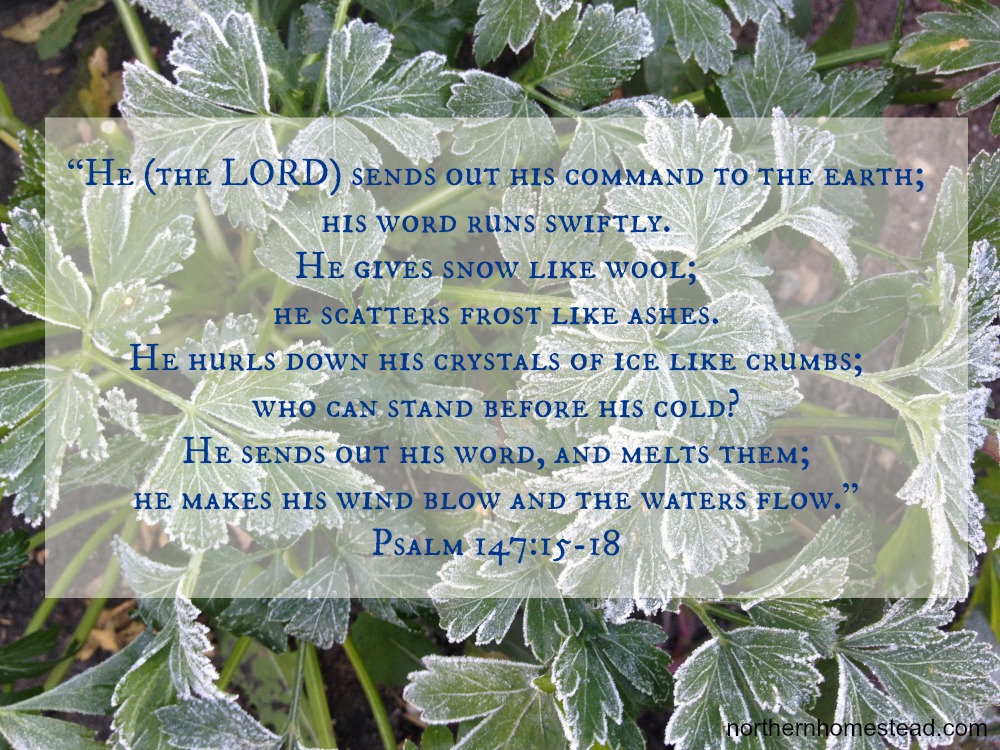 Seasons are changing, God's word is not. He is the one who rules over it all. We are thankful for another year of great harvest.