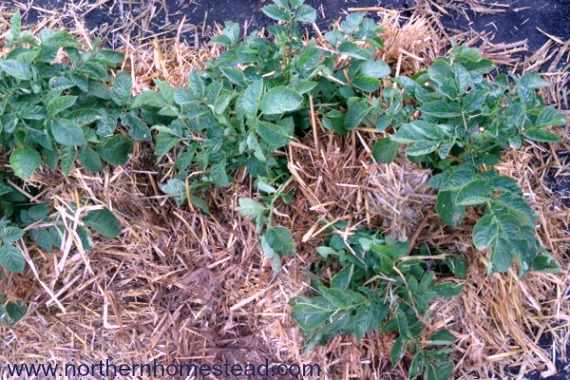 Last year for the first time we hilled our potatoes with straw instead of dirt. We promised to keep you posted on the result. Let's look into our experiment.
We planted the potatoes as per usual about 4 inches deep and about a foot apart. Then, once it was time to hill them, we put straw all around them. Our hope was to have less backbreaking digging to do.
In early September we had snow and frost, some of the potatoes were almost done by that time anyway, so they died back and we dug them up. One variety, however, German Butter Cup, is a late potato. It was still growing. We noticed that the straw protected the still green plant from the heavy snow and frost. It saved the plant. We dug them out in late October.
When we moved the straw away the potatoes were right there – there was very little digging to do.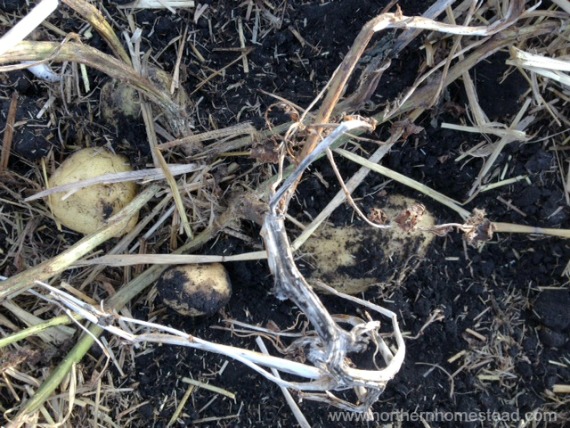 The straw mulch wasn't thick enough everywhere, and some potatoes turned green. For the most part, though it worked great. It is important to put a thick layer on them.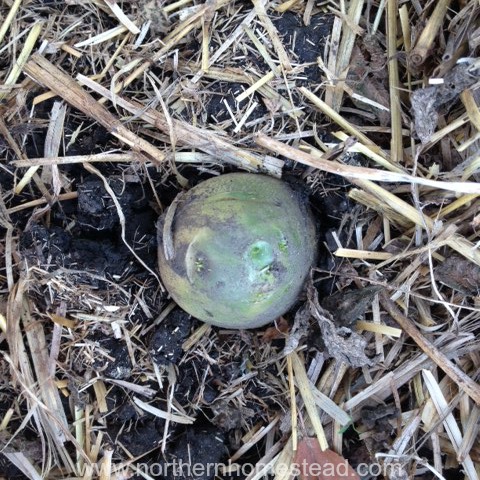 The straw made a bit of a mess in the garden. We would not mind it if it was our garden, but since we are growing potatoes in a farm garden it did take some cleaning up. Other than that it was a successful experiment and we might just do it again.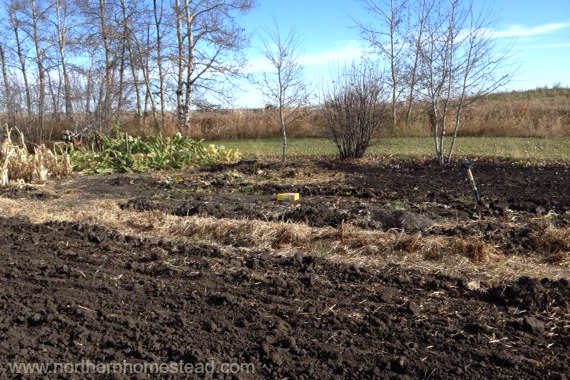 Is it possible not to plant potatoes in the ground at all, just place them on the soil and cover them with a thick layer of hay or straw?Ruth Stout did grow potatoes this way. Here's her book: Gardening Without Work
.
That being said determinate and indeterminate potatoes are different in the way they grow. Both need to be either hilled or mulched if you want to avoid green potatoes unless you planted the determinate really deep.
However indeterminate really benefit from hilling, and if possible even multiple times because they continue to form potatoes on the stem. On the other hand, just mulching indeterminate with straw might not be the best idea, and I think that was the reason we got green potatoes.
Read more about growing, harvesting, and preserving potatoes
here
.
We invite you to subscribe to NorthernHomestead and follow us on Facebook or Pinterest for the latest updates.