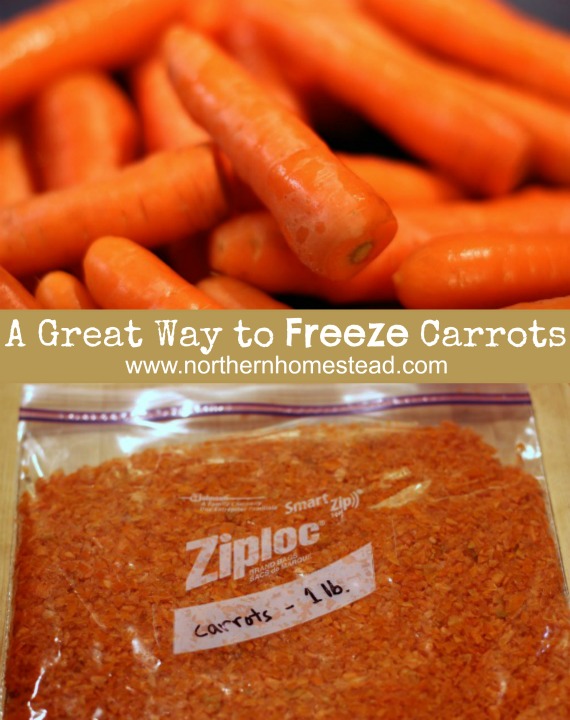 I usually realize just how delicious homegrown carrots are when we run out of them, so we try to grow and preserve as much as we can. Carrots keep well in bags in the fridge, but there is limited space. So I tried to find a way to freeze them. I do not care much for blanched, frozen, and reheated carrots. So I tried just to chop and freeze them raw for a recipe. They turned out to be so good that I started to freeze chopped carrots regularly.
It is very easy to do; my daughter and I only needed about an hour to chop and freeze 17 pounds of carrots. And the good part is that they are all ready for recipes – baking or cooking.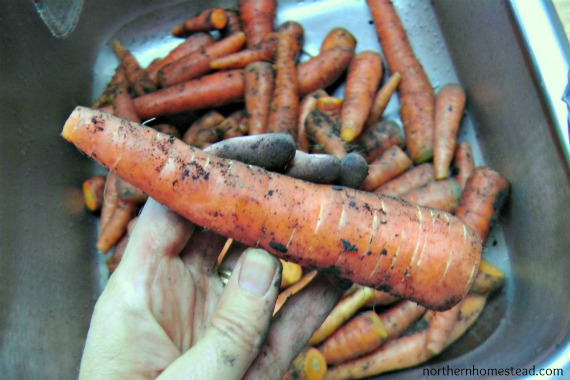 1. Remove the top and bottom from the freshly harvested carrots.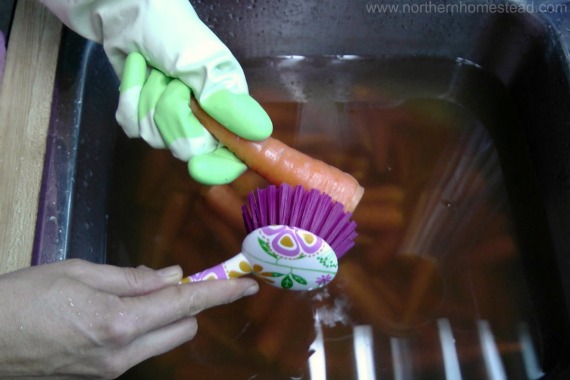 2. Clean the carrots thoroughly, since they are fresh from the garden they do not need to be peeled.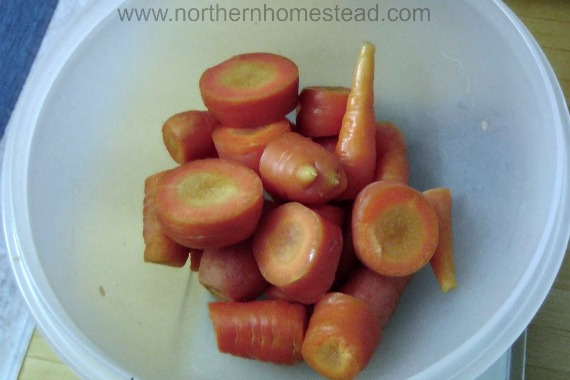 3. Cut them in smaller pieces and weigh them. We made 1 pound (3 cups) portions. That is the amount needed for the carrot cake and a few other recipes we love.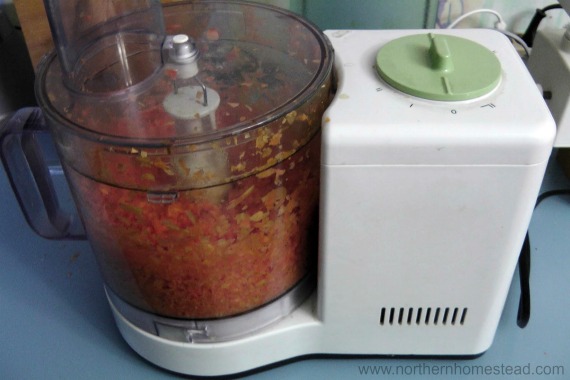 4.  Use a food processor to chop the carrots. A grater would work too.
5. Put the chopped carrots in a freezer bag and flatten them, then roll the bag to get most of the air out and close the bag. No, you do not need to blanch them, they keep well without. The flat bags take very little freezer space and make it easy to break up a portion of the frozen chopped carrots as needed.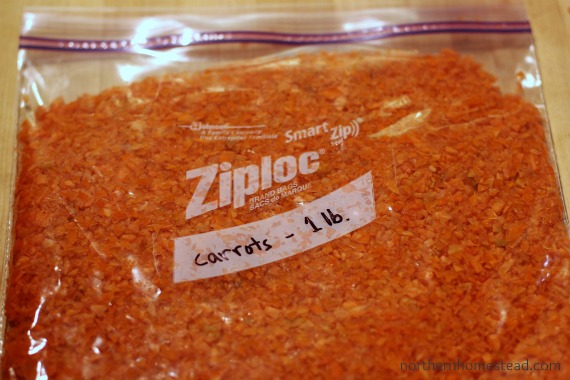 6. Finally, label and freeze them.
What is your favorite way of preserving carrots? Read more about carrots here.
We invite you to subscribe to Northern Homestead and follow us on Facebook or Pinterest for more great recipes.