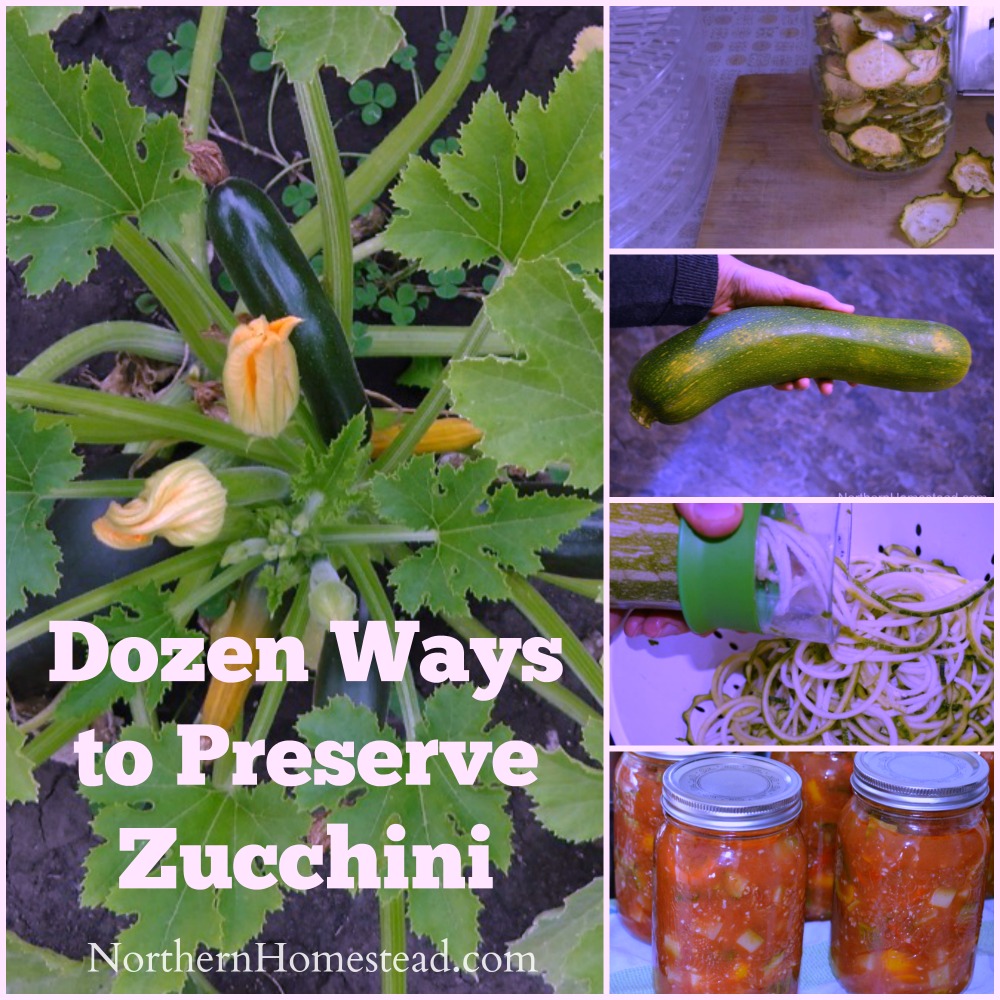 Since zucchini is such a versatile vegetable and there is always an abundance of it available we need a dozen ways to preserve zucchini. Speaking of dozen, I don't mean a number, just many ways. Here are actually more than 12 ways in this post. We have used all of this at one time or another. Choose one or use them all.
Keeping zucchini in cold storage
Since zucchini belongs to the squash family it can be stored the same way as squash. Depending on the variety it stores well for months. The Dark Star Squash Zucchini is a great variety that has a long shelf life and a great, creamy taste.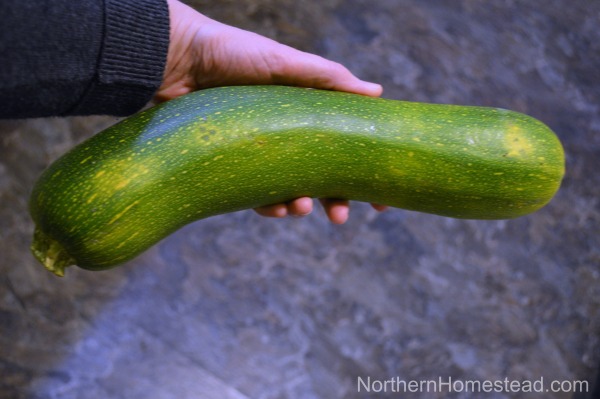 Here a picture of a zucchini taken on January 11th, that was stored for at least 4 months. It has lost its dark color, and I would not leave it any longer. 2 – 3 months is a good storing time. But we were pushing the limits to see how long can a zucchini last. We simply stored it on the shelf in the cold room.
For storage choose a good size zucchini, that has already a form skin. Try it, take notes and see how long it can go.
Freezing shredded zucchini
Shredded vegetables are so easy to freeze. Be it carrots, or cauliflower, or zucchini, they are all the same. Just shred them and freeze. No blanching is needed. They are ready to go into a zucchini bread or another recipe.
Freeze zucchini noodles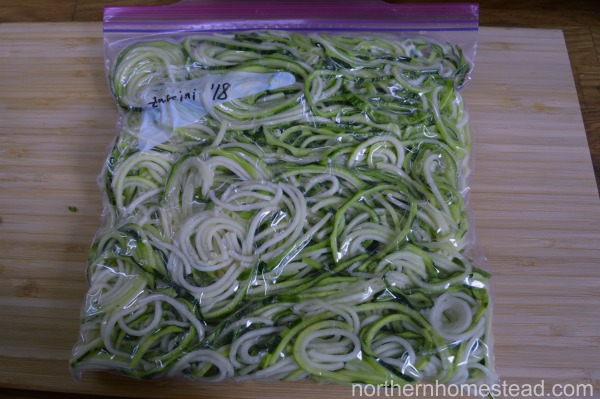 Zucchini noodles are the new big trend. They are easy to make and just so tasty. You will need a noodle maker/spiralizer. We find the small OXO Good Grips Handheld Spiralizer does a great job.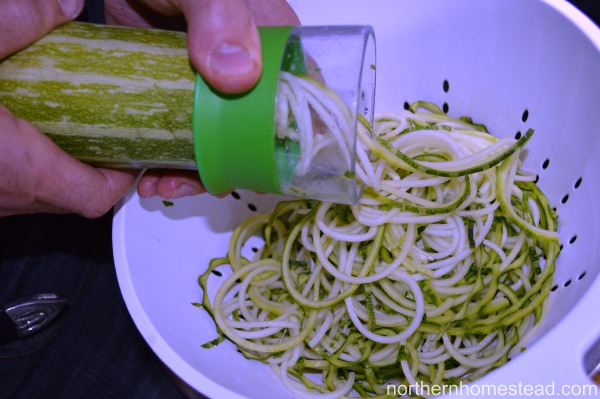 Strain the zucchini noodles to get as much as possible moisture out and freeze. Because the spirals are small, they do not need to be blanched.
To use, they will only need a minute in boiled water. My favourite way is to put the frozen zucchini noodles in to a strainer and pour boiling water all over them. Let it strain and then add to the pan without adding any additional liquid just to heat up for a few minutes.

Freezing diced or sliced zucchini
Diced zucchini does need to be blanched. Just a minute in boiled water is enough though. Strain and put in ice water to stop the cooking process, drain and freeze. I find the blanched cubes or slices keep better than the just shredded up zucchini, but both have its merit.
Canning zucchini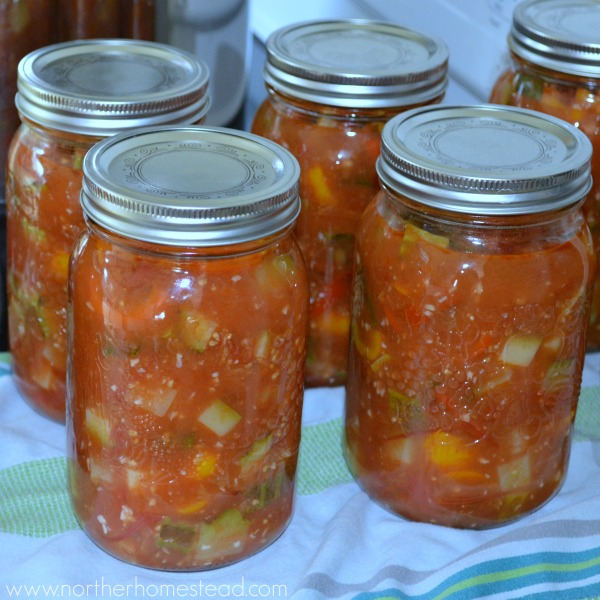 We have two recipes for canned zucchini. Both are delicious and make a great side dish. You can find the zucchini salad here, and the zucchini tongue recipe here.
Pickling zucchini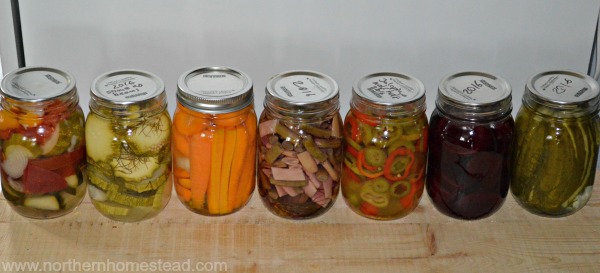 For pickling choose small zucchini that even look a lot like cucumbers. Pickle them the same way you make your cucumber pickles and you might even like them more than regular pickles. I certainly would encourage you to give it a try if you haven't yet. Zucchini also tastes good in a pickled vegetable medley.
Making zucchini relish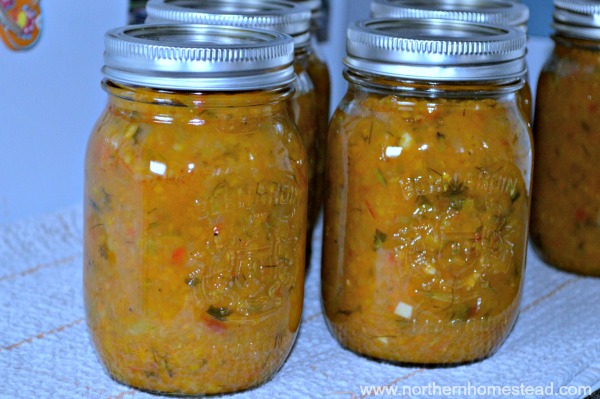 There are many relish recipes that use zucchini alone or in combination with other vegetables. I like to make Ikra, aka "Poor man's caviar". I use a proven recipe based on carrots and zucchini from my home recipe book. I don't even know anymore where I got it from, but it is very tasty. The Ball Complete Book of Home Preserving has several recipes for zucchini as well.
Freezing zucchini bread or muffins
Bread freezes very well, and so does zucchini bread. Whenever you are making a loaf, make two and freeze one. I like to cut it at least in half, so we can take it out in smaller portions and enjoy.
Dehydrating zucchini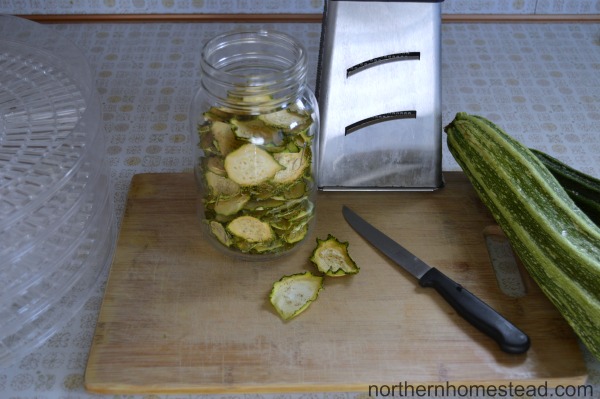 You can dehydrate zucchini slices for cooking or sprinkle with some seasoning and make zucchini chips. Both are easy to do and are very tasty. A simple Food Dehydrator
 works for this, or if you have a Tray Deluxe Dehydrator
 it would do the job even better. We suggest to make the slices at least 1/8″ thick, dehydrate at 125F for 12-16 hours. Store in an airtight container.
Fermenting zucchini
I have to admit that this is something that we did not care for so much. The book Fermented Vegetables: Creative Recipes for Fermenting 64 Vegetables & Herbs offers a Zucchini Kraut recipe that we haven't tried yet. Maybe that's the missing thing in our kitchen ;).
There you have all our ways to preserve zucchini. Have we omitted something that should be added to this list? Let us know.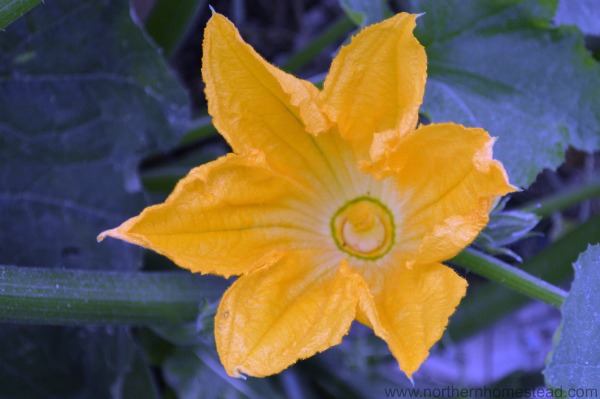 We invite you to subscribe to Northern Homestead and follow us on Instagram, Facebook or Pinterest for more great tips.
More food preserving post you might enjoy: