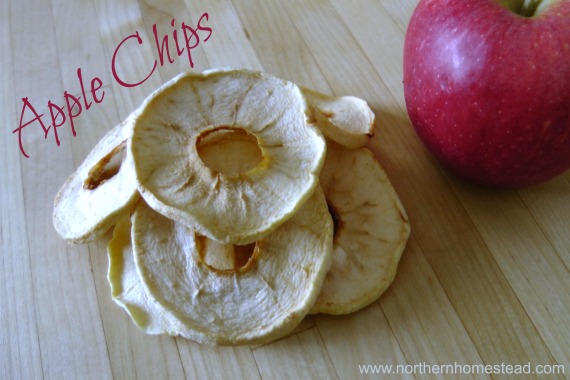 It is that time of the year again where apples are available in plenty. We like to make apple jam and apple sauce with the locally grown apples. I also froze some uncooked for winter baking. A special treat are the apple chips.
Sweet memories
Growing up drying fruit was a big part of our summer. My parents' orchard had apples, pears, plums, and apricots. Since our summers were hot and dry, we would dry the fruit on the flat roof. Since I was the youngest and lightest in the family, it often was my job to go up there and lay down the fruit in single layer to dry. The roof was often hot from the sun, and the apples dried quickly. The smell and taste of dried fruit brings back good memories. (Read more about my childhood here: How people lived simple yesterday)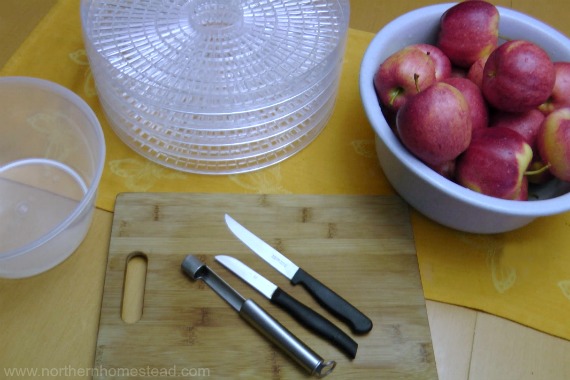 How to make apple chips
1. Wash and peel (optional) the apples
2. Take the core out
3. Cut them in slices about half a finger thick at the most. Thinner if you want them more crispy.
4. Place them on the drying plates so they do not touch each other
5. Dehydrate thoroughly (4- 10 hours)
We have just a simple Food Dehydrator
. One day I would love to have a Tray Deluxe Dehydrator
to be able to dry more delicious fruits and vegetables, but for now this one does the job.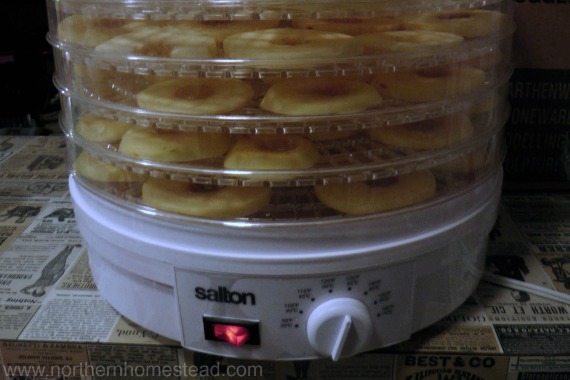 Apple chips are just so good, sweet, crunchy, comforting. And they are very simple to make. Some add cinnamon, or sugar, but I prefer plain, just apples. I also do not treat them with anything, and usually they do not turn ugly brown as one would expect. They look and taste so good. The only downside is – they are gone way to fast.
How to store apple chips
Store apple chips at room temperature in an air tight container. I did try storing in a bag, but they lost their crispiness after time. Still yummy though.
Enjoy
We invite you to subscribe to Northern Homestead and follow us on Instagram, Facebook, or Pinterest for more great tips.
More food-preserving articles you might enjoy: