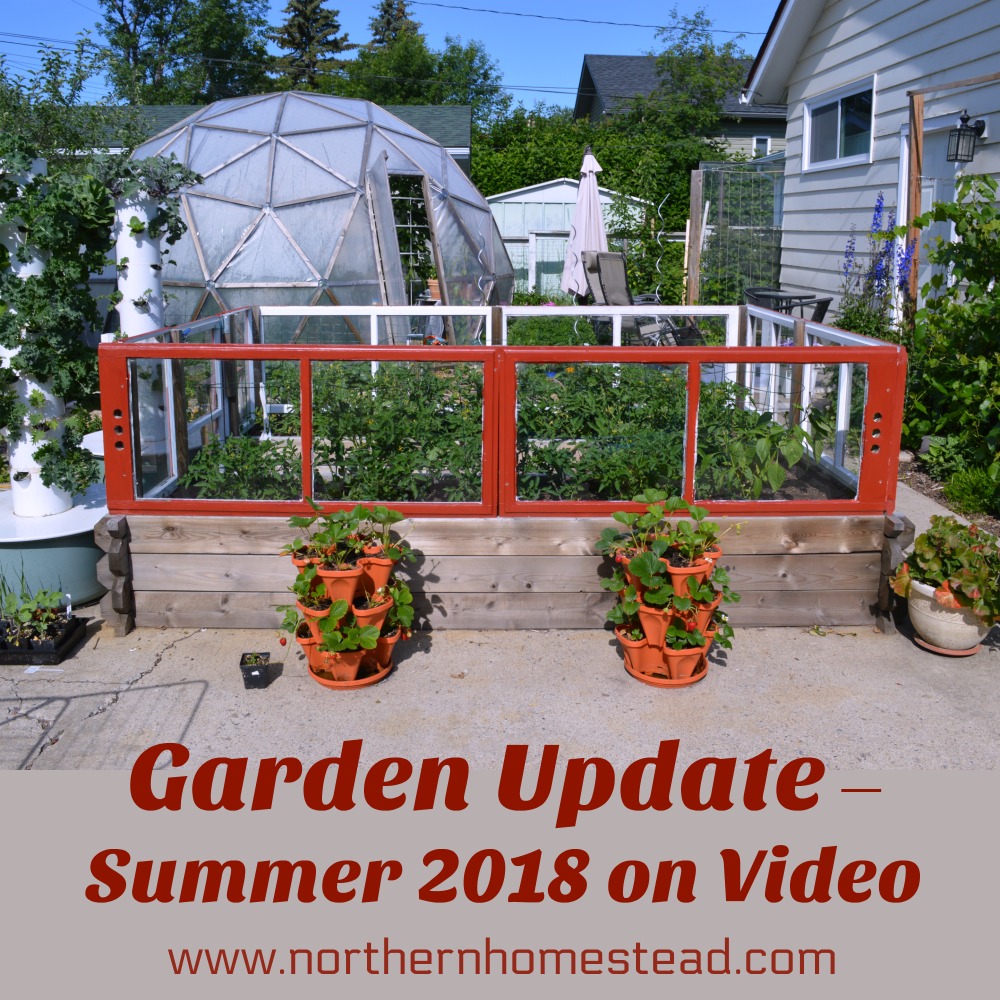 Let us invite you to a summer garden update on video. Grab your favorite summer drink and enjoy the tour.
We will take a look at the raised window protected garden and see how much better those plants grow comparing to the plant right next to it, but even better grow the plants in the geodesic dome greenhouse with the unique heating and cooling system.
We will see how the sweet potatoes grow in cold climate and more.
And last not least we will see our biggest tomato!
If you can't see the video, go here.
What is growing at your place? We would love to hear from you in the comments below!
If you like this post don't forget to subscribe to Northern Homestead and follow us on Facebook or Pinterest for the latest updates.