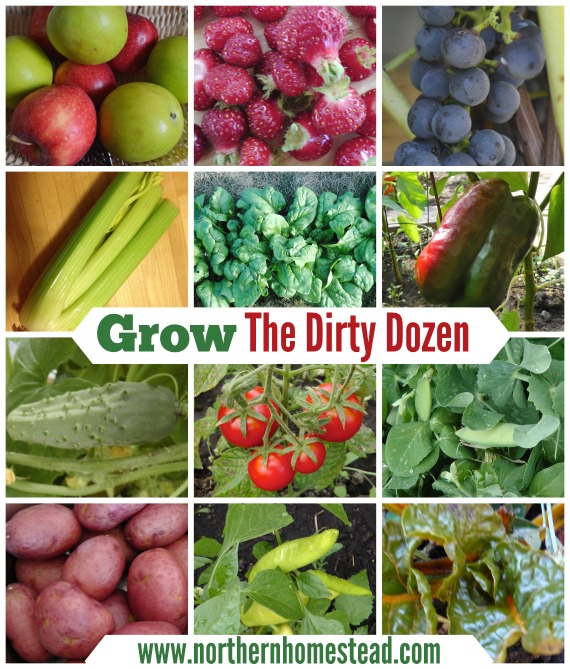 With limited space and possibilities, only a few of us can grow everything we eat. When choosing what to grow there are different approaches to it. In the past, we mostly grew what grows well here and we have had success with it. After giving it some more thought I think we can do better than that.
One of the reasons we grow our own food is because we want better quality, locally and organically grown food. Foods that are not contaminated by pesticides. Environmental Working Group tells us that there is a difference, not all foods are contaminated alike. You may or may not have heard of The Dirty Dozen. Those are foods that have been contaminated the most. That does not mean that all other foods are grown pesticide-free. These are the 12 of 50 most contaminated once.
Note that this list changes from year to year. My first post was from 2014 then I updated it in 2017. It gives you an idea of what I'm talking about. Find the latest list here.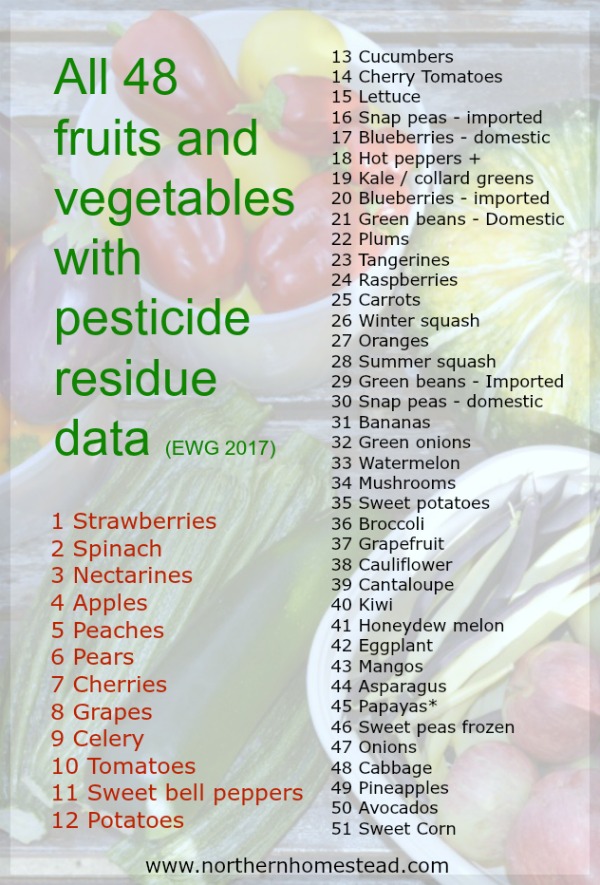 The optimal way would be to have all fruits and vegetables grown locally without pesticides, but since we only can grow a limited number, it is smart to grow the most contaminated ones.
The Dirty Dozen + Foods (in order of contamination)
1 Strawberry
2 Spinach
3 Nectarines
4 Apples
5 Peaches
6 Pears
7 Cherries
8 Grapes
9 Celery
10 Tomatoes
11 Sweet bell peppers
12 Potatoes
+ hot peppers
Most of them can be grown even in our cold climate, except nectarines and peaches. For example, strawberries are usually on top of the list, while onions are not. If you have limited space, grow strawberries, and buy onions from a grocery store.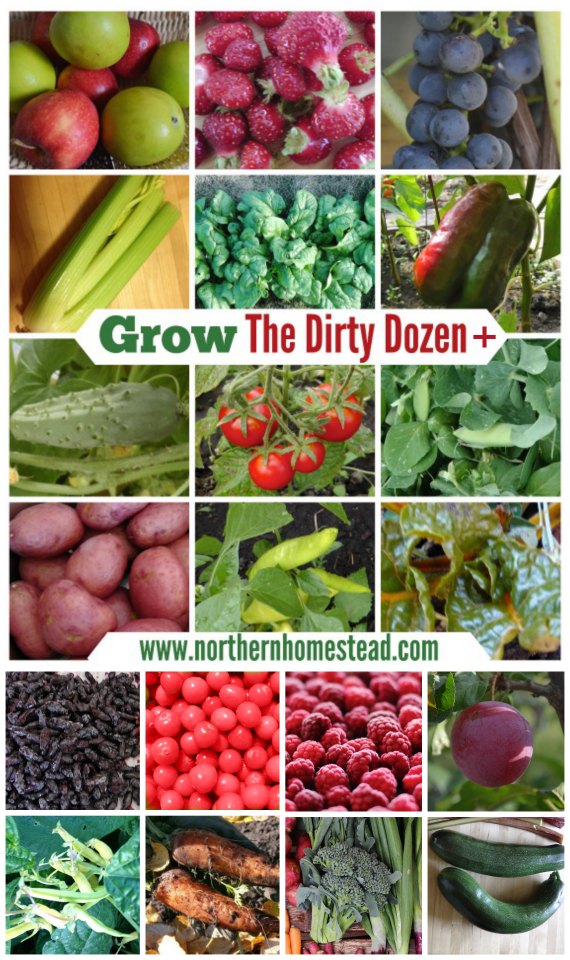 Foods from the dirty dozen list that can not be grown at home, are best purchased organically.
Need more help to afford organic food?
Get the Money Saving Worksheets from A Modern Homestead.
After all, everyone wants to eat better, save more money, and keep the products they love. Learn how a family used to spend over $1,000 a month to eat the SAME foods they are eating now!!
Here are the exact steps, tips, and tricks they use to keep their food budget under $200 a month.
If you like this post don't forget to subscribe to Northern Homestead and follow us on Facebook or Pinterest for the latest updates.
More Growing Food Posts You Might Enjoy: