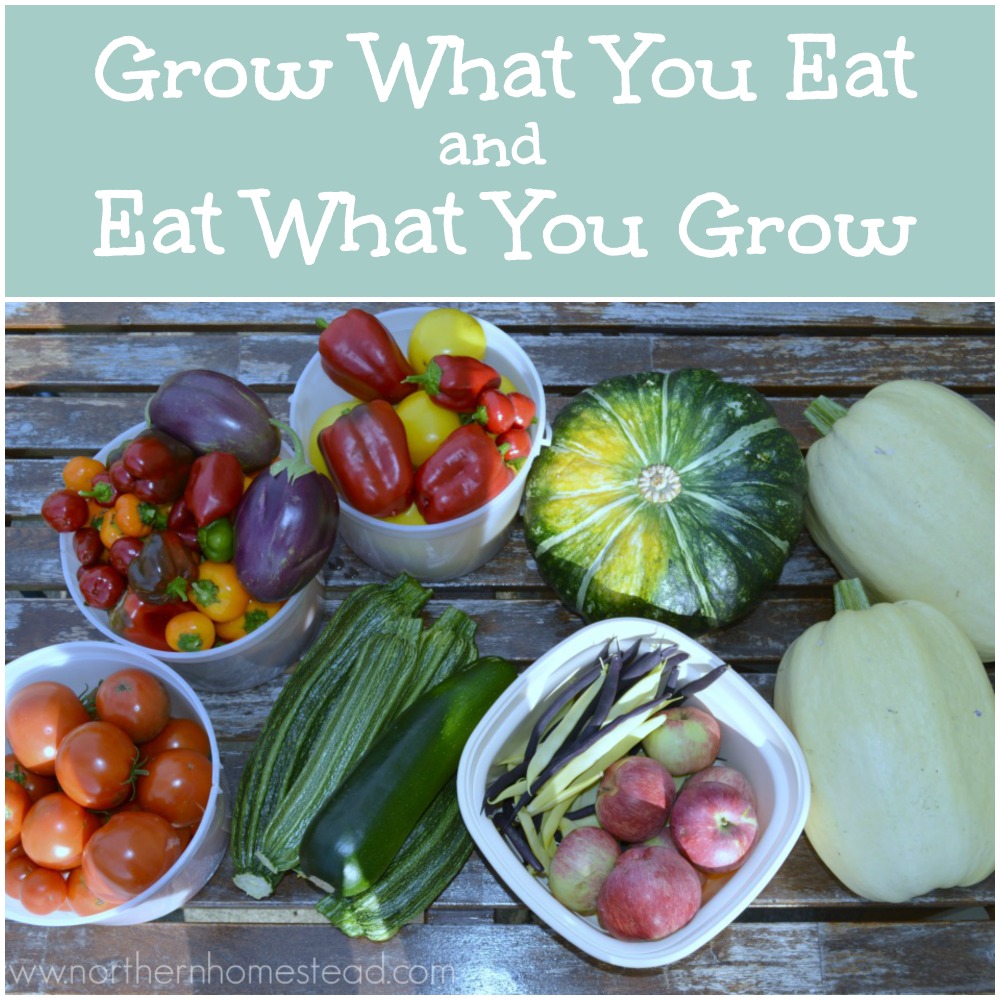 Gardening is a craft that brings a lot of joy, fun, and fulfillment. It inspires our natural desire to create and provide for ourselves. You can grow what you eat and eat what you grow. If you put into it some thoughts, it can replace your grocery shopping altogether. Wow! Do you want to grow what you eat and eat what you grow? I bet you want to! Let's get started.
Find out what you eat
It is fun to grow things that look so interesting in a catalog. But then what? Anyone with me? You grow this ornamental kale, lots of it, and do not know what to do with it. Well, thankfully it looked good and was fun to grow.
Find some of your family's favorite recipes and write down everything you need to make those yummy meals; make a list.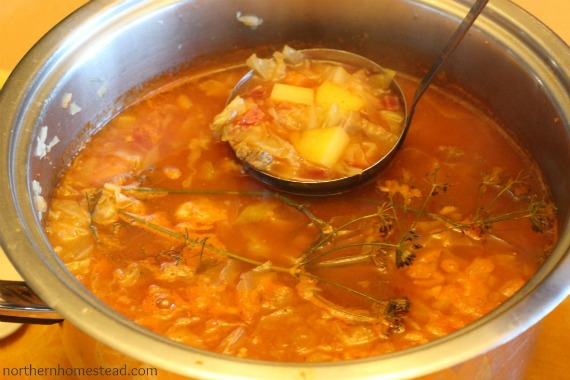 For example, for the Cabbage Borscht Soup we would need the following vegetables:
Onions
Carrots
Beet
Garlic
Dry red lentils or whatever cooked legumes you like
Potatoes
Cabbage
Tomato
Dill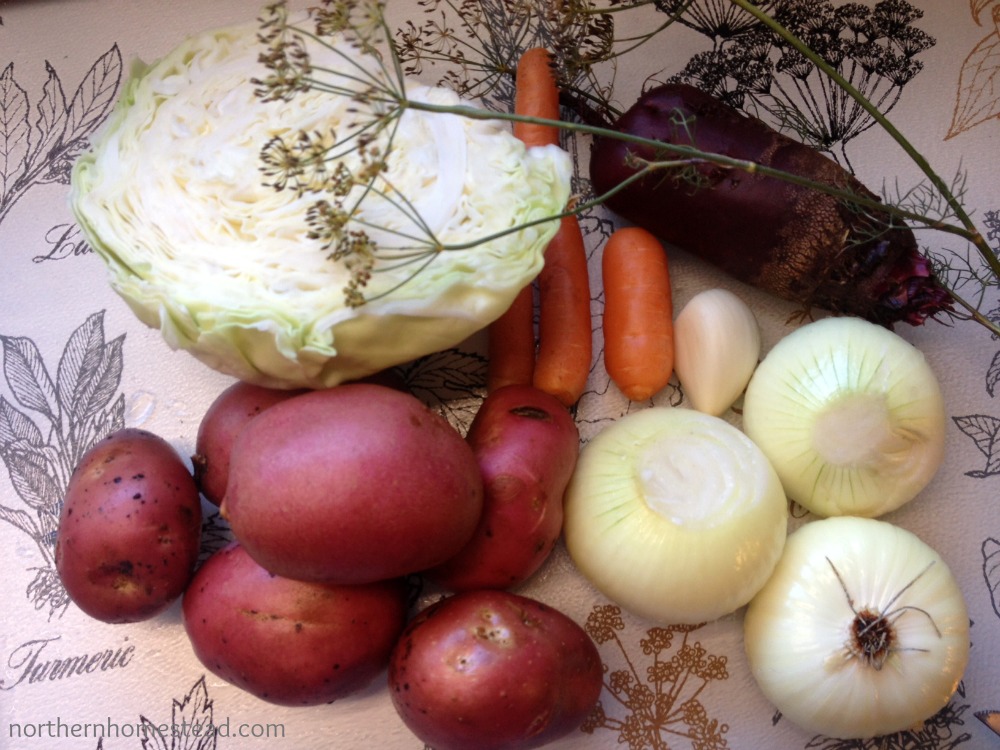 Now mark on your list everything that you can grow in your area. In this example, we can grow all the vegetables. We do buy dry lentils and most beans mainly because we do not have room to grow them.
This example can work with any recipe you love. There is no need to grow things you don't eat. However, there might be a need to find new favorite recipes.
Adjust your eating habits if needed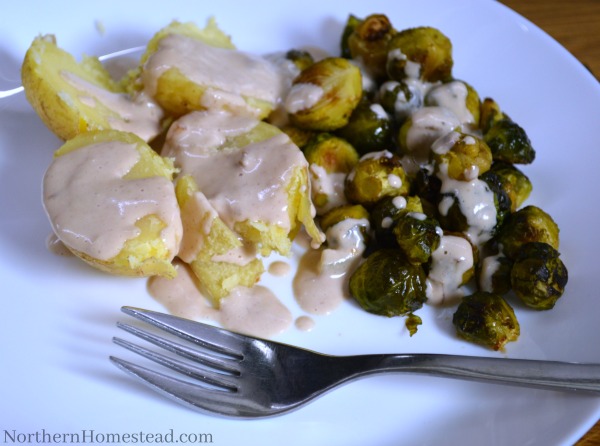 Your ingredient list in any given recipe will be different, and this is okay, we are all unique. However, maybe in order to eat what you grow, you will need to review your favorite recipe list. Here is what I mean:
If you favorite family meals contain mostly foods that can't be grown in your area, you will not be able to grow what you eat.
In past generations recipes did not include foods that had to be shipped from overseas or were processed, so growing what they ate was simple. Today things are different.
Chances are that because everything is available everywhere, your family learned to like foods that can't be grown locally or grown at all.
Some rethinking might be needed as you know there aren't any seeds for donuts and chips ;).
Well, you get the idea. It sure is okay, and maybe even necessary to have some foods on the shopping list that you can't grow. We have them too. But strive to have more and more foods that you can grow, and avoid processed foods altogether. We will talk more about it below.
Grow what you eat
Now when you go to a seed catalog with your shopping list, you will no longer look for what looks like fun to grow, but look for what you want to eat. If you are new to gardening, you might want to start with just a few things that are easy to grow and you often use in your meals. Things like, salad greens, potatoes, and tomatoes would be a great way to start.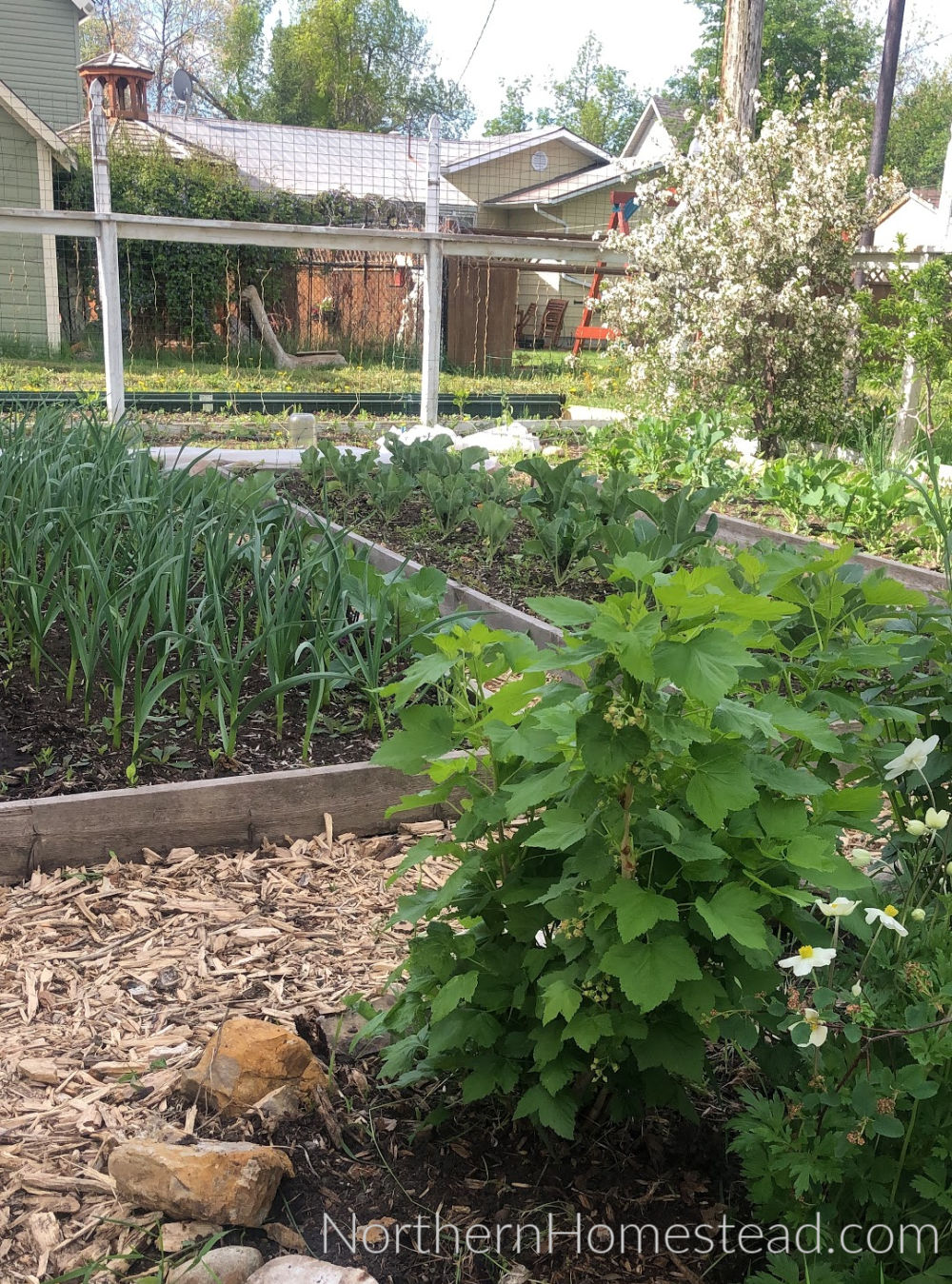 It does not matter what you start with, what matters is that you learn to grow the things you eat. Most plant varieties are not difficult to grow. There is lots of info on here and on the web as well as in good gardening books for plant-based foods. Besides, gardening is like riding a bike, you can't learn how to do it by just reading about it.
Go out and do it! It is okay to fail, it is not okay not to try!
We started growing food without owning a speck of land, and even now, our yard is not big by any means but we grow a lot of foot here.
Eat what you grow
It might take some time and practice to start to enjoy the abundance in the summer and use what stores well in the winter. Garden goodies do not grow and ripen according to our meal plans, they just ripen whenever the conditions are right.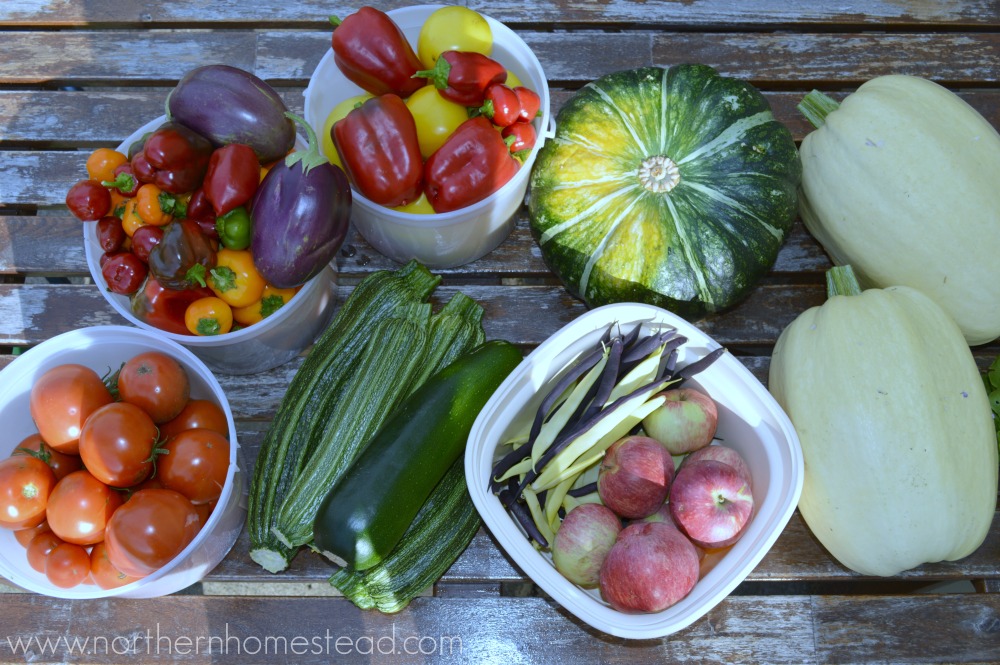 Learn to make meals from those garden-fresh products. The no-plan meal planning method for gardeners can be helpful.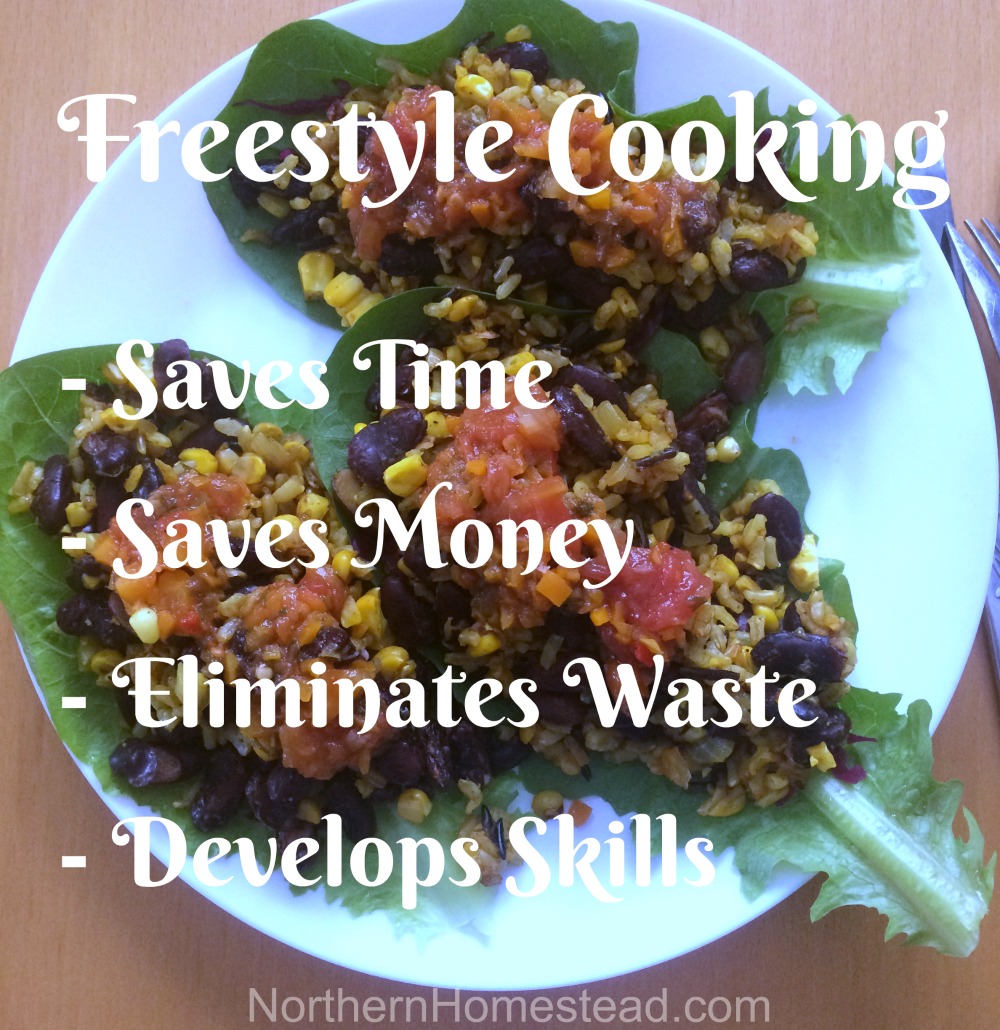 Also, learning to cook freestyle is the best way to use fresh garden produce.
If you are looking for inspiration, The Creative Kitchen by Stephanie Hafferty is a great book, it includes seasonal plant-based recipes for meals, drinks, garden, and self-care.
I love the seasonal approach to making meals and the fact that Stephanie Hafferty is not just a cook, but also a gardener. Her recipes come from the garden into the kitchen. True to being a seasonal cookbook she includes variations for recipes.
Preserve what you eat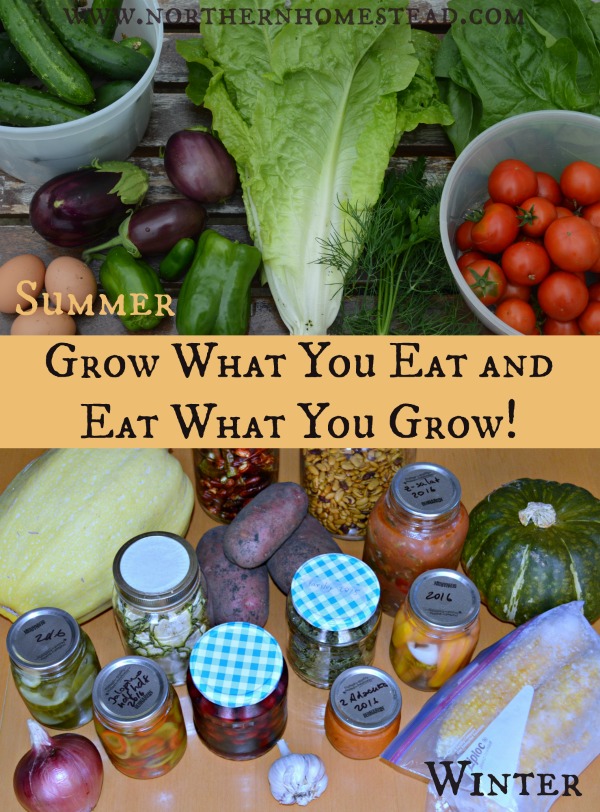 Once you have grown all those yummy foods, learn to preserve them for winter. Store things like potatoes, onions, garlic, and squash in cold storage. Dry beans, hot peppers, herbs, and veggies. Freeze, pickle, and can your summer bounties for winter use. Again we have lots of information for preserving on our blog as well.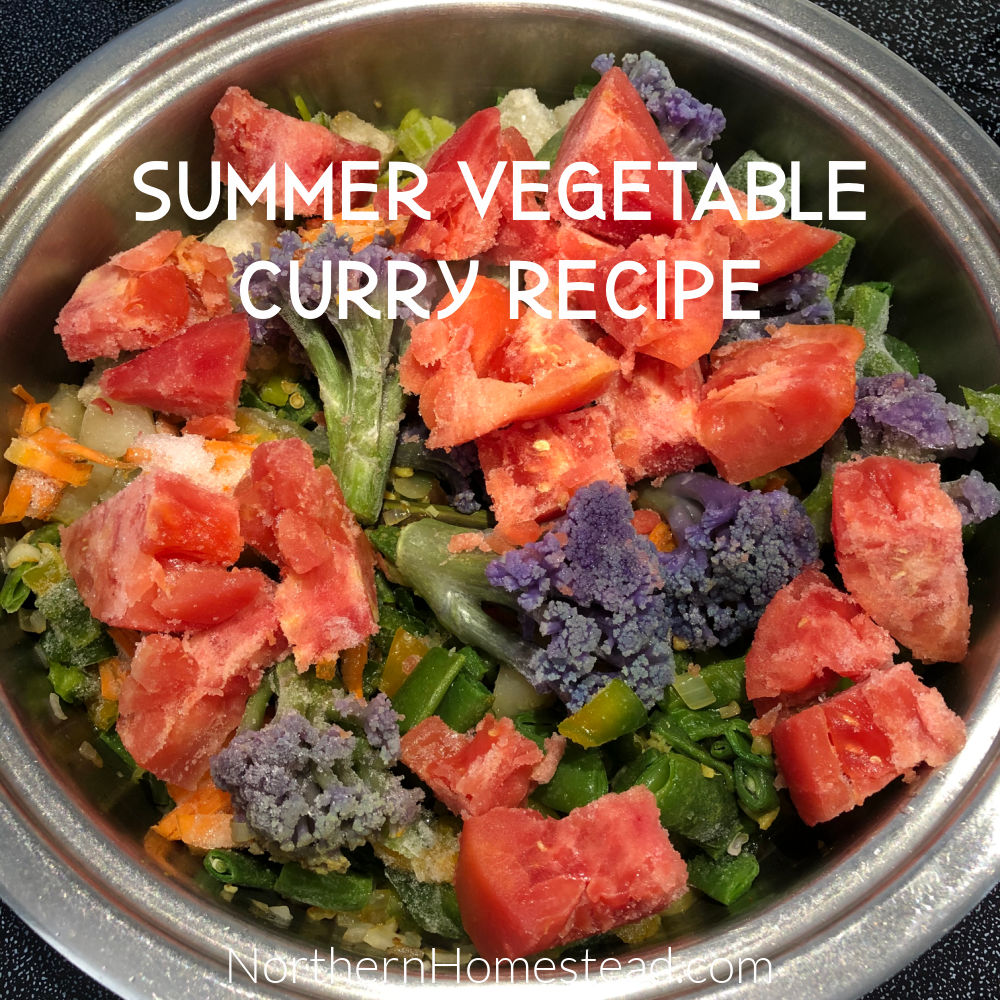 Preserving what we grow allows us to eat what we grow year-round. With this summer vegetable curry recipe, we want to demonstrate how 'growing what you eat and eating what you grow' can work year-round.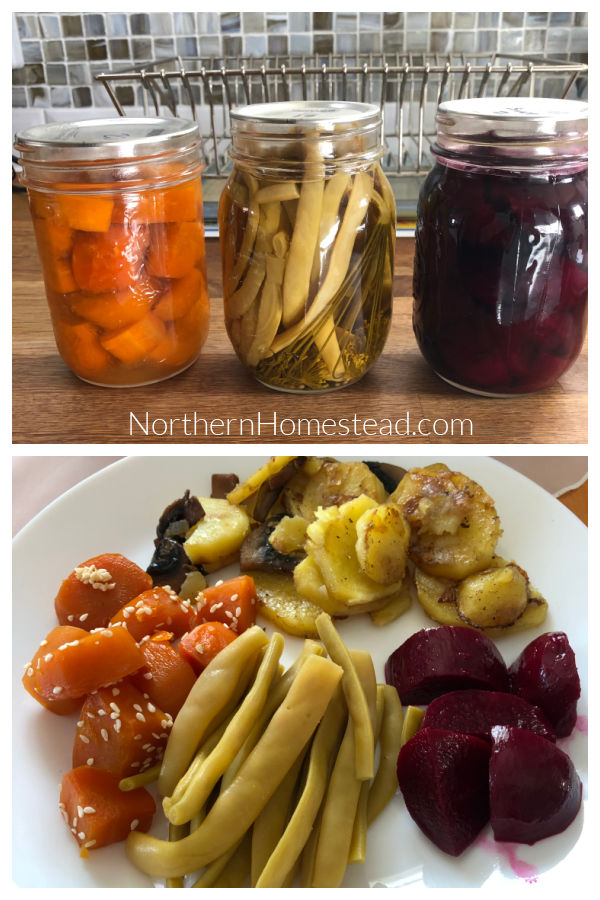 Canned goodies are also an easy way to eat what we grew in the summer months during the winter.
Save money
Maybe you are thinking growing what you eat and eating what you grow is a steep learning curve, why bother? Isn't everything available in-store, washed, and even ready-made? Good question.
More often than not the food that we buy is grown in a way we would never approve of, sprayed with fungicides, pesticides, and herbicides, and delivered from many miles away. If it is ready-made it probably is highly processed with additives that can make you sick.
Personally, I'm also often shocked to see how much mass food production reminds me of slavery. Often underpaid and in a less than the optimal environment, people work hard to get food to the grocery store. I would not want to work that way, growing our own food is so much better. Sure, we can't grow all, but we can grow a lot. And we get fresh, organic produce for our family that is much better than money can buy.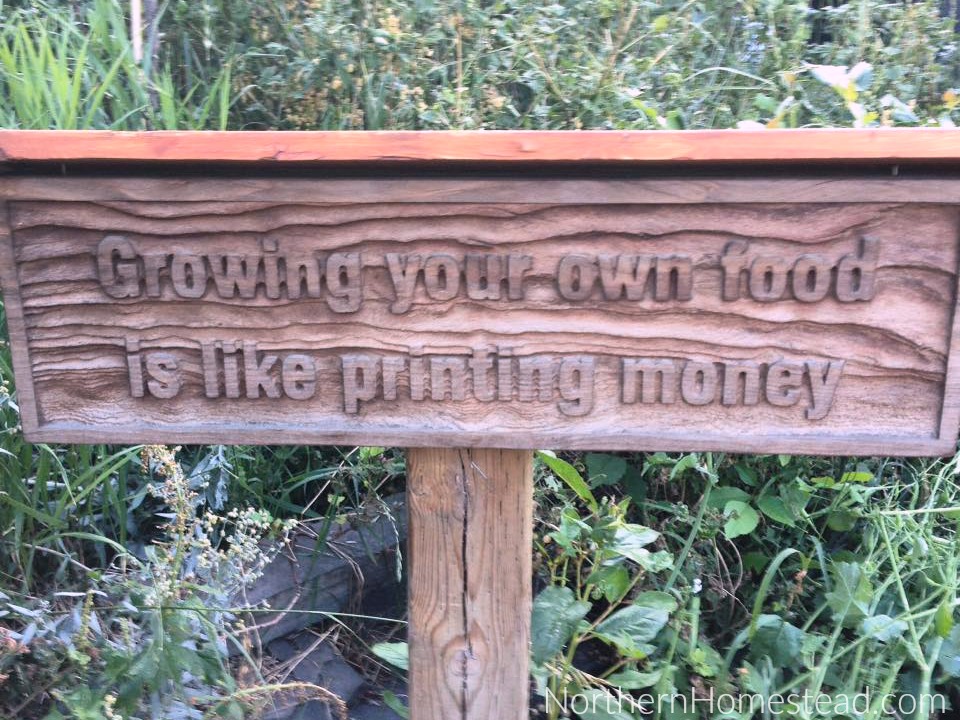 "Growing your own food is like printing your own money!" (Ron Finley).
Homegrown food is essentially free, healthier, fresher, and tastes better. We are well off if we plant a garden and eat from it.
And remember, for centuries people have done just that, living from the garden to the table.
We invite you to subscribe to Northern Homestead and follow us on Instagram, Facebook, or Pinterest for the latest updates.
More Growing Food Posts You Might Enjoy: