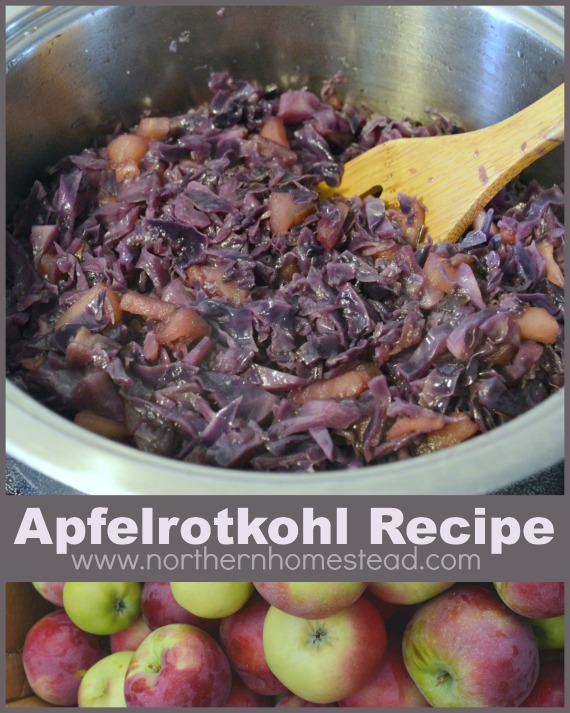 Observational studies have shown that Cruciferous vegetables are especially protective against cancer. One or more servings of cabbage per week significantly reduce cancer risk. Cabbage is a great winter food.
Apfelrotkohl (Red Cabbage with Apples), or simle coled rotkohl is a favourite side dish of ours. It is a traditional German recipe. We like to grow our own red cabbage and prepare the dish once the cabbage is harvested and there are lots of apples to go with it, too. Then I freeze it and it is all ready for winter. Sure, you can also make the red cabbage recipe fresh anytime.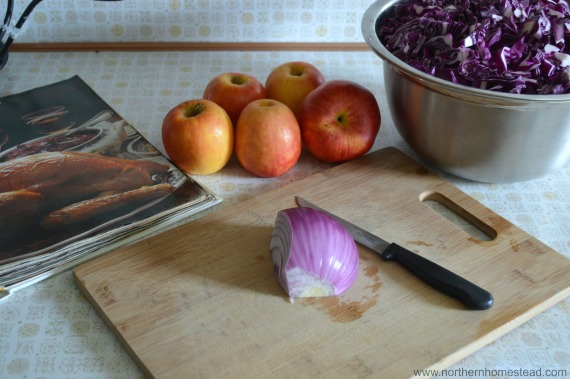 The cabbage we grow in our short growing season never gets very big, so I used 2 cabbages for the amount of one.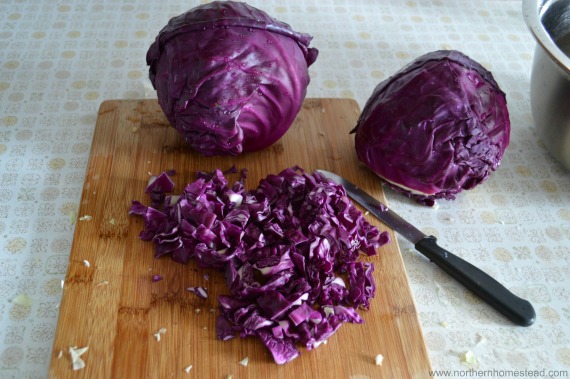 It fills the pot to the edge, but do not worry, it cooks down quite a bit.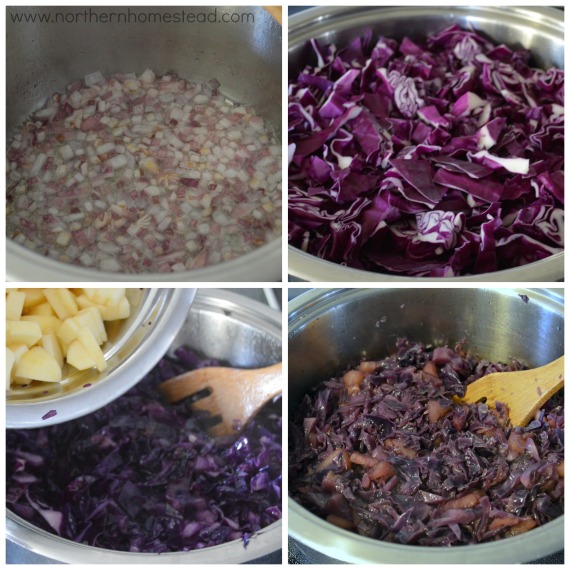 To make this yummy treat is way simpler than one would think. The only trouble is the red colour on your hands, the cutting board, and everything else that the red cabbage would touch. But it is so worth it! Let's get started.

Red cabbage with apples minus the sweetener and oil can also be fermented instead of cooked. A real treat for taste and health. A mast have book for fermented vegetables is:
Fermented Vegetables: Creative Recipes for Fermenting 64 Vegetables & Herbs in Krauts, Kimchis, Brined Pickles, Chutneys, Relishes & Pastes
.
We invite you to subscribe to NorthernHomestead and follow us on Facebook or Pinterest for more yummy recipes.
More Recipes You Might Enjoy: