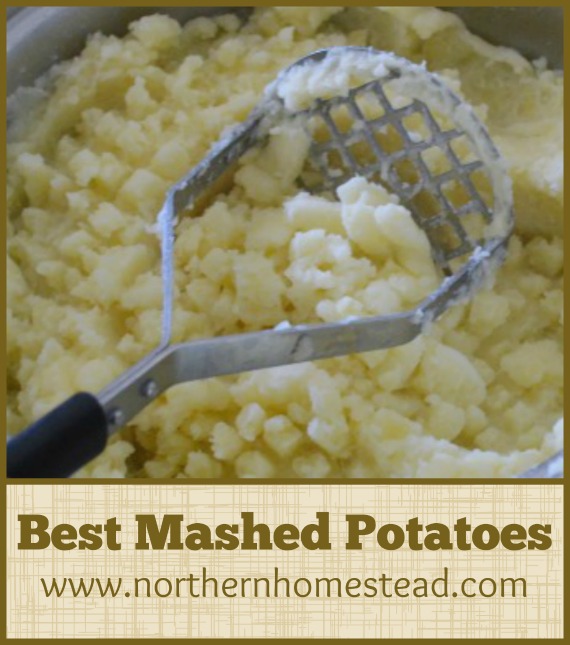 It's quite a statement to suggest that these are the best mashed potatoes ever. If you read my post on How to Steam Vegetables Without a Steamer you know that vegetables, and potatoes too, do not need to be boiled covered in water. They taste much better just steamed. Take my word for it, potatoes really do taste good cooked without water.  Even plain they taste great. The reason is simple: all the vitamins and minerals stay in them, nothing gets drained out. Nothing gets lost.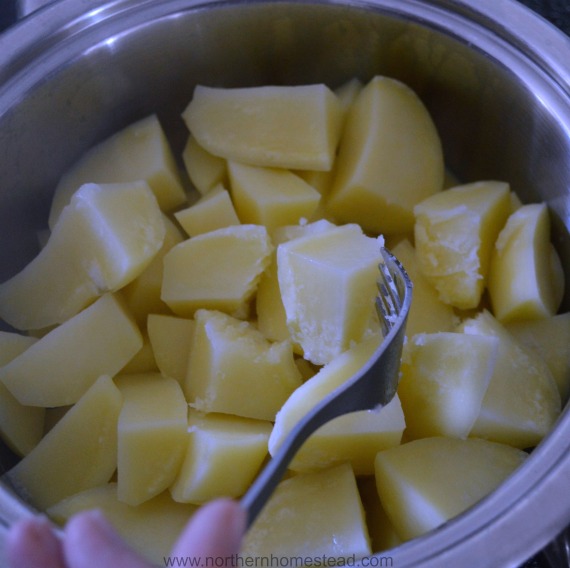 Now, when you add some butter and milk you get the best mashed potatoes ever! Or add more of yummy things you like in mashed potatoes: garlic, dill, sour cream, broth, coconut milk and the list can go on. Remember, what will make this potatoes the best is not what you add (even though it is all just so yummy), it's what you do not take away.
Do not cook potatoes in water and drain all the good stuff down the drainage!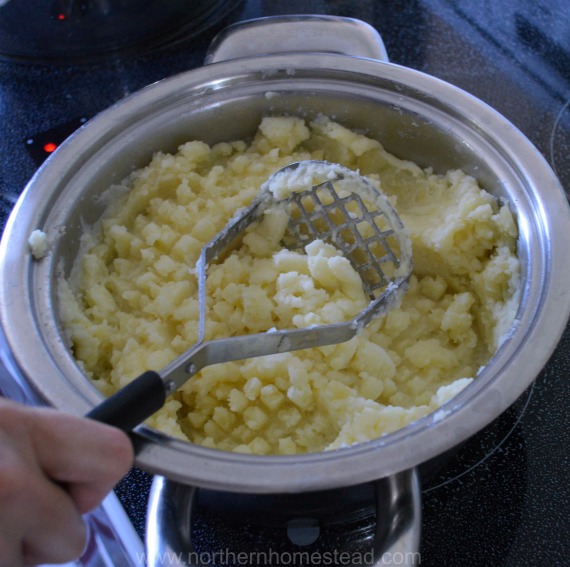 This is also a great start for those who can't (or don't want to) have milk. Steamed potatoes mashed taste quite good even without milk and butter. Make sure to add a bit more water to begin with, so you do not have to strain or add anything, just some olive oil (or coconut oil) and it will be supper yummy.
Instant Pot version
I have to admit that I was sure that my mashed potato recipe was so good that it could not get any better, but I was wrong. This recipe really does turn out even better in the Instant Pot. Plus it is so easy to make.
Put all the ingredients together into the Instant Pot, cover, set on manual for 10 minutes. When the timer is off do a quick release. Now mash the potatoes and they are ready to serve.

We invite you to subscribe to Northern Homestead and follow us on Facebook or Pinterest for more great recipes.
More Recipes You Might Enjoy: