Lecho, Letscho, leczo, or лечо is a popular canned Bell Peppers Recipe in eastern Europe. Just like with all traditional dishes there are many versions of it. I too make different canned lecho recipe versions for winter.
We enjoy lecho as a side dish to any dinner, but a classic is to serve it with mashed, or baked potatoes. It seems like there are never enough jars of lecho in our house because it is just so good.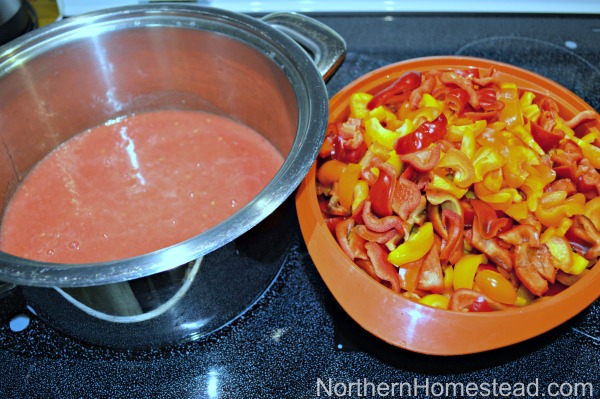 The base of any lecho canned bell pepper recipe is tomatoes and peppers. This simple lecho is delicious and many only make the simple form. The same simple way you can make any lecho recipe you want.
Lecho also tastes great with onions. Just substitute 2 bell peppers with 2 onion and/or add garlic if so desired.
If you like it spicy, substitute some of the sweet bell peppers with hot peppers. Add fresh herbs like dill or parsley.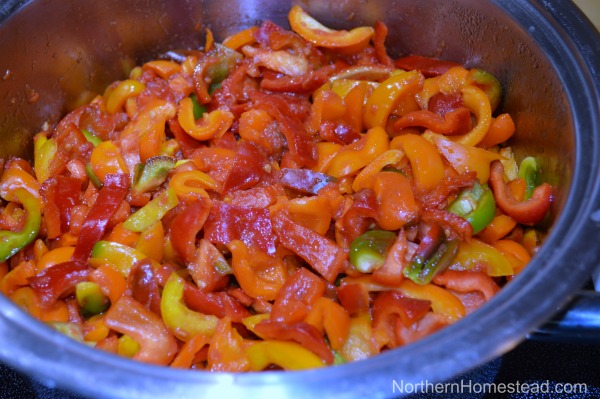 When preparing the lecho canned bell pepper recipe, it will seem that there is not enough liquid. Do not add more! The peppers will give moisture when cooking. Just stir occasionally, so nothing burns and in few minutes you will see that it is just right.
So let's get started with the recipe.

Note: These are traditional recipes with homegrown, sun-ripened ingredients, use and enjoy at your own risk.
We invite you to subscribe to Northern Homestead and follow us on Facebook or Pinterest for more great recipes.
More Recipes You Might Enjoy: