Lecho, Letscho, leczo, or лечо is a popular dish in eastern Europe. Just like with all traditional dishes there are many versions of it. I too make different canned lecho recipe versions for winter.
We enjoy lecho as a side dish to any dinner, but you can also add some meat or eggs and serve it as a main dish. It seems like there are never enough jars of lecho in our house, because it is just so good.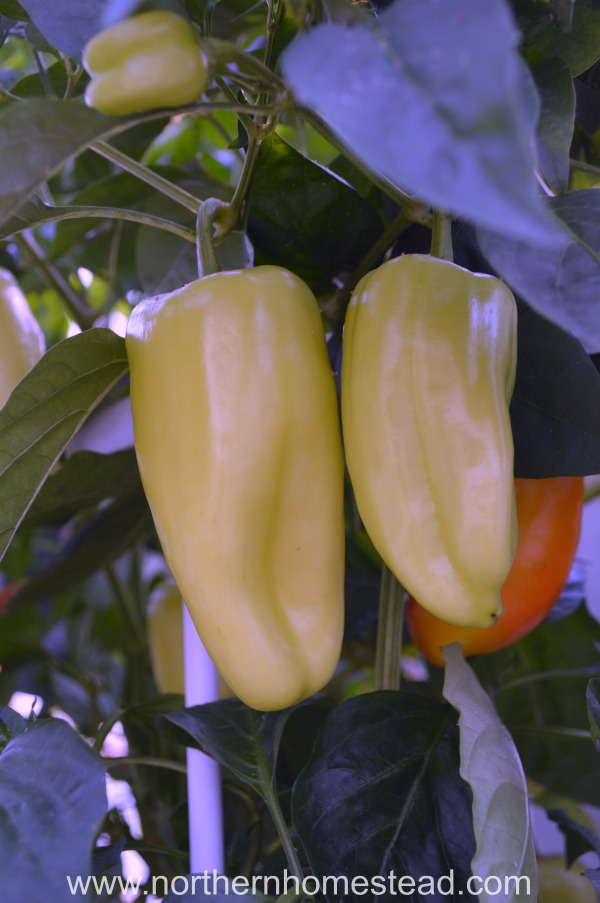 Traditionally the yellow pointed peppers are used for lecho. The green peppers would be too bitter and the red too sweet. However, I use whatever grows well in our garden. Some also like their lecho spicy and use hot peppers as well.
The base of any lecho are tomatoes and peppers, this simple lecho is delicious and many only make the simple form. The same simple way you can make any lecho recipe you want.

There are also many recipes with additional vegetables like onions, carrots, and more. Here are two links to yummy lecho. The videos are in Russian, the ingredients are as follow:
Lecho with tomatoes, onions, and peppers
2 kg tomatoes
3 kg peppers
10-12 onions
1 cup oil
1 cup sugar
2 tbs salt
200 ml 5% vinegar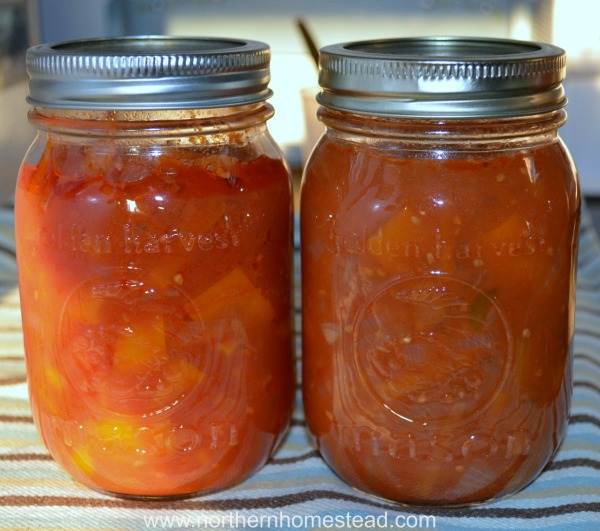 Lecho with tomatoes, onions, carrots and peppers
(See recipe on Video here) – This one is my favourite!
3 kg tomatoes
1.3 kg peppers
5 big carrots
5 onions
200 ml oil
200 g sugar
2 tbs salt
200 ml 5% vinegar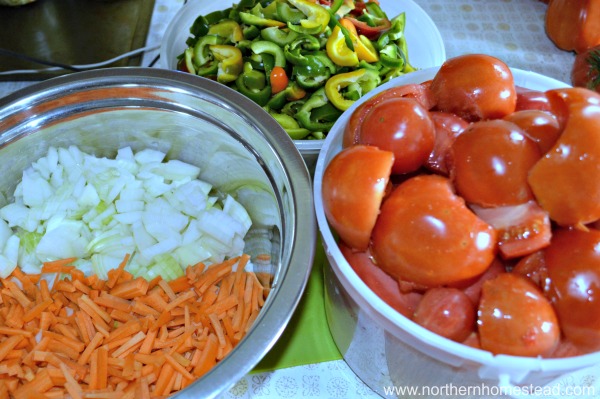 Note: These are traditional recipes with homegrown, sun ripened ingredients, use and enjoy at your own risk.
We invite you to subscribe to Northern Homestead and follow us on Facebook or Pinterest for more great recipes.
More Recipes You Might Enjoy: