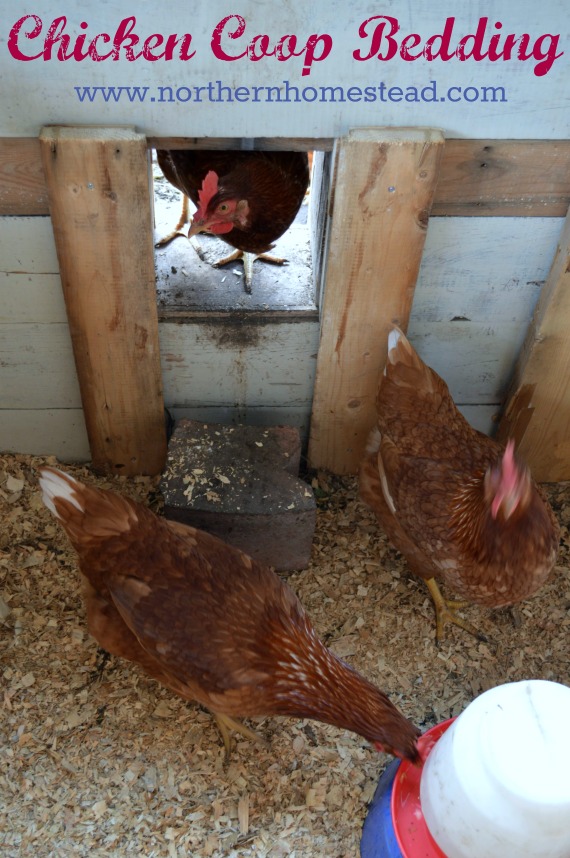 This summer we added chickens to our backyard homestead. Very exciting! As new chicken owners we want to keep our chickens as natural and healthy as possible; as northern chicken owners, we want to keep them as warm and dry as possible – it gets really cold here.
We want to use the deep litter method of coop bedding. By keeping the decomposing material in the building, it creates heat and adds to the warmth of the coop. The depth of the litter can be as much as 12 inches, composed from one or more different bedding materials.
The question is: what is the best chicken coop bedding material? Here are 4 different chicken coop beddings suggested by successful chicken owners. NOTE, there is no one-fits-all solution since climate and housing play a big role in our bedding choices. Everyone needs to find the right solutions that works for their flock and their climate and housing.
Wood shavings for chicken coop bedding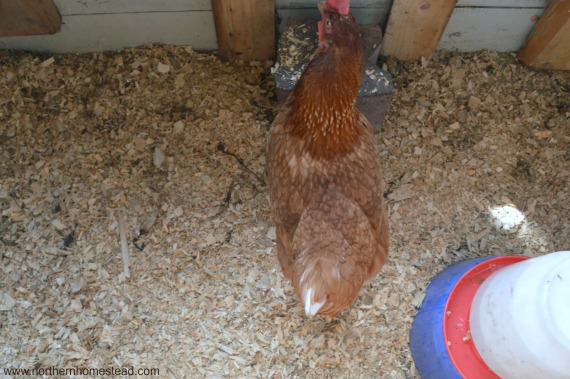 The place we got our chickens from uses wood shavings for chicken coop bedding. Since this is local (the same climate) and we already had a lot of wood shavings from a renovating project, we decided to start with it. We do notice that the wood shavings keep the moisture and smell down.
Hay or straw for chicken coop bedding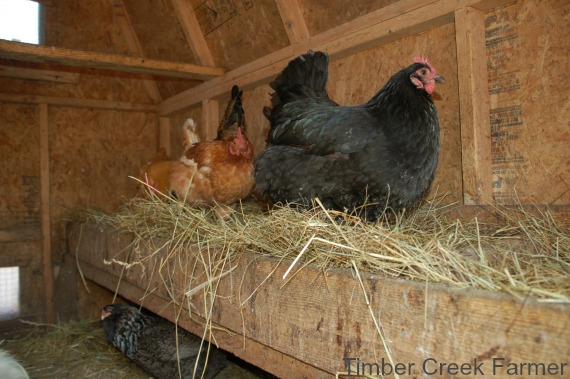 Hay or straw seems to be very natural for chickens. I am sure they like it. It also composts very well. Read more about it at: Keeping Your Chicken Coop Smelling Fresh.
Leaves for chicken coop bedding
Especially for those that have lots of trees, the idea of using leaves for bedding is very appealing. Leaves are free and tend to stay dry. Ray from Praxxus55712 channel explains it very well. If you do not want to watch the whole video, start at 2:15 – 4:25. It is worth it!
Sand for chicken coop bedding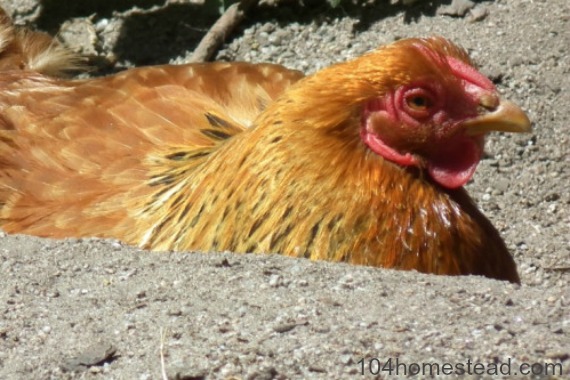 Chickens love to have a dust bath. Often they work up some soil to get it. Using sand in the coop makes it easy for chickens to have a dust bath and it takes care of the smell in the chicken run and coop as well. You can read more about it: Using Sand in the Coop.
Additions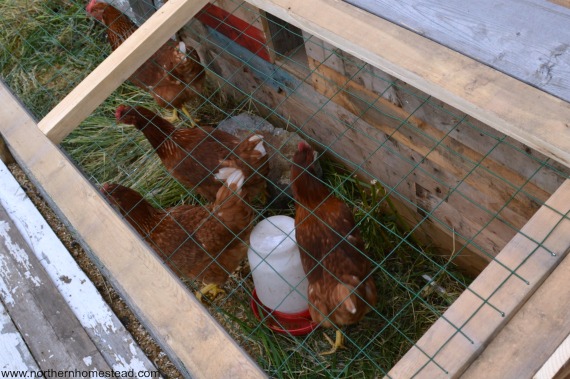 Donna from Gardens & Chickens & Worms, Oh My! suggested a product called Sweet PDZ,
it is used in horse stalls to keep them dry and cut down on odor and it is also suitable for chickens. It's best added underneath other materials. Janet from Timber Creek Farmer uses Diatomaceous Earth
under the fresh hay. AngEngland uses wood ash for mite free hens. Wood ash sand mixture makes for a great dust bath.
Working on this post helped me a lot to understand the different chicken coop bedding available to make the right choice for our hens. Hope it is helpful for someone else making the choice, too.
We invite you to subscribe to Northern Homestead and follow us on Facebook or Pinterest for the latest updates.
You May Also Enjoy: