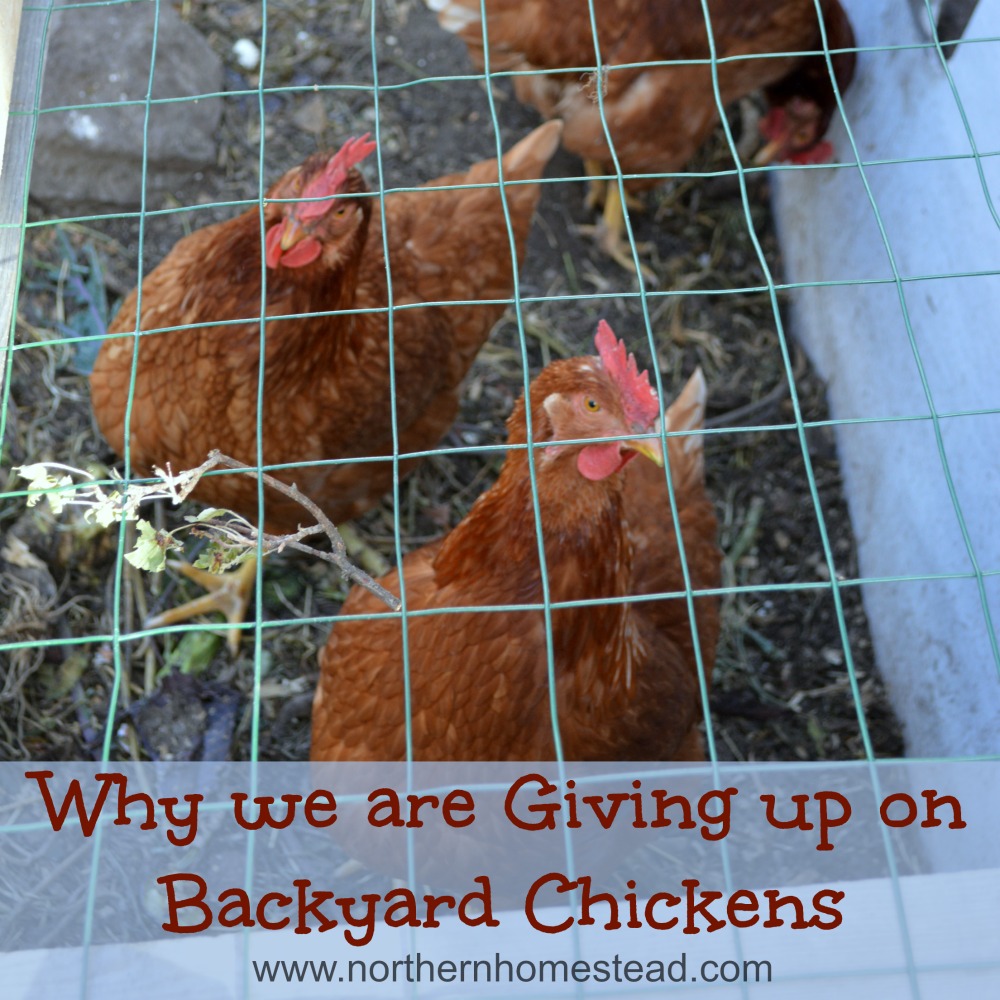 Some time ago we were visiting some friends at their farm. After a good meal, we enjoyed the evening together. The big window at the table overlooked the farmyard, and at dusk we watched the proud rooster leading his hens from the big shelterbelt to the barn for the night. Our friend, the farmer, said: "This is how it's supposed to be".
I had to think of our own backyard chickens. Since we are in town, they do not have a rooster. It sure is not a problem for laying eggs, but the ladies always have to figure out who leads on their own, and at times that involves a lot of fighting.
Our chickens also do not have a yard to cross or a barn to enter. Again, they are quite safe in their coop, and according to the norm have more than enough space.
Even though I enjoyed the sight of really happy chickens, it didn't occupy my mind for too long.
Happy Backyard Chickens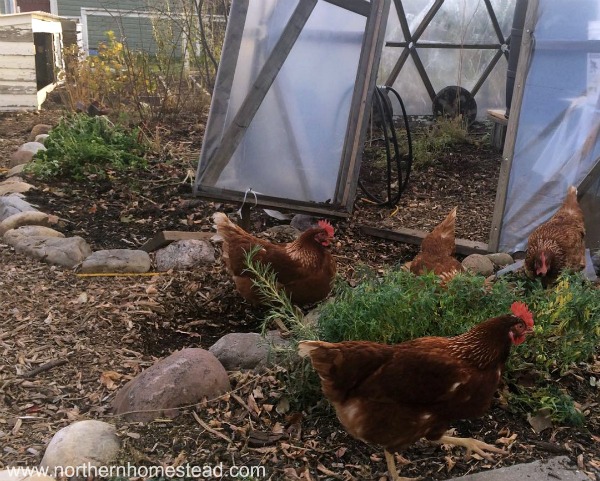 Fall came and after the garden was done we let our hens roam freely in our back yard. Boy were they ever happy! It was a joy to watch them run and even fly distances to show their excitement. They scratched and looked for any bug or greenery they could possibly find. Days seemed to be too short to enjoy all the freedom.
Then winter came. To protect the hens from freezing we had to enclose them back into their chicken coop. Often when I go through the back door, I hear their begging sound to let them out again or at least bring them a treat. However, with 2 feet of snow, letting them out would not be a good idea.
As winter dragged on, I started to think more and more about the chicken situation in our backyard. I would watch them and wonder.
We lost another one of the hens due to infection. It seems to be a pattern, that one or two have to go each year.
Due to frozen ground in the coop, there is not much to scratch. They do have a warm place to escape the frost, but again, it is small and not comparable to green grass in any way.
I came to the conclusion that our backyard chickens are not very happy chickens after all. They are well cared for but in a cage.
Hybrid Chicken Breeds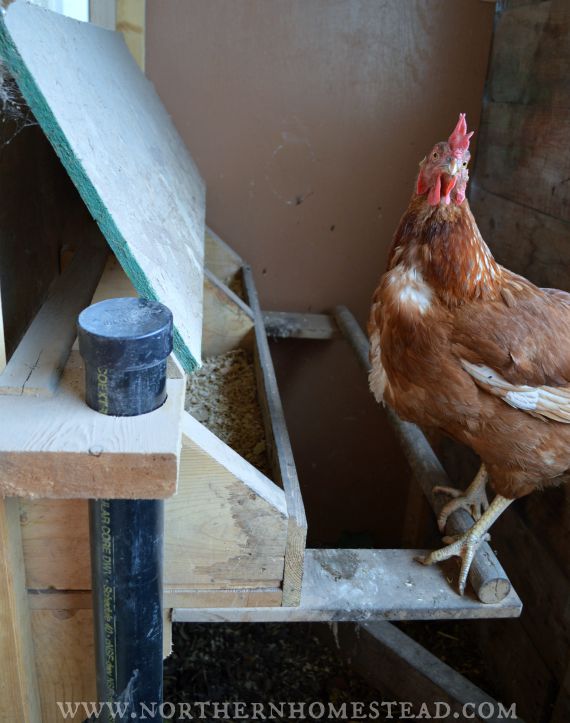 There is more to this happy chickens story. Because we have such a limited space, backyard chickens are often hybrid birds. We have the ISA brown ones. They are there to lay eggs. These chickens are often smaller than heritage chickens, and after a good year of laying an egg each day, they are worn out (read die). Just as the meat birds are bred to gain weight, and often can't even walk.
People seem to be okay with it as long as the meat production, and in our case, the egg production is there. Thinking about it made me wonder if I'm really okay with that. Do I want a living being to suffer for my desires?
My answer is no.
Are Eggs a Good and Essential Food Source?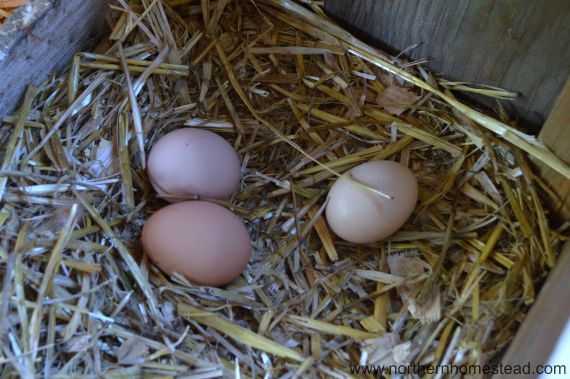 Having backyard chickens gives us a good amount of fresh eggs each day. Eggs make a quick and satisfying meal, and we can go through a lot of eggs this way. But are eggs all that good for us?
It seems to be debatable.
The advocates for eggs tell us that eggs are good for you as long as they are coming from pastured hens and we consume the yolk raw. Our backyard chickens are not pastured, and I do not care for raw yolks all that much.
The advocates against eggs tell us that eggs no matter where they come from, are neither healthy nor safe.
One can believe whomever one wants to.
But do we really need eggs? The first thing that comes to my mind when thinking of eggs is baking. To replace eggs in baking is so easy, ground flax seeds, chia seeds, or garbanzo beans flour, makes a perfect egg replacement.
Since these seeds grow in fields, it can be called a pastured egg, don't you think?
Conclusion
Seeing that our hybrid chickens in a small coop in our backyard aren't happy chickens, neither can the eggs of those chickens be called healthy by the healthy egg standards, and since replacing the eggs in meals is easy, we are giving up on backyard chickens.
This is a personal decision, but I wanted to share it with you because I think it is time for us homesteaders to question our actions. I know that backyard chickens do have a much better life than any hen in battery cages. Better, however, does not always mean good.
Our current hens went to a family who do have room for them to be more free. I am quite happy for them.
With the chickens gone we are now a no animal homestead. We will have to learn to make compost and worm casting, things we did not have to worry about while having the chickens. We will keep you posted!
We invite you to subscribe to Northern Homestead and follow us on Facebook, Instagram, or Pinterest for the latest updates.
You May Also Enjoy: