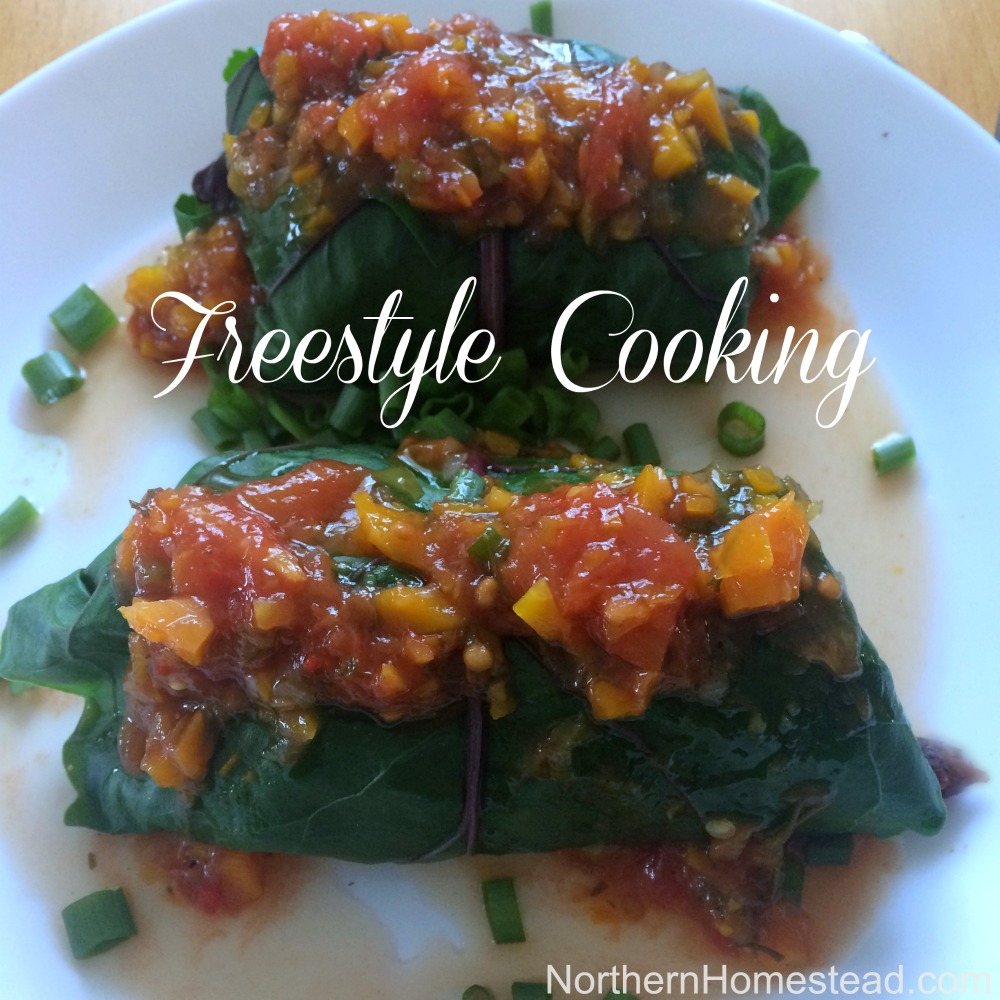 Freestyle cooking is an easy, fast, flexible and realistic way to prepare food. In a day and age of overload of recipes, it can easily get lost. Recipe makers (blessed be their effort), make us believe that it involves hard work and special skills to make a recipe, and unless you follow it to the T, you will make a decent meal.
That is not true.
Following a recipe is good and to be able to cook freestyle is good. I think all of us can do both, we just might need some practice. After tackling the No-Plan meal planning method, let's talk about No-Recipe cooking method.
Why freestyle cooking
Freestyle cooking allows us to use the ingredients we have (including leftovers), which saves money and shopping trips. It also helps us to develop a skill of making exactly what we like, we can become experts in our kitchen, which results in saving food preparation time. Cooking from scratch in freestyle is the oldest and best way to eat from the garden to the table because you use what grows in that particular season. And finally, it builds up confidence, that we got this cooking business under control. A good feeling.
We love freestyle cooking, but I didn't appreciate it enough. I often felt that the freestyle simple method can't live up to a following a recipe cooking style. Then we switched to the whole food plant based diet and I had to follow recipes for a while just to get a better grasp on what works and what doesn't. For the first time since I started cooking, I was bound to recipes. I found it to be very stressful and time-consuming. We also spend more on food because the recipes were asking for things we neither had in our garden nor in the pantry.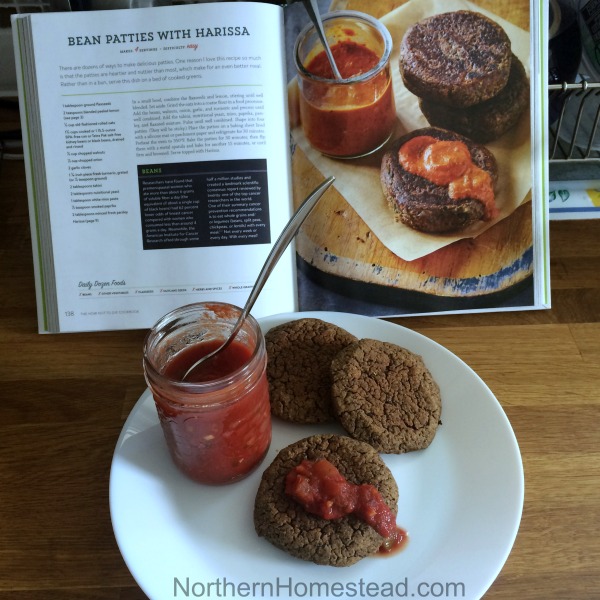 Still, I found that time was precious. I learned to make wholesome meals. Here a yummy recipe from the How not to Die Cookbook. It looks almost the same, doesn't it? I also learned to really appreciate freestyle cooking. After about 6 months I felt ready to go back to freestyle cooking and feeling great about it. If you follow us on Instagram you probably have seen many of our yummy dishes.
How to become a freestyle cook
As human beings, we are all creative, skillful and innovative. Sure, we don't all have the same skills, but with some practice, we all can make a delicious meal with just about anything that happens to be in our pantry.
Recipes are great. Recipe books are like catalogs of ideas and inspirations. Here and there is a recipe that we follow as is, more often we adjust it to our liking, and there is nothing wrong with having a different taste than the recipe maker. And even more often we just use what we have available in our garden or pantry and follow the idea of one or multiple recipes. Sometimes we will create something completely new.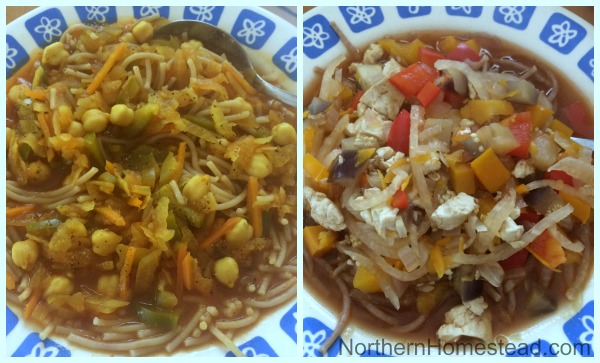 Here a great example of using what we have. These two dishes are actually the same recipe that we followed loosely. In one we used chickpeas and green peppers, in the other one tofu, eggplant, and red peppers. There are more differences than similarities in these two dishes, but both were superb. By the way, this dish is called Lagman and is an Asian spicy noodle soup. If you search for Lagman, you will notice that there is a million recipe for it, and hardly two will be exactly the same. This is true for most traditional recipes and shows that freestyle cooking is a traditional cooking method.
If you are new to freestyle cooking, start with taking notes on what is it that you like in a recipe? What combinations are your favorites? What are the cooking times and water ratios of some of your favorite foods? Also, if you are eating out or at friends homes, take notes of what are the main ingredients in the foods you like.
When using a recipe always think about it if there is something you would like to add or leave out. This way you will develop your individual taste. Substitute ingredients that you have with those that you might need to pick up first. Start to make some simple recipes without looking it up in the recipe book.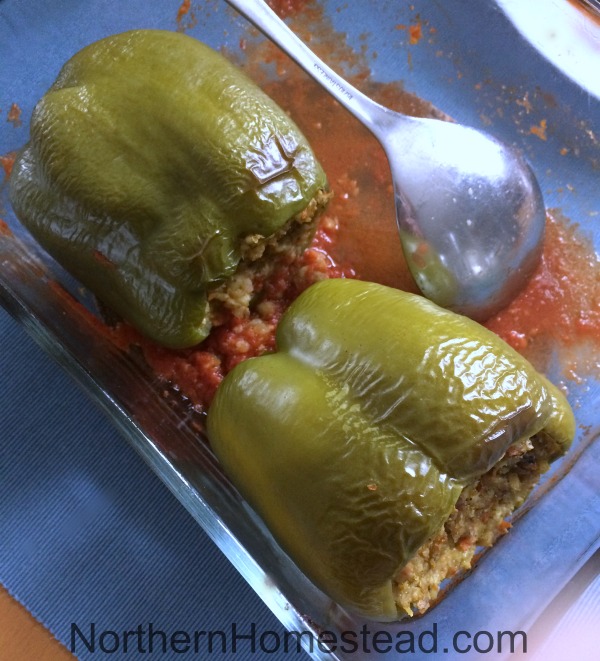 These stuffed peppers were seriously delicious. Homegrown freshly harvested peppers, filled with a buckwheat based filling. I saw the idea on YouTube and followed it loosely. The downside of freestyle cooking is that I can hardly recreate a meal. It will be a little bit different every time. However, more often than not it turns out a little bit better.
Be confident, you can do it. By the way, even the best recipe books have some recipes in them that you didn't like, right? So if you make something once in a while that isn't as great, you will know not to make it again, that's it. Not the end of the world. The more you practice the better you will become.
Keep the balance
There is nothing wrong with following a recipe to a T. I do it, whenever there is one that we really like and I happen to have all the required ingredients. The key is to keep the balance. To know how to freestyle and to know when to follow a recipe.
You should always follow a recipe if it is a canning recipe, because it is about safety, not just taste. It is also a good idea to follow recipes when backing. A little bit more or less of something can change it completely.
To make a simple but yummy whole food meal, however, can be done without any recipe. Start today and let me know how it goes.
We invite you to subscribe to Northern Homestead and follow us on Facebook or Pinterest for the latest update.
More posts you might enjoy