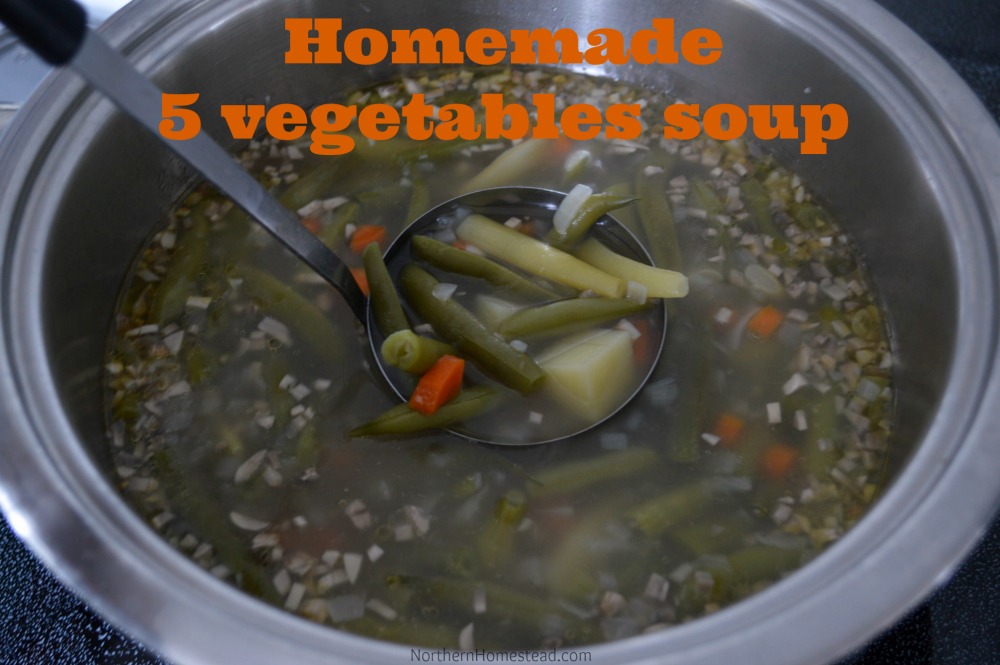 My friend was on her way home from an overseas flight with her family. I knew they would be tired and jet lagged, so I figured a good homemade vegetable soup would be just what they need. While I was making the soup I thought she might ask me for the recipe later because her family loves my cooking. But truth is, I do not have one. It is just one of my soups that I make.
So I came up with the name 'Homemade 5 Vegetables Soup', took some pictures, and now I'm writing down how I did it. Isn't that how recipes come to be? Anyways, before you click away to the next recipe on the internet, keep reading. You might be glad you did.
This 'Homemade 5 Vegetables Soup' is very yummy, easy to make, and can save you some money, too. After all, there are always some vegetables that have to go but do not really fit any recipe. Take them and make a yummy 'Homemade 5 Vegetables Soup' and you can feed a family or have lunches for 3 days. Sound good? So lets get started.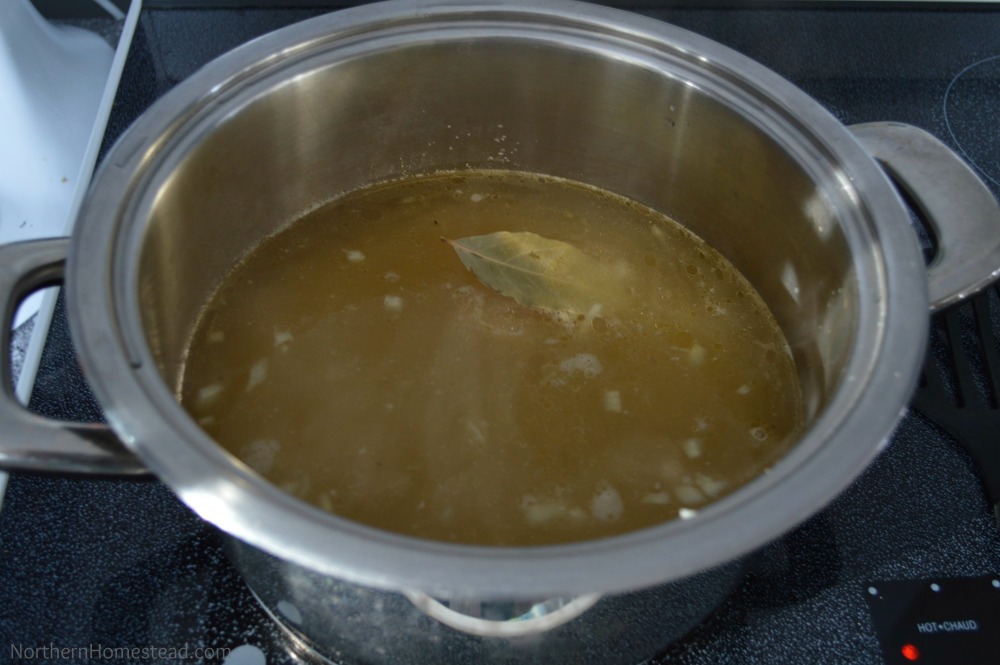 The base for most good soup at my house is some sauteed onions, soup broth, and a bay leaf. I make my own broth and freeze it, it is always ready to go. But you can take short cuts with any broth. Just make sure it is not loaded with artificial flavors and dangerous MSGs.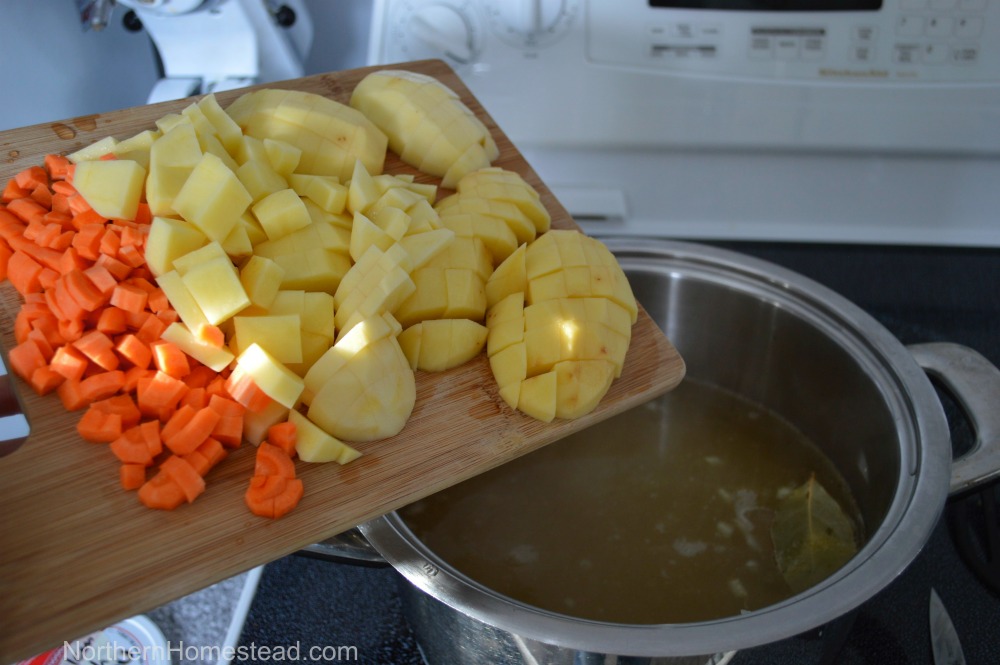 Then I add any vegetables I have, always starting with hard boiling things like potatoes and finishing with acidic things like tomatoes, making sure that the potatoes are done before I add tomatoes. The varieties of vegetables does not matter, as long as it somehow fits together.
Here are a few yummy combinations: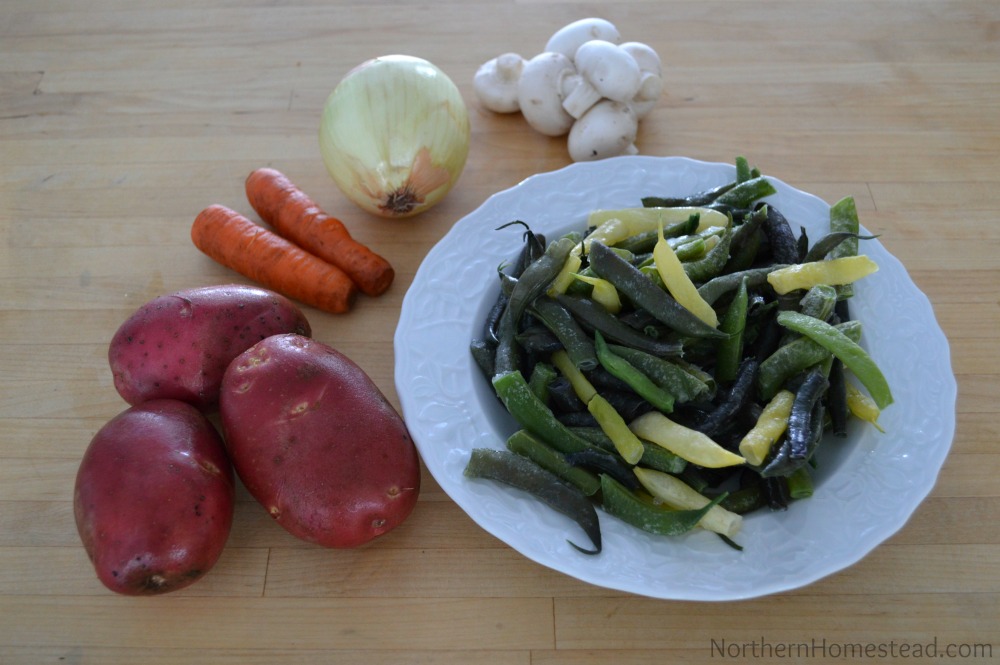 Onions, potatoes, carrots, green beans, and mushrooms
Onions, cabbage, carrots, celery, peppers and tomatoes
Onions, sweet potatoes, carrots, squash, and celery
Onions, carrots, celery, cauliflower, and broccoli
You get the idea. And who says it has to be exactly 5 vegetables, add 6 and it will be even better ;). Zucchini, mushrooms, and celery can go into just about any soup.
Wait, mushrooms are not a vegetable, but taste so good in vegetable soups anyways. Tip on mushrooms: Bake the mushrooms in the oven for 30 minutes to slightly dehydrate them. This way they will absorb the moisture of the soup and be very tasty instead of adding water to the soup and become tasteless.
Beans, lentils and chickpeas add protein and bite to any vegetable soup. You don't need much to make it tasty. Most beans will have to be precooked, or use canned.
Grains are also a great addition. Barley, rice or noddles are all taste great.
Spice it up with your favorite herbs and spices. Dill, parsley, garlic, savory, cumin, cloves are just a few to name. Again, get creative and make it yummy.
Personally I like to have some fat in my soup to make the vitamins in the vegetables more available. In creamy soups nut butter or blended cashews taste great. Also seeds are a great addition to a soup, just sprinkle some on top. However, in soups where nuts and seeds are not fitting, I use a tablespoon of extra virgin olive oil.
Make it creamy. Some veggies are better blended, it also makes the soup creamy the natural way.  Soups like this are always so yummy, and never the same. Even my 'no soup' husband has become a soup lover.
Try it, and tell me what you think!

We invite you to subscribe to Northern Homestead and follow us on Facebook or Pinterest for more great recipes.
More Recipes You Might Enjoy: