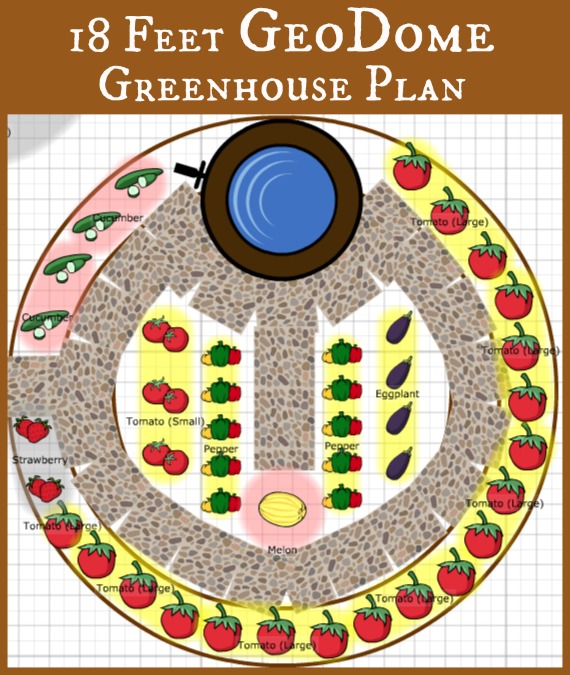 A GeoDome has a round structure which makes it a bit tricky to arrange the plants. But there are many creative ways for a GeoDome plant arrangement. Here I share the plant arrangement for the 18 feet GeoDome. We liked it this way :).
The outer raised beds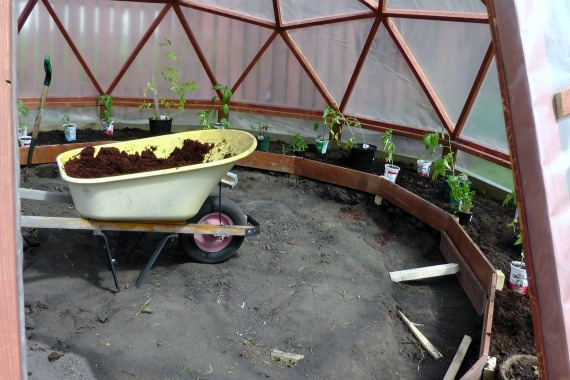 We raised the outer beds a bit, just about 6 inches. Most Domes have raised beds as high as the pony wall. However, since we grow our tomatoes and cucumbers vertically, it was better not to have the beds raised so high.
The walk path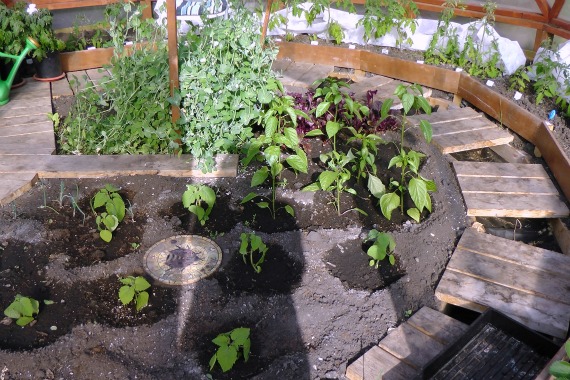 We made a wooden walk path all around the GeoDome. It was very handy to have access to all the plants and the water tank. We used the topsoil under the path to raise the beds next to it. This way we did not need to bring in lots of soil. We used recycled wood for the path and all other needs inside the Dome.
The center bed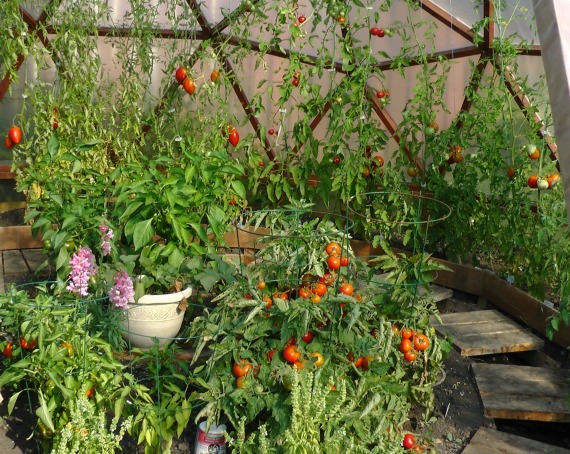 The center bed is the biggest in the dome. In the first year we had high tomatoes plants in there. But we soon realized that it made the dome look very small and overgrown. So we planted smaller plants in the middle and taller all around. We also made a walkway in the middle of the center bed to get better access to the plants.
The water tank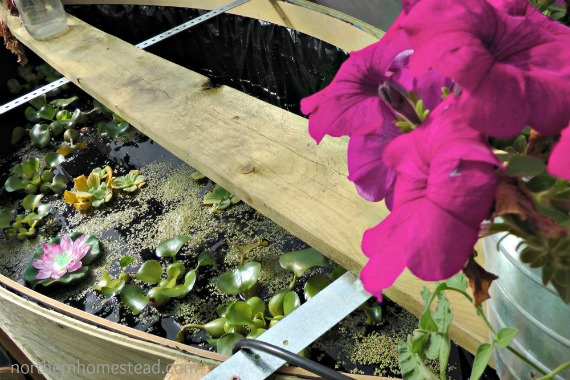 We built a fish shaped water tank in the dome. It is a space saving shape. You can read all about the water tank here.
The sitting area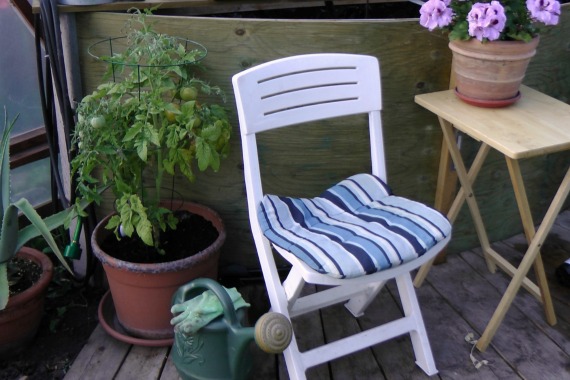 Next to the water tank we made a sitting area. We loved it. Sure, it did take away a bit from the growing space, but it was worth it for the fun we had sitting and watching plants grow.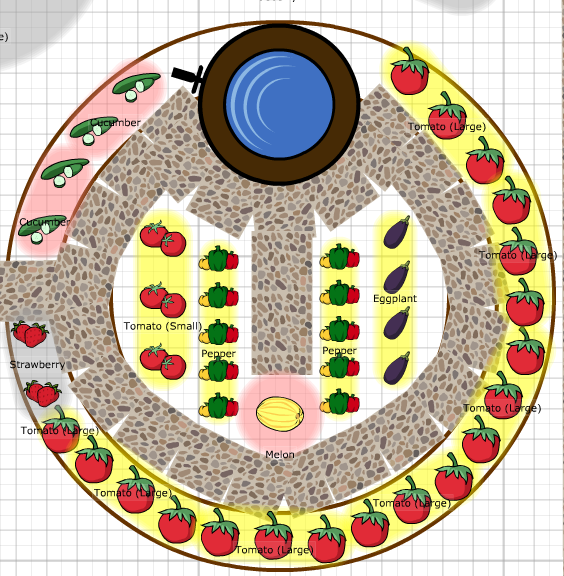 I made the plan picture using the Grow Veg garden planner. You can make whatever plan you want with it. Play around with it, it is fun.
If you want to build a Geodesic Dome too, we share a step by step How to build a GeoDome Greenhouse.
A Geodesic Greenhouse Book: Building and Using a Solar-Heated Geodesic Greenhouse.

Don't forget to subscribe to Northern Homestead and follow us on Facebook or Pinterest for the latest updates.
More about a GeoDome Greenhouse: