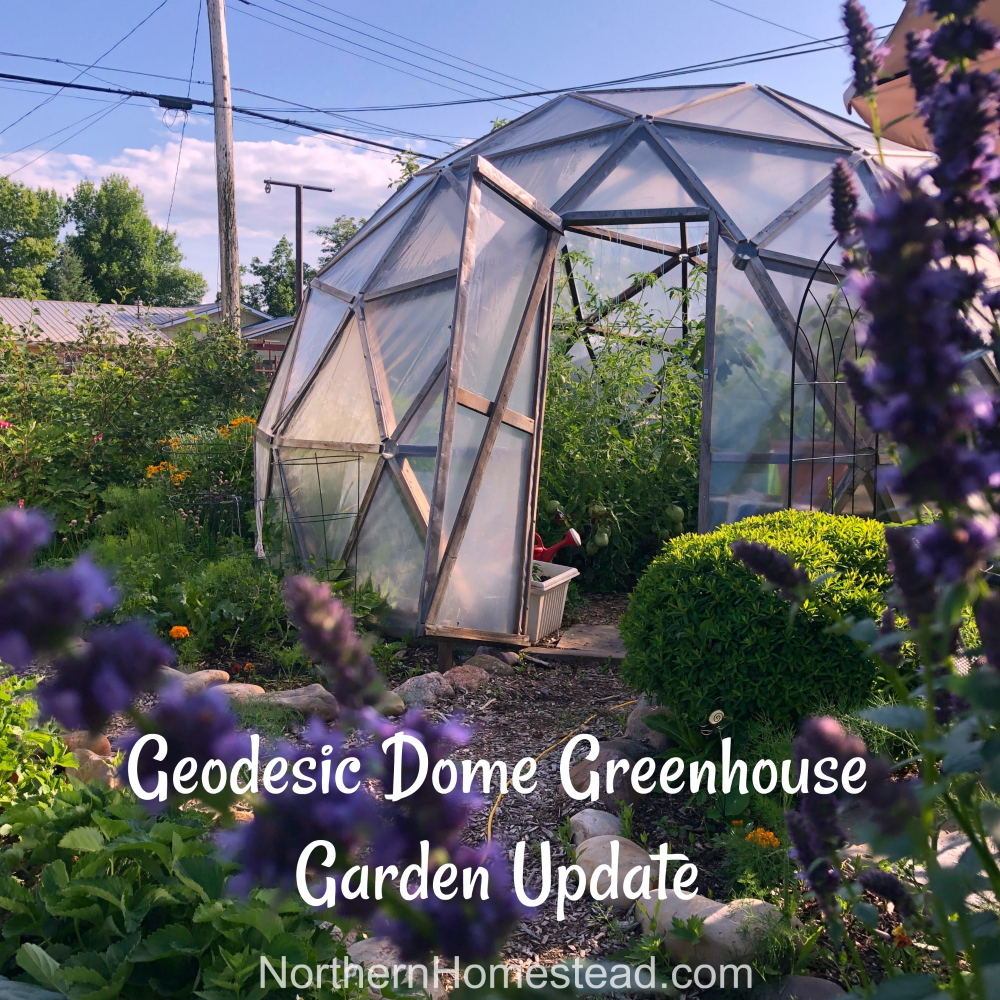 We have been growing a Geodesic Dome Greenhouse garden since 2011, it's time for an update on what we like most on this greenhouse.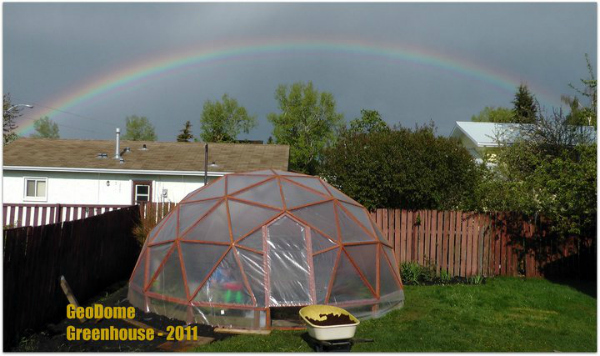 Our first GeoDome was an 18-foot all wood structure with windows and a door. It had a water tank and passive heating and cooling using a car radiator.
We built our second 15-foot geodesic dome in 2017 with piped hubs/connectors. You can read all about the builds and more under the Geodome Greenhouse category.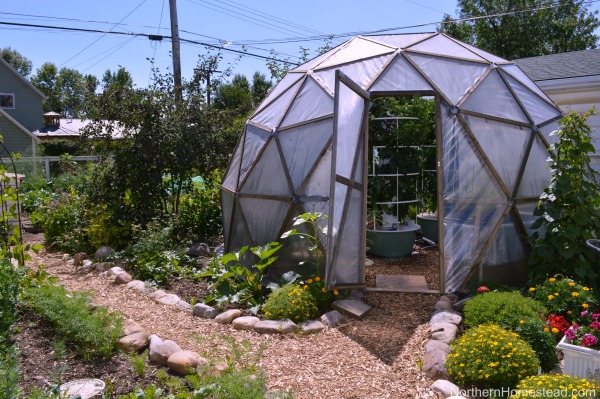 The Geodetic Dome shape
When we first started looking for a greenhouse to build in our yard, these things caught our attention about the Geodesic dome:
Very unique, lightweight structure
Stable in wind and under snow
Optimal light absorption
Has the most growing ground space
A unique hang-out place
An eye catcher
After almost a decade of having one of these domes, we would second every one of these statements. We have had heavy snow loads on the dome and it did hold just fine. It also has proved to be stable in storms.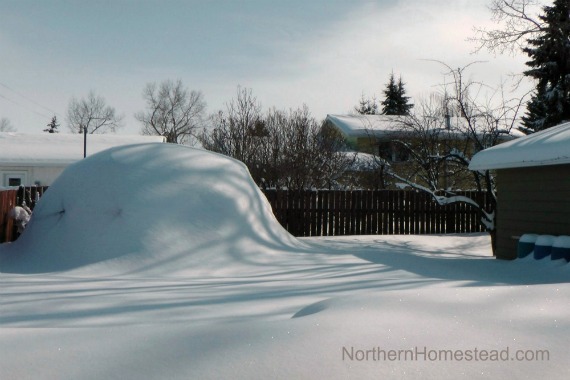 The light absorption is what we probably love the most. As soon as there is a sunbeam in the morning it fills the dome and heats it up. In a cold climate, this is important. It really is a special place to grow food.
Windows or no windows
Our first dome had windows that could automatically open and close. It was convenient and we thought a necessity. However, in our second dome, we went with no window ventilation to capture all the heat inside the dome and store it in the water tank.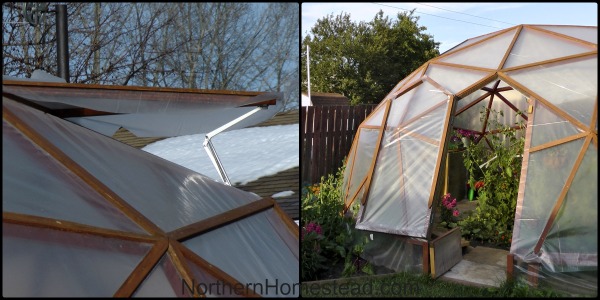 So far we are doing well with it. The dome is significantly warmer, and we were able to push our growing season last fall till October 24. We get our first fall frost at the beginning of September.
There is a moisture build up though. In our dry climate, it has not been too much of an issue, and even this summer where it seems to rain quite frequently, plants are still doing well. We are watching it closely though. After all, it is not conventional to have a greenhouse without ventilation, just a door.
Passive Heating and cooling the greenhouse
Having a greenhouse without windows would not be possible without our car radiator heating and cooling system. The pump and fan are running day and night.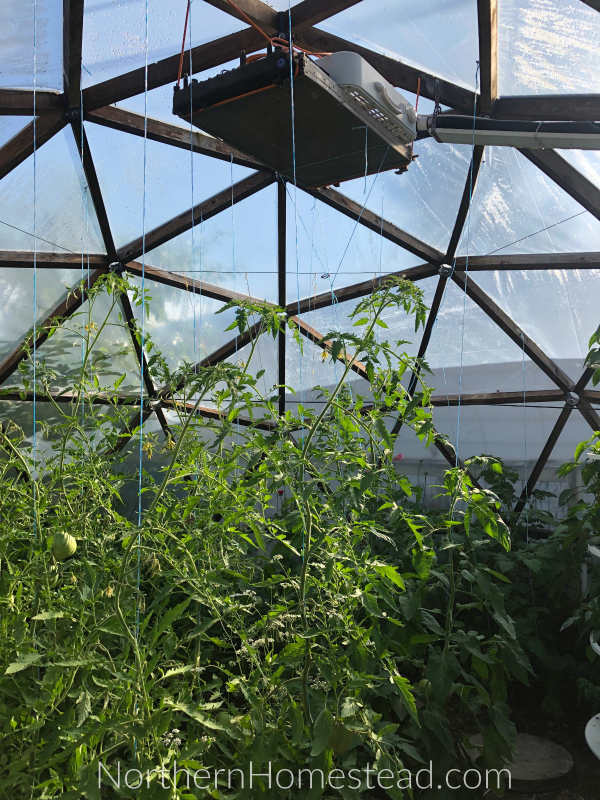 During the day the system cools the space and heats it up at night. Since it depends on solar heat, the temperature varies. During a stretch of cold days and nights, the average daily water temperature does go down. Still, it allows us to prolong the growing season in the spring and in the fall. Also, in cool summer night below 10C degrees, the dome holds around 15C, much better for heat-loving plants.
During hot and sunny days, the system prevents the greenhouse from overheating. The constant air movement also adds to the benefits.
Even though we would consider this system as active, it does not need electricity to heat the water. Its purpose is to equalize the temperature in the hot days and cool summer nights which are very common in our area. Since power is needed only for the water pump and the fan, the bill is fairly low and worth it for us.
The greenhouse garden
Last, but not least the most important part is the growth in the greenhouse. As you know we use our greenhouse as a garden, not just to start plants or so. Read more about growing a greenhouse garden here.
Here a short video update, enjoy!
If you like this post don't forget to subscribe to Northern Homestead and follow us on Instagram, Facebook or Pinterest for the latest updates.
More Gardening Posts You Might Enjoy: