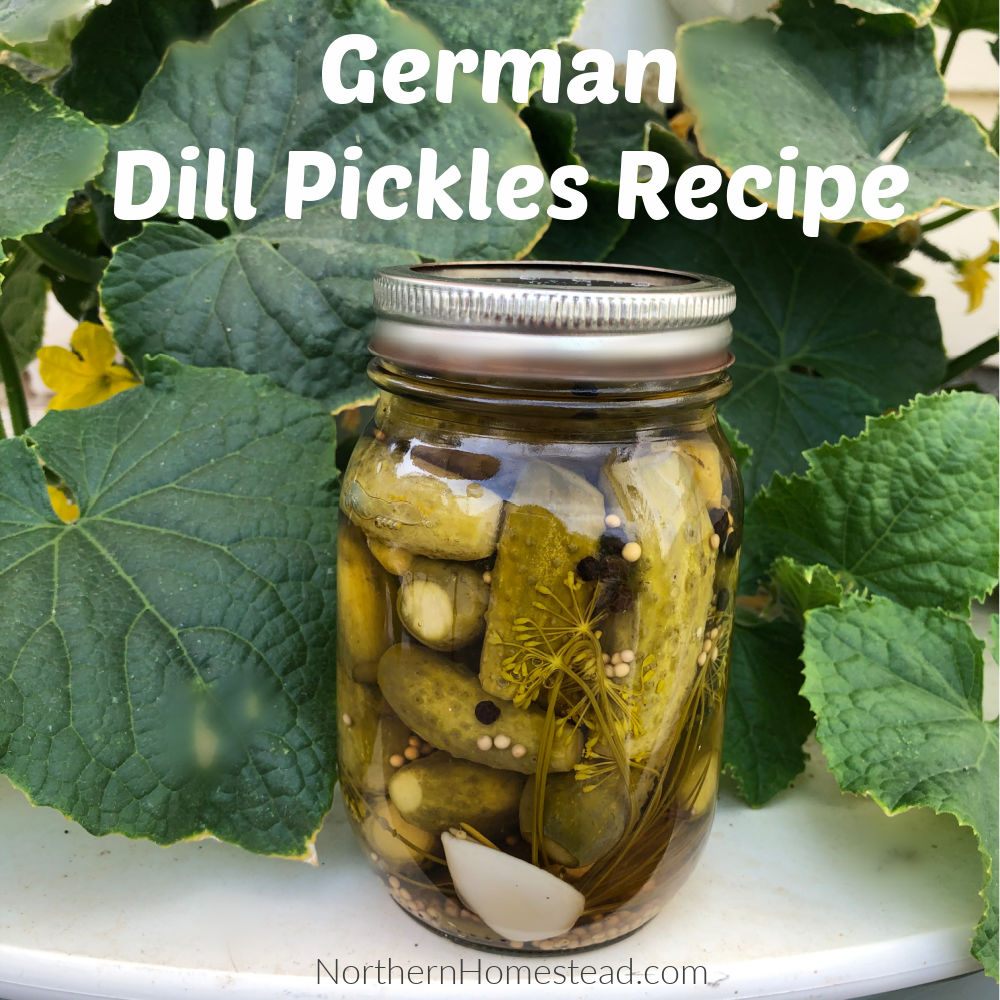 The Germans have many pickle recipes, this yummy German dill pickles recipe is one of them.
It is a traditional recipe, and like so often with recipes from other countries and continents, it does not comply with the US rules. So as always use at your own risk.
Pickling cucumbers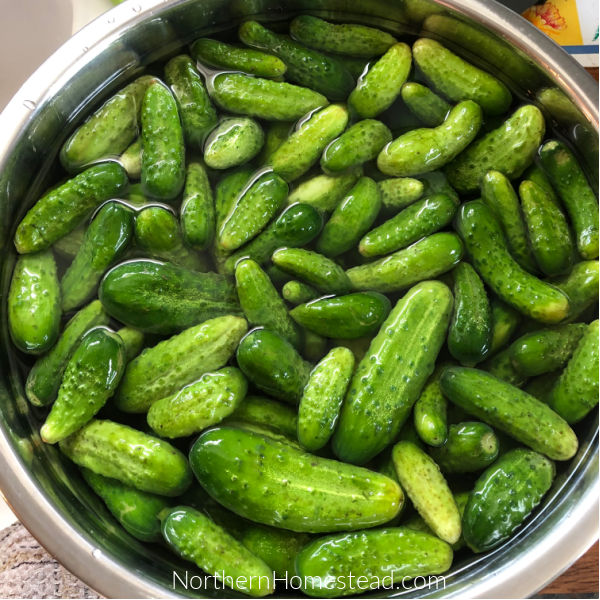 Pickles taste best when using pickling cucumbers. Pickling cukes are about 3 to 4 inches (ca. 8 to 10 cm) and often have bumpy skin.
You can grow your own, or find them at the farmers market. Stores do not usually carry pickling cumbers.
Use freshly picked cucumbers, so that they stay crisp. If you need a few days to gather enough from your garden, store them in the fridge. If you get them from the market, make sure to start the soaking process (see below) as soon as you can.
Wash pickling cucumbers thoroughly and thinly slice both ends off. Now they are ready for the next step.
Soaking the cucumbers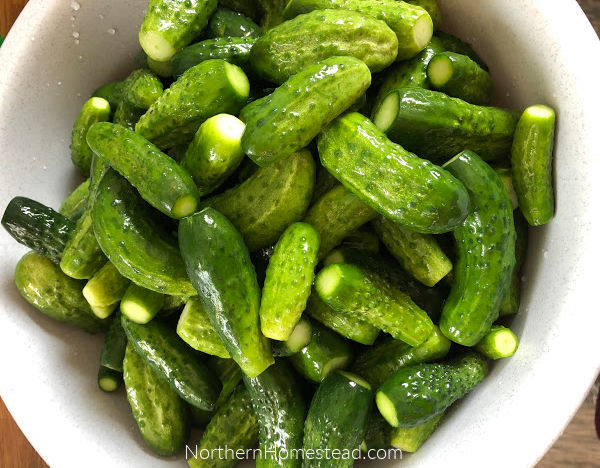 To keep pickles crisp they can be soaked in salty water. Use 1/2 cups of salt in 4 cups of cold water. If you need more water to cover all the cucumbers, you do not need to add more salt.
Make sure that all the cucumbers are under the water. You can weigh them down if needed.
Soak them for 12 hours in a cool place. Do not soak cucumbers for more than 18 hours.
After soaking in salt water rinse the cucumbers with cold water. Now they are ready to be filled in jars.
Salt in pickles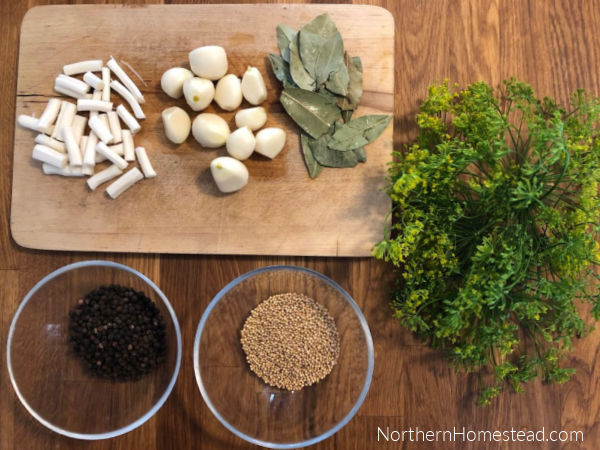 Pickles get their unique taste by being pickled in vinegar for a period of time. Salt and other spices play a secondary role. That's why one can actually pickle something without using any salt.
In fermentation, however, salt plays a major role. You cannot start a natural fermentation without salt or a bacteria starter. Since pickles traditionally were made by fermentation, not vinegar, the salty taste has stayed with us. In fact, many pickling recipes ask for at least as much salt as a fermentation recipe would.
There is no need for that much salt in pickles. It only makes pickles unhealthy.
The German Dill pickles recipe does not use much salt. If you have never had a German pickle it might need a bit of getting used to. I would encourage you to try them, you might never go back to the over-salted pickles.
For pickling always use pure salt without any additives.
Vinegar in pickles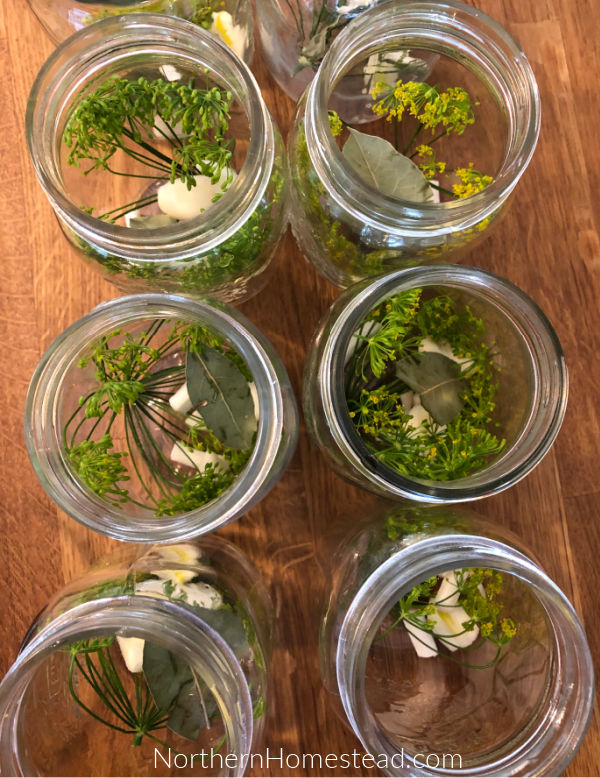 Vinegar is the main component for pickles, it's what makes a pickle out of a cucumber. For this recipe, you can use cider vinegar or white vinegar. Rigotti in the original recipe uses natural apple cider vinegar. I used white vinegar. Important is that the vinegar you use has 5% acidity.
Low-temperature processing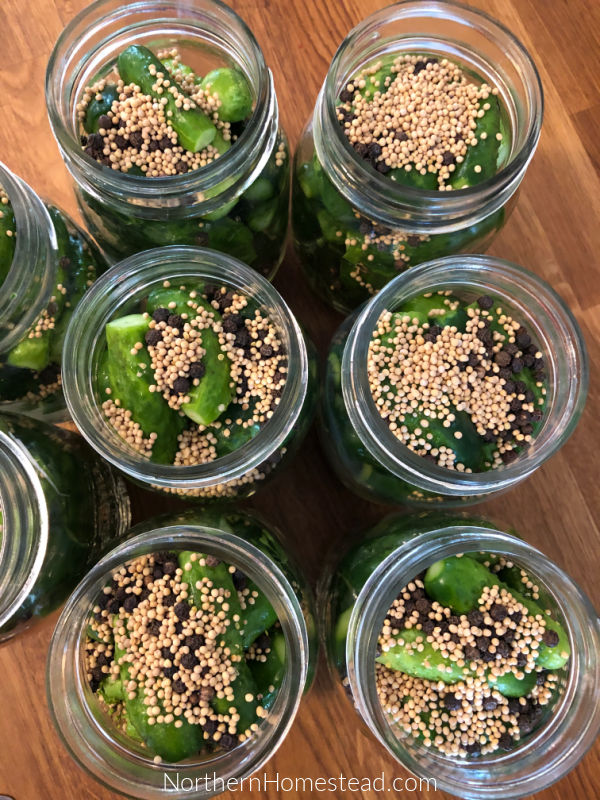 To keep pickles really crisp they are best processed at a low temperature of 85C or 185F. In Germany, this is very easy to achieve since they use auto canners. Just set the temperature and the timer and you are good to go. Now you are jealous, aren't you? Me too.
However, if you have a thermometer and lots of patience, you can do it in a water bath canner, too. Sharon at simple canning explains how.
In the recipe, I just used a normal water bath canning process for those of us who like to keep things simple.

Hope you try this recipe and please let me know how you like it.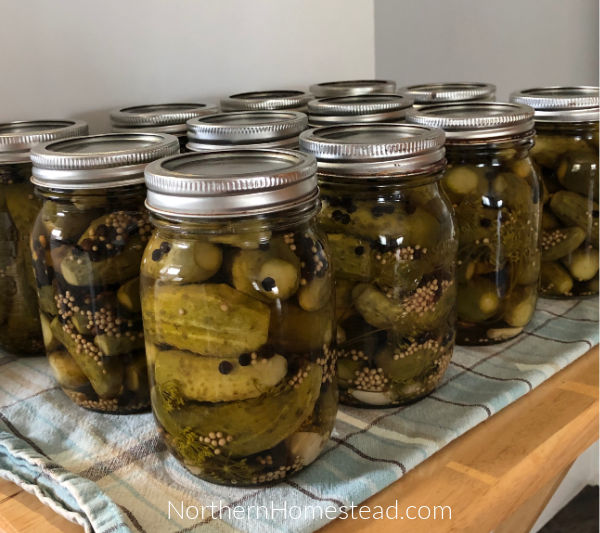 We invite you to subscribe to Northern Homestead and follow us on Instagram, Facebook, or Pinterest for more great recipes.
More Recipes You Might Enjoy: