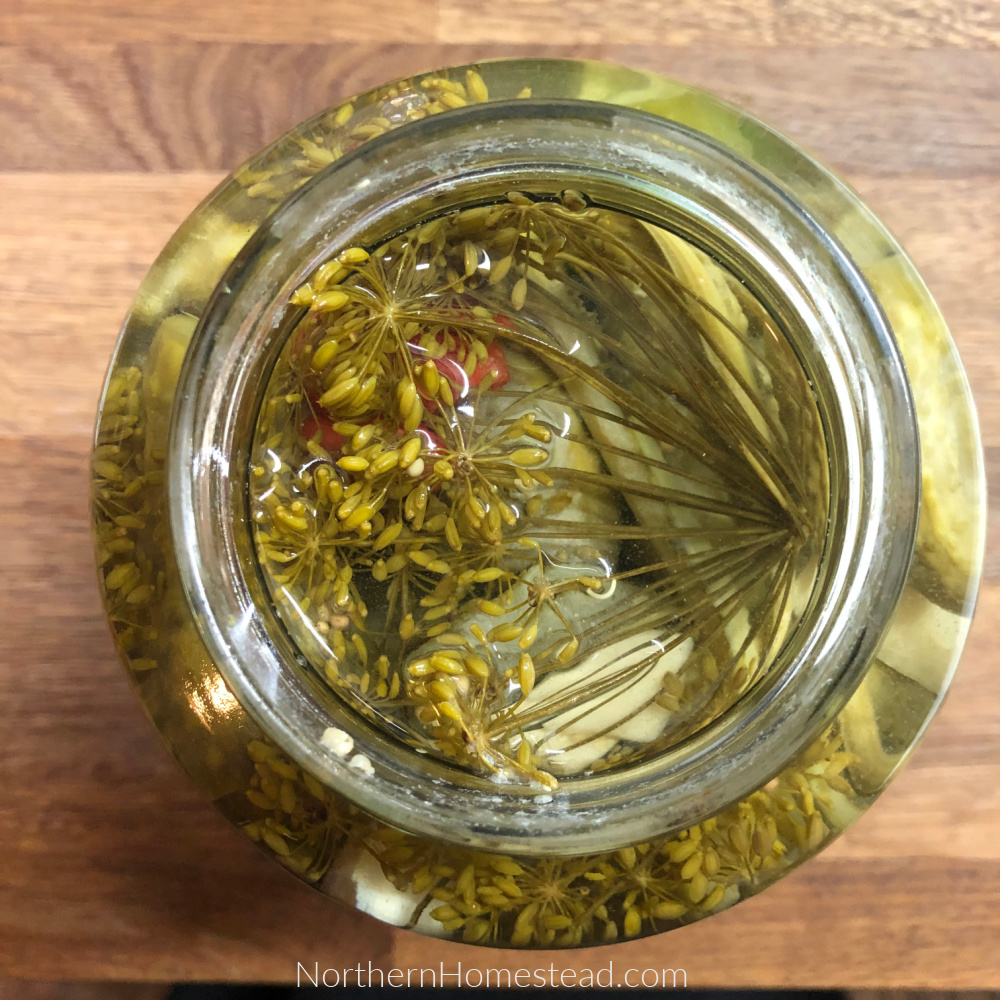 Fermented pickles for winter tick all the boxes. They are naturally fermented, crunchy but still not too salty, and keep well for months.
If you love fermented pickles, you know the challenge. They are either very salty or just don't stay crunchy. I certainly do. Since we do not like things overly salty, I was never able to preserve fermented pickles for the winter.
Instead, I would make lightly salty, half-sour pickles to eat fresh, and german dill pickles for the winter. We love them both.
Then last summer I came across this recipe. Since the recipe was new to me, I had to try it first before sharing it. It worked so well, that we agreed that these pickles were the most delicious we have ever had. 
The recipe comes from one of my favorite youtube channels Irina. I have shared her recipes before and was confident that this one would be good as expected. The link leads to the video for this recipe. You might not understand what she says, but it's nice to see how it is done.
However, the recipe is quite unusual, I didn't know one can even do this.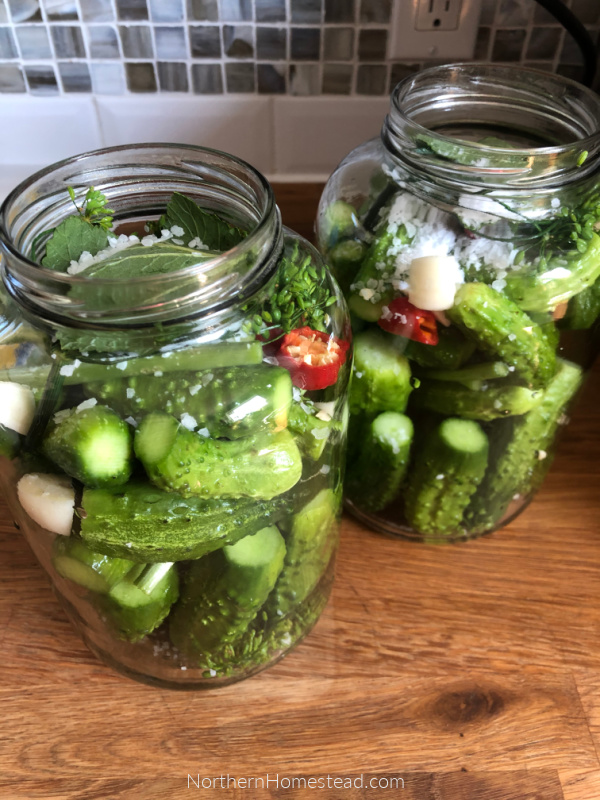 The fermentation process itself is common. If you have fermented before, it is just the same.
You want to use pickling cucumbers. Pickling cucumbers are shorter 3 to 4 inches (ca. 8 to 10 cm) and often have bumpy skin. They keep the form when fermented.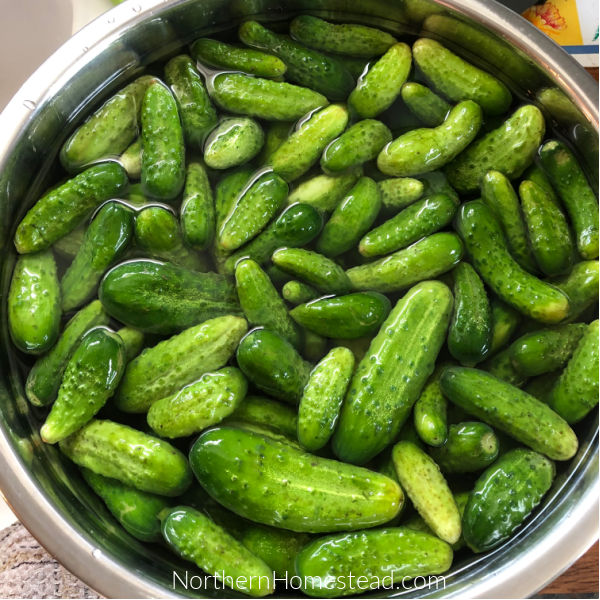 For this recipe, you can use the pickles that are a bit on the bigger side. Leave the smaller for canning dill pickles. As usual, wash the pickles and soak them in cold water for a few hours.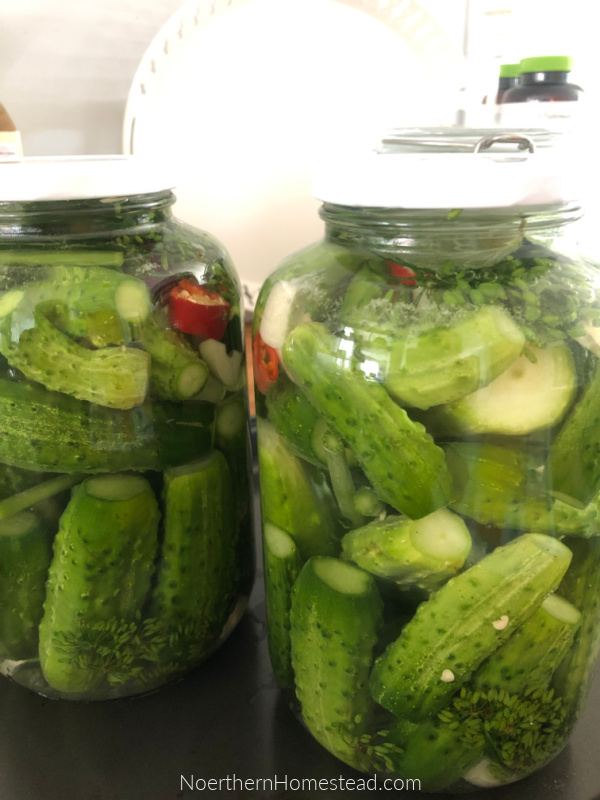 Fill all the ingredients in a jar and top up with filtered water. I did not have tarragon and have never used it before in pickles, so it was very good without. 
Let it ferment for 3 days keeping the jars on a plate or baking sheet in case if some brine spills over.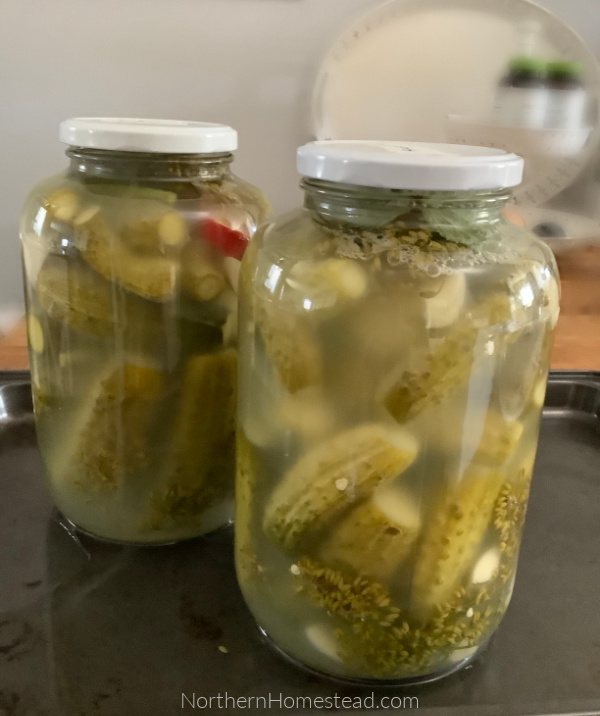 Especially when the space is warm, the fermentation will go fairly quickly. The brine will look cloudy and the pickles turn from green to olive.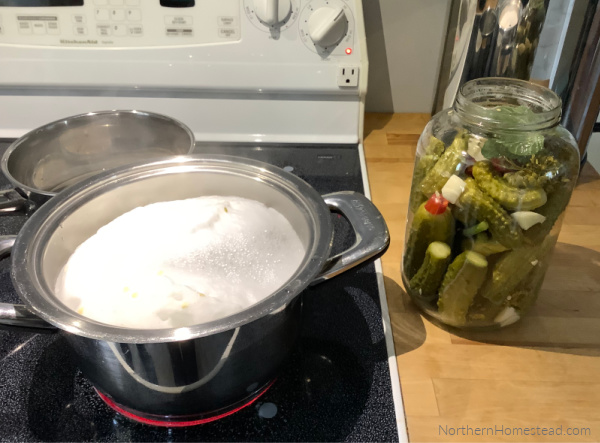 Now sieve the brine into a pot and bring it to a boil. I had a lot of bubbles. Boil for 1-2 minutes and pour back over the fermented pickles.
The pickles should be covered, if there is not enough brine, top with boiling water.
Close the lids and store them in a cool place. Even though my lids were sealed I still kept them in the fridge.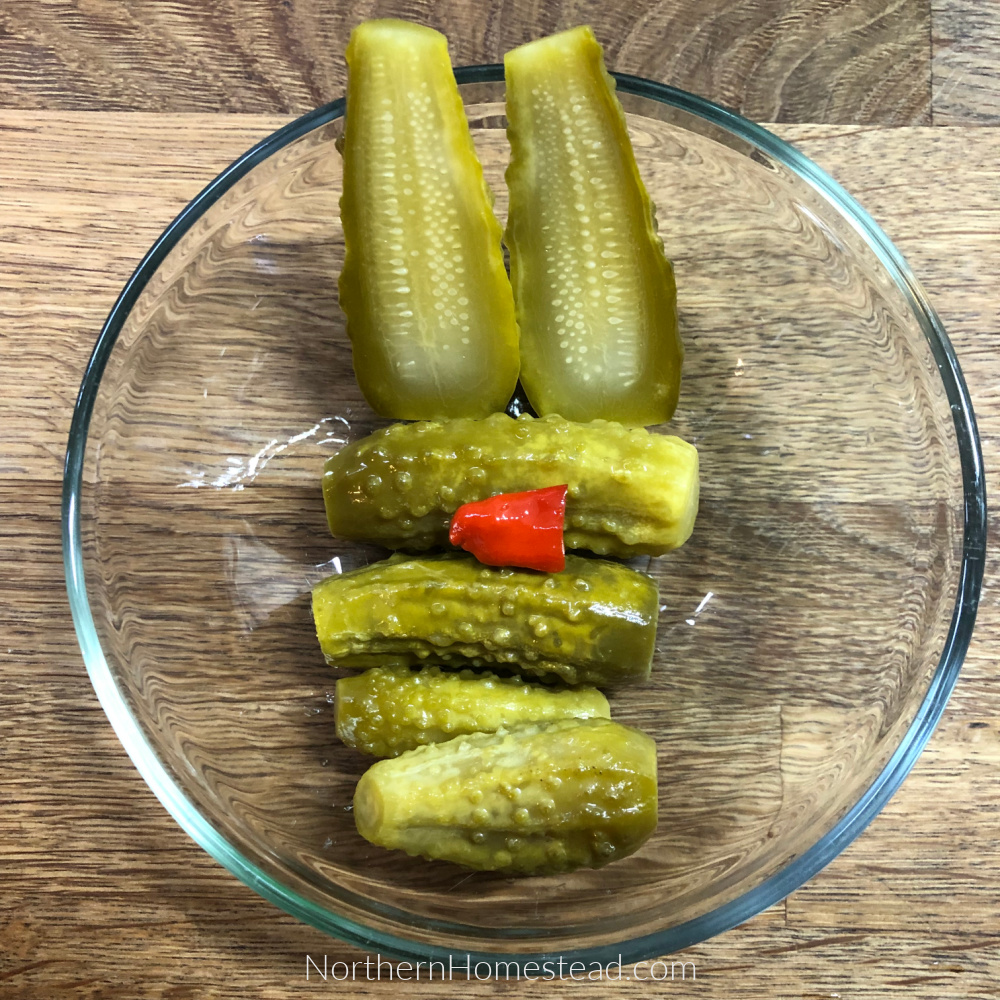 We opened a jar in late December. They were crunchy and absolutely delicious.
Boiling the brine had stopped the fermentation process making them more like half-sour pickles. But the pickles themselves were still full of that tasty fermented goodness that we so like.
I share the recipe as-is for a 3-liter (about 3 quarts) glass jar. I think you can easily divide it into 3 separate 1-liter jars. However, fermentation seems to do better in bigger portions. If you have access to bigger jars, use them. By the way, if you know someone who owns or works in a restaurant, they often are happy to share those big glass jars with you. 
As always, this is a traditional recipe, use it at your own risk. 

Fermented pickles for winter
Author:
Anna @ Northern Homestead
Ingredients
For a 3-liter jar:
about 1.5 kg of cucumbers
3 heaped tablespoons of salt
1 stem from a horseradish leaf
2 dill umbrellas
2 currant leaves
2 cherry leaves
sprig of tarragon
hot pepper to taste
5 garlic cloves
Filtered water to fill the jar
Instructions
Wash the cucumbers and soak them in cold water for up to 12 hours
Rinse again and cut off the ends
Layer all the ingredients into a glass jar leaving a 1-2 inch headspace
Optional (dissolve the salt in a bit of water beforehand)
Top the jar with filtered water so everything is covered
Lay the lid on top, so nothing can get into the jar
Put aside on a baking sheet or plate for three days at room temperature
Sieve the brine into a pot and bring it to a boil
Boil for 1-2 minutes and pour back over the fermented pickles
The pickles should be covered, if there is not enough brine, top with boiling water
Close the lid and store it in a cool place
We invite you to subscribe to Northern Homestead and follow us on Instagram, Facebook, or Pinterest for more yummy recipes.
More Recipes You Might Enjoy: