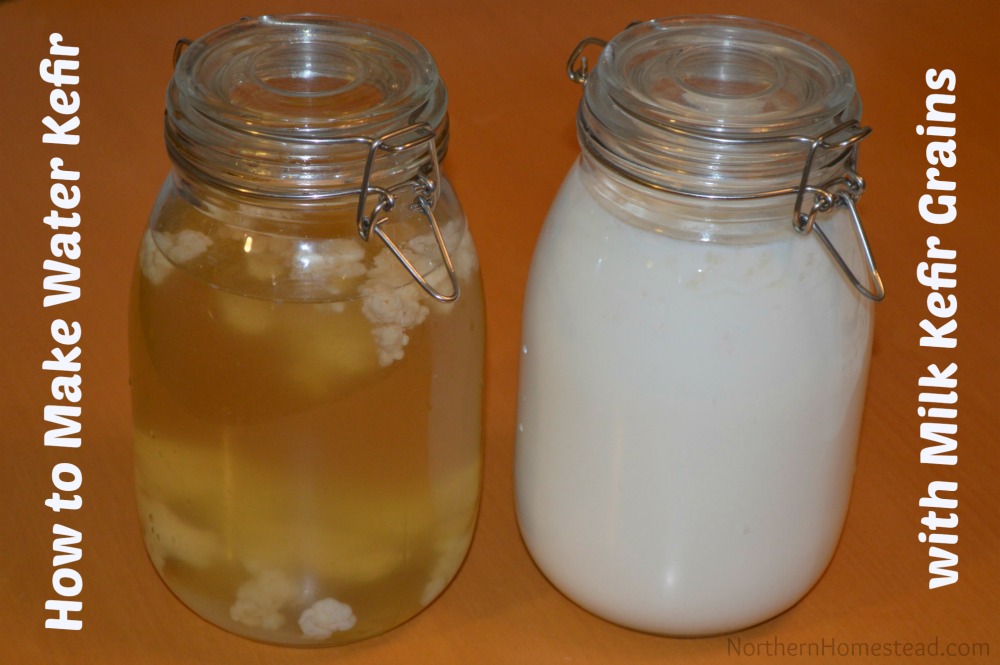 We just love Water kefir: yummy, healthy, and fairly easy to make. For years I used water kefir grains for making Water Kefir. I did not know how to make water kefir with milk kefir grains. Well, why is to know that important? It's not if all you want is water kefir, go ahead and get some, make it, and enjoy it. But I also make milk kefir on a regular basis for my quark cheese making. Milk kefir grains grow much faster than water kefir grains and soon there are a lot more grains than we can use. To deal with all the milk kefir grains can be overwhelming, in fact that's a reason why in the past I regularly gave up on making milk kefir. Then I learned that you can make water kefir with milk kefir grains, and here is how: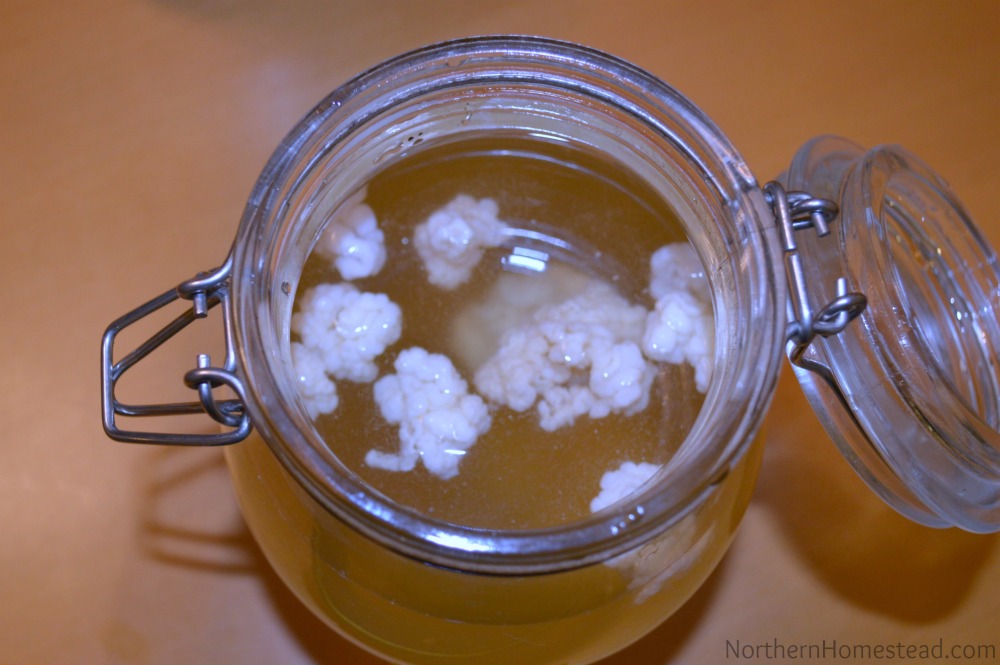 If conditions are good, milk kefir grains can double in just a week. Divide them and rinse thoroughly. I just use regular tap water. Once clean, add them to a clean jar with double amount of sugar. We usually have 1/3 cup grains and add 1/3 cup white sugar and 1/3 cup brown sugar. You can use whatever sugar you want. We like the taste and colour with half white half brown.  Add 6-7 cups of water, stir, and let it ferment for about 3 days til you like the taste of it. The grains can be used up to 3 times. They will not grow in sugar water. After that, we just trow them away since we already got new ones from the milk kefir. But they can be added back to milk and they will start growing again.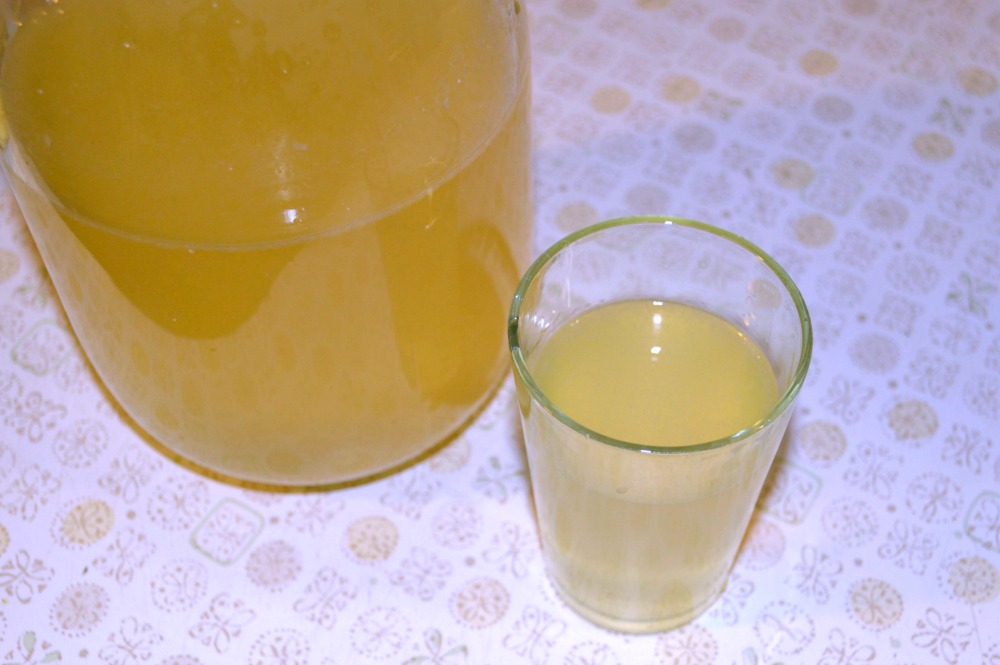 Water kefir made this way can also have a second fermentation with some fruit, ginger, or lemon, just like regular water kefir. The taste is similar to the real water kefir, however I find it smells more pleasant. So for us it is a win win.
If you need kefir starters or generally more info on kefir, Cultures for Health has everything you would want :).
Do you like kefir? Milk or water or both?
We invite you to subscribe to NorthernHomestead and follow us on Facebook or Pinterest for the latest updates.


More Recipes You Might Enjoy: