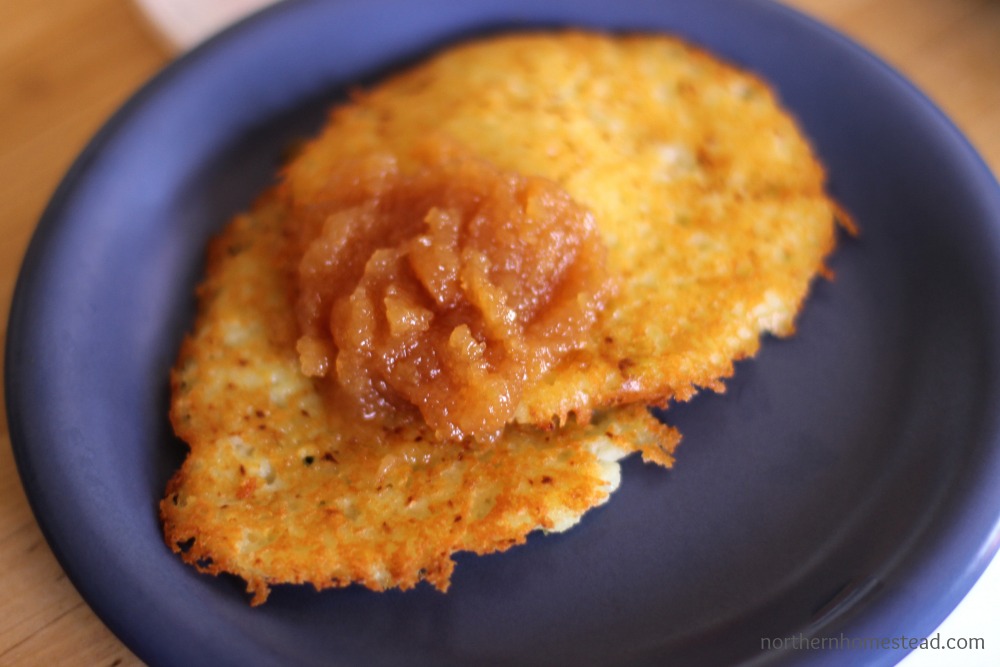 German Kartoffelpuffer (Potato Pancakes) are a real treat. They are so yummy that you would think that making them is a culinary science. Guess what, it is not. I like it simple, so simple that anyone could make them. My version involves a food processor. If you do not have one, you can still make them by using a grater.
The Food possessor does the job in seconds. We have used our Brown Food Processor for 25 years and counting. An appliance I would not want to miss, it's a real must have in the kitchen.
Recipe ingredients:
2 good size potatoes
1/4 – 1/2 onions, preferably red
1 egg
1 tablespoon flour (Ground Garbanzo Bean Flour works well for a gluten free version)
A pinch of salt
Pepper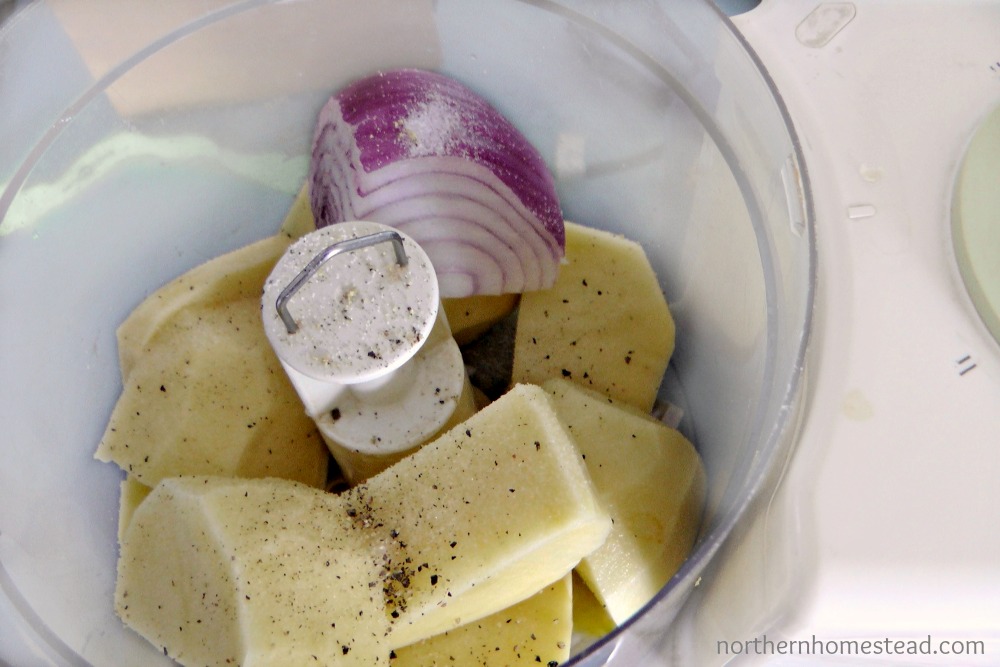 Recipe instruction:
Peel potatoes and onions
Put everything in to a food processor and chop until it's fine. I like it to be a puree, if you like small pieces just stop earlier. You can strain the batter.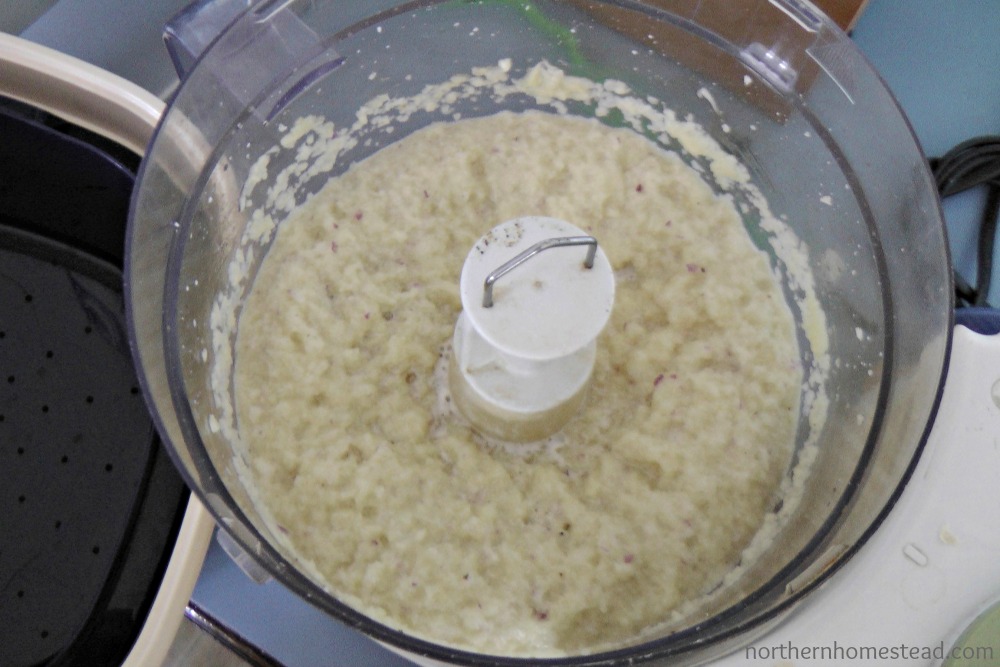 Fry immediately!
Grease the pan with oil (I like to use coconut oil)
Make 3-4 little pancakes per pan, cook over medium heat until golden brown on each side.
Serve with apple sauce or apple jam.
Enjoy!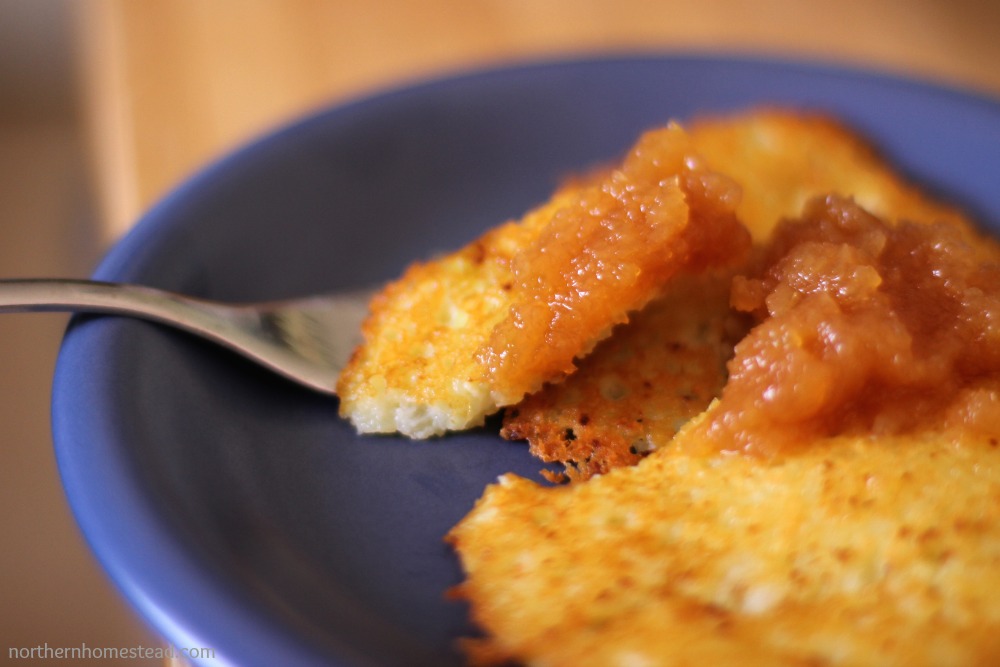 We invite you to subscribe to
NorthernHomestead
and follow us on
Facebook
or
Pinterest
for more great recipes.
More Recipes You Might Enjoy: