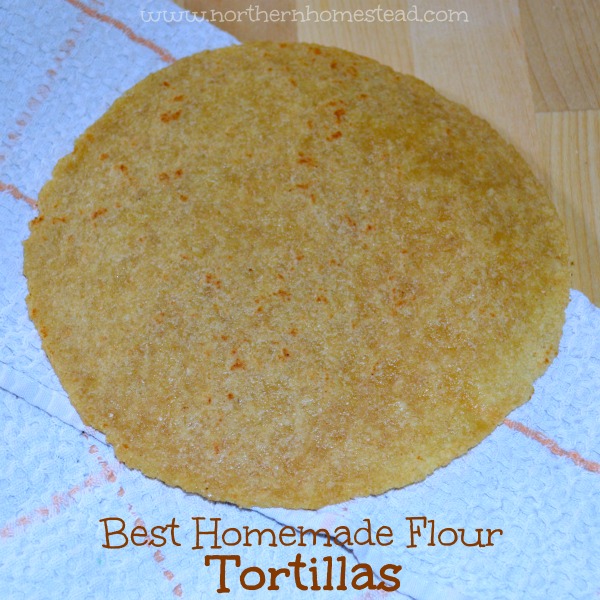 Tortillas are a favorite in our house. We enjoy them in so many ways: traditionally with meat, salsa, and salad; vegetarian, with cheese, salad greens and salsa; or just with cheese; or even with some apple butter as a sweet treat. Yum yum!
We love them homemade, not just because they are more healthy (and they are), but more so because they are so irresistibly delicious. You will never buy Tortillas again.
I like to make 20+ at a time, and freeze the leftovers. Yes, homemade tortillas freeze very well. To reheat I often put some cheese between two frozen tortillas and put them in the oven for 5-10 minutes, till the cheese melts.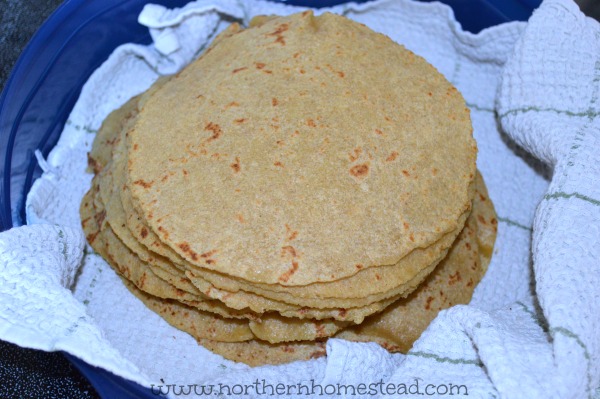 These homemade tortillas can be made with any whole grain, but I find they taste the best with whole grain Kamut. Kamut is a brand name for an ancient Khorasan wheat. It is nutrient dense and highly digestible. In fact, some people who cannot tolerate wheat are able to enjoy Khorasan wheat. It has more protein than wheat, and delivers a healthy complement of complex carbohydrates, and a high mineral content. It contains selenium, zinc, magnesium, vitamin E, thiamin, riboflavin, phosphorus, magnesium, zinc, and copper.
Now if this all sounds to scientific for you, all you need to know is that it tastes great. More nutrients simply means more taste. You can buy Kamut at many places or order online from Breadtopia.
If you are into making homemade Tortillas more often, it is so worth it to get yourself a Tortilla press. We love our Victoria Cast Iron Tortilla Press.
Tortilla presses do not only work with corn tortillas, they also work great for Kamut flour tortillas. It makes the job so much easier and saves time, too.
I like to put the dough into a cut open plastic bag, so the tortilla does not stick to the press. It will stick to the plastic too, but is relatively easy to remove it from it.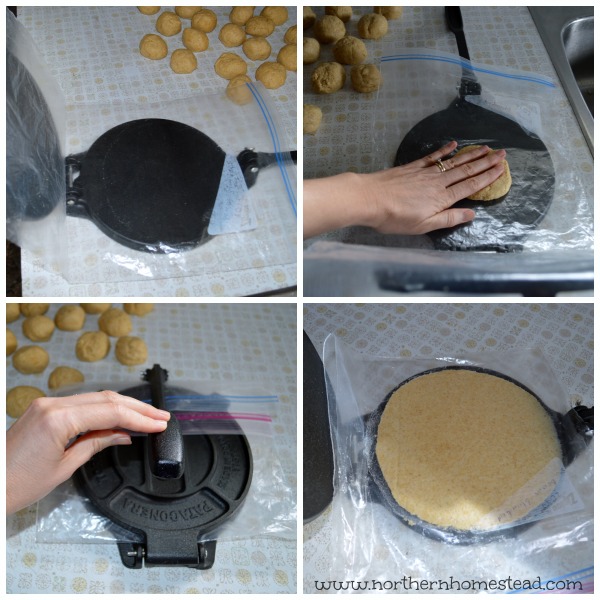 If I work alone,
I press and put the first tortilla into the hot pan,
press the second tortilla,
turn the first tortilla in the pan,
remove the second tortilla from the plastic,
now with one hand remove the first tortilla from the pan, and
place the second tortilla into the pan.
Are you dizzy yet? Now repeat this 20+ times ;).
To make tortillas alone is doable, but it sure is nicer, more relaxed, and fun, to do it with two people. Now you know what you can do for your next date night ;).

Homemade tortillas are especially yummy for enchiladas. In fact, I often do not care for enchiladas so much because there is so much tortilla in it. Not so with my homemade tortillas. It is just right and so good. Fill them with some chicken, or turkey meat. Use spicy peppers to your liking and lots of cheese. Top with cream and bake to golden brown. Let me know how you like your enchiladas?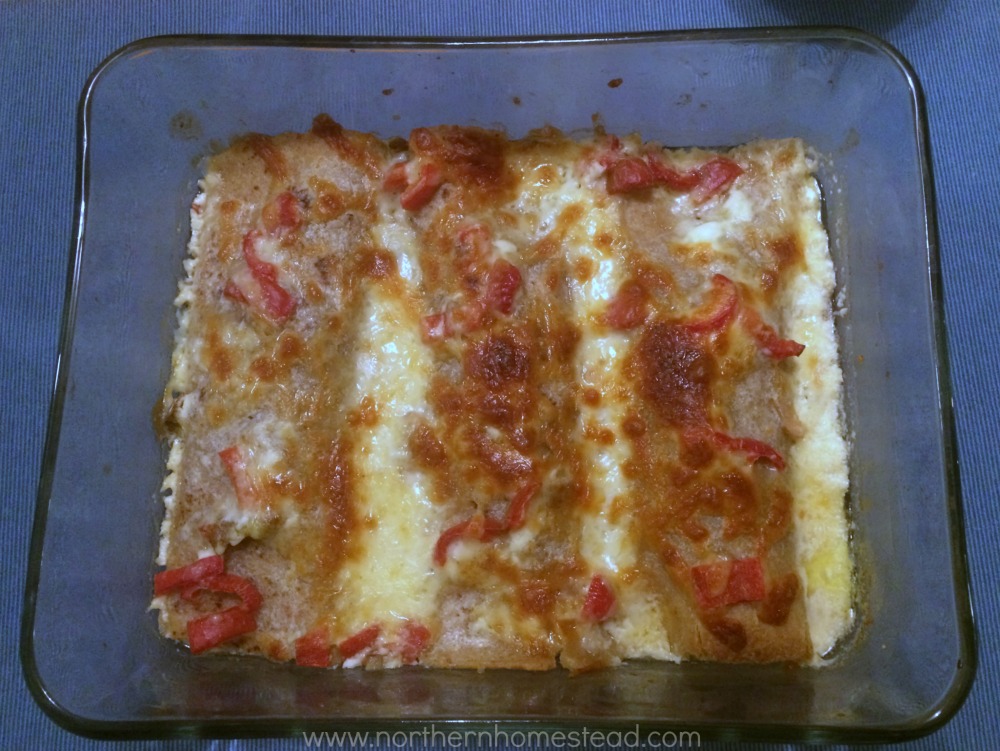 We invite you to subscribe to Northern Homestead and follow us on Facebook or Pinterest for more yummy recipes.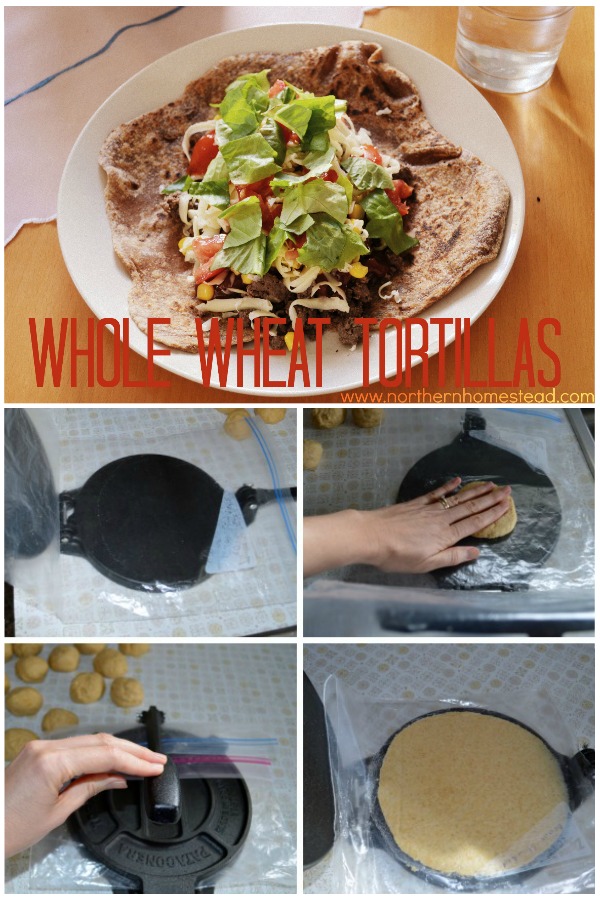 More Recipes You Might Enjoy: