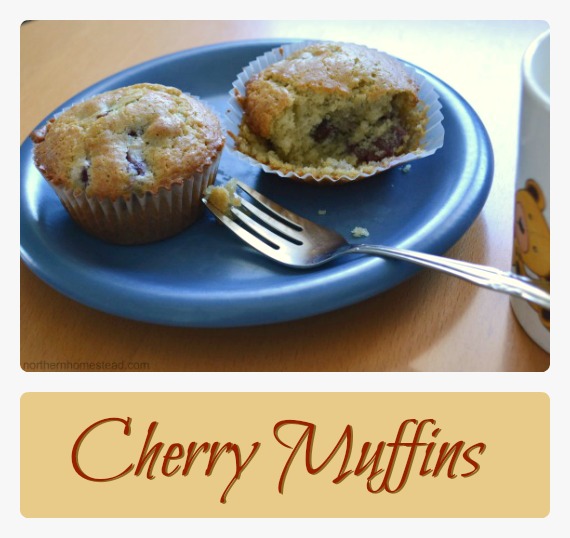 Cherries are one of our daughter's favorite foods. Every year on her birthday I make cherry pierogies, homemade of course. Cherry muffins are not as fancy as perogies, but yummy nevertheless.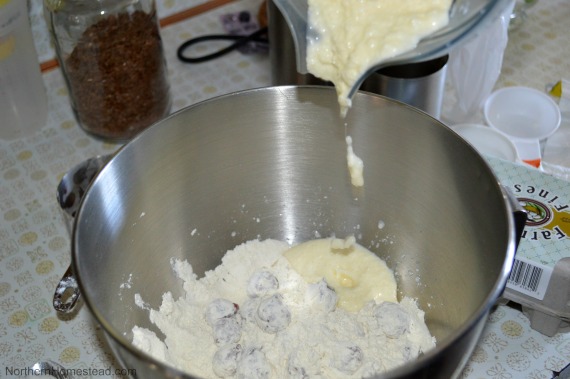 One day she was down with a cold and craving some muffins – cherry muffins. We looked for a good recipe but did not really find what we wanted. So I made up a recipe based on one we loved. It was a hit! We used the organic unbleached all-purpose flour. However, as always I would recommend whole freshly ground spelt.
To fill the muffin pan I love to use a Scoop Spoon
– it makes the task so easy and has no batter mess.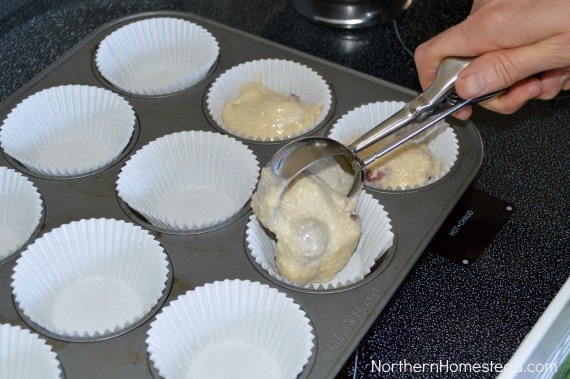 Muffins sure taste best right from the oven, and they went fast :).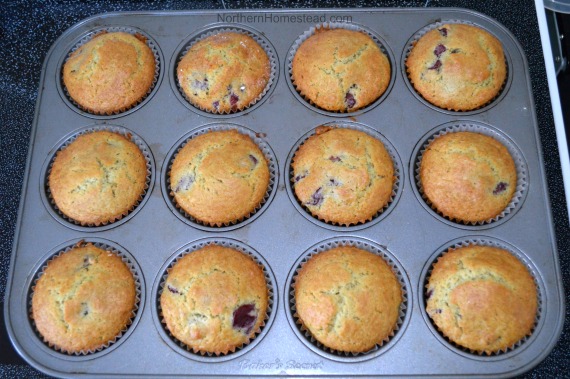 Cherry Muffins
Author:
Anna @ Northern Homestead
Ingredients
1½ cup flour (We used organic unbleached wheat, freshly ground spelt is very yummy too)
1 teaspoon baking powder
½ teaspoon baking soda
½ teaspoon salt (less if butter is salted)
½ cup sugar (preferably organic)
1 cup cherries (we used drained cherries from a jar)
¾ cup milk
1 egg
⅓ cup butter
Instructions
In a medium bowl, mix all the dry ingredients together, add the cherries
If you have a high-speed blender, simply blend all wet ingredients for a minute or two. If you do not have a blender, In a separate bowl, whisk the egg, milk, and melted butter until well blended.
Stir the egg and milk mixture into the dry mixture.
Line with paper liners 12 muffin cups.
Fill muffin cups about ⅔ full.
Bake cherry muffins at 375° for 20 -25 minutes.
If you like this post don't forget to subscribe to Northern Homestead and follow us on Facebook or Pinterest for the latest updates.
More Recipes You Might Enjoy: