We switched to a plant-based diet a few years ago and have never looked back. Eating plants tastes good, feels good, and is good all around.
We are sometimes asked if it was hard for us to change to a plant-based diet. Our answer is 'no' for two reasons: For one, we are both people who do not mind trying something new, and for two, there are great cookbooks to start a plant-based diet.
The list of plant-based cookbooks is getting longer daily as the plant-based eating style becomes more popular. There is a cookbook for every taste and style out there. Find yours and start cooking!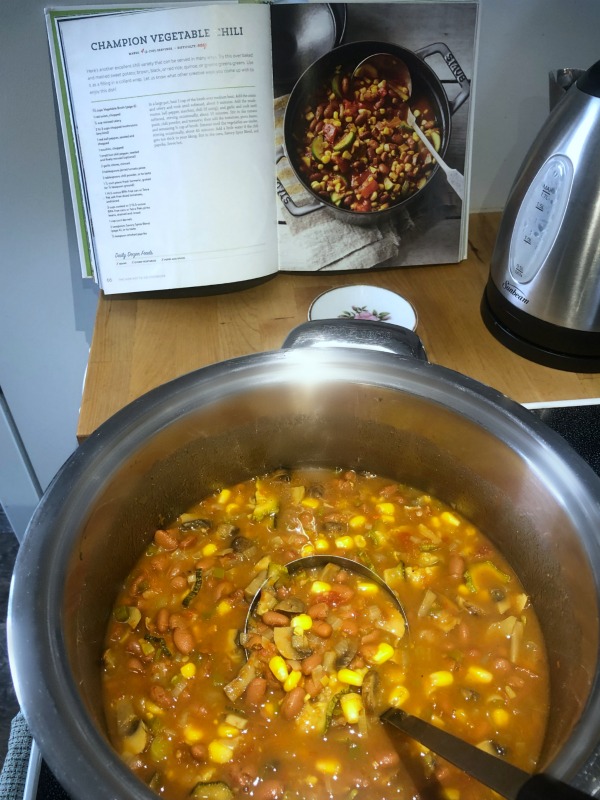 Personally, we own only a few cookbooks true to my minimalistic and simple way of life. Maybe I'm not even qualified to talk about cookbooks since cookbooks play a very insignificant role in my life. But then again, because of this, my list will be very short, and you can see that the plant-based diet is actually quite simple. The message here is:
There are good cookbooks that help us, but we do not need a library of cookbooks to be a good cook.
After switching to a plant-based way of eating, it took me about 6 months to go from following a recipe in a cookbook or online to freestyle cooking, the way I always liked to cook; read more about it here.
The Vegan Family Cookbook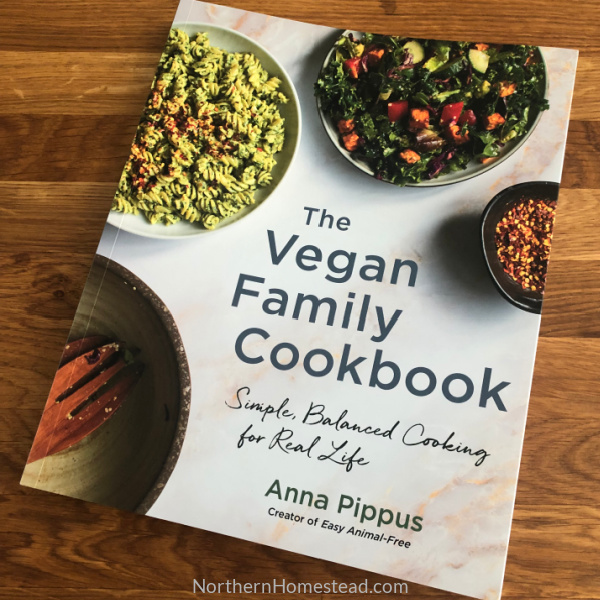 The vegan family cookbook is a new addition to the list of cookbooks added just recently (October 2021). However, I'm adding it as the first item on my list. If you are new to plant food or general to making your own food, that cookbook is for you.
While not all of the plant-based cookbooks are vegan, this one is. Anna is an animal advocacy lawyer, and the book is a result of her effort to help families eat plants.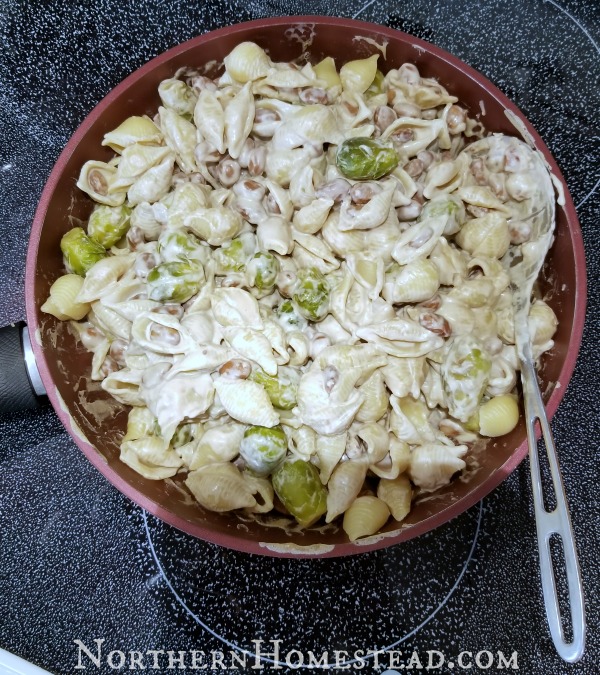 You have heard me talking about Anna while finding plant-based cream sources and sharing the no-plan meal plan. In this cookbook, she shares all of it and more.
If you want to get dinner on the table simpler, this cookbook is for you.
Eat to Live Quick and Easy Cookbook
The Eat to Live Quick and Easy Cookbook by Dr. Joel Fuhrman was our first cookbook on our journey to a whole-food diet. This cookbook is not vegan, not even vegetarian. But the percentage of plants to other products is revolutionary.
If a vegan diet is not an option for you, but you would like to eat more plants this cookbook is for you.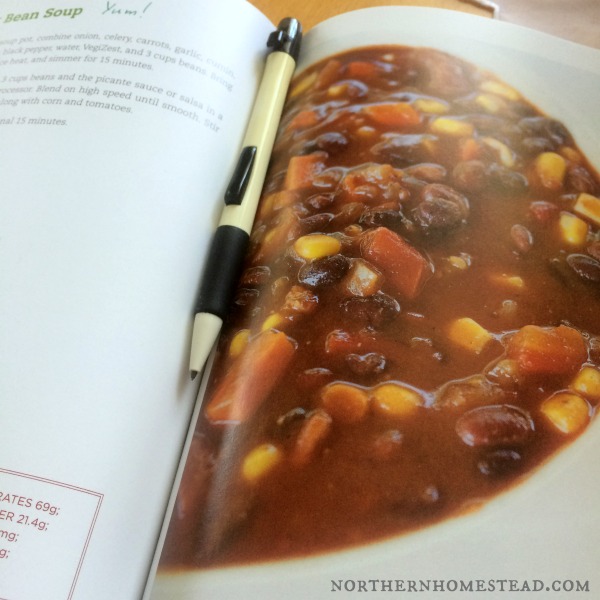 I love that this book has real food pictures. What I have made so far often looks just like the picture. Most recipes in this book are really easy, and it gives me a ton of ideas for freestyle cooking.
My favorite recipe in this cookbook, amongst many, is the Roasted Cauliflower with Chickpeas, Tomatoes, and Spinach. When I first looked at this recipe, I could not imagine the taste of this combination. It was a real culinary surprise and an eye-opener to the yummy taste of plant-based dishes.
No matter your diet and cooking style, I think this is a must-have cookbook.
If you prefer a more advanced cooking style, the Eat to Live Cookbook also by Dr. Fuhrman, might be for you. We like it simple, so we do not own this cookbook. However, it has great reviews and would help you to make an extraordinary, healthy dinner.
By the way, all Dr. Fuhrman's Books include recipes. The Super Immunity book includes my favorite lentil soup recipe 'Lisa's lovely lentil soup', so lovely good!
The How Not to Die Cookbook
The How Not to Die Cookbook by Dr. Michael Greger was our second whole food plant-based cookbook and our first all-vegan cookbook.
My favorite part of this book is part one: Simple Preparations. Did you know that you can blend and freeze lemons in spoon portions so they are all ready to go into the recipe? This and more tips and tricks are in this book. Making wholesome food takes time; any tip that would make it simpler is welcomed.
My favorite hummus recipe is also in this book, along with many not-so-conventional ideas on how to use it overall though I use this book more as a catalog of ideas, not a recipe book true to my freestyle way of cooking.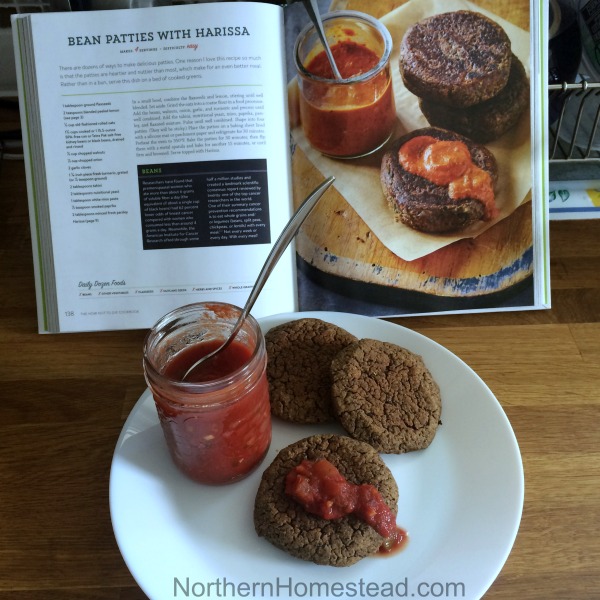 Because this book includes only Dr. Greger's proven ingredients and for the first part of preparations, it still is a good cookbook to have.
Dr. Greger's checklist is also a great tool to make every recipe you like more wholesome. Just add things that are on this list and remove those that are not.
The Whole-Food Plant-Based Cooking Show
'The 1 Week Meal Plan & Shopping Guide' from the whole food plant-based cooking show was the very first e-book I purchased even to get an idea of where to start. Jill follows the nutritarian style of eating taught by Dr. Fuhrman and has a wealth of good, family-proven recipes. They recently came out with a new cookbook that might be a great resource for transitioning a family to this lifestyle.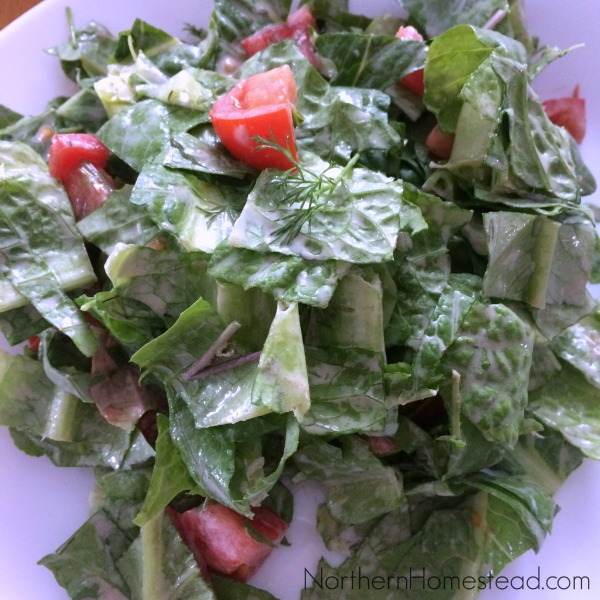 The Ranch dressing is one that I make regularly and is our go-to salad dressing. Even if you don't get the book, Jill's website and videos help anyone starting out.
The Creative Kitchen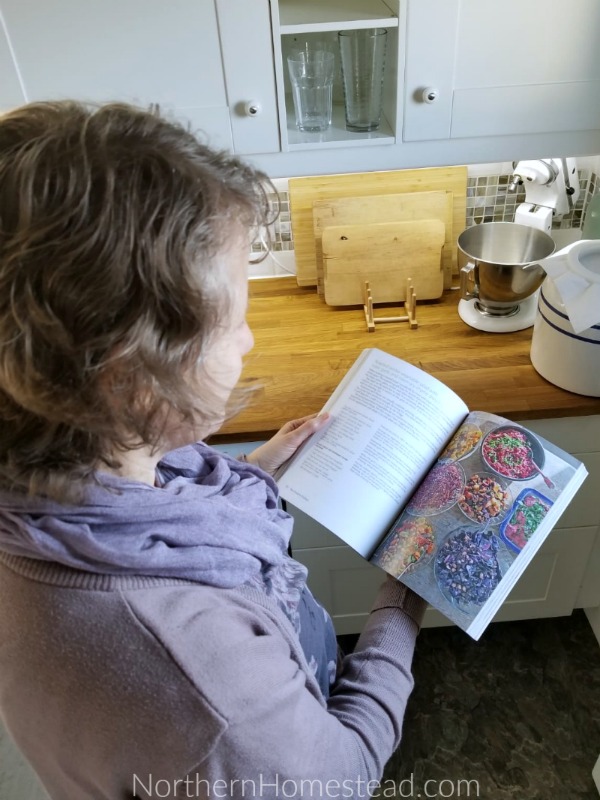 The Creative Kitchen by Stephanie Hafferty is not just a cookbook; it includes seasonal plant-based recipes for meals, drinks, gardening, and self-care.
I love the seasonal approach to making meals and that Stephanie Hafferty is not just a cook but also a gardener. Her recipes come from the garden into the kitchen.
My favorite recipe in this cookbook is Summer Vegetable Curry With Spicy Basil. True to being a seasonal cookbook, she also includes a winter variation for this recipe.
Do you have a recommendation for a whole-food, plant-based cookbook? Please share in a comment below.
We invite you to subscribe to Northern Homestead and follow us on Instagram, Facebook, or Pinterest for the latest updates.
More articles you might enjoy