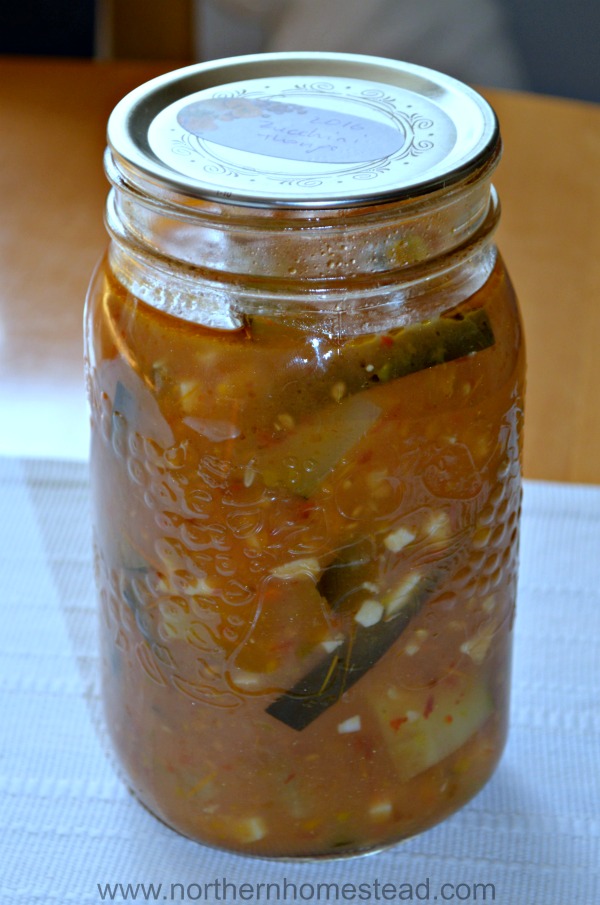 You know how it goes: There are always more zucchini in the garden than we can eat. This year I wanted to find another way to preserve them. Usually I store some in the cold room, zucchini do store well for a few months, and I also freeze some chopped up zucchini to use in recipes like meatballs. But zucchini can do so much more, and there are plenty to work with. Also lots of other vegetables are ripening fast and need to be preserved.
I came across this Russian recipe using all homegrown vegetables that sounded really good. The original name is "Тещин язык" meaning the tongue of his mother in law. I know eh, what a name!  Let's make it.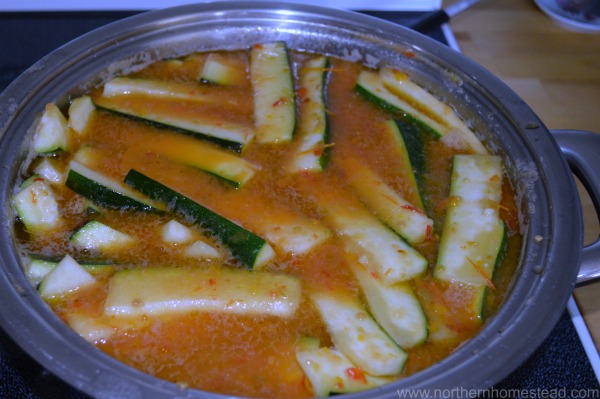 The Zucchini I used for this recipe are the Dark Star Squash Zucchini. It is a great variety for a cool climate because it is more frost tolerant than other zucchini. The fruit also has a long shelf life and a great, creamy taste. It also is a beautiful plant with magnificent flowers and dark green skinned fruits. Plant it in your flower garden and enjoy!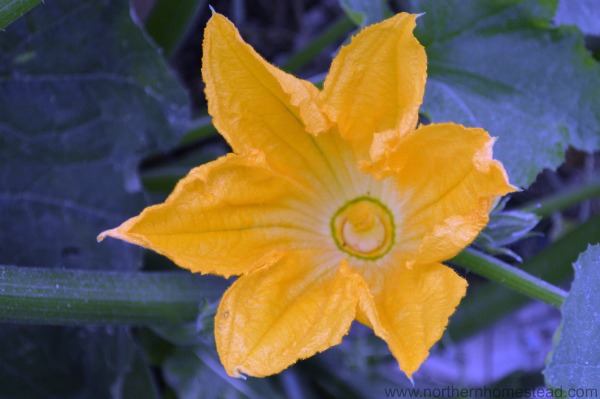 I cut the zucchini into about 1/5 x 3 inch long slices. It is better to scoop the seeds out because they do get soft. I did not peel my garden fresh zucchini, you can if you want to.
The tomatoes and peppers are simply blended in the Vitamix on low, it does the job better than a food processor. Many of my tomatoes were yellow (Native Sun), very mild tomato. I used pickling vinegar to add more acidity.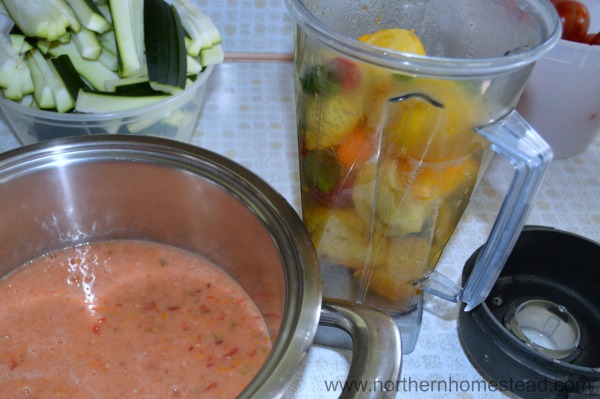 It's super yummy!

Note: This is a traditional recipe with homegrown, sun ripened ingredients, use and enjoy at your own risk. The original recipe is asking for 70 ml 9% vinegar, I adjusted it to 1 cup 5%. It is up to you how much you use just make sure it is not less than the original recipe. You can find the original recipe:
here
.
We invite you to subscribe to Northern Homestead and follow us on Facebook or Pinterest for more great recipes.
More Recipes You Might Enjoy: