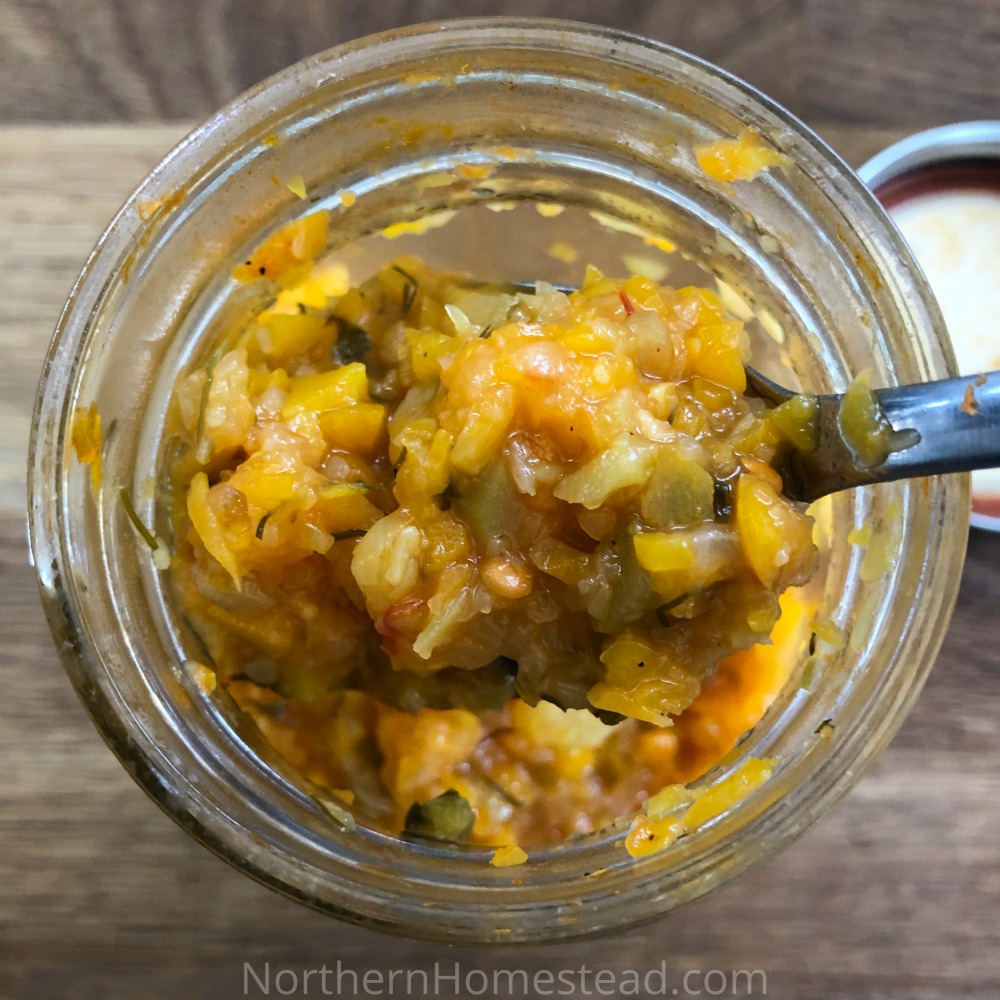 Finally, I'm sharing with you the Canned Zucchini Spread (Ikra) recipe that I mentioned in the dozen ways to preserve zucchini post. I was not sure what to call it, spread, relish or condiment? Zucchini Ikra is delicious on bread or on top of a baked potato. It can also be enjoyed as a side dish or condiment. So we just simply call it Ikra.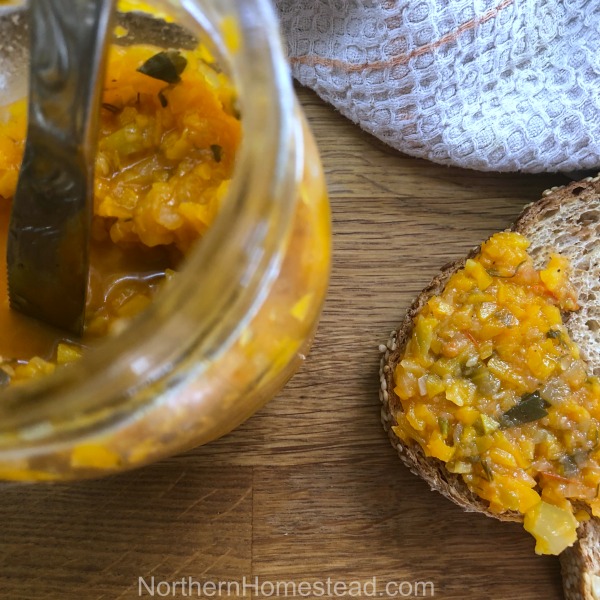 Zucchini spread aka Kabachkovaya Ikra is a very traditional Slavic food. Ikra is Russian and means caviar, and the recipe goes for poor man's caviar. There are many variations of it out there. I wrote this recipe many years ago into a garden journal. I do not know any more where it comes from, but we have enjoyed it ever since.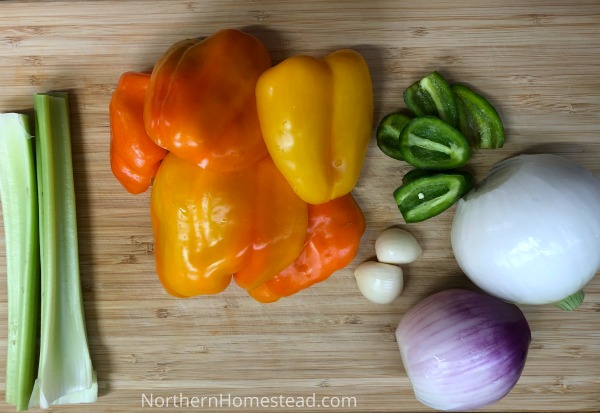 Like most traditional recipes Zucchini spread Ikra is made out of fresh vegetables from the garden. The recipes can vary from region to region depending on what is available. The amount also can very. I'm sure the grandmothers back in the day cooked what they had, even if they did not have the exact measurements.
Still, I have tried to convert the recipe from gram to cups as accurate as I knew. If you want it exact, use a kitchen scale.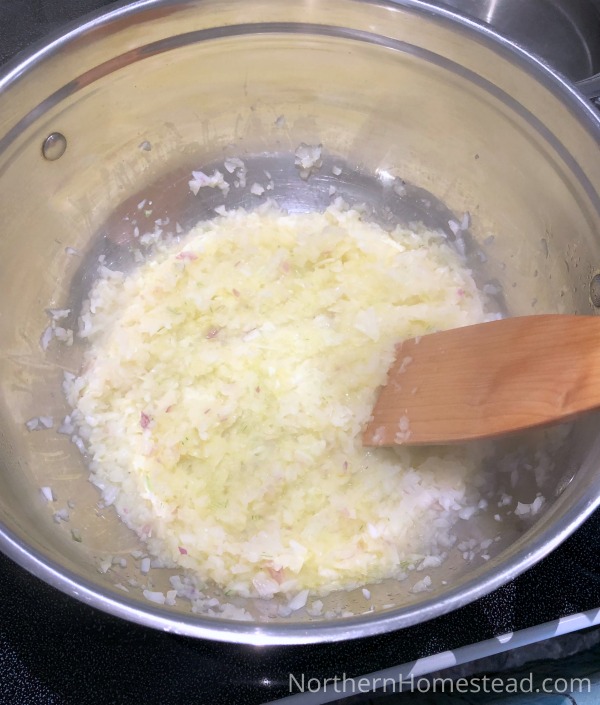 The vegetables in Ikra are usually fried in oil one by one. I do not do that. I just saute the onions in about a tablespoon of oil, and after that I add carrots, garlic, celery, and zucchini one after another.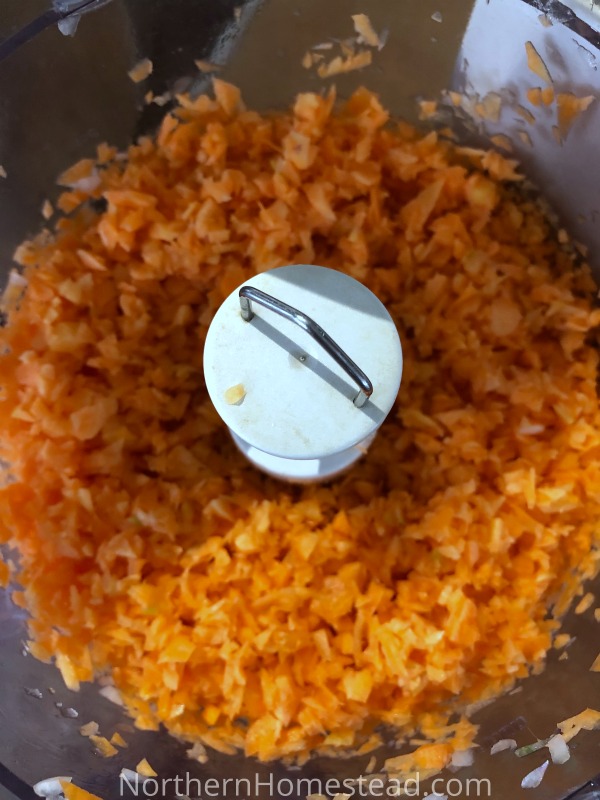 I use a food processor to chop the veggies. Our Brown Food Processor was a wedding gift 28 years ago. Still going strong, and chopping everything nicely.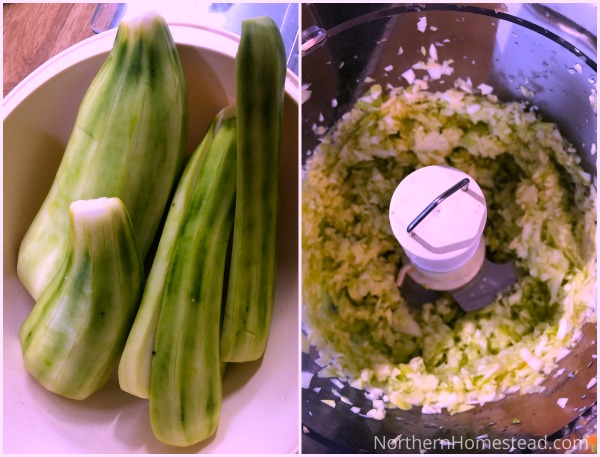 Zucchini is the vegetable the Zucchini Ikra (Kabachkovaya Ikra) got its name from. It's not that there is more zucchini in it than anything else, it's just because there is also eggplant ikra and real caviar ikra out there. Zucchini can also be diced if you prefer. As you see in the picture, I just use the food processor for it too.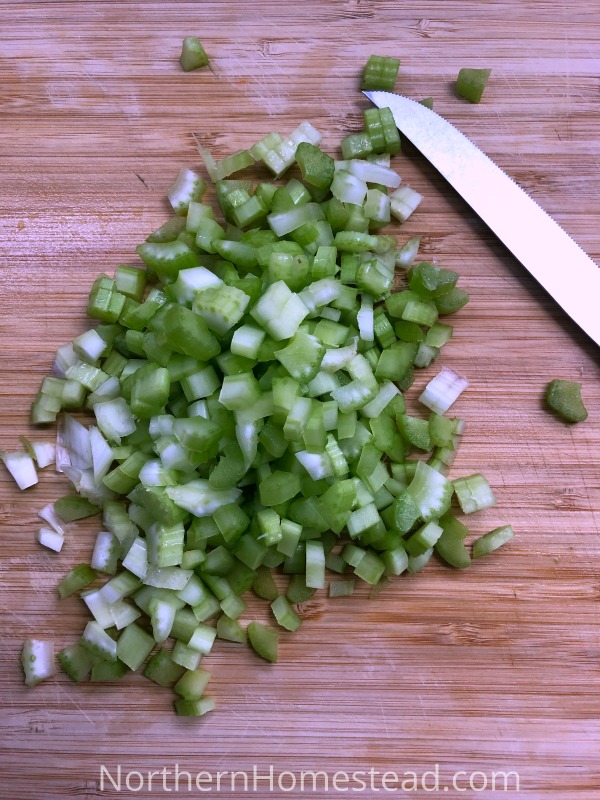 Celery is not a usual ingredient in Slavic food. And I have seen many Ikra recipes without it. So if celery is not your favorite, leave it out. I like it though, and it is good for you. It's the only vegetable in this recipe that I dice by hand.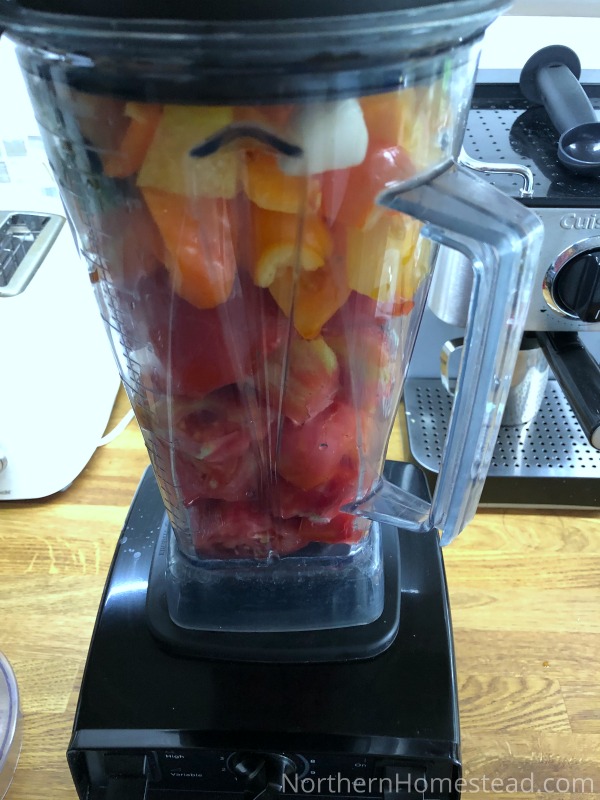 A Vitamix blender is a great tool for canning. Starting with tomatoes I chop the peppers, garlic, and jalapeno peppers all in one go in the Vitamix blender. It only takes seconds and everything is done on a low-speed setting. Do not use a high speed, it will turn into puree.
I use homegrown meaty tomatoes and usually do not remove the skin nor the seeds. However, if your tomatoes have a thick skin and lots of seeds I would recommend doing it. Blanch tomatoes in boiling water, rinse in cold water and remove the skin. Cut coarsely and strain the tomatoes.
Make sure to weigh out the tomatoes after they have been peeled and strained so your recipe still has the needed amount of tomatoes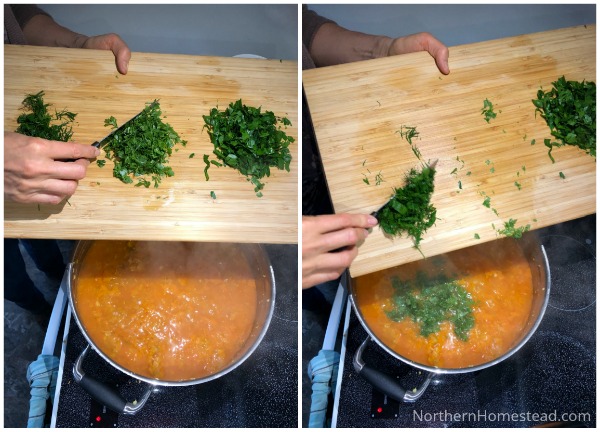 Last but not least we add herbs. Dill, cilantro, and parsley are all great herbs. My recipe does not say how much to use of each. I use about a handful of each.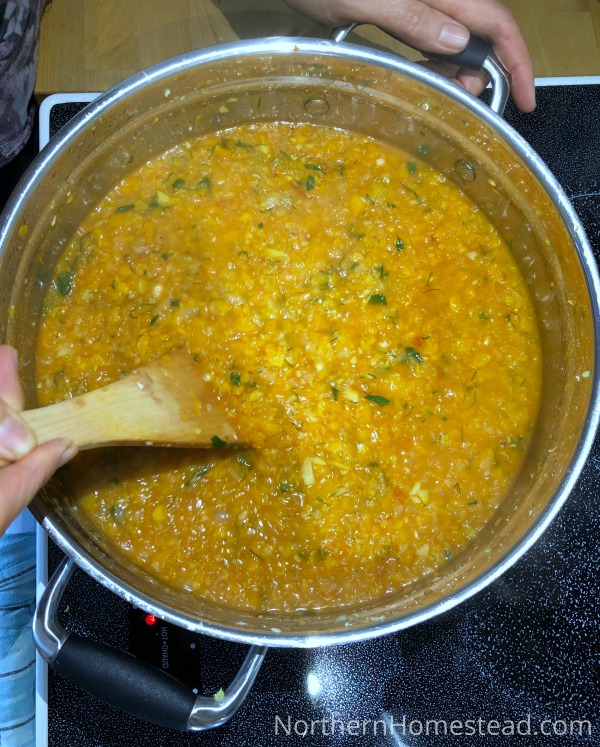 Ikra tastes best when cooked thoroughly. Since I pressure can it (see below), it does not have to be cooked that long. The pressure canning will take care of that.
Canning Zucchini Spread
Zucchini Spread (Ikra) can be made fresh and enjoyed, but it also is a great recipe to preserve for the winter.
I have canned it without a pressure canner many times and people all over the world do it too. I never felt comfortable sharing it with you though, till I found out it can easily be pressure caned and it turns out even better.
So now I would recommend the Canned Zucchini Spread (Ikra) recipe to everyone.
If you are used to traditional canning methods and you think it is safe without pressure canning, do so at your own risk.

Canned Zucchini Spread (Ikra) Recipe
Author:
Anna @ Northern Homestead
Ingredients
500 g (5 cups loosely filled) chopped onions
1000 g (8⅓ cup) chopped carrots
1000 g (6⅔ cup) chopped zucchini
2 celery sticks chopped
300 g (2½ cup) chopped bell peppers
2 chopped jalapeno peppers
900 g (5 cups loosely filled) chopped tomatoes
2 big garlic cloves
Cilantro, Parsley, Dill
3 tablespoon salt (I used 1)
1 teaspoon black pepper
1 cup apple cider vinegar (I substitute with white vinegar)
Oil to fry optional
Instructions
In a big saucepan saute (water saute or use a tablespoon of oil) the onions, carrots, garlic, celery and zucchini adding one after another.
Add peppers, tomatoes and vinegar, simmer for 10 minutes. Cook up to an hour if you choose not to use a pressure canner.
Add herbs and spices and cook for a few more minutes.
Fill jars, wipe rims, apply lids, and screw on bands.
Process at 11 pounds pressure, pints for 20 minutes, and quarts 25 minutes. Adjust for processing above 2,000 feet altitude.
We invite you to subscribe to
Northern Homestead
and follow us on
Instagram
, 
Facebook
or
Pinterest
for more great recipes.
More Recipes You Might Enjoy: