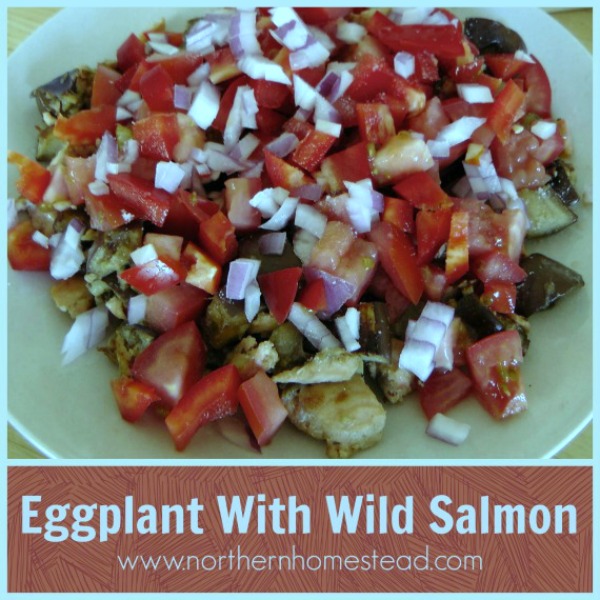 A healthy and delicious, quick, fresh dinner: eggplant with wild salmon recipe. The combination of cooked and fresh in this recipe is delicious!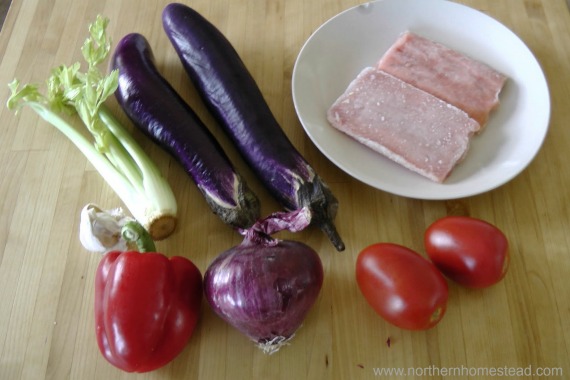 We love to eat whole-food plant-based. The taste of fish is the one thing that I do miss. Thankfully there are great substitutes, and this recipe can be made vegan.
To make the recipe plant-based, but still keep the fishy taste, you will need form tofu and 2 sheets of seaweed. Rip the seaweed apart and mix with the tofu. Tofu has the great ability to take on any taste you add to it. In this case, it will really ad a fishy flavor to the dish.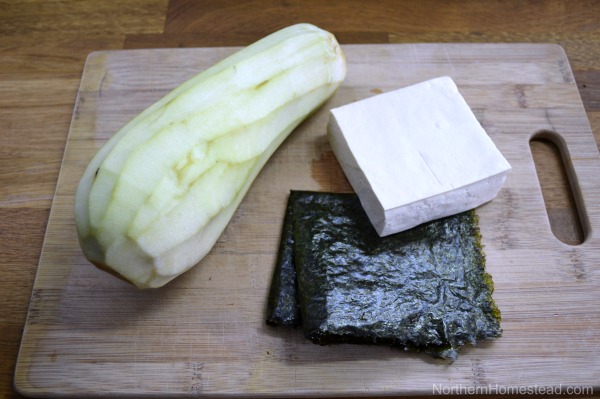 This recipe is partially cooked and partially served raw. This gives this recipe a very fresh taste. It's a main dish salad.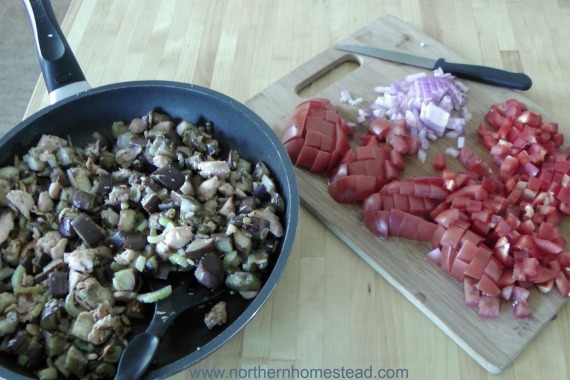 If you use fish or tofu with seaweed, it is a very simple and delicious meal.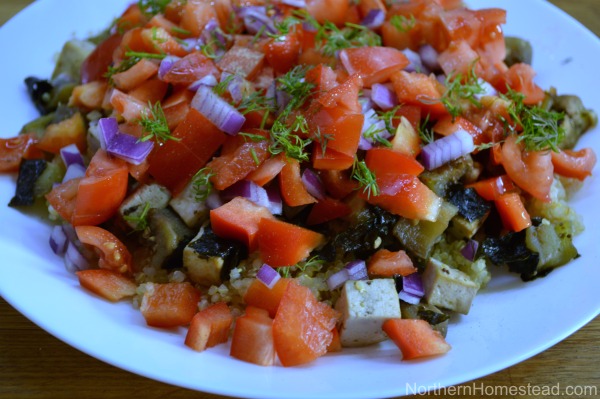 Enjoy!
Eggplant with wild salmon
Author:
Anna @ Northern Homestead
Ingredients
2 Eggplant, diced
2 celery stick, sliced
1 clove of garlic, diced
2 wild salmon filet or firm tofu with 2 sheets of seaweed, diced
1 tablespoon olive oil or water
salt to taste
2 roman tomato, diced
1 pepper, diced
2 Tablespoon red onion, diced or sliced to your liking
Herbal salt to taste
Instructions
Fry the first 5 ingredients in till done. Season with salt.
Serve the cooked eggplant with wild salmon or tofu in a plate, top with diced tomatoes followed by pepper and onions. Sprinkle with herbs and or Herbal Salt.
We invite you to subscribe to Northern Homestead and follow us on Instagram,  Facebook or Pinterest for more yummy recipes.
More Recipes You Might Enjoy: