A healthy and delicious, quick, fresh summertime dinner: eggplant with wild salmon recipe. The combination of cooked and fresh in this recipe is delicious! Garden-Fresh Recipes are great and adjustable to almost any ingredients. Here it is eggplant with wild salmon, served with pepper, tomatoes and red onion.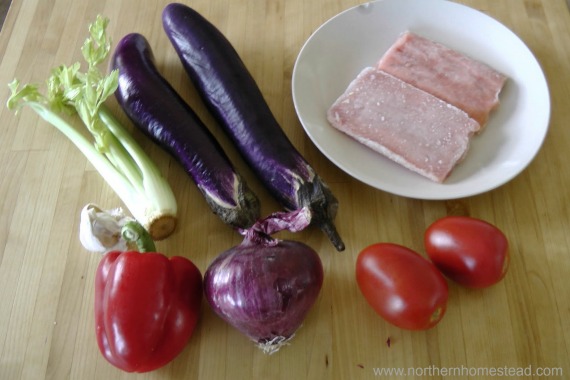 But you can also use zucchini instead of eggplant and chicken instead of wild salmon filet. Fry what can't be eaten raw until it's done.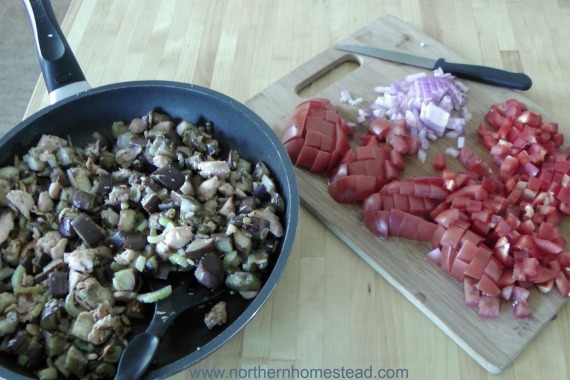 Wash and dice the raw vegetables: tomato, pepper, red onion. Fresh herbs are also great for this garden fresh recipe. Serve in a plate the cooked ingredients first, then the diced tomatoes followed by pepper and onions. Sprinkle with Herbal Salt.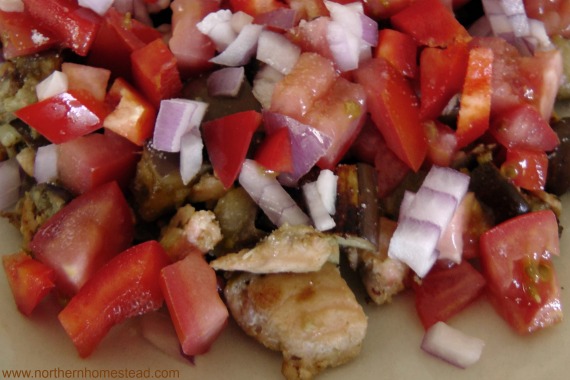 Enjoy!
We invite you to subscribe to NorthernHomestead and follow us on Facebook or Pinterest for more yummy recipes.
More Recipes You Might Enjoy: