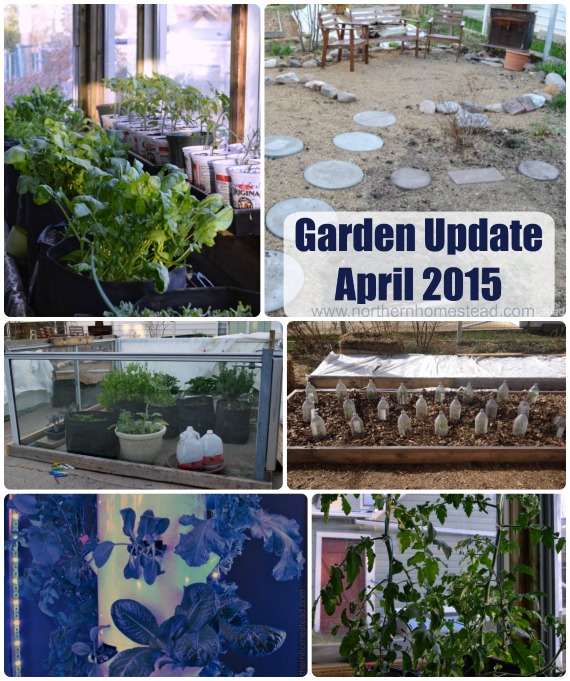 It is our 8th spring in Canada and by far the earliest. There are flowers that bloom and trees that are green. We are spending many hours working in the garden. The soil is warm and the weather forecast good. Maybe global warming (if it is true!) is not so bad after all ;).
Garden Design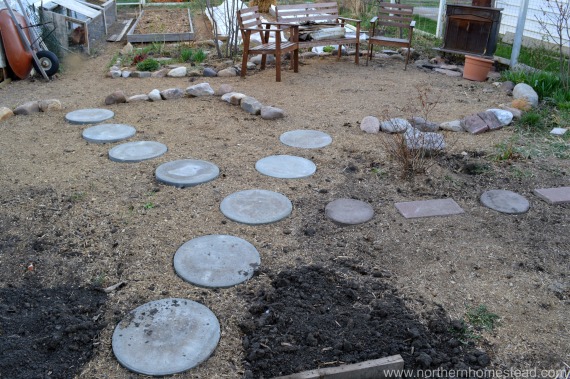 We are working on the garden design. After having lived a whole year here we can see better what we like and what we would like to change. We moved the sitting area from the back door (see palette deck) into the garden. Inspiration for this design was the illustration from the How to Create an Eco Garden
book by John Walker. It is a 'work in progress', stay tune!
Perennial garden
Our property has lots and lots of perennials, edible, medicinal and just beautiful ones. We love it and want to make it as efficient as possible. Some of the plants however are still a mystery to us. Some need to find a new spot because we are redesigning the garden. And some we think would do better in a different location. We are busy transplanting. Since spring is so early, we have more time to do so. Very thankful for these extra weeks of great early spring weather.
Annual garden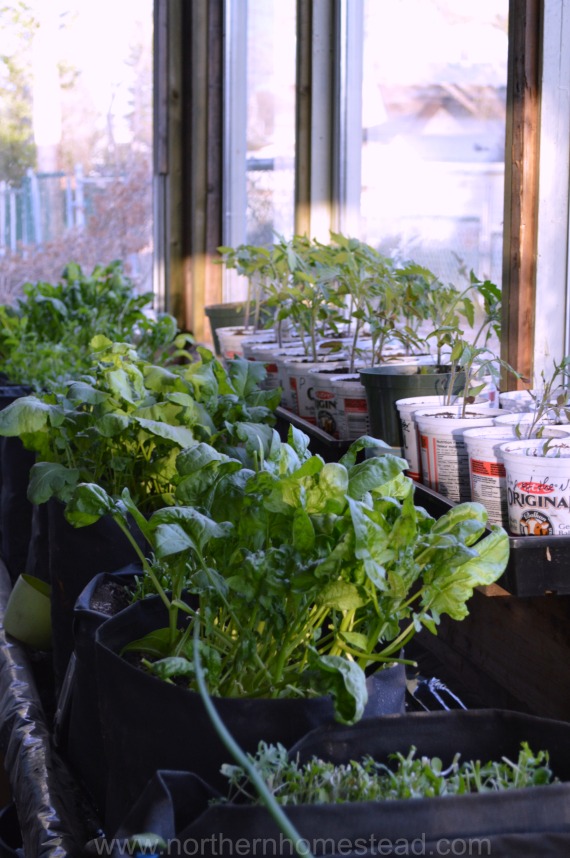 I started lots of tomatoes in soil. They are already in the greenhouse enjoying some sunshine. This year I planted only bush type tomatoes, I want to try to grow more outdoors in the new sunny garden beds.
We also are enjoying the spinach, arugula and micro greens from the greenhouse, partly planted last year, partly early in March. With the warm weather we are having, the spinach and arugula are starting to bolt. I planted some more spinach in the greenhouse and in the garden as well.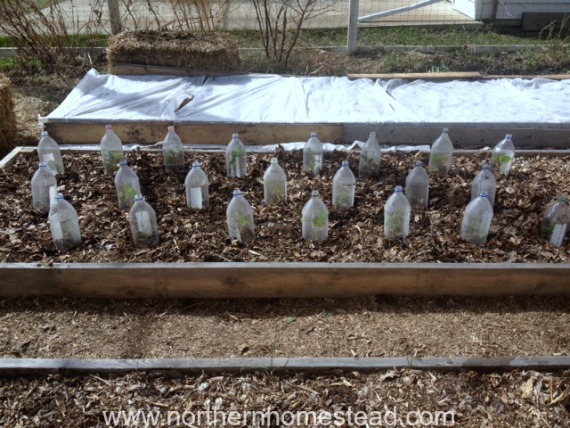 I already transplanted the cabbage and broccoli plants into the garden and planted some seeds. I know, I am early, but I do not follow to the general rule anyways. To cover the seedlings with bottles looked really good, but the wind kept knocking them over, so I replaced it with Plant Protection Blanket
.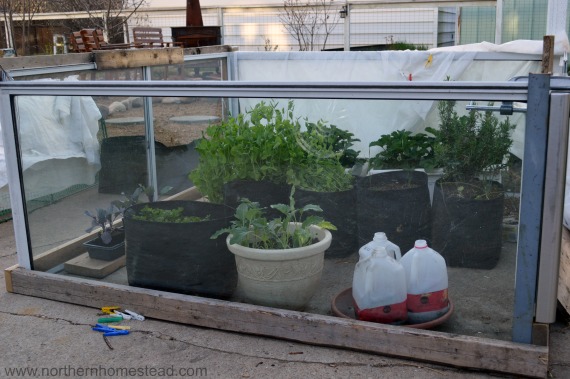 The temporary greenhouse in our driveway is this year a bit bigger. Lots of plants to harden off and keep away from wind. Old windows are very useful in spring.
Hydroponic garden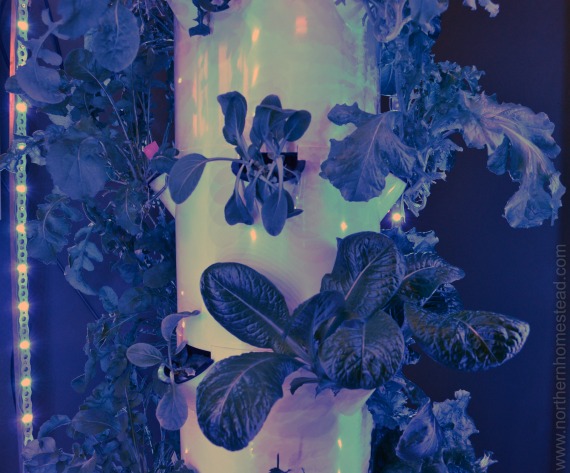 I did not have to buy any salad since the Tower Garden started producing. For now, we grow mainly greens on the Tower Garden, and we love it. The garden is still indoors on blue LED lights. It looks kind of futuristic, doesn't it? 😉 Come summer, we want to move the Tower Garden outside with yummy summer crops. I started lots of summer crops for the hydroponic garden.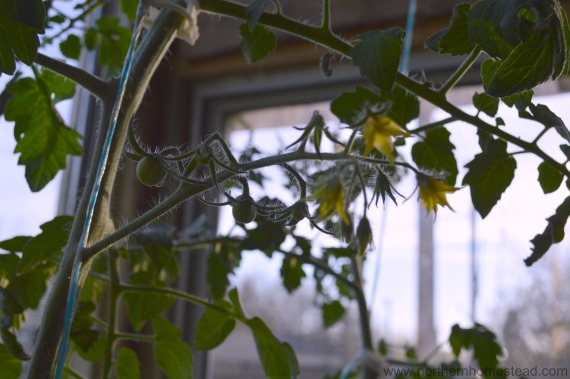 The Kratky method hydroponic tomatoes do very well. Even though they had to endure a life threatening challenge with our still ongoing greenhouse renovation. Look at those little fruits! We are very pleased with the Hydroponic growing so far, and plan to do more in the greenhouse. Since we do not have soil in there anyways, it seems that it will improve our greenhouse production even more. We will keep you posted.
As you see, there is lots growing here. How is your garden doing? Hope spring has come to your area as well.
We invite you to subscribe to Northern Homestead and follow us on Facebook or Pinterest for the latest updates.