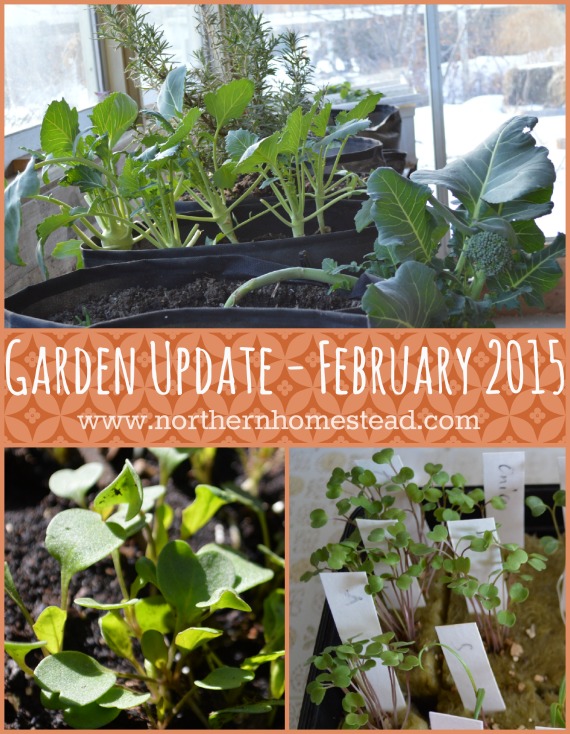 Another month has gone by so quickly. Again, it was a month of learning. Winter and indoor gardening is a whole new world for us and it is so fun to experiment with it and learn from it.
Seeds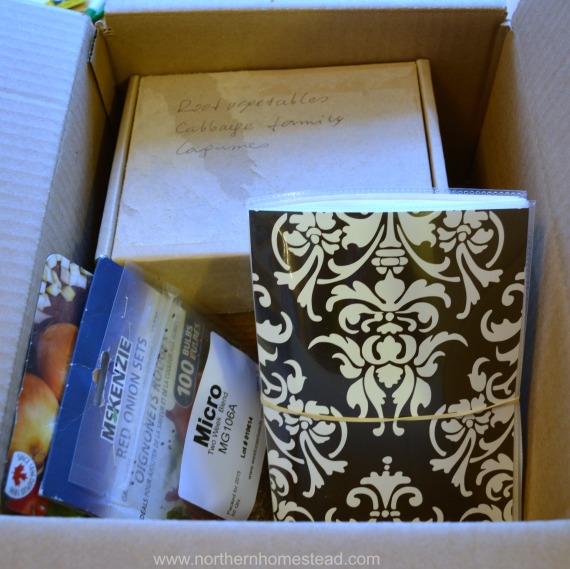 It is still winter in our "neck of the woods" and sometimes, it feels like spring does not come until May or June. Or maybe we just skip spring altogether. However, seeds and seedlings do remind me of spring, as well as the brighter and longer days. I took the time to organize our seeds (we have lots of them). And order some more seeds for the new growing season.
Greenhouse
In our January garden update we showed you a picture comparison of some plants in the greenhouse. In two months there was no growth worth talking about. I wrote: "No, it was not too cold for these plants to grow, it was too dark!" Shortly after I wrote this (in early February) a local commercial greenhouse Shirleys Greenhouses posted a pictures of their freshly harvested cucumbers. Wow! They too do not use any grow lights, so how come cucumbers grow for them? I had to find out, and I got the permission to share it with you. 'Winter Growing Conditions in a Greenhouse' will be posted soon, make sure to come back.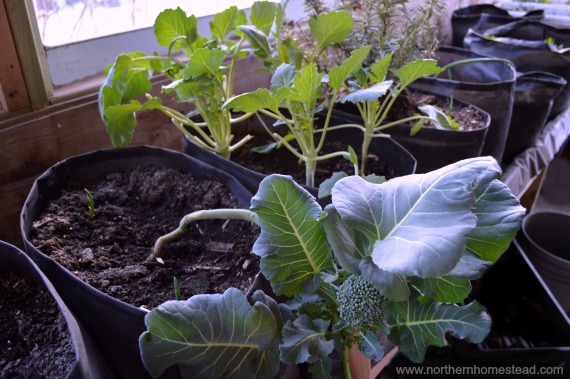 It looks like it is not just the light that needs to be improved in order for us to be able to grow during the winter months. The dark days (October 28 till February 14) were the most challenging, though. As for now, end of February, things are looking up in the greenhouse. 
Aeroponics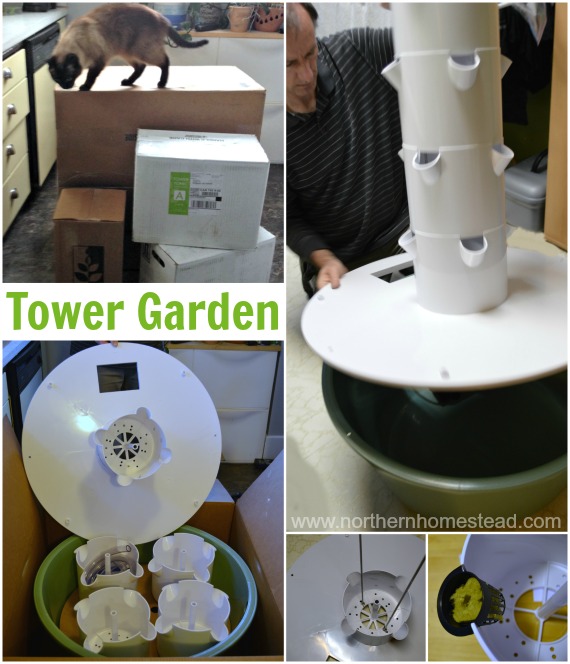 Knowing about the conditions that are needed in order for plants to grow during the winter months made me even more happy that we decided to go for indoor aeroponic growing. The ordered Tower Garden arrived and we set it all up. Our first impression of the easiness and quality of this growing system is very positive.
And Sammy our cat has approved it too ;).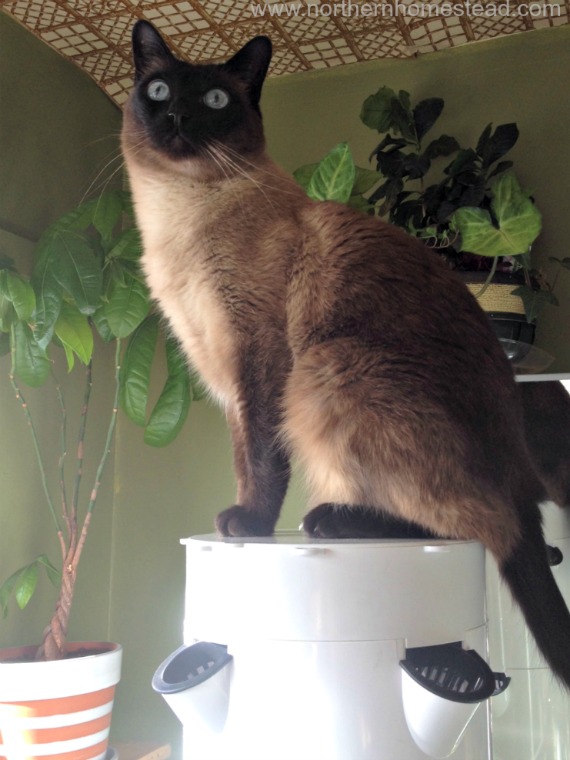 Planting the first seeds in February was a real treat. One can tell that I am excited.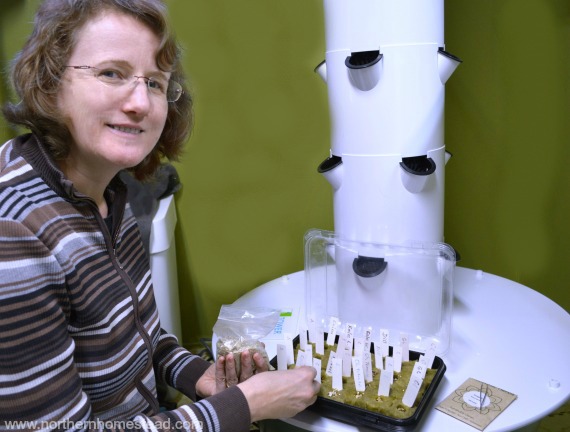 The little seedlings are happily growing and are soon ready to be "planted" – I cant wait!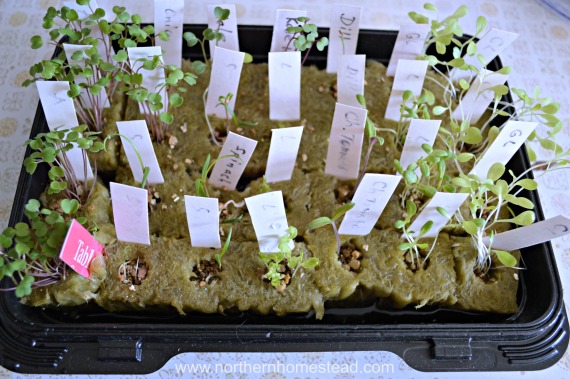 What is growing in your part of the woods? Many of you are starting seeds now and eagerly awaiting spring. We too will start summer seeds soon. See when to start seeds indoor.
We invite you to subscribe to NorthernHomestead and follow us on Facebook or Pinterest for the latest updates.