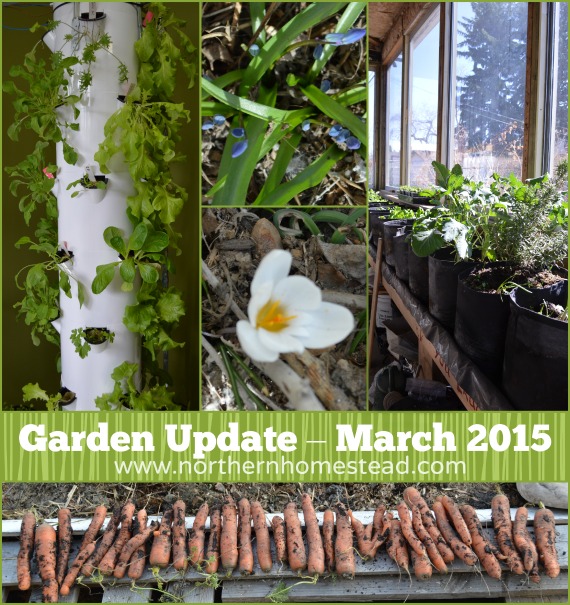 March was a very exciting month garden wise. Partly due to an unusual early and warm spring, but more so because there was so much going on here. Seriously, March has always been very challenging for me, the long winter that seemed to never to come to an end and and spring that seemed so far away. Not this year! I have been planting, growing and harvesting all in this normally dead garden month.
Planting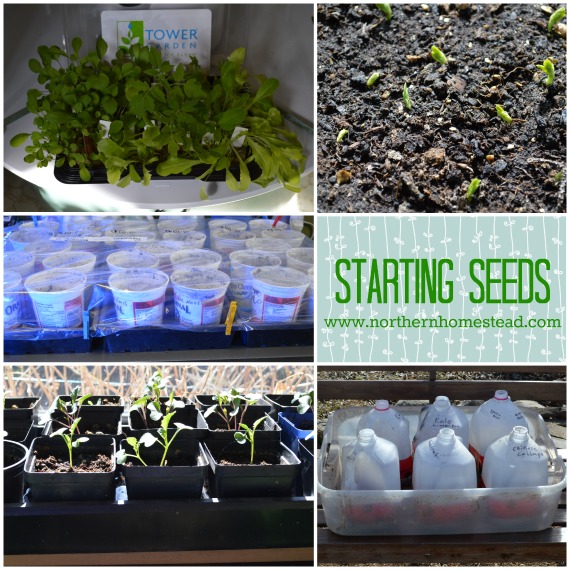 Spring is the time to plant. In March we can start planting seedlings indoors, and in Winter Sowing outdoors. Indoors for me means in the greenhouse (for winter crops) and in the house (for summer crops). See how I start tomatoes from seeds. In the greenhouse we also have grow bags with lots of new plants. This year I also have my aeroponic Tower Garden to start seeds for.
Growing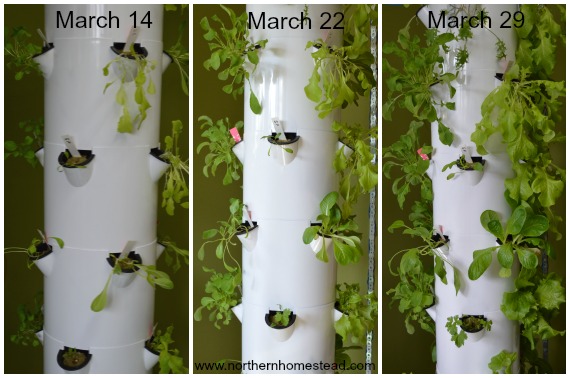 The Tower Garden grows just like promised. Look what has grown in just two weeks since planting the seedlings into the Tower. That is amazing!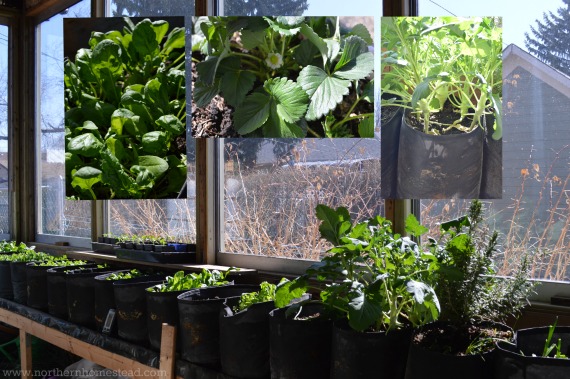 In the greenhouse all the plants that were waiting out the long winter are taking off now. Also new plants that I started in the beginning of March grow really good.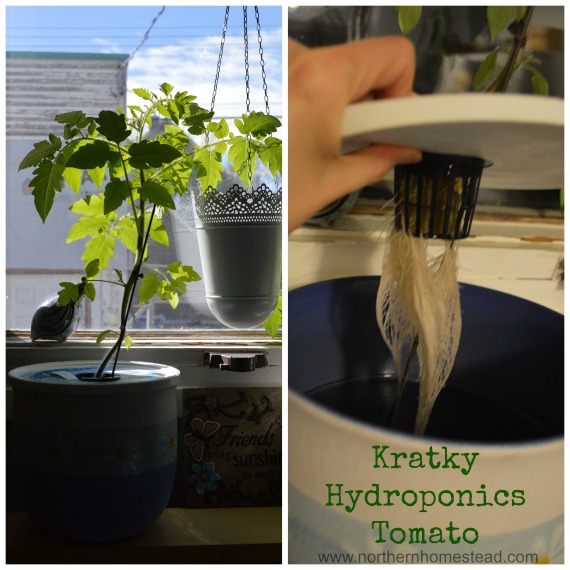 The Kratky hydroponic tomato experiment goes very well also. It is a set and forget system that I am trying out. If it is worth it, I will share a howto later. This plant was a seed on February 12. So it is about 6 weeks old now, and look at this root system. It all looks very promising!
Harvesting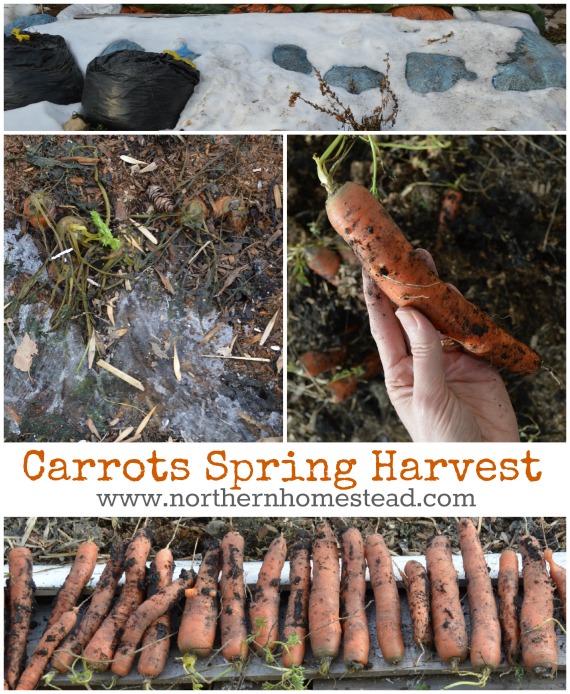 Yes we did harvesting too. We harvested the overwintered carrots which we covered with some straw in the fall. Some of them were harvested in January. We did not like those all that much. It was so cold and the carrots were wet and partly frozen. So we kind of gave up on them. With our early spring I started to clean up the straw that the carrots were covered with. There was ice under the straw, so I just left it open, not even looking much into the carrots. A few days later the now open carrot tops dried and looked at me like – come harvest us! So I did. And boy was I ever surprised! These carrots are crisp and yummy! Yes, you can have a carrots spring harvest in Zone 3!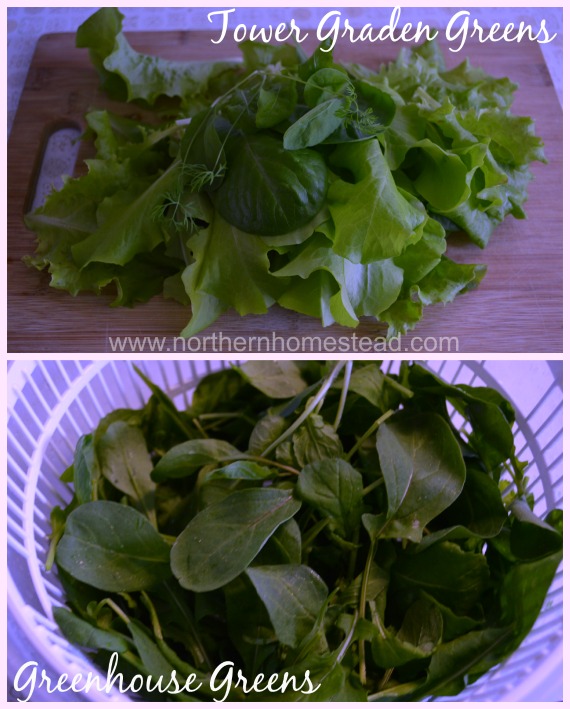 We also harvested greens from the greenhouse and greens form the Tower Garden. It took the greenhouse greens all winter to get to the harvesting stage, but a few short weeks very enough time for a Tower Garden salad. Still, both are delicious and I look forward to many more.
March isn't a long wait for spring any longer, things are crazy here, and we love it. I am so thankful for all we could learn so far about winter gardening even in zone 3, things I never considered possible. God made our world way more amazing than I thought. I am sure there is more to discover.
Happy gardening y'all!