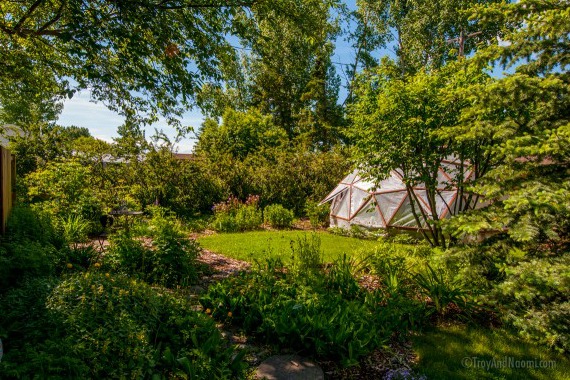 Last Fall, since we were planning on moving and did not know if the new place would have room for an 18 feet GeoDome, we sold our greenhouse. It was a good choice even though it was hard to let the GeoDome greenhouse go.
The new owners are enjoying and using it greatly, just how we wanted it to be. Owning a Geodesic Dome greenhouse is special. It is like moving a portion of your garden south. Here are a few pictures of "our" greenhouse at the new home.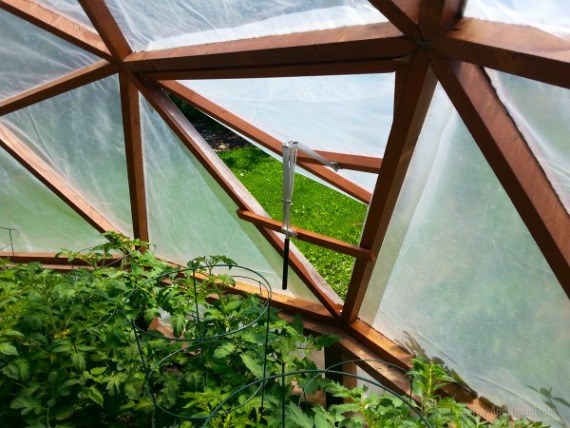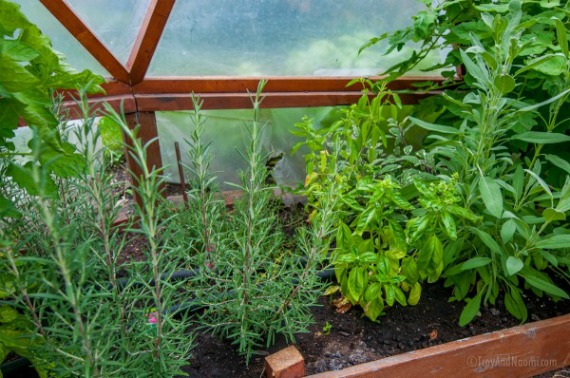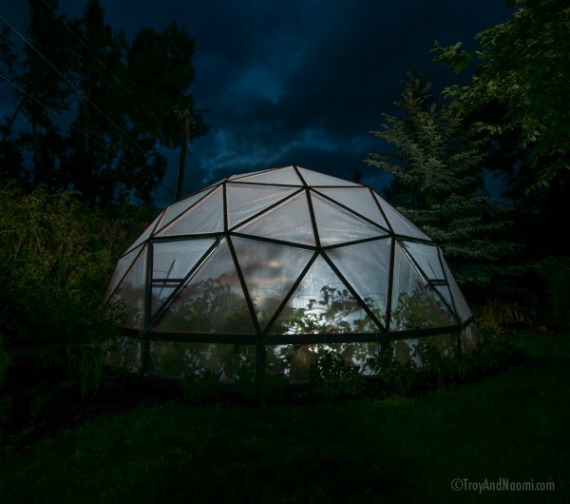 Gorgeous, right? Well, the new owner is not only a great gardener, he also is a professional photographer. You can see more at our-geodesic-dome-greenhouse.
The new owners put some old milk jugs right next to the plants in the spring to pick up heat during the day and are thinking of painting them black next spring, to absorb more heat. They also ran a garden hose from the water pump around the outside of the greenhouse, right next to the plants. The hose was much warmer than the air at night.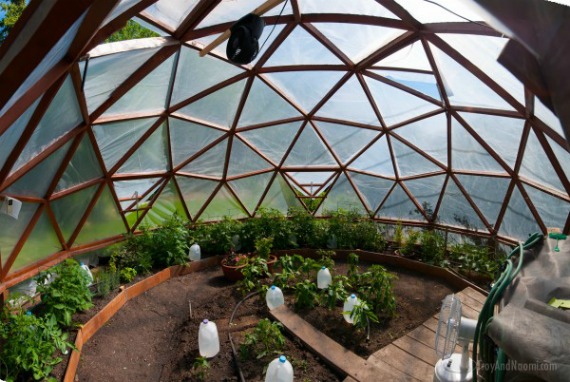 The exhaust fan at the top has made a big difference in cooling during the day. It doesn't come on until around 10 AM and turns off at 6 PM. With the fan, the greenhouse is usually only a couple degrees warmer than outside on a hot day.
They'll have to try and figure out the radiator thing, as the nights are going to get pretty cool.
Here is a time lapse video of the Geodesic Dome Greenhouse construction at the new home. Despite the four seasons seen in it, this was done over the course of an evening and a Saturday in mid-May.
If you want to build a Geodesic Dome too, we share a step by step How to build a GeoDome Greenhouse.
A Geodesic Greenhouse Book: Building and Using a Solar-Heated Geodesic Greenhouse.
Don't forget to subscribe to Northern Homestead and follow us on Facebook or Pinterest for the latest updates.
More about a GeoDome Greenhouse: