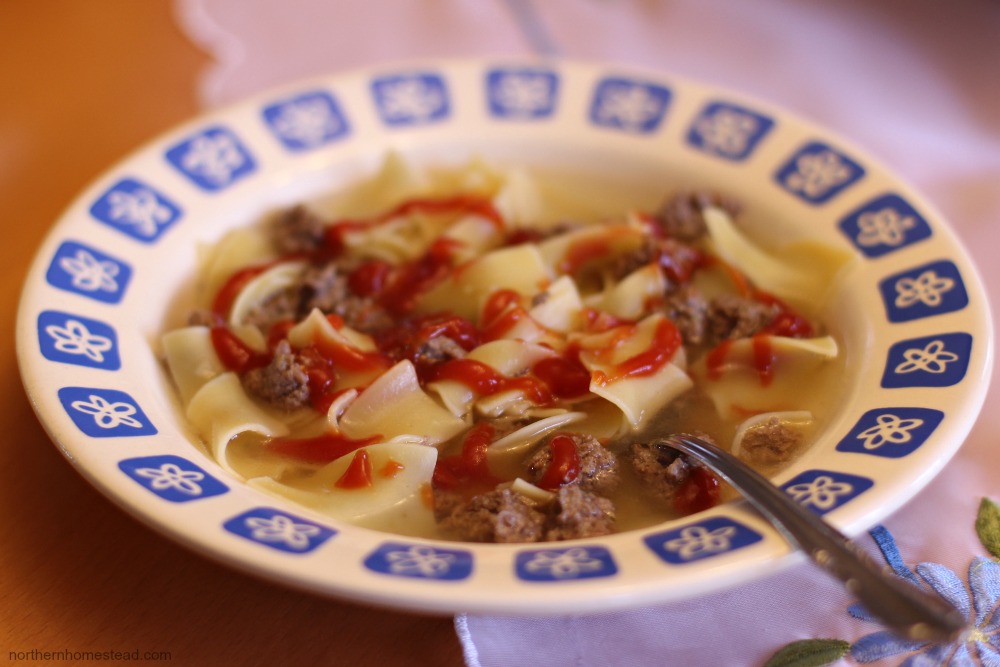 Note: This is an older recipe. We have since changed to a plant-based diet and love it. It's better for our health, all living and the planet.
The weather has gotten cold and uncomfortable.Time for some soup – easy soup, easy and yummy. Lazy pelmeni soup is just that. Easy. Yummy. Comforting.
Do you know what real pelmeni is? They are a great traditional dish – so good and so much work. It is said that 95% of Russian households have at least one pack of «пельмени» [pel'meni – meat dumplings] in their freezers. Well, that is made up, but people who know pelmeni love pelmeni.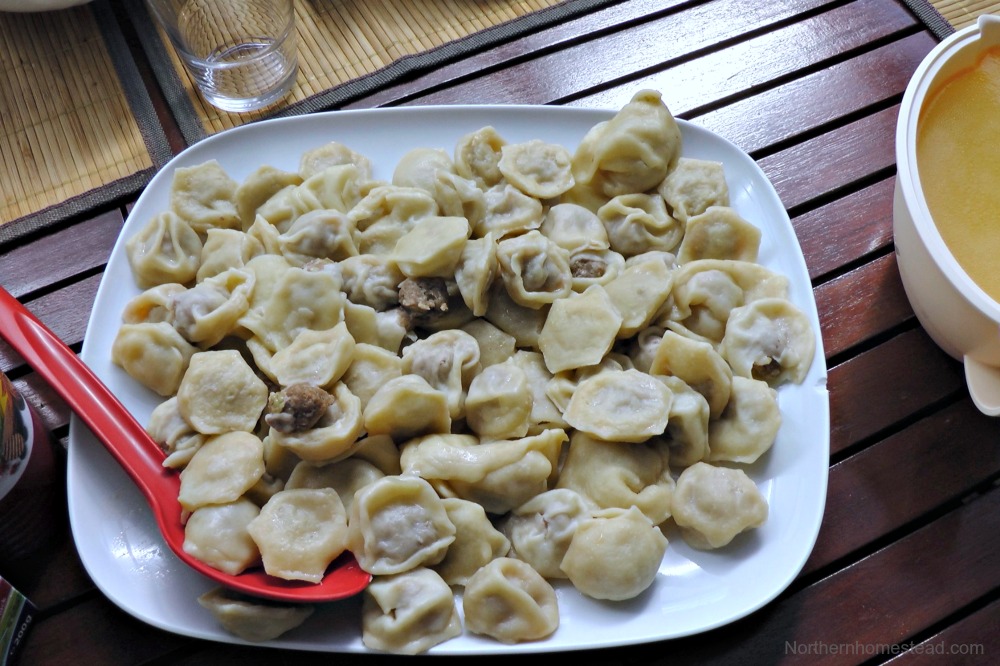 Here is a great tutorial how to make them. Except I make my dough, if I make them, with milk and eggs. And if I make them it takes a lot of time to make them. Here is the good news: since we like the taste of pelmeni, but I do not like the work it takes to make them, I came up with a lazy version that tastes just as great but is very easy to make.
Ingredients
1 pound ground meat: beef, turkey, pork – whatever you prefer
1/2 pound (250g) extra broad egg noodles
1 onion, finely chopped
1 carrot
1 celery stick
1 bayleaf
Chicken broth (optional)
Salt and pepper to taste
Instructions
Start a soup pot with 2 quarts of water, 1 carrot, 1 celery stick, a bayleaf, and salt. I add about a cup of frozen chicken broth too after it's started boiling. Let it cook till you have prepared the meat.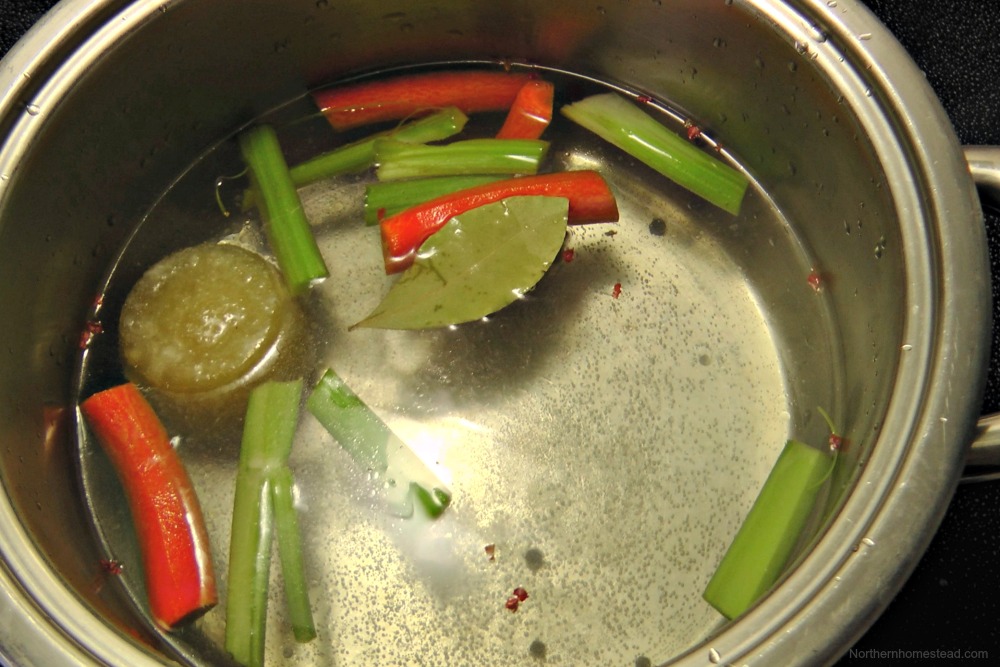 Combine the ground meat with the finely chopped onion and salt and pepper to taste. Now add the meat to the soup by making little meatballs. I do not worry about making them round, just like little meat chunks.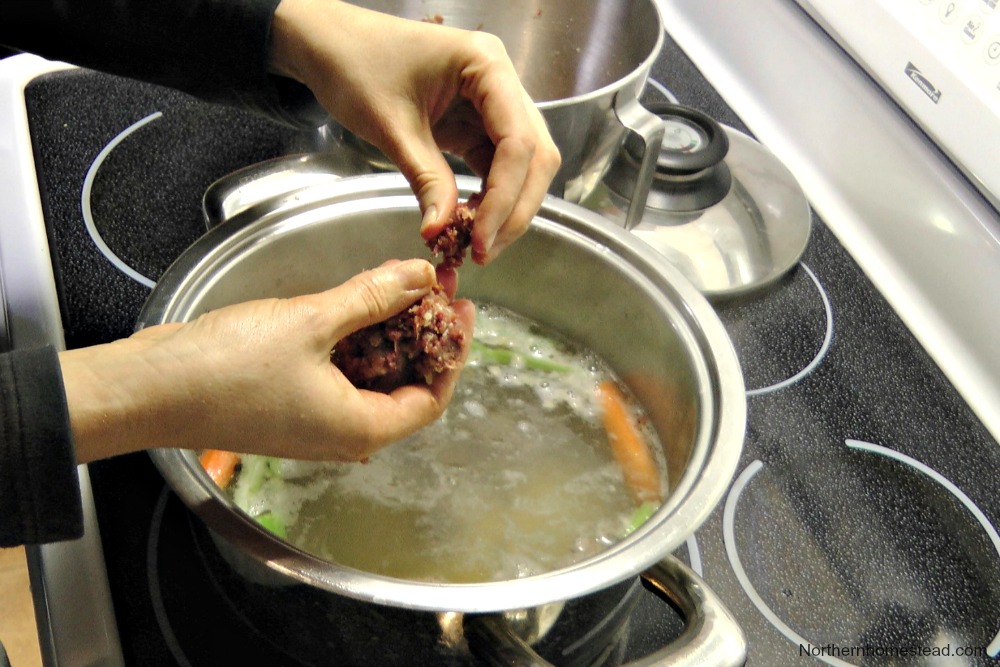 Let it cook for about 10 minutes.
Add the noodles and cook till done (my package says 8 minutes).
Remove the carrots, celery, and Bayleaf and serve.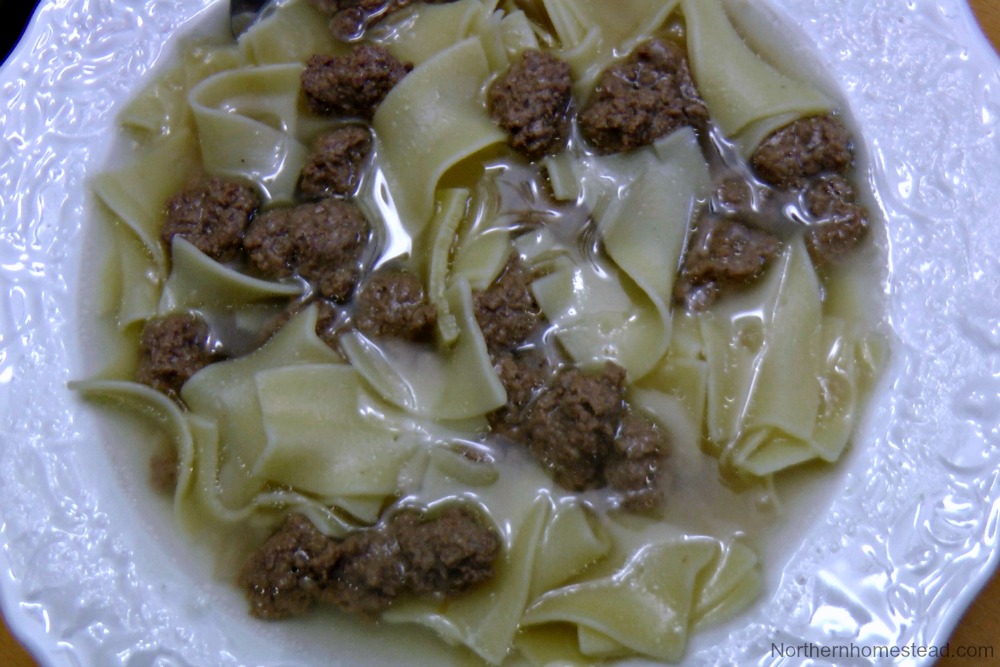 We like lazy pelmeni soup with ketchup and or sour cream. Yummy!

We invite you to subscribe to NorthernHomestead and follow us on Facebook or Pinterest for more yummy recipes.


More Recipes You Might Enjoy: