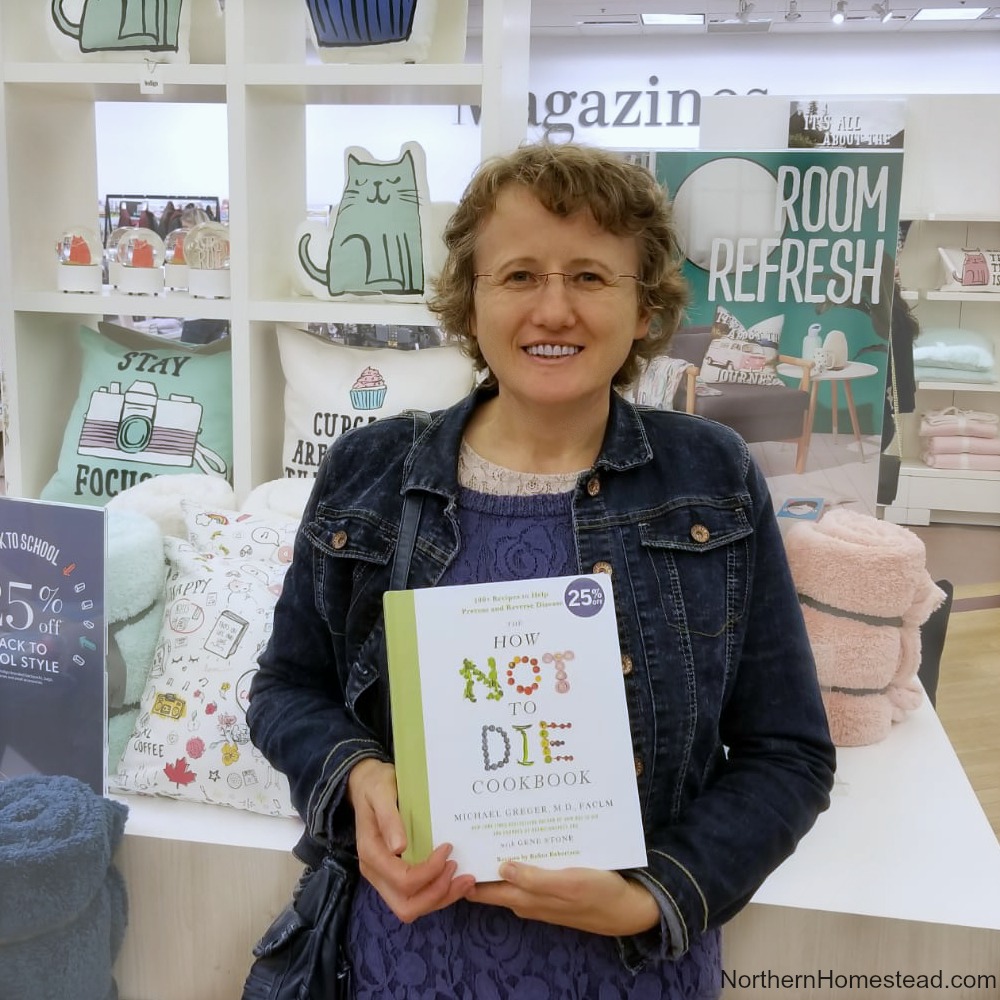 If you follow us on social media, you might have noticed, that we talk about the whole-food plant-based diet more often. I thought it was time to share our thoughts on the whole-food plant-based diet, what is it, why eat healthily, and the challenges that come with it.
What is a whole-food plant-based diet?
The whole-food plant-based diet is based on foods that are minimally refined or processed. Foods that are whole, and come from plants such as fruits, berries, whole grains, legumes, vegetables, greens, tubers, seeds, mushrooms, and nuts.
It's more than just a vegan diet, the emphasis is on unrefined real food that grows out of the ground. As Dr. Greger would define it, where nothing bad is added, nothing good taken away.
The whole-food plant-based diet is about eating healthy. Depending on whom you ask it might also exclude salt, and oil (refined and cold-pressed). Also, not all plant foods are the same. There are those that are more nutrient-rich, and those that have more empty calories.
A healthy whole-food plant-based diet is full of whole nutrient-rich foods.
Why a whole-food plant-based diet
For us, it all started about 9 years ago when I came across Dr. Fuhrman's book Eat to Live. It was a game-changer for my health. Since we had 2 fairly picky teenage eaters that I was preparing food for, I could not see us go all whole-food plant-based, or nutritarian as Dr. Fuhrman calls his diet. I really only applied what I could see possible for us without losing sanity in the kitchen.
I added a salad or just some raw veggies or fruit for every meal we were eating, started using more cruciferous and other vegetables, and reduced processed food to a minimum.
At that time I could not see that there could possibly be anything wrong with eating meat, dairy, and eggs. It sure had to come from healthy sources, otherwise, I was a big supporter of it.
Still, by following Dr. Fuhrma's diet by about 40% we saw great results. My frequent colds became more seldom, my energy level went up and as a nice side effect, I went a few sizes down in my clothing, too.
Fast forward to last winter. Kids are gone by now and the two of us had become more relaxed in our food choices. I used more refined flours in yummy bakings that would often replace a healthy meal. Even though I was still making almost everything from scratch and choosing mostly wholesome ingredients, our health began to decline. Plus we are almost a decade older now, right.
After a hard winter, with a bad flue for both of us, and stiff limbs for me, I knew we needed to do something fundamentally different.
We love traditional food, but seeing my parents, aunts, and uncles suffer makes me question the traditional foods. I'm very sure that I do not want to be where they are once I reach their age. I have to explain that I come from cooking from scratch tradition. Homemade food is what I grew up with and have been doing most of my life, as did my parents and most of our extended family. Honestly, one can make a lot of junk food at home, too. The time to change is now.
I have already seen what a big impact the whole-food plant-based diet had on our personal health when followed it even just partly. Now, almost a decade later there is more evidence and information that a whole-food plant-based diet is A Way to go for longevity and health.
For us, the choice to go whole-food plant-based is first and foremost for health reasons. Even though, after looking into it closer I can see how someone would want to eat this way for ethical and even environmental reasons. It simply makes sense to eat what grows in the ground.
Challenges with the whole-food plant-based diet
I'm very convinced that the whole-food plant-based diet is the best diet for us, however, it is not without challenges.
Tradition. Traditional food is comforting and comes first to mind when thinking about food. To give up traditions is not an easy thing to do. Trying to recreate those traditional foods works partially, however, I think there is a better way to go. We have to create new traditions and new favorite meals. This takes time and effort. I'm surprised though how tasty those new favorite meals are.
Work. Searching for new recipes, and trying them out is way more work than I even thought it would be. I'm a creative cook, who loves to combine foods into simple homemade recipes. With traditional recipes, I already had a good idea of what tastes great with what. Whole-food plant-based is a whole new world for me. I'm working on finding ways to make meals simple again, without sacrificing the taste and enjoyment. See update Freestyle Cooking.
Cost. Since many whole-food plant-based recipes use imported ingredients, that most certainly adds up costs. My goal is to create meals using mostly things that can be grown locally and are in season or easy to preserve. I must admit that I'm not there yet, but eating from the garden to the table is what we would like to do.
Own it. Most recommendations for a real healthy whole-food plant-based diet, especially from trusted doctors, make a lot of sense. However, there are some that I feel are like: – "You should never drive a car because so many people have been killed in a car". Even though it is true that far too many people have been injured and even killed in a car accident, most of us still drive a car because it gets us from A to B. A diet that is salt, refined sugar, and oil-free is surely the healthiest, but maybe some salt, sugar, or oil will get us better from where we have been, to where we want to be. We will need to make some decisions, to make the whole-food plant-based diet ours.
Taking on the challenge
It's my goal for this winter to take on those challenges one by one and find good solutions for it. It sure will take some time and even more effort, but it has already been worth it. Can't wait to see where it will take us. The picture above shows me on my birthday with my new How Not to Die Cookbook ready to face a new decade of my life.
A whole-food plant-based diet is not yet a mainstream diet. However, I'm always happy to see that more and more people discover it and at least try it. It has been interesting to have people over for meals. We mostly get a positive response because no one expects something whole-food plant-based to be so delicious.
Are you with us on this? I would love to hear your thoughts on the whole-food plant-based diet. Maybe you too want to improve your health, or just eat more wholesome. Whatever the goal we would love for you to follow us.
Since many of our recipes are not whole-food plant-based, and we can't possibly change that overnight, we ask you to bear with us. Change takes time, just know we are working on it. Thank you for your understanding.
Book recommendations:
How not to Die by Dr. Greger
Eat to Live by Dr. Fuhrman
Super Immunity by Rd. Furman
We invite you to subscribe to Northern Homestead and follow us on Facebook or Pinterest for the latest updates.
Recipes You Might Enjoy: