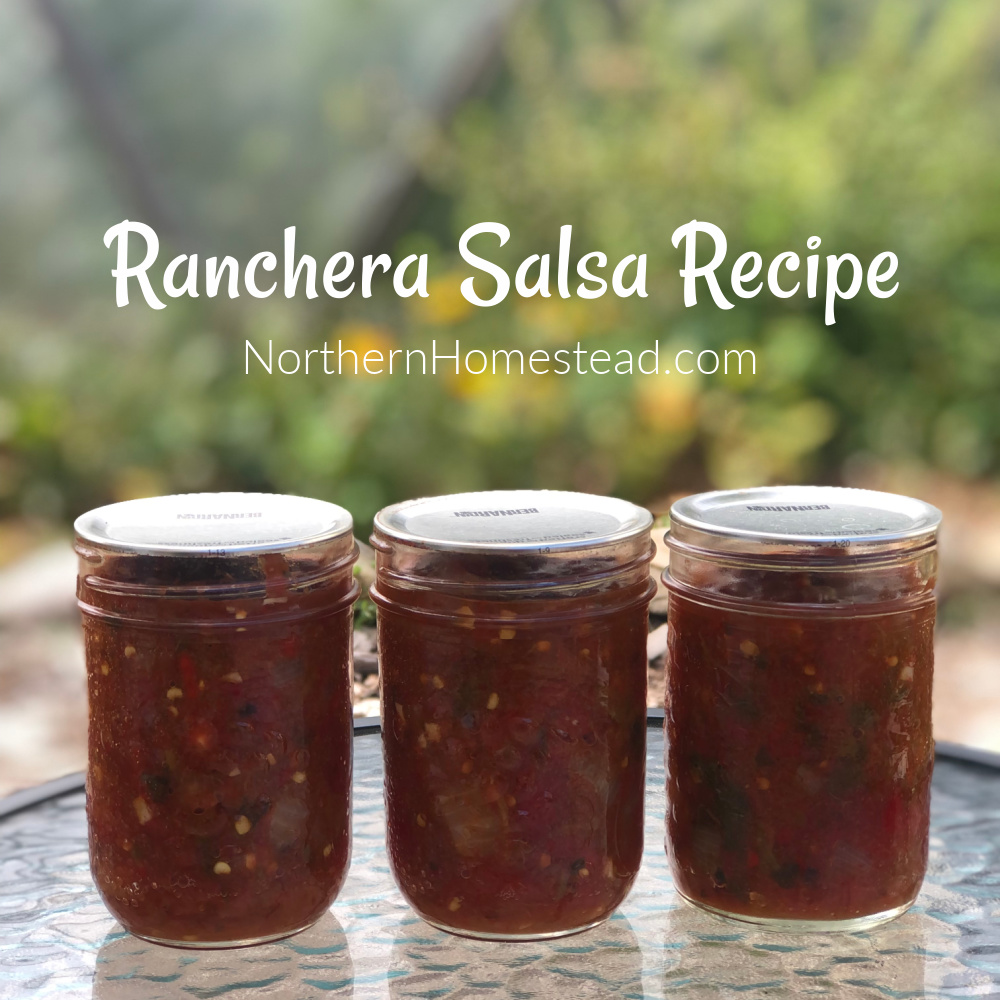 If you are looking for a chunky and creamy salsa recipe that is flavorful without added sugar or vinegar, this Ranchera Salsa recipe is for you. 
The Ranchero salsa is famous as a souce for the huevos rancheros. It also goes well with Mexican-style cooking or to top eggs, avocado or tofu. It's a great substitute for sour cream on baked potatoes. 
The original recipe we used comes from The All New Ball Book of Canning. 
The first time around it only made 4 cups, instead of about 8 suggested in the book. It also was a bit challenging to make.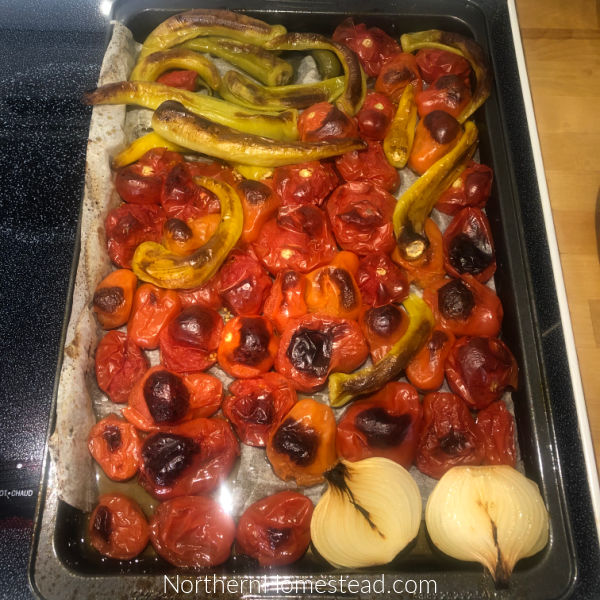 I made a note to use bigger tomatoes and thick-skinned peppers. We seldom are able to grow those beautiful big jalapenos that would work really well here. So we just use what grew. 
We liked the taste so much that I just had to make it again. This time we got about 6 cups, still not even close to 8, but better and less work.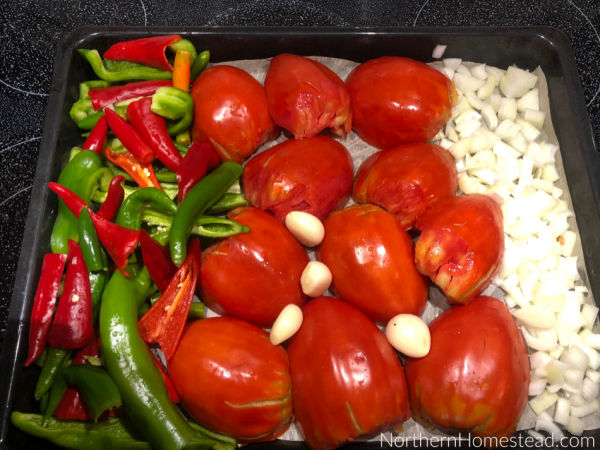 This time I used our favorite Bulls heart tomatoes, so I did not have to peal so many small tomatoes after roasting them. I also chopped the onions to a size I wanted them to be prior to roasting them.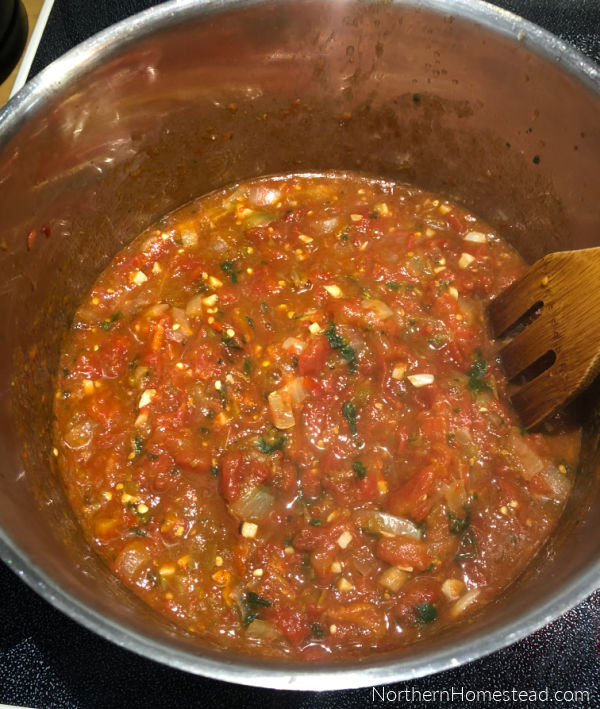 For peppers, we again used what was there from our garden. Since many were small, I did not peel them all, just blend them in a blender. It worked just fine and together with the coarsely chopped tomatoes and onions looked good too. 
The recipe is quite spicy, depending of course on the spiciness of the peppers. Also removing the seeds or leaving them in makes a difference. Adjust the peppers to your liking. 

Ranchera Salsa Recipe
Author:
Anna @ Northern Homestead
Ingredients
3 lb. (1.5 kg) plum tomatoes, cored
¾ lb. (350 gr) jalapeno peppers
4 garlic cloves
1 medium-size white onion sliced or coarsely chopped
2 teaspoon salt (use 1 and taste if it needs more)
½ cup (125 ml) chopped fresh cilantro
⅓ cup (75 ml) fresh lime juice (about 4 limes)
Instructions
Arrange tomatoes, peppers, onions, and garlic on a large baking sheet or pan
Bake at 425F (220C) for 40 minutes
Halfway take the garlic out
Chop, cut everything, and add to a saucepan
Add salt (use 1 and taste if it needs more), cilantro, and lime juice
Bring to a boil, and simmer for 2 minutes
Fill jars, wipe rims, apply lids, and screw on bands
Process in water canner for 20 minutes
We invite you to subscribe to
Northern Homestead
and follow us on
Facebook
or
Pinterest
for more great recipes.
More Recipes You Might Enjoy:
made