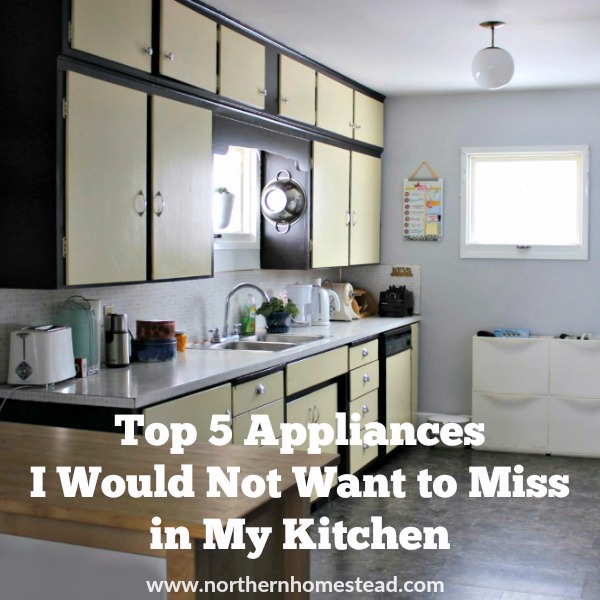 Most food in our house is prepared right in our kitchen. There is not much that we buy ready made. We cook from scratch. To be able to do this without being in the kitchen all the time, I have little kitchen helpers.
One can easily get carried away with all the kitchen appliances that are available. There is a special product for almost everything. Here are my top 5 appliances I would not want to miss in my homestead kitchen; they make cooking from scratch easy.
1 Food processor
The food processor we have is an old Brown Food Processor. It was a very thoughtful wedding gift. For 25 years and counting we have used this processor regularly, and it really has proven itself to be a long lasting appliance.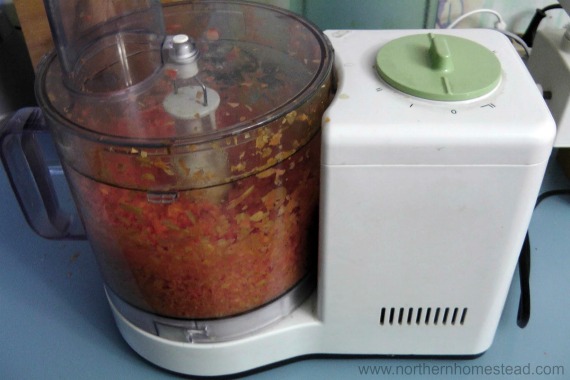 There are so many uses for a food processor in a homestead kitchen: preserving, canning, and cooking. It helps me to make potato pancakes batter in seconds. A real must have in the kitchen.
2 Grain Mill
If there is bread in the house, there is food in the house! Bread and pastry are yummy, comforting, and easy to make. To be able to make wholesome bread that is not just yummy and comforting, but also healthy and nutritious, we needed a grain mill.
We went for the Fidibus 21 Grain Mill over 10 years ago and have loved it ever since. Check out why we like our Wolfgang Fidibus 21 Grain Mill.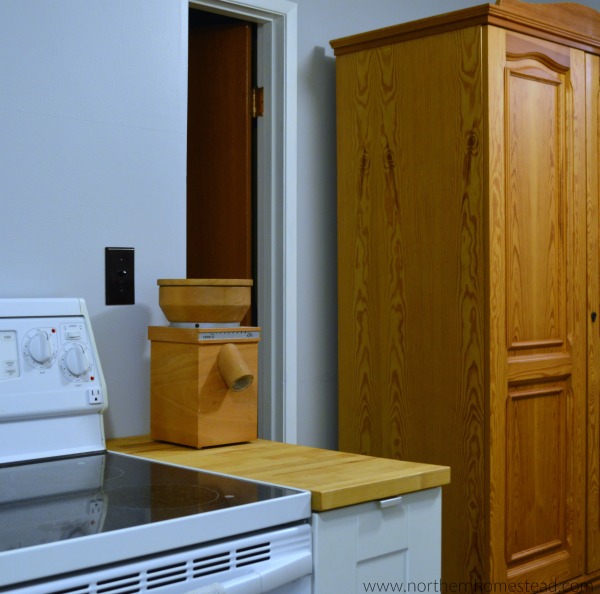 The mill is a beautiful eye catcher in our kitchen and often a conversation starter. We use it for so many yummy recipes from our daily bread to Yummy Whole Grain Kaiserschmarrn.
3 Kitchen Aid Stand Mixer
Another huge helper in our kitchen is the Kitchen Aid Stand Mixer. It was our first bigger purchase in Canada. The 9 years of use show some marks though. It is a great appliance, but it's not German engineering (sorry my dear American friends). Still, I think I would go for it again, whenever this one completely dies.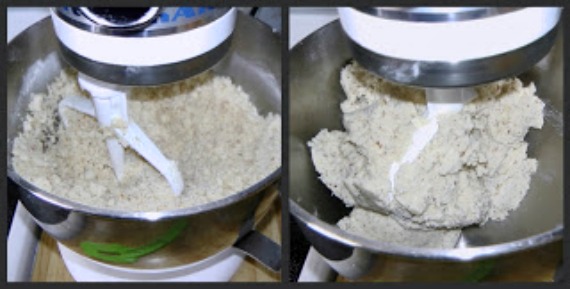 The Kitchen Aid Stand Mixer makes the best pizza dough as well as dough for special cookies. It is used often and much appreciated.
4 Vitamix Blender
Our first Blender was from our local H&H store. That little blender did a fairly good job but could not stand the amount of work it had to do in our house. The blender broke before we even had it for a whole year. We knew that replacing it with the same kind of blender would not do the job. We needed something stronger and with a lot longer warranty.
We decided to go for a Vitamix Blender because:
it blends, chops, makes hot soups, ice cream, and more
it has a seven year warranty (very important)
it is easy to clean and to handle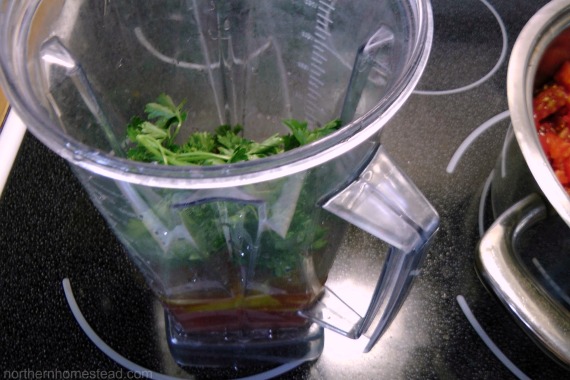 The blender is always in use in our kitchen. Even though I had mainly smoothies in mind when purchasing it, the Vitamix has proven itself to be able to do so much more. The blender is a real helper for canning as well. It chops tomatoes, herbs, and even peppers in no time.
5 Instant Pot
The Instant Pot is the newest item in our kitchen. We went for it because it is a 7-in-1 Multi-Functional Cooker: Pressure Cooker, Slow Cooker, Rice Cooker, Saute/Browning, Yogurt Maker, Steamer & Warmer.
Plus the pot was on sale ;).
Our old slow cooker mostly serves as a fermenting pot, so to replace it with a new one that has a removable stainless steel pot is great. We don't use a microwave, so to have a pot that can warm up food too was appealing. Also a yogurt maker is an interesting feature, why not if it does not need extra space in the kitchen.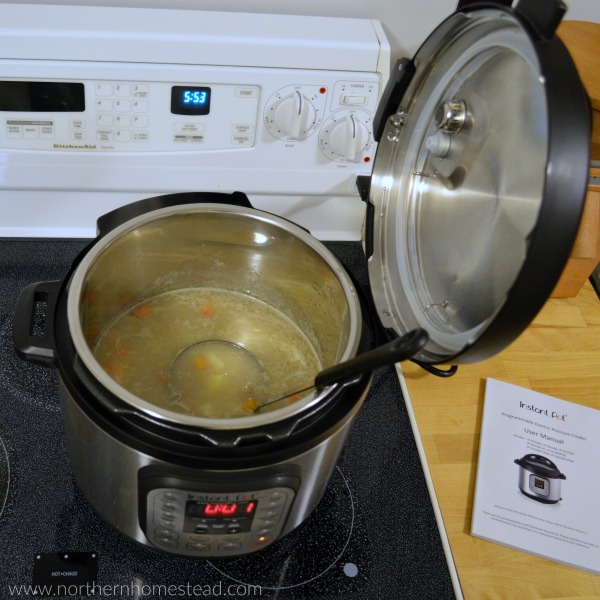 I'm making friends with this 7-in-1 Multi-Functional Cooker very quickly. Make sure to follow my new Instant pot recipes Pinterest board.
These are my top 5, what is your favourite appliance in your kitchen? Please share with us in a comment.
We invite you to subscribe to Northern Homestead and follow us on Facebook or Pinterest for the latest updates.