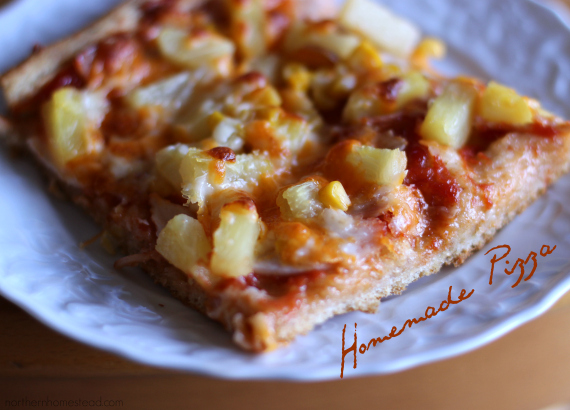 Note: This is an older recipe. We have since changed to a plant-based diet and love it. It's better for our health, all living and the planet.
Pizza may not be the first thing one would think of to make homemade. After all, there are pizza places everywhere. However, homemade pizza is just so yummy, healthier, and you get a lot more pizza for your buck. Besides, to make it is easier than you would think. So let's get started.
I use whole grain spelt, freshly ground and let my KitchenAid Mixer
mix the dough. It makes a great dough and is convenient. It can be made with hands, too. It is the same dough recipe as my dinner rolls except for pizza I do not add an egg. And yes, I go by gram using a Kitchen and Food Scale
because that way it is perfect every time. My kids' teenage friends call my pizza 'The Best Pizza in Town' – yeah!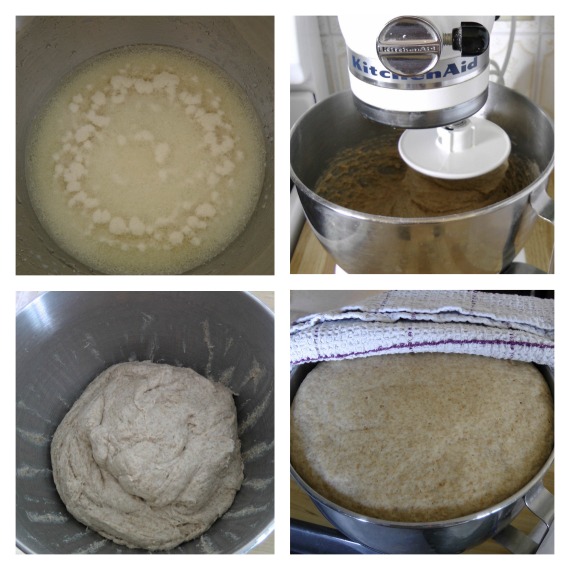 I keep the toppings very simple. Always ketchup first and cheese last. Yes, I simply use ketchup, it really does make a great pizza sauce ;). You don't need much, just to spread it evenly all over. For cheese I like Gouda (mostly too expensive in North America), Mozzarella, or Marble cheese. Other ingredients might be ham and pineapples for a Hawaiian Pizza, or salami for a simple Pepperoni Pizza. Onions, ham, mushrooms and olives fare also great choices. There are no limits when it comes to homemade pizza toppings, just add what you like and what you have on hand. It is all your choice, have some fun with it!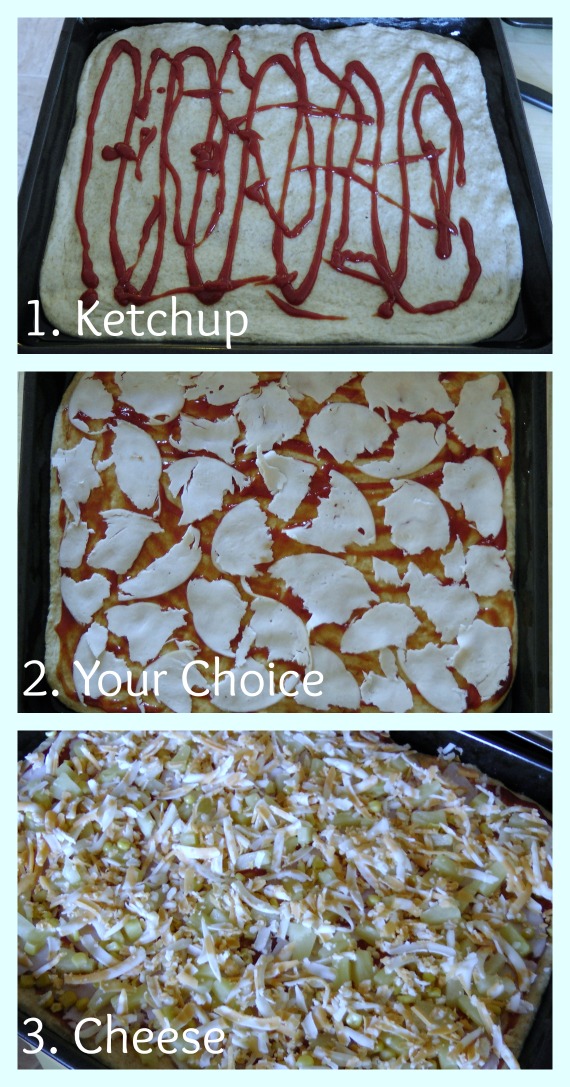 Now preheat your oven to 400F. If you have a Pizza Stone
, great, use it. I do not and always bake very yummy homemade pizza without a pizza stone. Bake for 18-20 minutes. I like to bake one sheet at a time, even in a convection oven – it just bakes better. Serve hot and enjoy!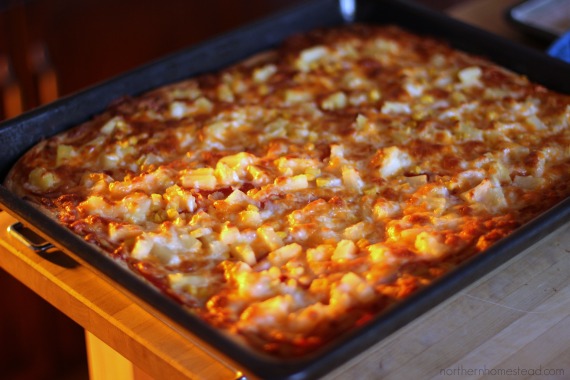 We invite you to subscribe to Northern Homestead and follow us on Facebook or Pinterest for more yummy recipes.
More Recipes You Might Enjoy: