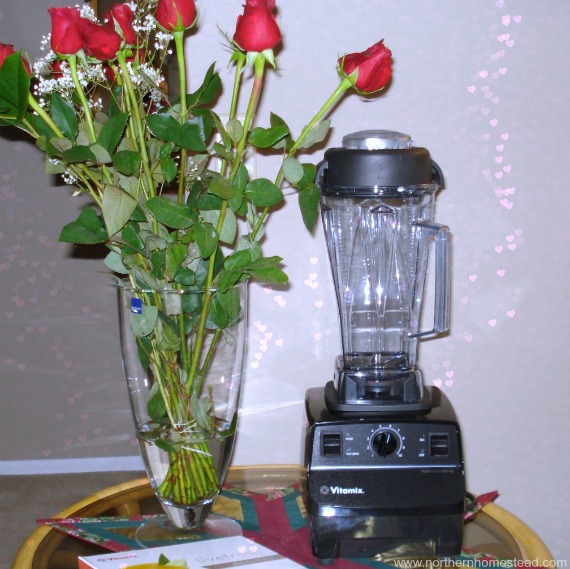 For Valentine's day, I told my husband that I wanted a new blender for our kitchen. He agreed and still came home from work with a dozen beautiful red roses, so I have both roses and a blender now – he is just so sweet! Thank you, Jakob! What a special Valentine gift, now we can make our green smoothies again.
Why green smoothies?
It all started about a year ago when I discovered the green smoothie trough Victoria Boutenko. The history of green smoothies is quite amazing and worth it to read. One thing really stands out to me though: In search of the perfect human diet, Victoria Boutenko decided to look for an animal genetically close to human beings and that is were she recognized how many greens we humans are supposed to consume daily. You see, if eating greens is of such importance to our health, would God not have told us about it? I opened my Bible to see if God had told us something about eating greens. I did not have to go far, in the very first pages of the Bible God tells us three times what we should eat. First, in garden Eden, he talks about a plant-based diet, full of fruits and seeds for humans, and green plants for an animal (Genesis 1.29-30). Then things change with sin entering this world. A new situation brings a new diet, God said: "…you shall eat the plants (grass, herb) of the field." (Genesis 3.18). And then again after the flood: "I gave you the green plants" (Genesis 9.3). This is God the Creator speaking! I felt really ashamed, that I had not noticed it before. If God tells us something, we should better be listening. Read more about it in the Food in the Bible series.
Vitamix blender
Greens are high in cellulose which makes them difficult for the digestive system to break down, so liquefying them is the best way to go for most people. Thankfully God did not take away the delicious fruits and seeds by adding greens to our diet, so now we can make delicious and healthy green smoothies! To make green smoothies I knew we needed a blender. So we got one from our local H&H store for a good sale price and were very happy. That little blender did a fairly good job but could not stand the amount of work it had to do in our house. You see, I took Gods word seriously. The blender broke before we even had it for a whole year. We knew that replacing it with the same kind of blender would not do the job. We needed something stronger and with a lot longer guaranty.
After looking into several different high tech blenders, we really had an agony of choices. In a price range from about $300 to $1600, there are many super blender kitchen appliances. Those that only blend to those that are actually a whole small kitchen. We decided to go for a Vitamix because
it is one of the best blenders (at least that is what blender reviews say)
it blends, chops, makes hot soups, ice cream and more
has a seven-year warranty (very important)
is still significantly under $1000
is easy to clean and to handle.
I am thrilled about this new friend in our kitchen, and hope for many delicious (green) foods.
Our favorite simple green smoothie recipe: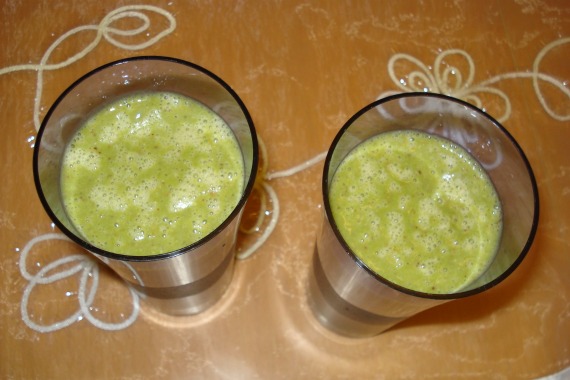 1 banana
1 apple (whole if organic)
1 cup or more greens – spinach/kale/salad
1 cups water or kefir or yogurt
1 Tablespoon hemp seeds
Ice cube to keep the drink cool
Blend for a few seconds on low and then on high – enjoy!
_____________________________________________
Check out the new

Personal Blenders:

S-Series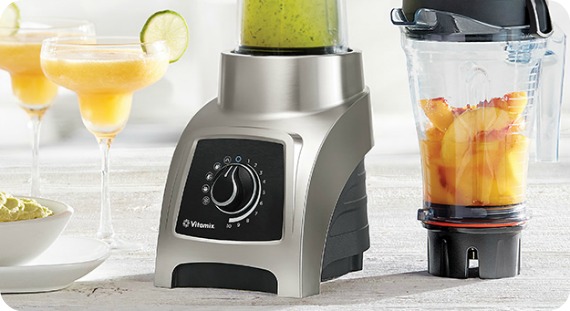 We invite you to subscribe to Northern Homestead and follow us on Instagram, Facebook or Pinterest for more great recipes.


More Recipes You Might Enjoy: