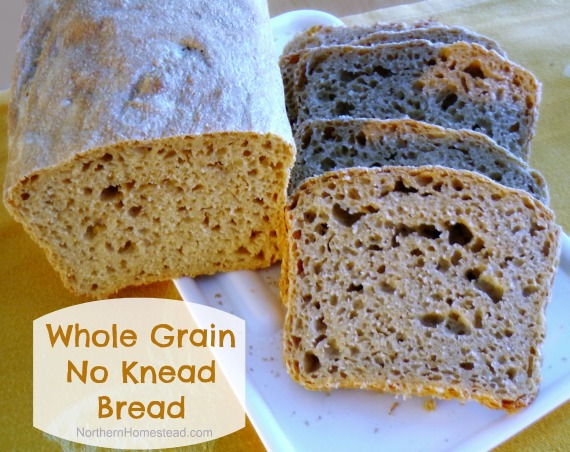 Healthy bread is mostly made out of whole grains and sourdough. But not everyone prefers sourdough. Here is a good alternative to sourdough bread. I especially like the simplicity of it and we all like the taste. I am okay with making a fancy bread now and then, but since I bake all of our bread, it has to be simple!
The Recipe idea comes from a no-knead bread, but I wanted it to be a whole grain bread and if possible even simpler. It took me quite some time to figure it out, but it worked. What you see here IS a simple whole grain, no-knead bread recipe that really works. We have been baking this bread for many years now, and haven't gotten tired of it. It is simple, healthy and delicious.
Why whole grain
Whole grains are packed with nutrients, including antioxidants, B vitamins, protein, fiber, and trace minerals (copper, iron, magnesium, and zinc). Whole grains have been proven to be very healthy. We were introduced to whole grains by a medical Doctor who shared with us his healing story by using bread from a local bakery that baked all the bread using freshly ground flour.
Freshly ground whole grain flour is also much superior in taste to anything you can buy off the shelf. The taste really just shows you the quality. Whole grains do not last, it is not worth it to buy whole grain flour in store. You have to grind it yourself to get all the goodies and the great taste.
In order to be able to make whole grain bread that is not just yummy and comforting, but also healthy and nutritious, we needed a grain mill. We went for the Fidibus 21 Grain Mill and have loved it ever since. See also why we like our Wolfgang Fidibus 21 Grain Mill.
For our daily bread, we like to use Spelt. We have had the best results with spelt. You can use whatever grain you like and find all these grains at Breadtopia. Simply click on the picture and it will lead you to the grain shop.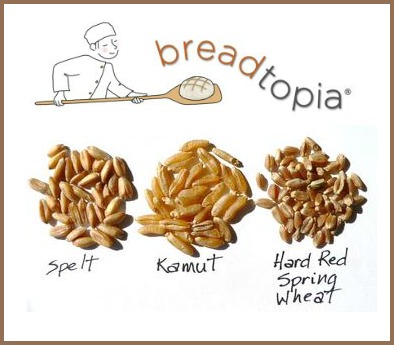 Why organic grains
We use organic grains only, and even if I buy white flour or ready-made flour produce, we try to stick to organic as much as we can. What many people don't know is that conventional wheat is sprayed with roundup just prior to harvest. Not every farmer does that, but enough to make a real problem. Avoiding it is simple, just go organic.
If you think you have issues with gluten switching all grains and lentils and legumes to organic might resolved your ongoing stomach issues. The problem is often not the gluten but the chemicals in conventional grains.
Recipe Ingredients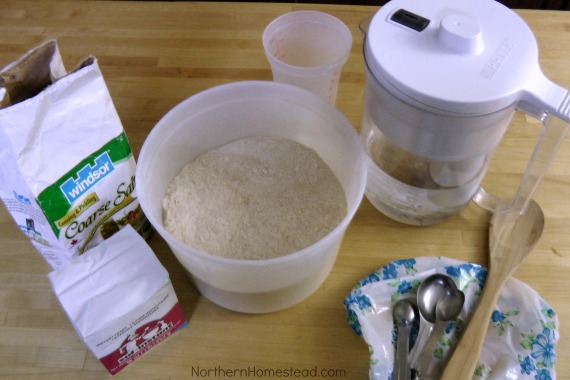 For 2 loafs (4″ x 10″)

1050 gram = 37.0377 ounces freshly ground whole grain flour (I use spelt, but any grain works). And yes, I go by gram using a Kitchen Scale
.
1/2 teaspoon SAF instant yeast, Saf Instant Yeast
simply works best.
1 teaspoon salt 
4 cups room temperature water
Recipe Instructions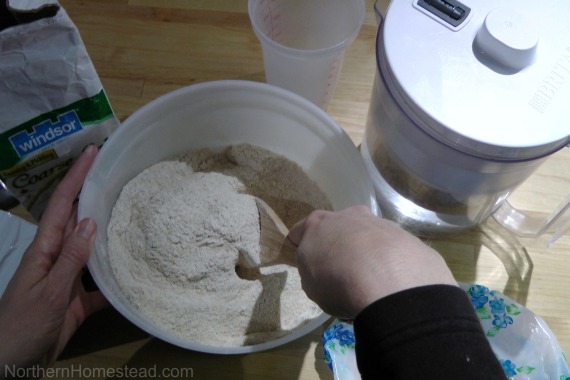 Mix dry ingredients together in a big bowl.
Add 4 cups of water and mix well, you do not have to knead, but you can if you like :). Sometimes I go in with my hands, just because it is fun, and makes sure it is mixed well, I do not knead it.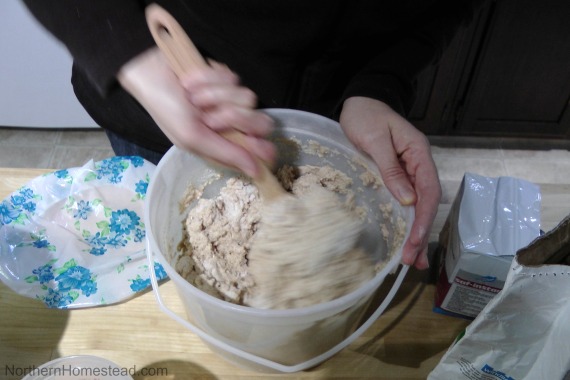 Cover with plastic (so it does not dry out) and leave for 12 – 16 hours at room temperature.
Forming the loaf
My Kaiser Laforme Plus Loaf Pan does not stick at all, so I do not oil it.
But if yours sticks, please oil your baking pan first.
Oil or dust with flour a clean surface.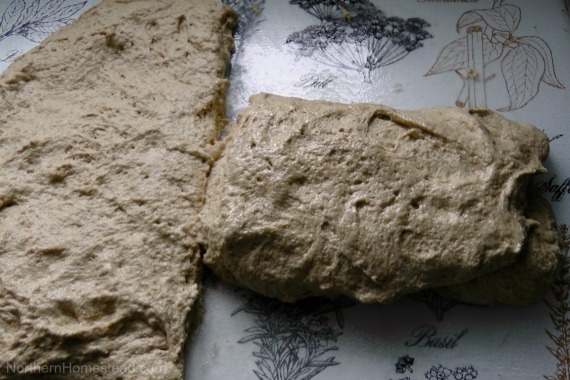 Spread the dough out a bit and fold it so it fits into the baking form. I usually fold it a few times and then roll it to a loaf. Lately, I actually do it just in my hands, so there is no working space to clean. Sprinkle it with seeds if so desired. Let it rise for 1 -2 hours till about double in size.
Bake
Place it in a cold oven, turn on the heat 400 F and set the timer for 1 hour …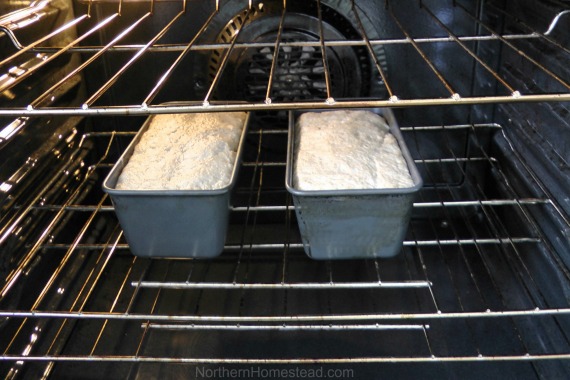 … and it comes out great. Yummy!!!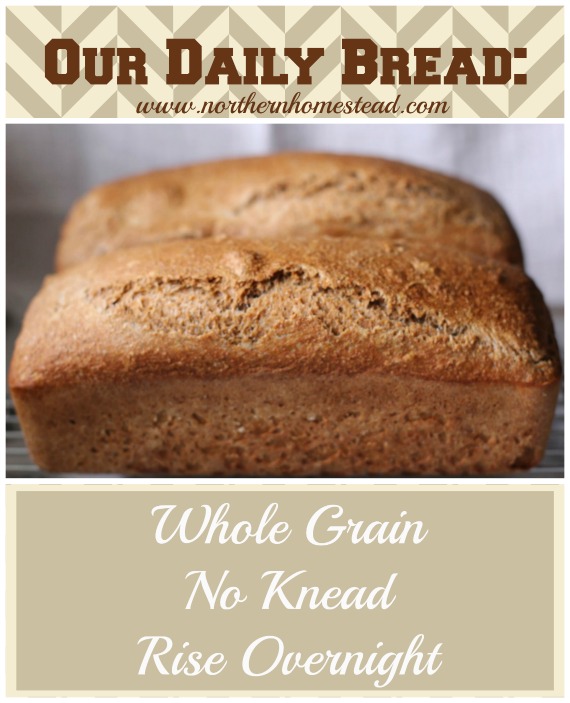 We invite you to subscribe to Northern Homestead and follow us on Instagram, Facebook or Pinterest for more yummy recipes.
More Recipes You Might Enjoy: