If you were wondering what we did with the biggest tomato we ever grew? We used it for the homemade ajika salsa recipe and canned the salsa in 18 jars so we can enjoy it for a very long time. Yes, all of this was made out of 1 tomato and all the other ingredients of course.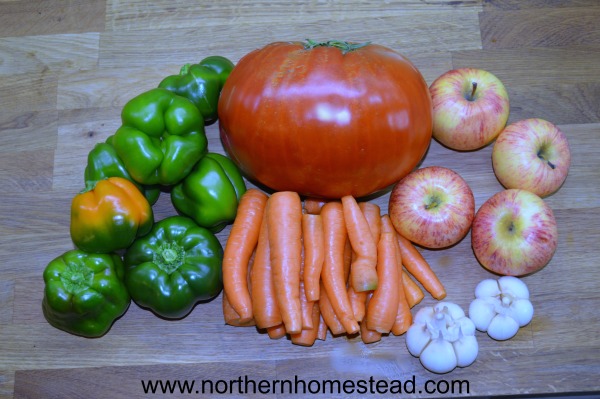 Homemade Ajika is a dipping sauce like a salsa, made with tomatoes, carrots, apples, and peppers, that together make a wonderful combination of flavors. Its origin is said to be Georgian and started as a very hot pepper sauce. It is known in the Slavic world by many names like Аджика, Adzhika, Adjika or Ajika. It's usually served as a condiment or used to flavor other dishes.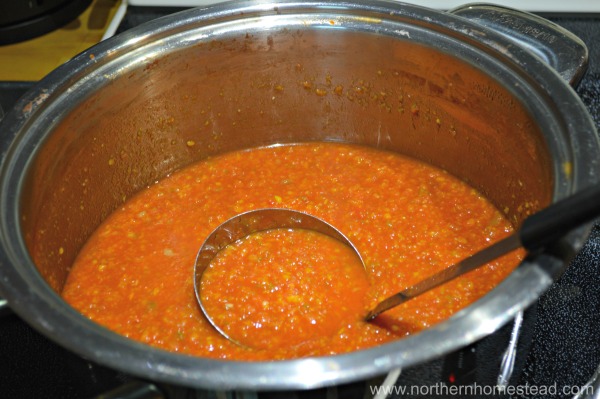 We love Ajika served with avocado in a pita bread. It's also good on baked eggplant or roast. It's one of our favorite salsas.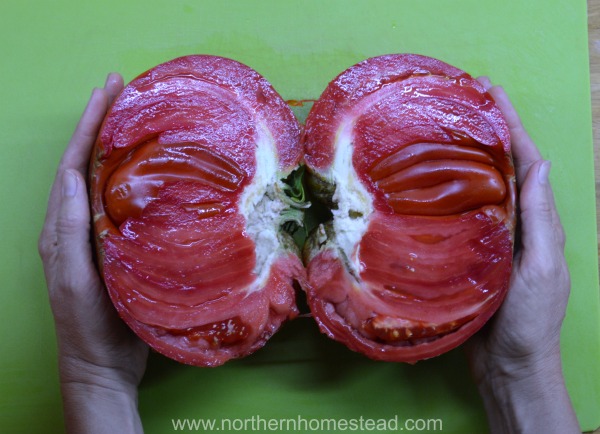 When we harvested our biggest ever tomato (over 3 pounds), we had to make something special with it. Ajika came to mind.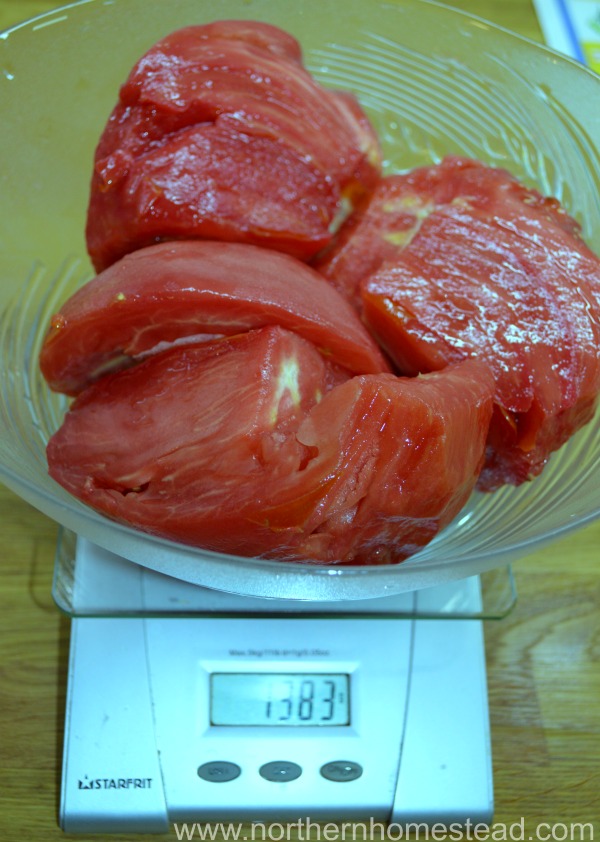 It turned out this one tomato had more clean tomato flesh than the recipe needed, so we each had a slice of it, too. What a huge and yummy tomato that is!
This recipe comes from Irina Chlebnikova, I have shared her recipes before. As in Irina's other recipes, I do adjust the sweetener and do not use oil. But other than that, this is a very yummy homemade Ajika salsa recipe.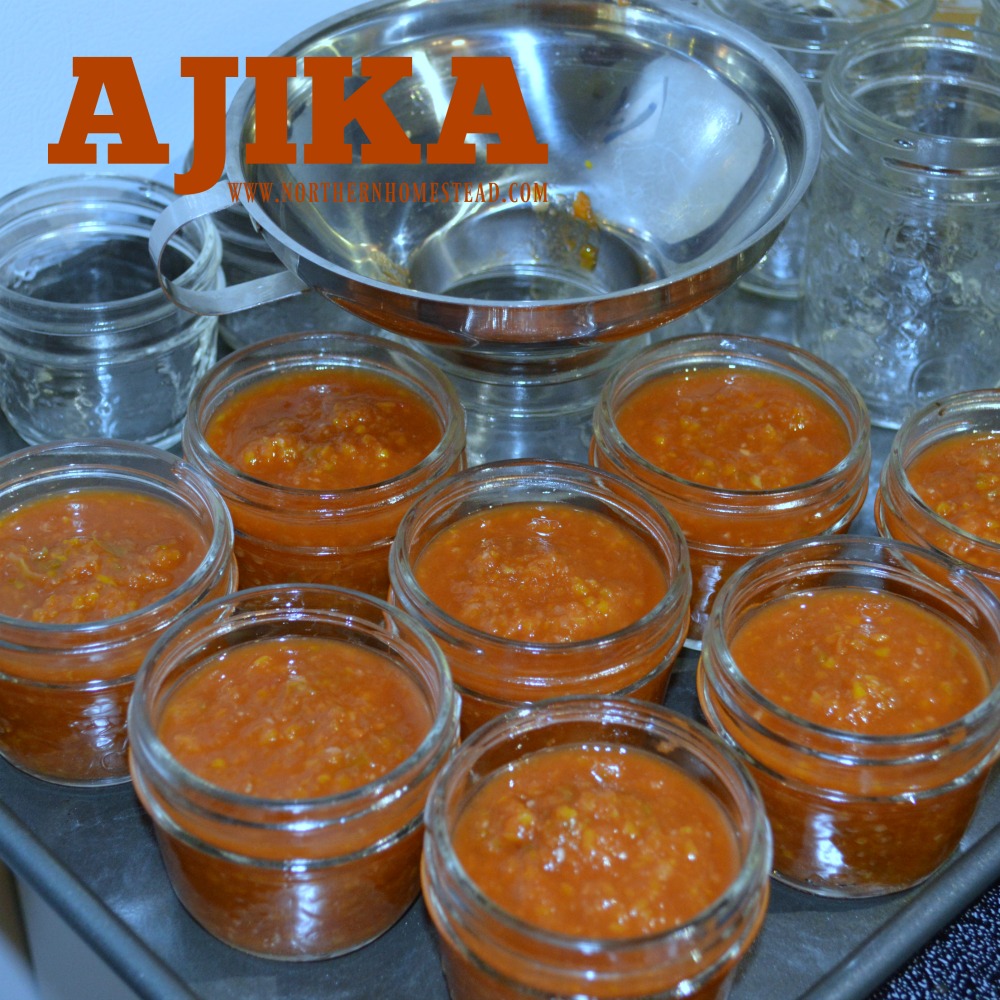 Have you ever heard of Ajika, and what is your favorite way to use it?
We invite you to subscribe to Northern Homestead and follow us on Facebook or Pinterest for more great recipes.
More Recipes You Might Enjoy: