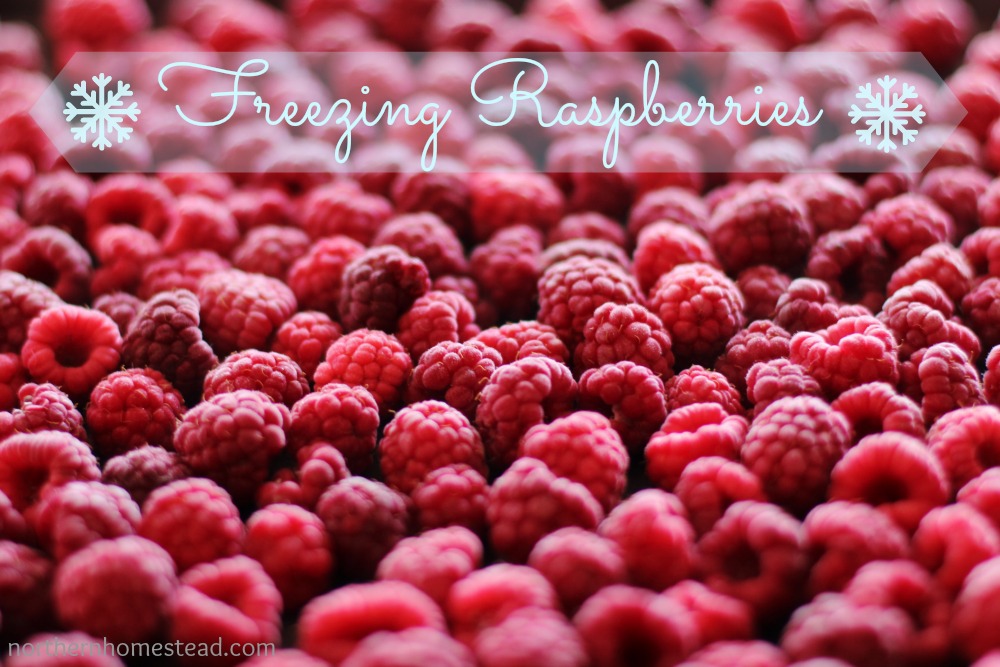 Raspberries are one of my favorite kinds of berries – sweet, juicy, delicious. We eat raspberries almost daily with our Dr. Budwig Flax Oil and cottage cheese
breakfast. The good thing about raspberries is that they are great fresh or frozen. Raspberries grow very well here so we try to get as many picked and preserved as we can. Freezing raspberries, or any berries, is very simple. Learn how to freeze raspberries so they do not stick together.
1. Spread the just picked berries on a baking sheet in a single layer. I don't always wash them, depends how they look to me (you can if you want).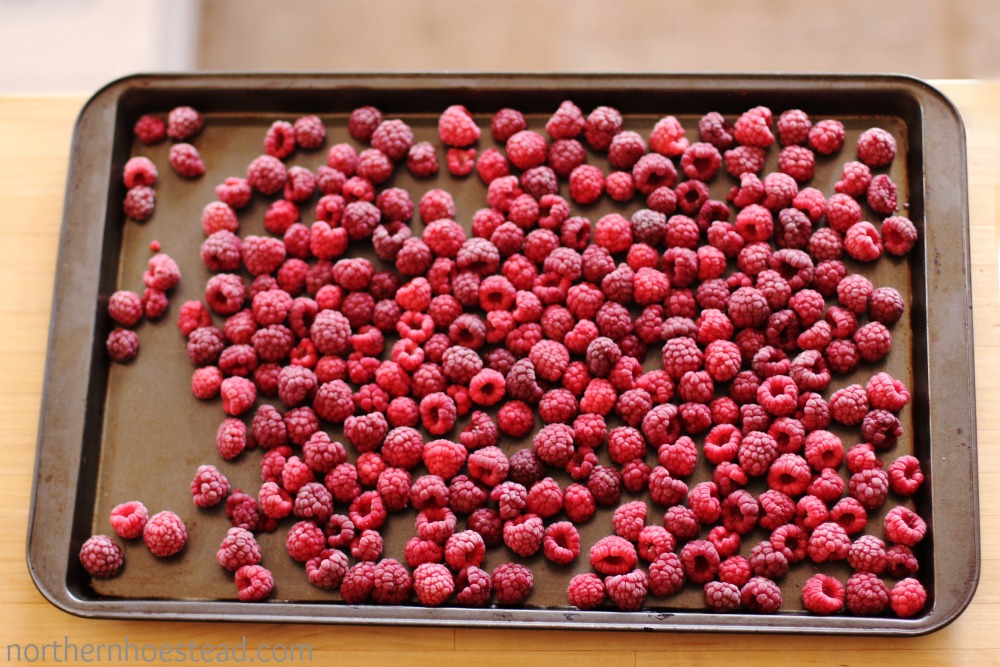 2. Place the sheet into the freezer for a couple of hours or overnight.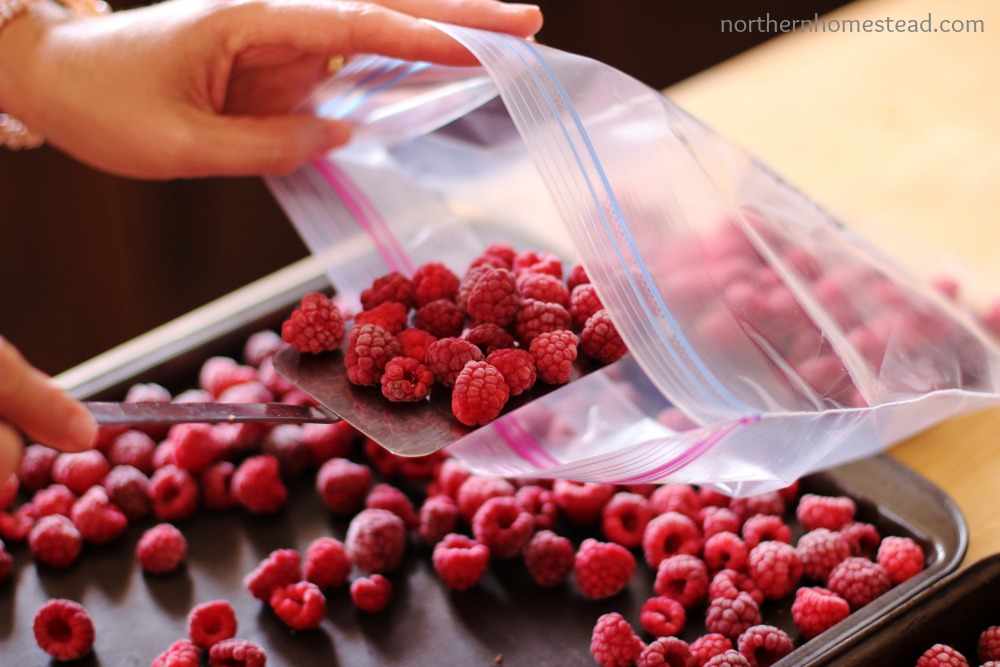 3. Transfer the frozen berries into freezer bags, label them, and store them in the freezer.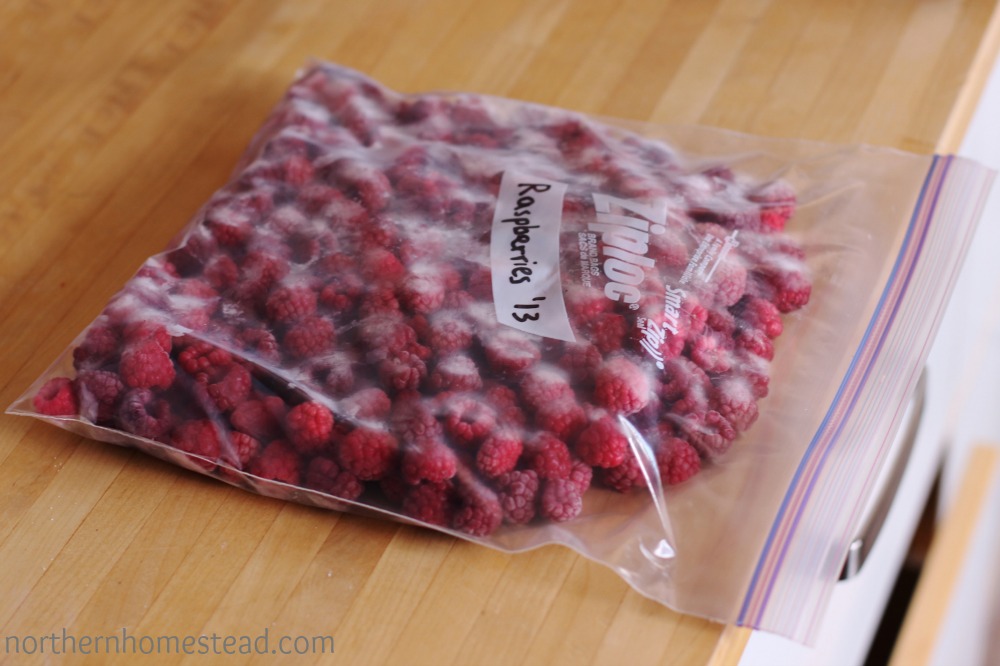 Now you can enjoy fresh raspberries all winter. Yum!
We invite you to subscribe to Northern Homestead and follow us on Facebook or Pinterest for the latest updates.
More food preserving post you might enjoy