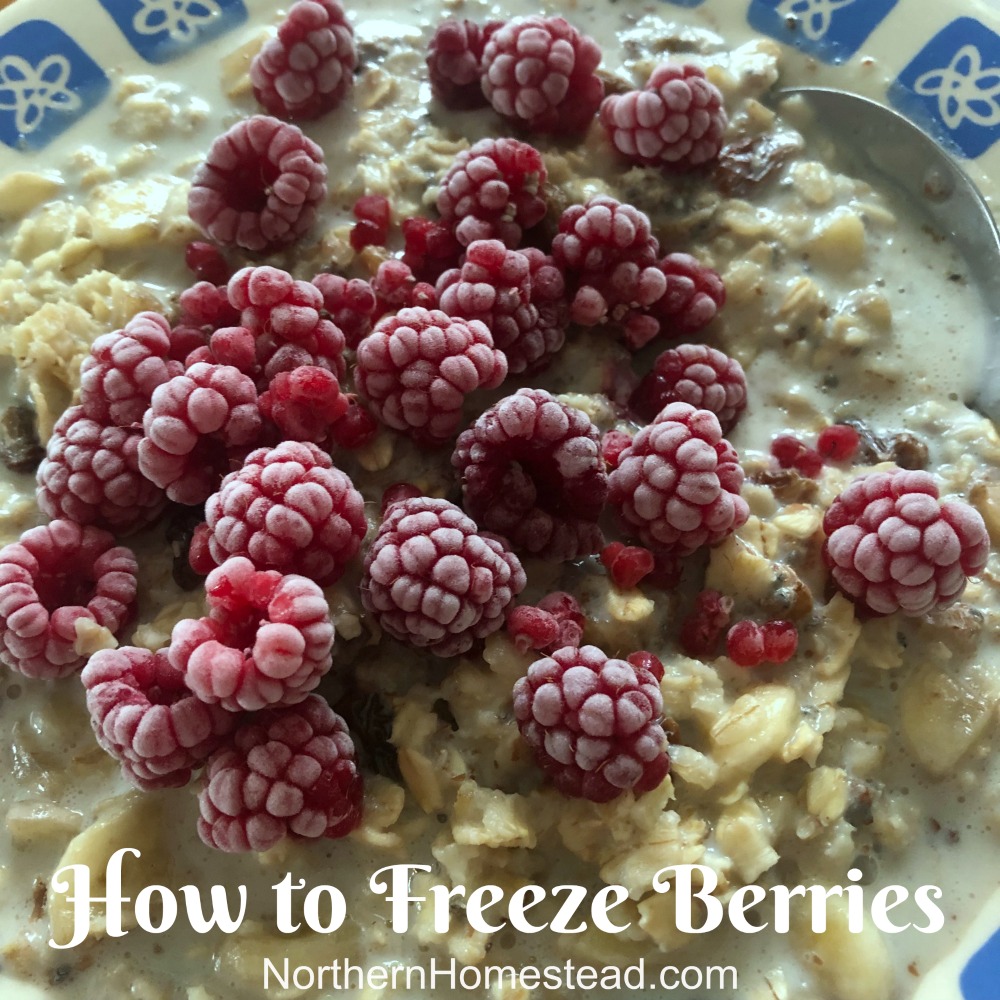 How to freeze raspberries, blueberries, currant, strawberries, and other berries. The good thing about most berries is that they are great fresh or frozen.
Berries are the most nutritious in the fruit category, plus they grow well in cold climate. We grow many varieties of berries in our garden and like to freeze them for winter. This way we can eat fresh berries every day. We enjoy them for breakfast with porridge or muesli, in smoothies and desserts.
Here is how to freeze berries
For freezing choose fresh berries that are just picked. As berries ripen we pick them and freeze. It is amazing how many berries can be preserved when you freeze them one bag at the time. To wait until all berries are ripe can lead to overripe berries.  Overripe berries are better for jam than for freezing.
1. Gently wash the berries and strain to get as much water out as you can. Tender berries like raspberries or blackberries do not have to be washed if you handpick them. If you choose to wash be very gentle not to end up with mashed berries.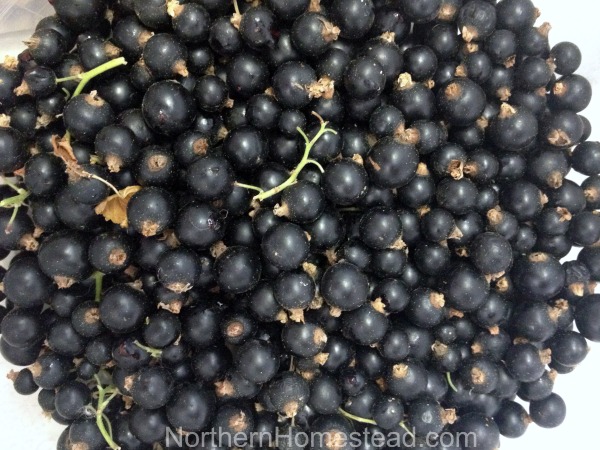 Currant berries can be frozen with or without the stem. Especially red and white currant get easily squeezed by removing the stem, freeze them with the stem first, and then remove the berries from the stem after. This can be done by hand or using a fork.
Also, seabuckthorn is best to pick frozen, just put a berry cluster into the freezer, it will be much easier the get them off frozen.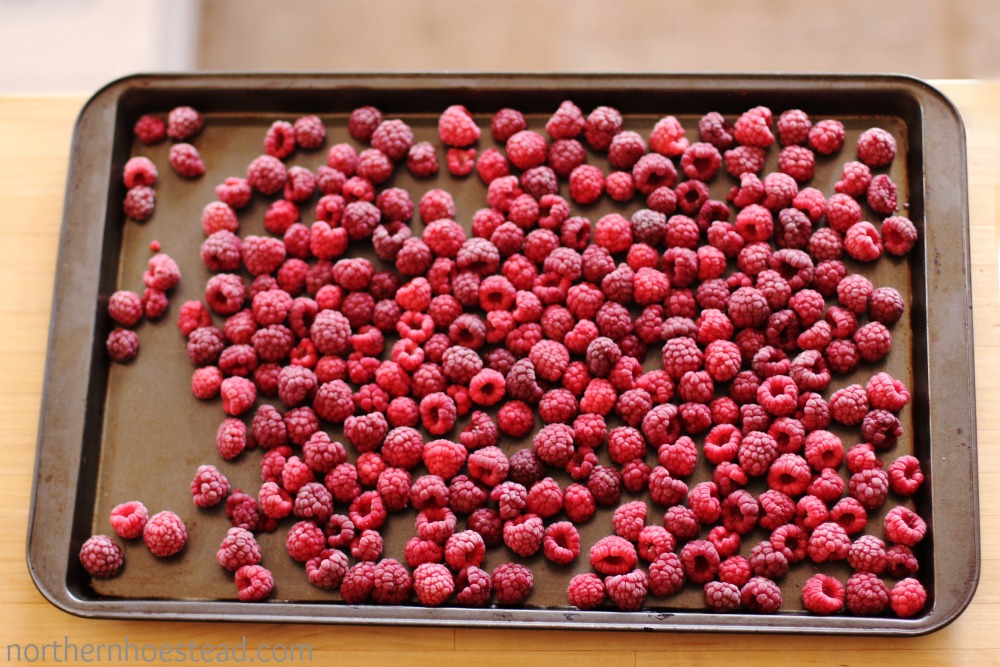 2. Spread the berries on a baking sheet in a single layer. You can line the sheet with a liner, the Pastry Mat works great for that. Freezing the berries in a single layer prevents them from sticking together. This way you can take out just a hand full each morning, or as many as needed for your recipe and freeze the rest.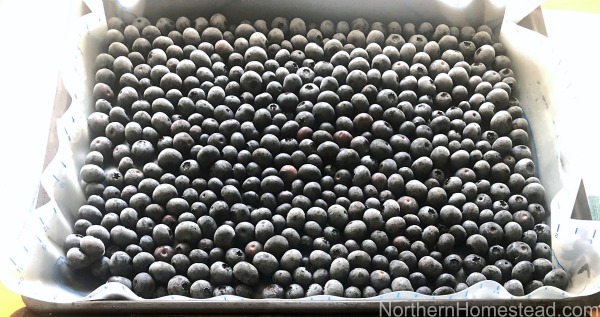 An exception to freezing in a single layer are strawberries. It is not that they can't be frozen just the same, but I find that especially big strawberries do not stick too much together simply frozen in a bag.
Berries like raspberries, blueberries, saskatoons, raspberries, currants, blackberries, alpine strawberries, and other small berries are better frozen in a single layer first.
3. Place the sheet into the freezer for a couple of hours or overnight. If you have a small freezer choose a small sheet, or just use a plate.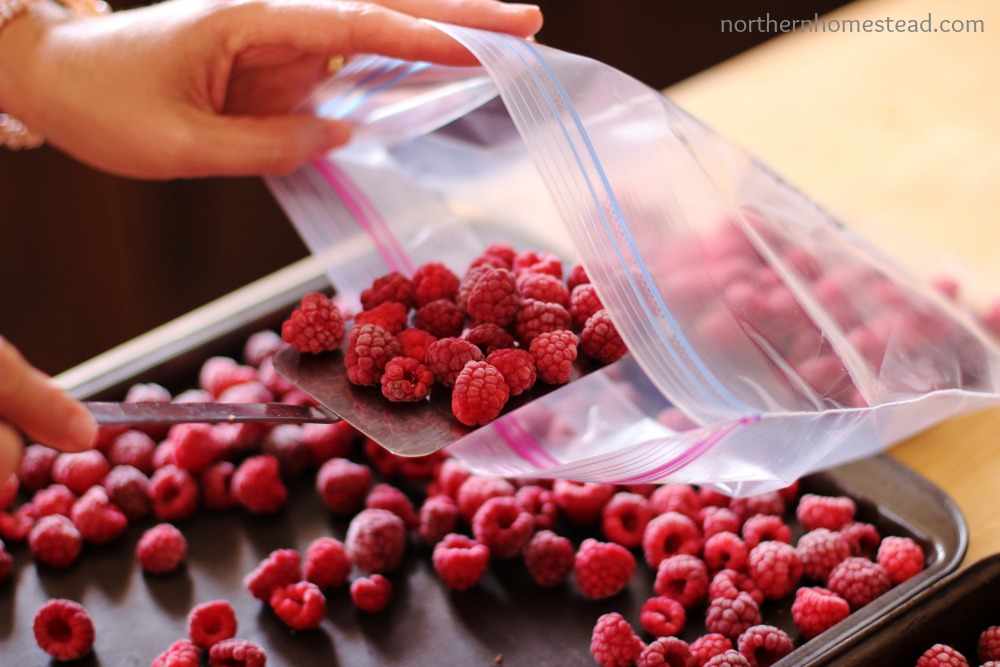 4. Transfer the frozen berries into freezer bags. If you lined the sheet, you can just grab the liner by the corners and lift the berries over into the bag. Without a liner, the berries often stick to the sheet. I find using a metal turner helpful.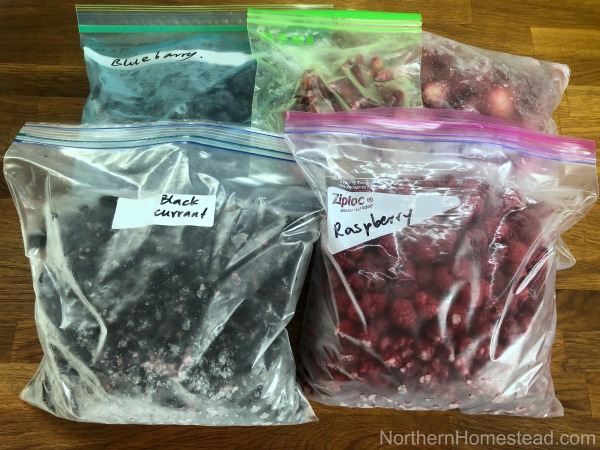 5. Label the bags, and store in the freezer. The general rule is that frozen berries last for 12 months. But we have had some longer than that. Important is that they stay frozen at all time.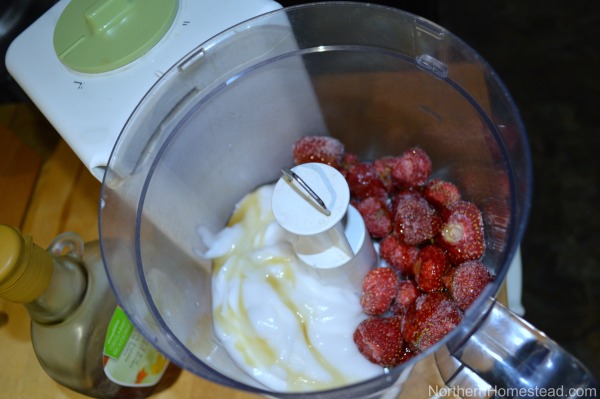 Now you can enjoy fresh berries all winter. For example with yogourt on chickpea flour waffles.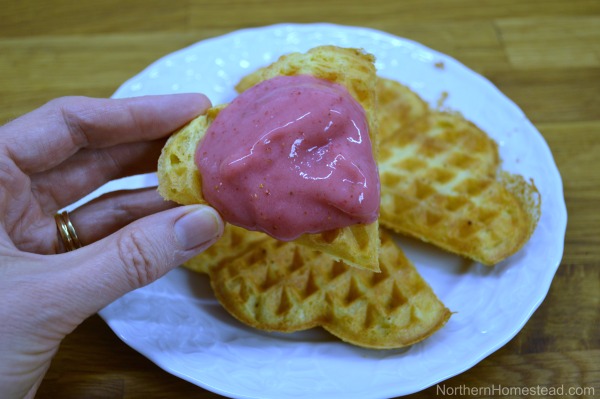 Yum!
What is your favorite berry to freeze and use?
We invite you to subscribe to Northern Homestead and follow us on Instagram, Facebook or Pinterest for the latest updates.
More food preserving post you might enjoy