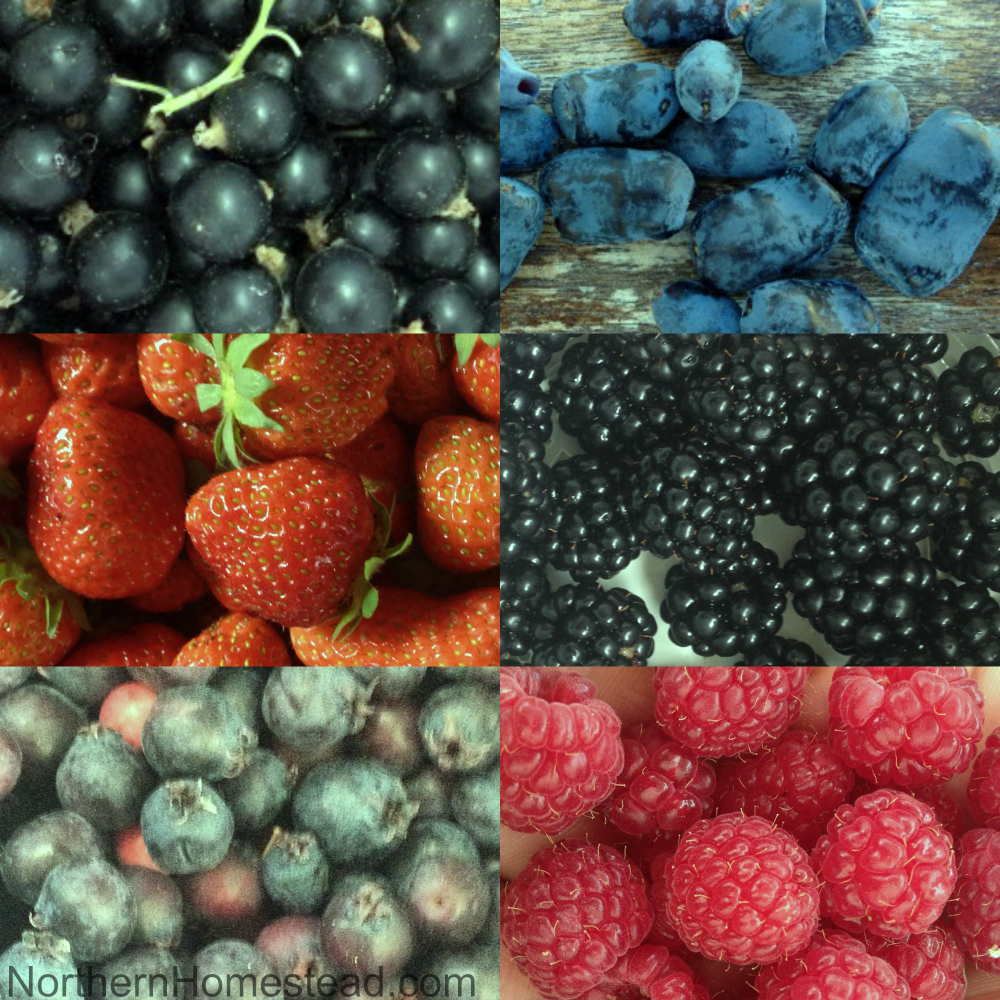 Berries are the best fruit cold climate gardeners can grow. Berries are the category of produce where we can shine. We grow many berries in our garden, but there are more varieties of berries for zone 3 garden that can be grown.
Why grow berries
Of all the fruit to grow, berries are the best choice for a  cold climate garden. Many of them are hardy to zone 3 and lower and ripen quickly. Berries are a must have for a permaculture garden, plant once and enjoy for many years.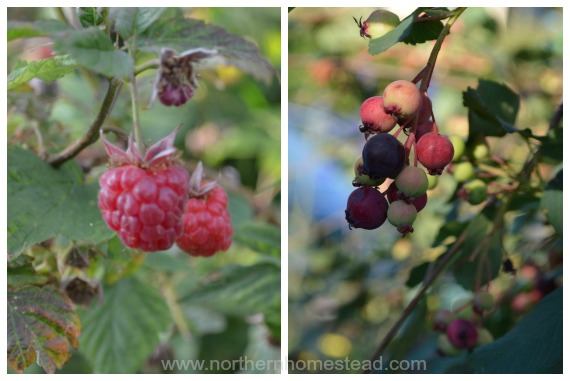 Berries are very healthy. Dr. Fuhrman writes: Berries are one of my superfoods and are represented by the second "B" in G-BOMBS. Rich in fiber and phytochemicals and low in calories, they have the highest Aggregate Nutrient Density Index (ANDI) scores of all fruits. Blueberries, raspberries, strawberries, and blackberries are vibrantly colored with antioxidant phytochemicals, and they are some of the highest antioxidant foods in existence. Read more about the health benefits of berries in Eating Berries Reduces Your Risk of Heart Attack.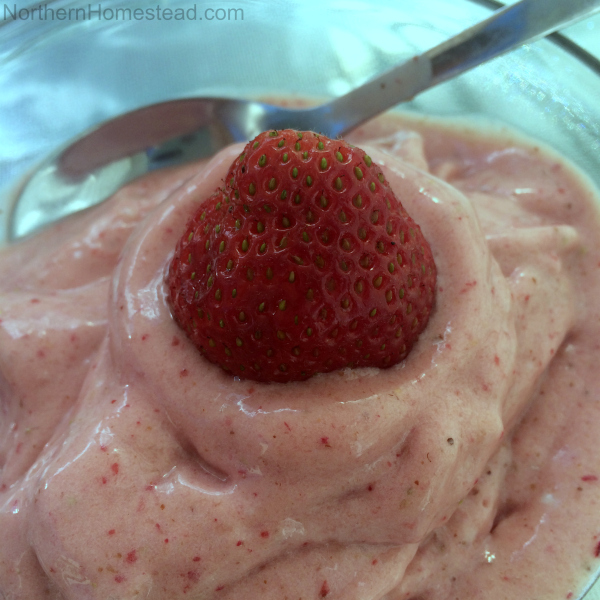 Berries are also beautiful in the garden. Starting an early spring with a display of flowers, that turn into colorful berries during the summer and often end the season with another display of amazing fall leaves. We love flowers and grow many perennial flowers, but berries have a special place since they are not just beautiful, but have so many health benefits and are delicious, too.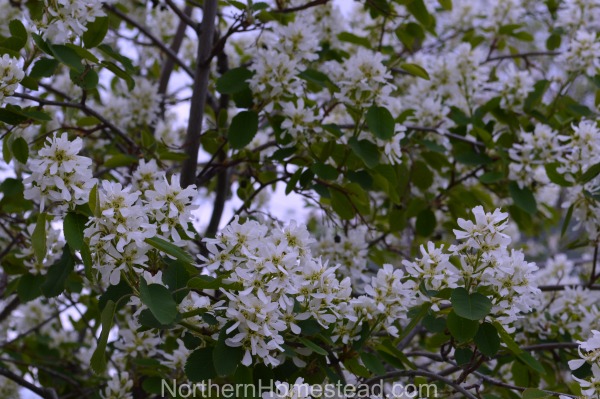 Now let's take a look into varieties of berries for zone 3 garden that we have experience with.
Haskap Honeyberries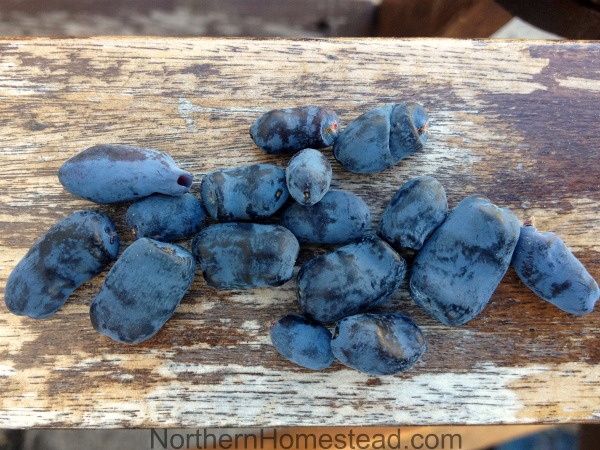 Haskap Honeyberries is the earliest berry to ripen in our garden. The name honeyberry is a bit misleading, I often say that you need honey to really enjoy these berries. They do get sweeter with ripeness, but if you wait too long, birds will get them.
For proper pollination, you will need two plants and it does matter what variety you have. Aurora is a great pollinator for other Honeyberries. We also grow Tundra in our garden.
Currants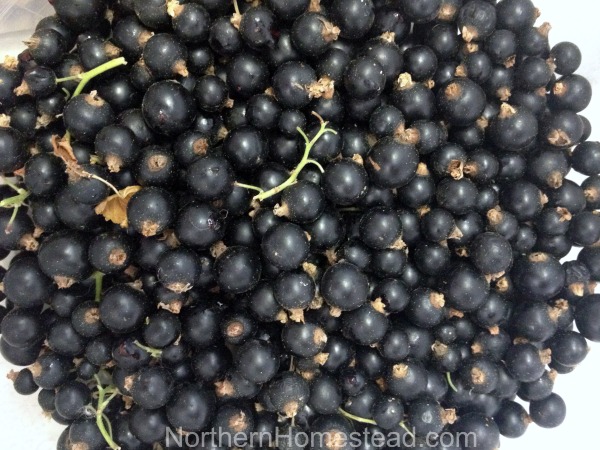 Apparently, currants have 8 times the vitamin C of an orange. In our garden, we grow black currants, but red and white would grow here too. If you have space, grow a collection of them.
Saskatoon or Serviceberries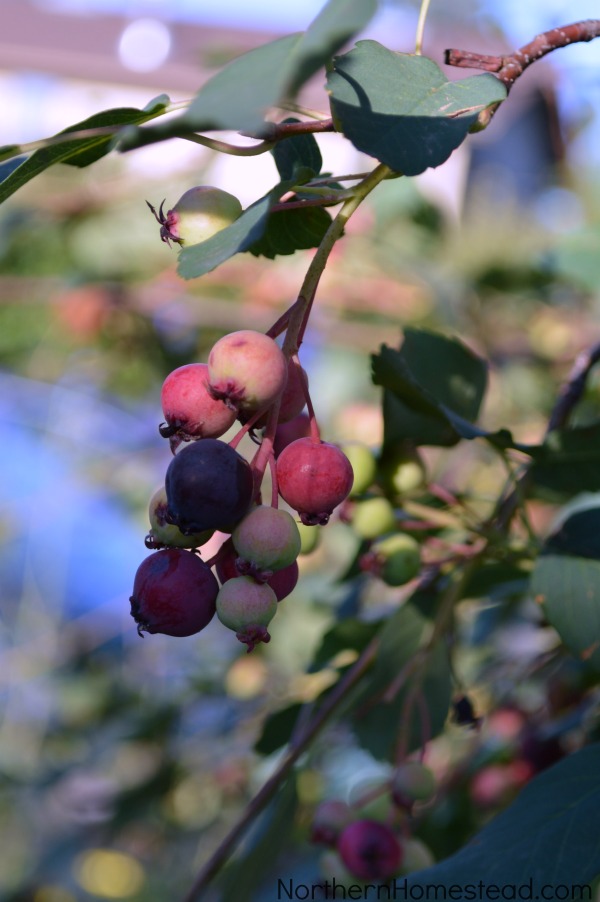 Saskatoon or Serviceberries are a must-have for cold climate. I didn't even know they existed prior to moving to a cold climate. I did find that we had to get used to the taste, or maybe it's just the texture? But these little berries grow on me. Very reliable and yummy. Plus this plant is very beautiful all throughout the season (see flower picture above). And if you are into pie making, saskatoon pie is delicious.
Raspberries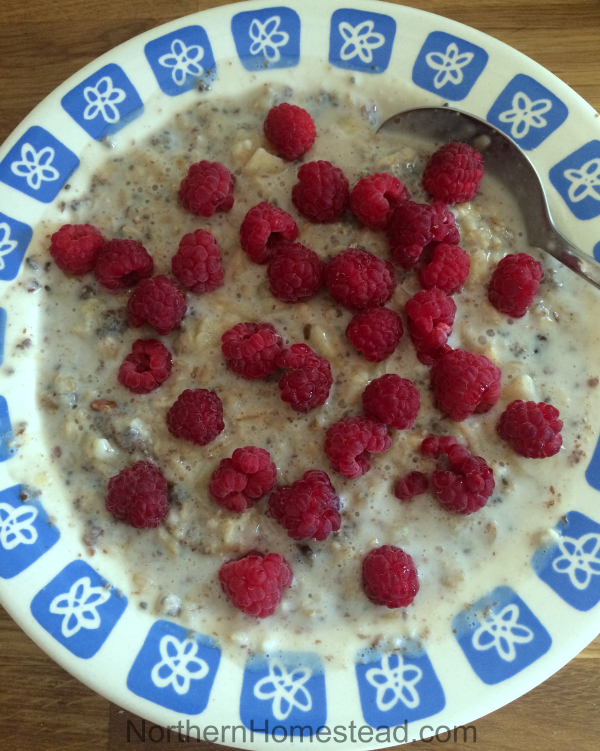 Raspberries are hands down my favorite berries. We grow lots of them and try to have homegrown all winter long for breakfast.
Last year we added to the regular red, a Wyoming Black raspberry. It is too early to know if the fruit will be able to ripen here, and I certainly am looking forward to tasting them.
Blackberries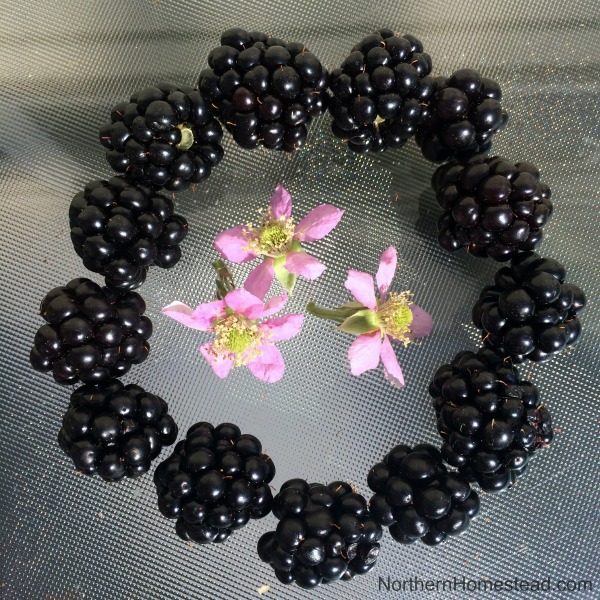 We grow the Chester thornless blackberry in our garden. And even though they are sold as a hardy plant, our experience is that they are not hardy enough for zone 3. We cover them up with leaves every fall. They also do not make it to fully ripen during our short summer, but most years we get enough to feel that growing them is still worth it.
Strawberries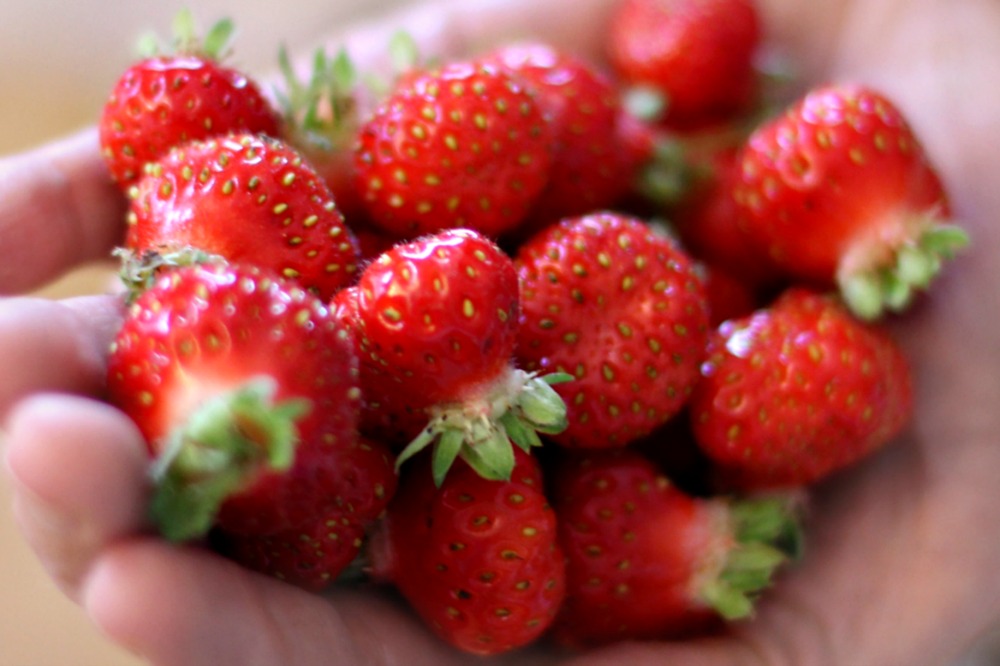 Strawberries are so fun to grow in the garden. We grow 4 different varieties, wild strawberries, June bearing, everbearing and day neutral. The goal is to have strawberries all summer long.
We also have tried to grow strawberries indoors during the winter. The results are mixed and overall, I would say it was not worth it for us.
Blueberries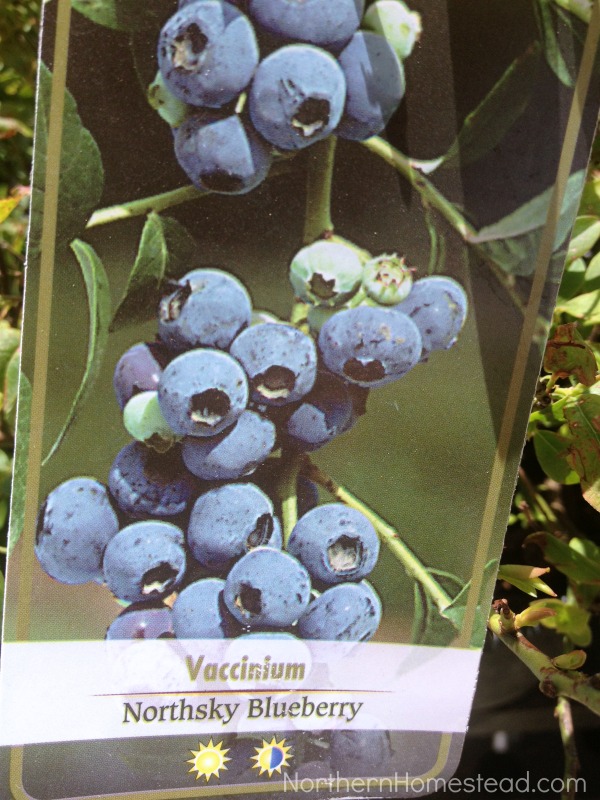 Not sure why, but we keep "growing" blueberries. We love blueberries but in our rich soil, the plants are really just surviving. If you have a spot with acid soil, it sure is a great berry to grow.
Gooseberries
One of the first berries we added to our garden very gooseberries. However, we soon discovered that they were on their way to take the garden over, so we got rid of them as soon as possible. I'm not saying that gooseberries are bad, just maybe not suitable for a small garden.
Lingonberry
Lingonberries are new to us. They are small, red berries that grow on a shrub. I must admit that they did not grow much in the first year, so we have to wait and see.
Aronia
Aronia is another new shrub for us. It seems to grow well and maybe someday we will be able to report how we like or dislike them. At least it is a beautiful plant, even if the berries would turn out too tart.
Sea-Buckthorn
We also planted Sea-Buckthorn last year. However, I must admit that we do have second thoughts on this vigorous plants. So far they are small, and apparently great companion plants, we will see.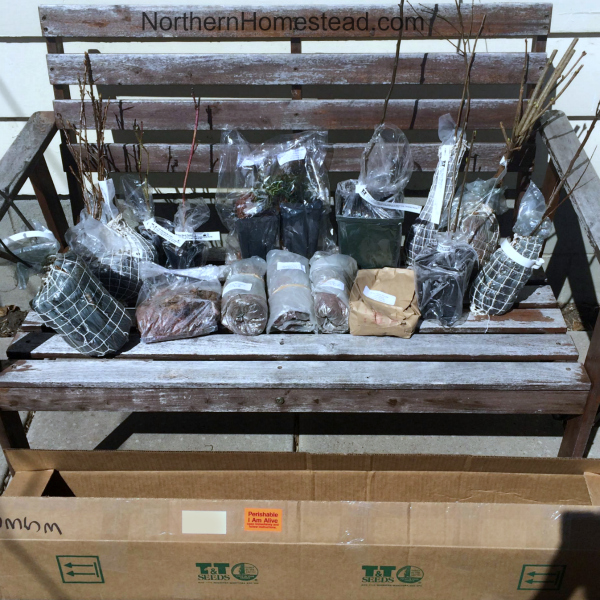 This is the list of the berries we grow or have grown in our garden. Most of these are available at T&T Seeds in Canada. Some were already growing here and some we bought locally.
There are more great berries to grow in a cold climate. Please share in the comment below what berries you are growing.
Check also out varieties of perennial vegetables for Zone 3 garden.
We invite you to subscribe to Northern Homestead and follow us on Instagram, Facebook or Pinterest for the latest update.
More Gardening Posts You Might Enjoy: