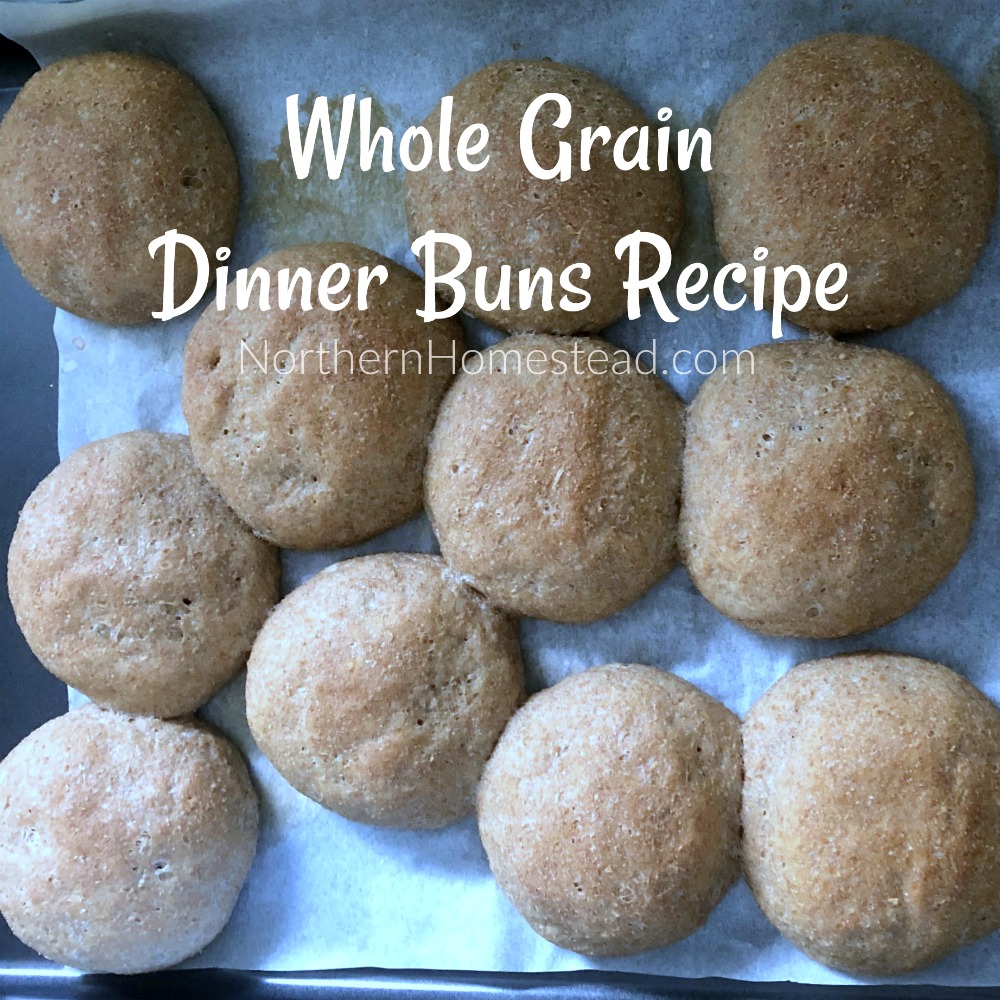 Homemade, fresh from the oven, whole grain dinner buns are a real treat. I first learned to make buns from my mom. However, her's were not whole grain. So I started to twist the recipe and created my own. For years, I used the same recipe that became famous as Anna Rolls.
After we started eating plant-based, I tweaked my recipe some more. I wanted the same yummy rolls all whole grain and plant-based. Here I share the recipe with you.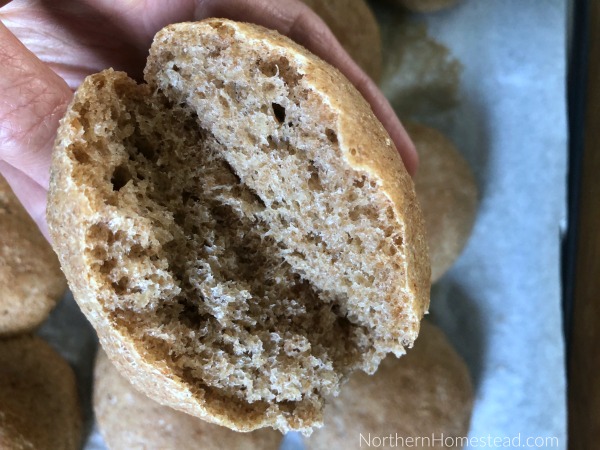 For oil, I use Earth Balance, it is 100% Plant-Made with integrity and organic ingredients. Contrary to margarine, Earth Balance is not made out of trans fats, it's plant-based and vegan. You can also use coconut or any other oil. Using boiling hot water in the recipe melts the Earth Balance, and saves me one step of work.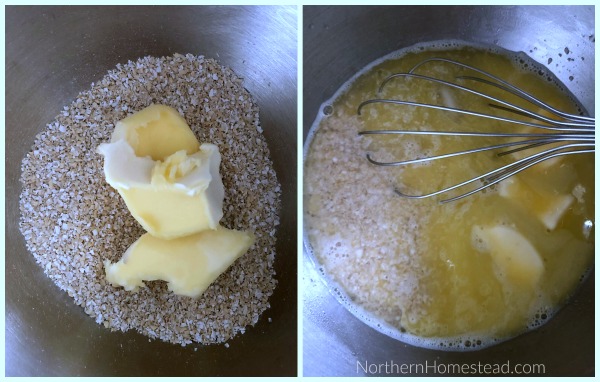 Besides the fat, dinner buns are usually made with milk and sometimes even eggs to make them fluffier. I tried to use plant milk, but it did not give me the result I was looking for. After researching it, I found that the solution is simple, just use oats.
You can use oat bran or rolled oats, both work. However, if you want your buns to be smooth, and not have rolled oats showing, bran is a better option.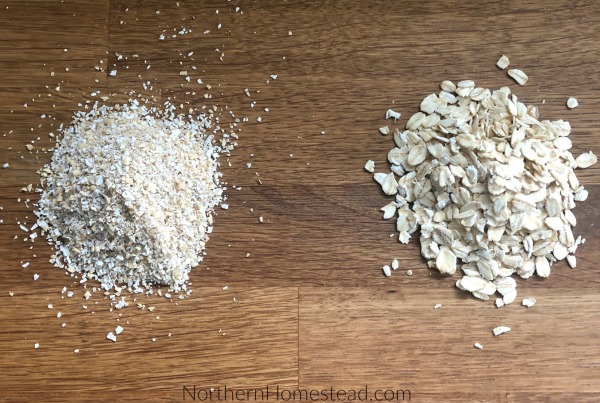 Soaking the outs is important in order to get the creamy texture that replaces the milk and eggs. If using old-fashioned rolled oats you can use a hand blender to make it smooth. Depending on your oat variety, this step may not be needed because after soaking for a bit in boiled water, the rolled oats become really soft. Just do what feels right for you.
The KitchenAid Stand Mixer is a real blessing when making good yeast dough. If using a Kitchen and Food Scale
 you can find out very quickly exactly how much flour you will need. There is no guessing left and you can just add all ingredients into the machine and let it do its magic.
In the recipe I use our measurements, note, yours might be different because of different climates. The first time I would suggest that you do not add all the flour at once, measure how much more or less you needed, make notes, and there you have your exact recipe. Note also that the oat expands, do not use more flour too early.
For grains, we like to use freshly ground spelt, but any grain of your choice would work. If you don't like it so heavy, substitute some whole grain with white wheat flour. If you don't have a grain mill, read more about our mill here.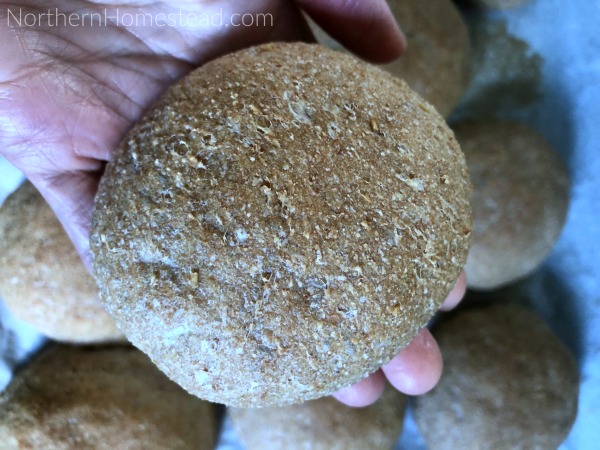 To form the buns oil your hands and take about 1/4 of the dough at a time. By pressing the dough between your thumb and forefinger to form egg-sized buns. The dough will fill two baking sheets.
Let the buns rise until they are about double. For me, they tend not to rise much in the oven, so I like to give them about an hour before baking.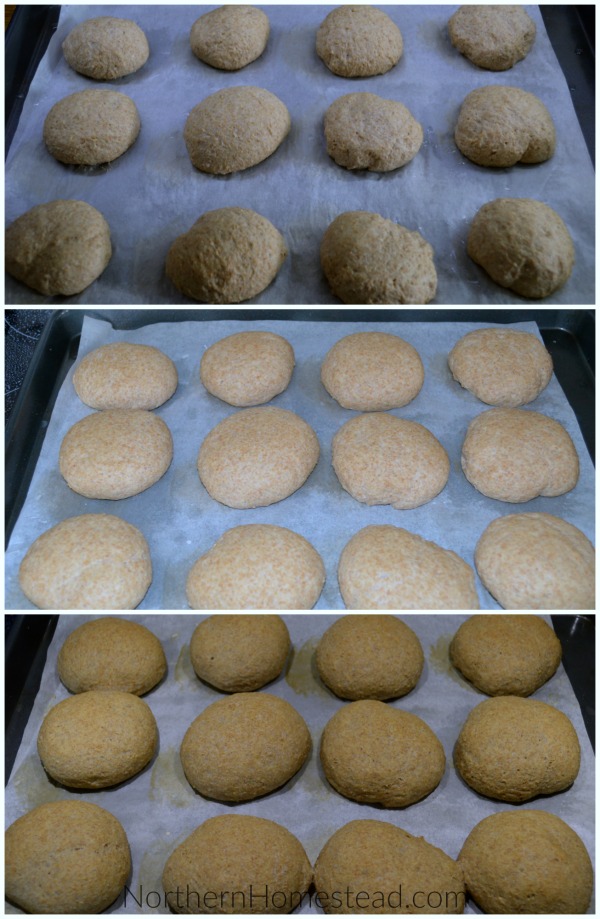 Whole grain dinner buns freeze well. I let them cool, transfer them into freezer bags, and place them in the freezer. This way we can take out as many as we need, reheat them for about 10 minutes, and they are just like freshly backed.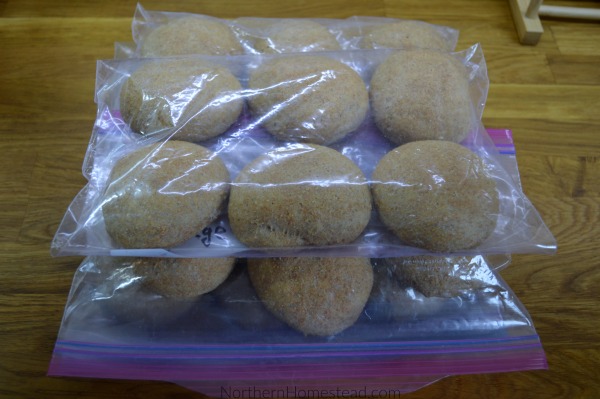 Enjoy!

Buns or Dinner rolls - also known as Anna Rolls
Author:
Anna @ Northern Homestead
Ingredients
100-gram oat bran or rolled oats (1/2 cup)
50-gram fat (earth balance, or coconut oil, or any fat of your choice)
1 cup (240ml) boiled water (let the fat melt)
1 cup (240ml) cold water
1 teaspoon maple syrup
1 teaspoons salt
1 tablespoon instant yeast
550 grams = 19.40 ounces of flour. I like to use freshly ground spelt but you can use any flour.
Instructions
In a KitchenAid Stand Mixer whisk the oat, fat, and boiled water till the butter melts. Let soak for at least 15 minutes.
Then add cold water, maple syrup, salt, and yeast, and whisk it all together, If you don't like the texture, use a hand blender to make it smooth.
Add the flour
Knead the dough for 5 minutes
Let the dough rest for 5 minutes
Knead for another 5 minutes
Cover the dough and let it rise till it is about double. (ca. 1 hour).
By pressing the dough between your thumb and forefinger to form egg-sized buns. The dough will fill two sheets.
Let the buns rise until they are about double in size.
Preheat the oven to 400 F, and bake for 18 – 20 Minutes
To make dinner rolls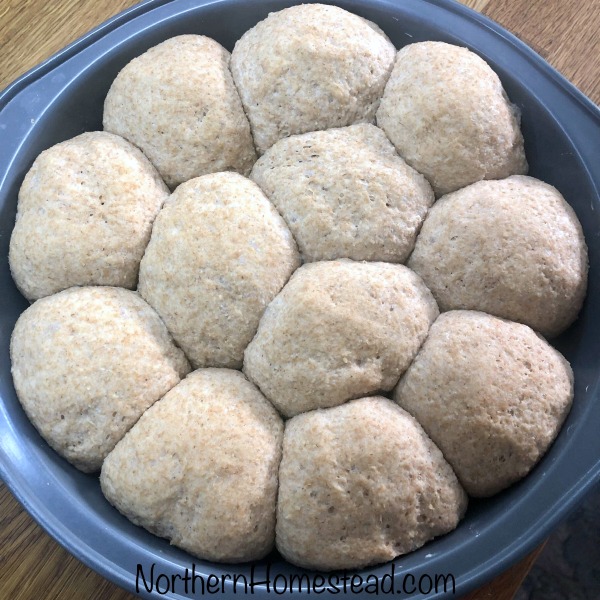 Divide the recipe in half so that you get 12 equal pieces. Shape them into balls and place them in a greased 8-inch round pan. Cover; let rise till about double in size.
Bake in preheated 400 degrees F oven for 18-20 minutes or until done. Remove from pan; brush with additional melted Earth Balance, if desired. Serve warm.
We invite you to subscribe to Northern Homestead and follow us on Instagram, Facebook or Pinterest for more yummy recipes.
More Recipes You Might Enjoy: