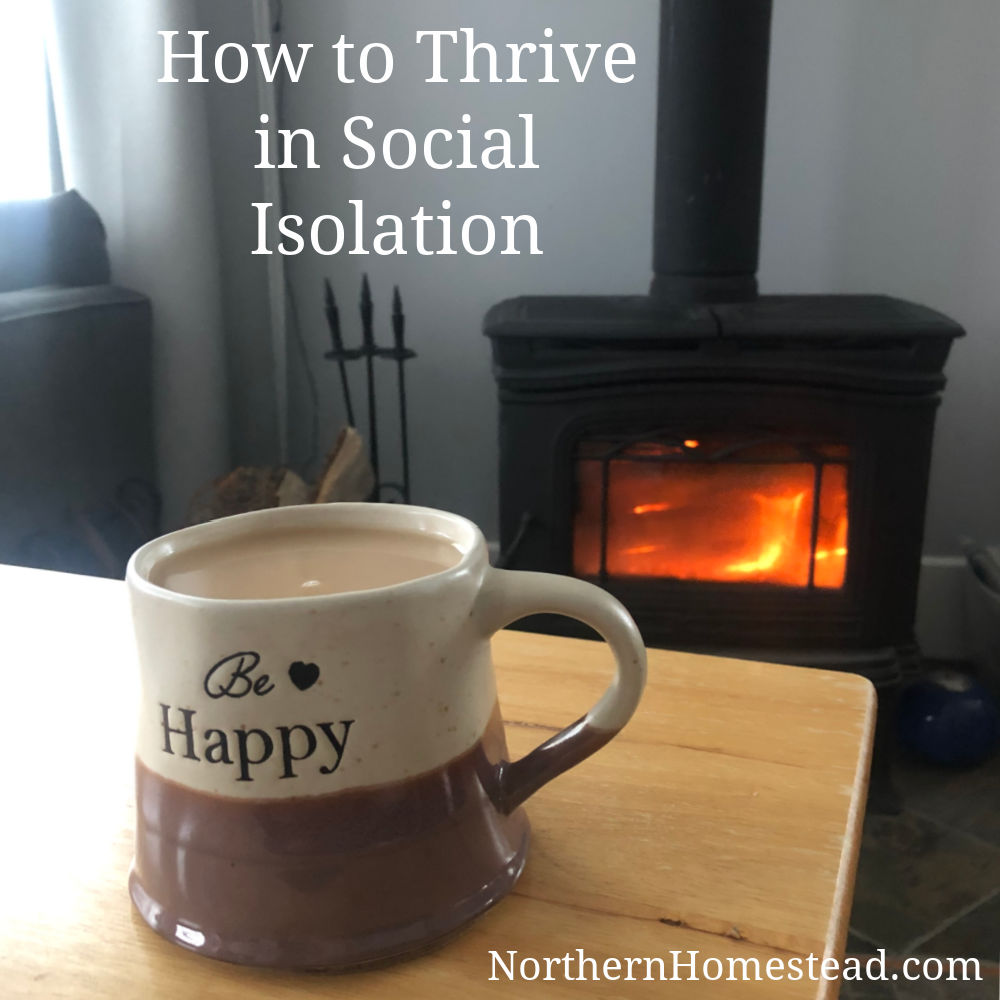 Social isolation has been part of our life for a long time and for different reasons. Now that it also has become a global thing to do, it's time to share some insights. I actually started this blog post in spring, but it never got published, mainly because we did not want to be misunderstood. Now that a long winter is ahead of us, and for many, it will be a lonely one, we take the courage to share. After all, we all want not just to survive this time but to thrive.
There are many reasons why people are socially isolated. If you thought this is a unique time, I can assure you that it is not. For so many, it's an everyday reality. Since everything happens for a reason, one reason might be that we start being more aware of it.
Reasons for social isolation
Contagious sickness. Prevention is what currently keeps many people at home and as a result, socially isolated. Not everyone takes it easy to say the least. I hope that this special time teaches us that if you are sick, you better stay at home. Every year lots of people go to social places with colds, flues, and viruses and as a result, many other people get sick. Quarantine is a good thing when there is contagious sickness. Stay home.
Location. Homesteaders and farmers often live so remotely that social isolation happens naturally especially during the winter months. Sadly though, big cities often have the same problem. They are not too far, they are too close to each other. Being constantly surrounded by strangers has the effect that we remove ourselves and isolate ourselves.
Culture and language barrier. We are immigrants children of immigrants for as long as we can trace back our lineage. People who have no idea what that is like are often rude to foreigners, telling them to go home. However, not everyone has a home. In our case, even a DNA test did not bring back much clarity. We are children of this world. Even though I speak fluently 3 languages plus a dialect, I would have a hard time telling you which one is really my mother tongue. I started multilingually. As someone who speaks different languages, I know that language is not just words, in fact, to really communicate and connect with people you have to know the culture. Cultural differences are a significant cause of social distancing.
Mental disorders. Neurotypical people are often not aware of how many among us have some kind of mental disorder or disability. Not everyone that looks normal also feels like everyone else. It is assumed that at least every 1 in 100 people are on an autistic spectrum and that does not include the dark number. If your community has 1000 people, you can assume that 10 of them are affected. And that's just one of many disorders. We have created a world that is often too loud, too busy, too socially complex to be enjoyed for those with mental disorders. Maybe your lonely neighbor next door is not weird, he is just not neurotypical.
Social Isolation is an opportunity
Being socially isolated is neither good nor bad in itself, it's what you make out of it that counts. If you spend the time alone to be miserable, lonely, needy, and whiny, then social isolation will have a very negative effect on you. But all of this has nothing to do with the fact that you are alone, but alone time points out more clearly your attitude.
See social isolation as an opportunity to grow and evolve as a person. It looks like all great people in history went through some kind of social isolation. Don't waste that precious time, if it is your situation right now.
If social isolation is temporary, see it as a sort of project that you have to accomplish. Don't be a victim, this is your opportunity to experience and learn a new skill.
Social isolation might also be your long term situation. Many long term socially isolated people would not even want it any other way, others might struggle greatly. Especially if you struggle with being alone, see it as an opportunity to find out why you struggle and maybe you should not be alone.
In any case, see social isolation positive, then it can turn into something even better.
Spend time with you
There is a big difference between being alone and spending time with yourself. Being alone is passive, and can be lonely and boring. Spending time with yourself is active and can be very rewarding. Make yourself feel good and welcome just as you would a good friend. Have a cup of tea, a special dessert, a good meal, a nice walk in nature.
Be with yourself each moment intentionally. It is important to have a good time, have it with yourself. Do not see alone time as a means to an end. Life is lived moment by moment, a moment alone is just as precious, as a moment with a dear friend.
Also, use that time alone to see what it is like to be with you. If you do not like to be with yourself why do you think others would? If you are not happy with yourself, alone time is there to fix it. A good book for that is The Vortex: Where the Law of Attraction Assembles All Cooperative Relationships. The most important relationship in life is the relationship between you and You.
Connect with your housemates
Many of us do not live alone. It can be a partner, children, family, extended family, or just someone we are sharing the house with and socially isolated with. Life can be so busy that those we are closest with, get the least attention.
This summer hubby and I had two weeks to ourselves in quarantine, we share a bit about it in our end of season garden update 2020. Since we are empty-nesters and do not have much of social life we usually spend quite a bit of time together. However, two weeks of not leaving the property was a whole other level. Since we could not leave each other, we had to be with each other. It was a great experience.
Most of us have been guilty of dressing, behaving, cleaning, preparing meals, etc just a bit better if a company is coming over or it's just our housemates.
Why?
The reason we often find it more appealing to spend time with friends than with those so close to us is, that with people outside the house there is a bit of mystery left, or we could call it masking. We only know each other's good sides, we can choose what we expose or reveal ourselves. At home, we often let go of those masks and become more authentic but on the flip side, we are also more vulnerable.
Social isolation from outside people can be a great time to concentrate on our own people, the ones we live with. To become more true and to give more grace. The balance between grace and truth or love and light makes home the best place to be.
And while you are practicing have a house party, a dinner, a game, a movie, a night around a fire, a romantic date at home, breakfast in bed, a book club, spa, and more. The ideas can be endless. Whatever you love doing with friends, do it with your housemates. Positive actions lead to positive emotions and positive relationships.
Have a hobby
Being socially isolated and having nothing to do is really boring. Use that time to develop a hobby. There are many hobbies that can be done together, however, in this article, we are looking into hobbies that are there to make you feel good alone. I find that an alone hobby has to be meaningful for you.
One of my hobbies is gardening. I grow a lot of flowers just to feel good, and yummy fruit to enjoy. Our garden is not a boring single-row garden, just to get it done. It is a place to spend time, and enjoy it.
Hubby likes building things. Our hobbies really complement each other. He builds a greenhouse and I plant it. He builds a cold room shelf and I fill it with home preserves.
Painting, writing, sewing, all kind of needlework, woodwork, beekeeping, gardening, music, photography, etc to name just a few can all be great hobbies to practice alone.
And as homesteaders we would say, turn your hobby into a homestead. We share more about it in Start Homesteading.
Make your home the best place to be
People who are always on the go often spend very little time at home. Also, people who socialize a lot create a home that is suitable for social events.
A home just for you is different. It is your place to be. Furnish and decorate it for you. There might not be a need for the big couch, to seat all your (non-existing) friends. Make it cozy for yourself.
Create different areas to enjoy and to look forward to spending time in. A hammock, sunroom, reading hatch, spa bathtub, or sauna are all great places to have in a home or garden.
I love being able to go to the growing room at the back of our old garage to enjoy a cup of tea or to meditate in the hammock. It's like visiting a good friend. If it happens that I can visit whit a friend there, it's great, but I also enjoy it by myself.
Have a pet
Pets are great companions. I think no home should be without one. But especially if you are alone a lot, a pet can be a true blessing.
When we think of pets, we usually just think of cats and dogs. However, if you are on a homestead there is no limit to the domestic animals you can have. Those can be useful on a homestead, and also great companions. Give your chickens names, and talk with them. It's not weird, just don't tell those who do not understand that ;).
Animals have great personalities and are also social beings. If you have never seen them this way, now is a good time.
In our case, we are an (almost) animal-free homestead and only have a cat. I often call her our garden cat, since she loves spending time in the garden so much. She is not overly social, and that is fine with me. I often think she has the same personality as me.
Read and study
There is the assumption that people who are socially isolated age sooner and become dement. Personally, I think it has nothing to do with socializing but with brain function. Our brain needs to be stimulated. Reading, and learning new things help.
I especially like audiobooks, and audible makes it possible to listen to as many as I want for a very good price. Social isolation can be very quiet. Listening to a book, course, lecture, etc gives me the opportunity to learn and listen all at the same time.
Use social media
Social media is great to connect to people far and wide. There are many people that share the same hobby or lifestyle as me that I follow on social media. I often call them my friends. I have Russian, German, and English friends. They talk to "me" and make me smile. However, most don't even know I call them friends. Just because I have so much time on hand, does not mean that I need to keep them busy.
Use social media, but don't go overboard with it. Do not impose your neediness or loneliness on it. Deal with those things yourself. Be grateful for people who spend their time to entertain, educate, or encourage you.
Start your own blog or vlog. Spending time alone allows us to think, learn, experience things others may have no time for. Sharing it with others keeps us socially engaged.
What helps you to thrive in social isolation? Please share with us in a comment below.
We invite you to subscribe to Northern Homestead and follow us on Instagram, Facebook, or Pinterest for the latest update.
More posts you might enjoy