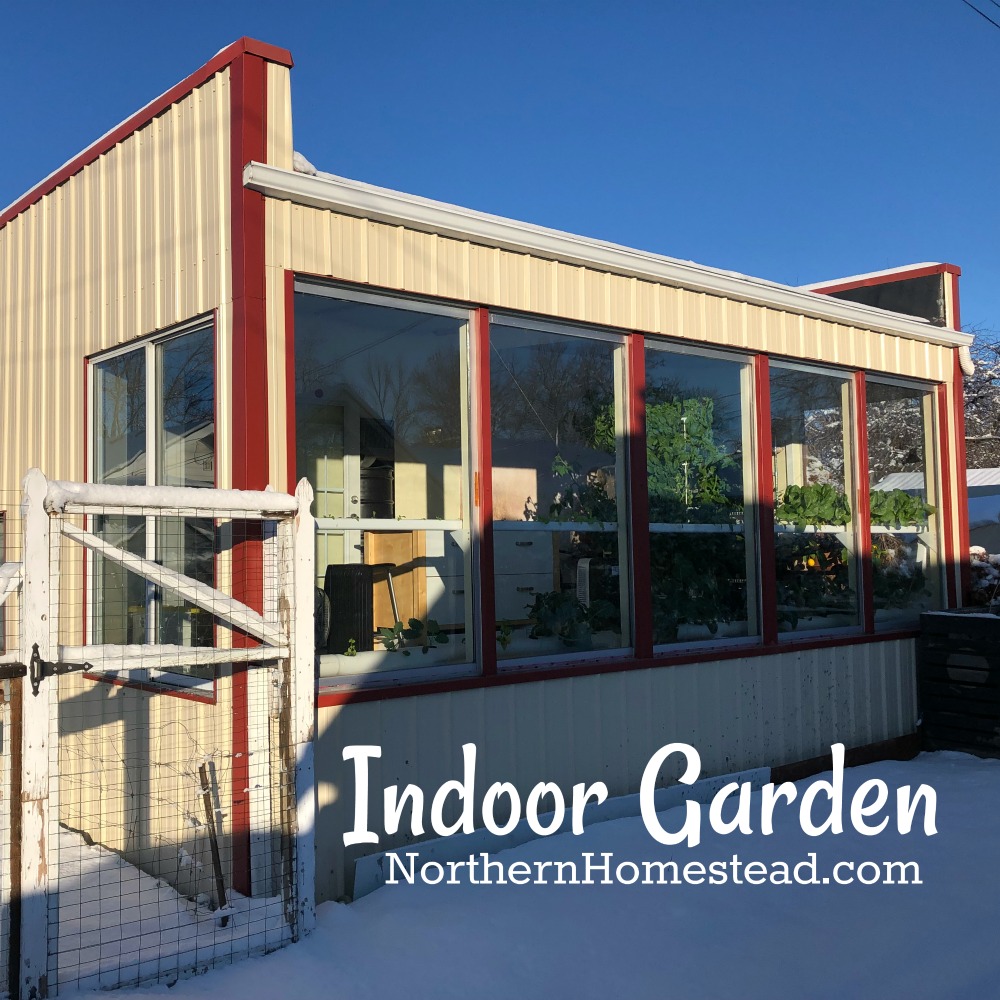 In the summer of 2014, we started the adventure of converting an old garage into a food production place. As you will see in this indoor garden update fall/winter 2019, we have come a long way.
The story
When we first started we had big plans and zero experience in indoor gardening especially in such a cold climate. You can call us big dreamers? Naive? Or both? — but over the years we have come to a place where we can say it all was worth it.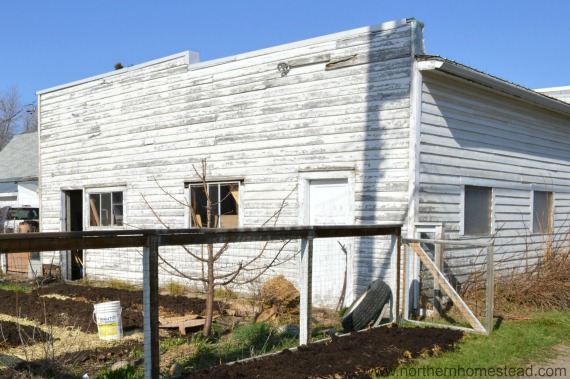 The old, oversized garage building had so much potential, and we wanted to use it as garage, shop, storage and food production.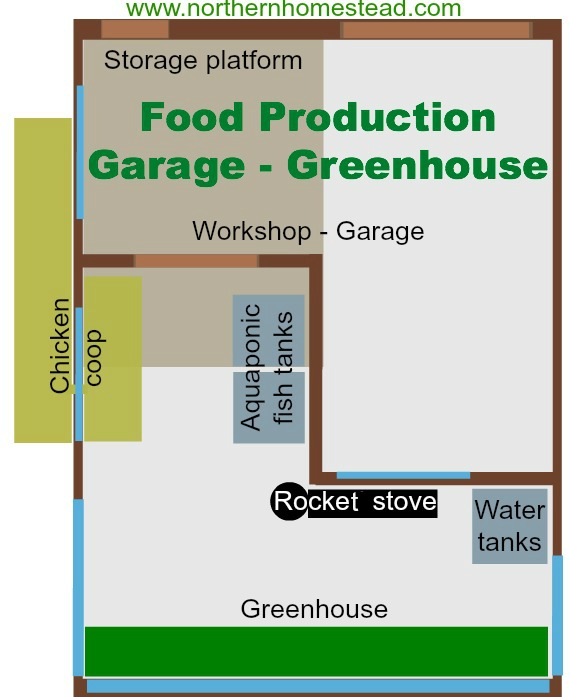 We made a plan and started building. Windows, water tanks, a bench for plants, and a chicken coop where soon in place. You can read more in the original post, turn a garage into a food production place. We were working on the rocket stove when winter arrived to stay, and it was cold.
You might be surprised to hear that the rocket stove was the first thing we gave up on from our original plan. You can read more about it here.
Then we raised the floor of the growing area, it really made a huge difference. Heat rises, and the area stayed much warmer.
Finally, we gave up on chickens and the idea to raise fish. It isn't that those things are not possible, it just gets really complicated if you combine so many projects. Less is more.
Here are just a few challenges that we came across.
Chickens do make a lot of dust and attract insects/bugs, flies, etc. Indoor plants are very sensitive to bugs. Keeping an indoor growing room as clean as possible is key to success.
The bigger a room, the more heat is needed to keep it above freezing in -40 degrees nights.
Hydroponic is simple and effective since we don't eat fish it made no sense for us to raise fish to grow plants aquaponically.
Don't make something into a full-time job, that is meant to be a fun project so that you can keep doing it for many years.
If you are new here, in our regular garden updates you can read about and see the progress.
New layout
Learning from all our experiences and becoming more realistic, we enclosed the growing area, turning it into a year-round growing room with lots of windows. The new layout is simple and effective.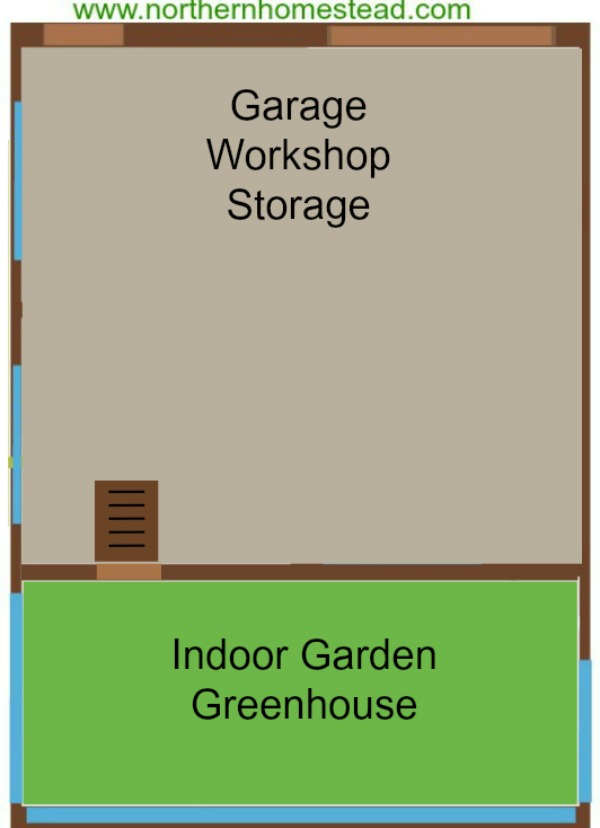 For urban growers like us, this is a real alternative to a passive solar greenhouse. Any existing building can be converted: garage, shop, barn, enclosed porch, etc., can be an indoor garden.
A place to enjoy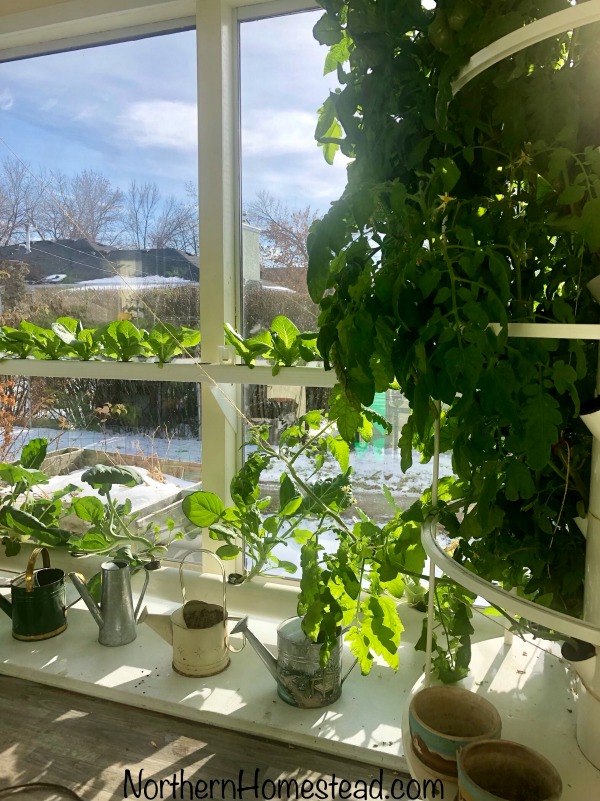 Our old plan was all about production. The final room is a nice place to enjoy. Interestingly, we grow more food than we ever did, just simpler.
N.F.T. hydroponic was a big step to growing more with less effort. Read about it here and here. We also still grow in a Tower Garden, this winter we grow tomatoes.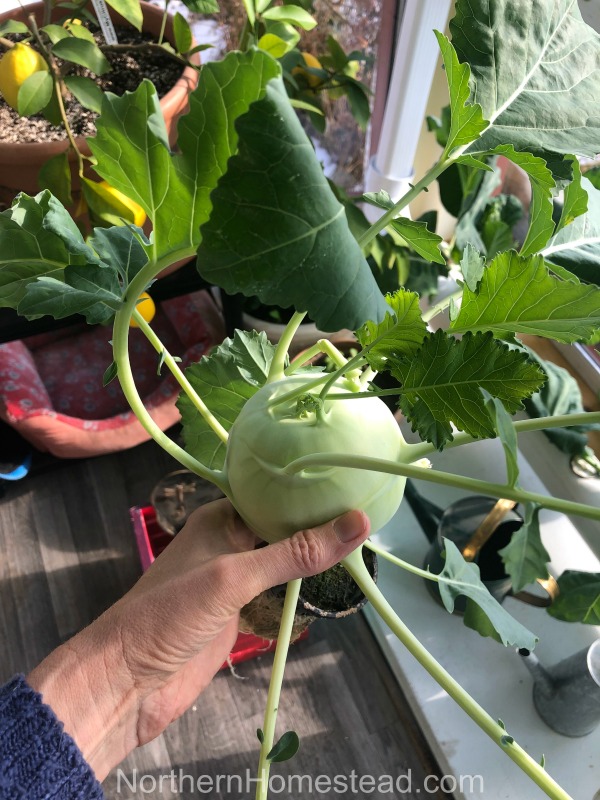 We start seed in the summer especially for winter growing. Kohlrabies have already been harvested and new plants are growing, the tomatoes are starting to turn colour and the Chinese Kale and herbs are an ongoing harvest. We also do succession planting especially for lettuce but also other hardy plants to keep the production going.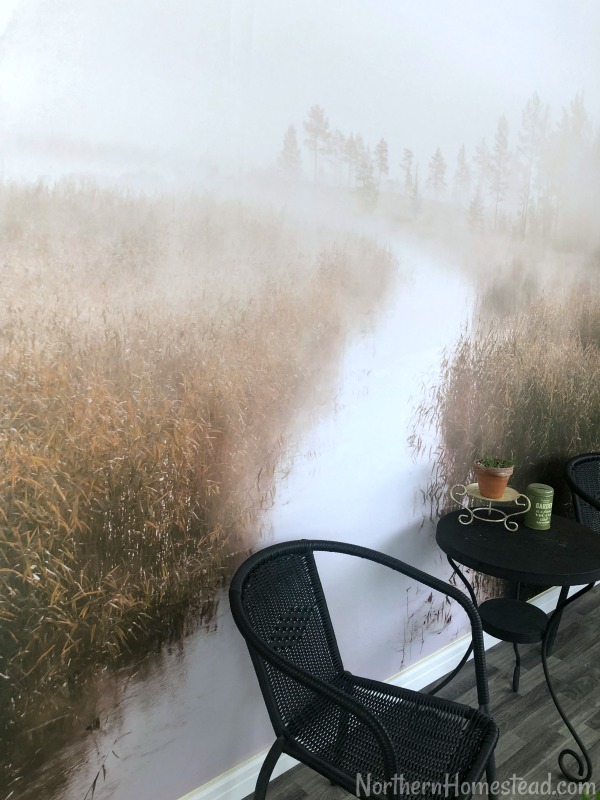 Over the summer we renovated the room and added a wall picture by Jonna Jinton, a Swedish artist. The picture is a silent reminder that life is in the Now, and we can enjoy each present moment.
As the days get shorter and cooler, the growth slows down. At times, it seems that even life slows down, winter is a special time and there is no need to rush anything.
A garden is a friend you can visit anytime, and this one grows even in the winter. We made a video for you, so you too in a way can visit our indoor garden.
What do you think, would an indoor garden be something for you, too?
We invite you to subscribe to Northern Homestead and follow us on Instagram, Facebook or Pinterest for the latest update.
More posts you might enjoy