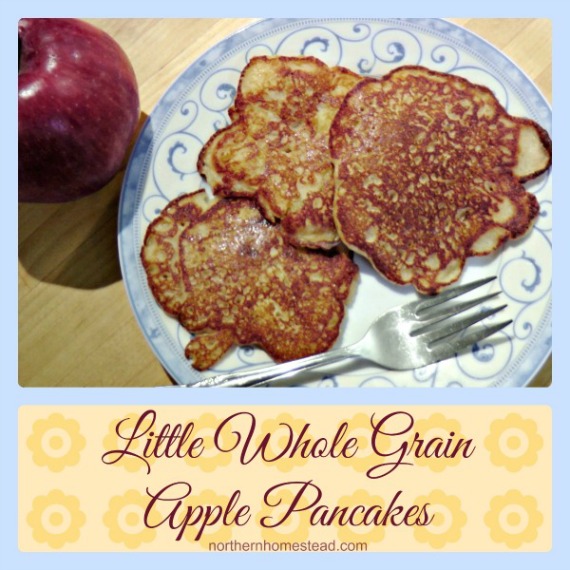 Note: This is an older recipe. We have since changed to a plant-based diet and love it. It's better for our health, all living and the planet.
Friday is our breakfast for supper day. Our kids just love pancakes and co so much that we decided to have a day were we eat it for supper. That way I am not hearing wishes about having crepes or kaiserschmarrn every day  :).
One of my favorites are the little apple pancakes. Apples make these little pancakes extra special. They taste very good with other fruits or berries too, whatever is in season. Just adjust the sweetener if you're using not so sweet fruits or berries.
Recipe ingredients:
2 cups freshly ground whole wheat flour (I use freshly ground spelt)
2 1/2 cups buttermilk
2 eggs, beaten well
2 tablespoons butter or coconut oil, melted
2 tablespoons honey
2 teaspoons baking soda
2 teaspoons baking powder
1/2 teaspoon sea salt
2 sweet chopped apples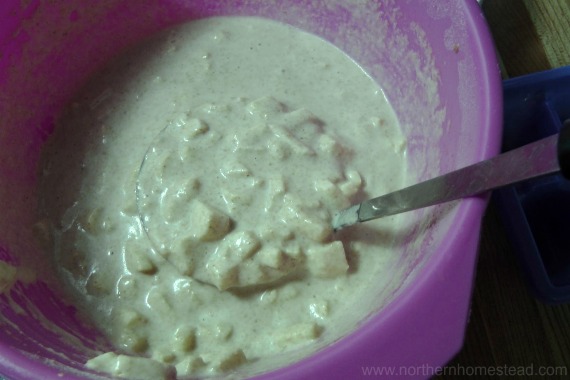 Recipe instruction:
In the morning, or the day before, mix freshly ground flour and the buttermilk in a bowl. Cover and let it sit on the counter for about 12 hours.
Just before baking them, mix in the other ingredients.
Grease the pan with coconut oil.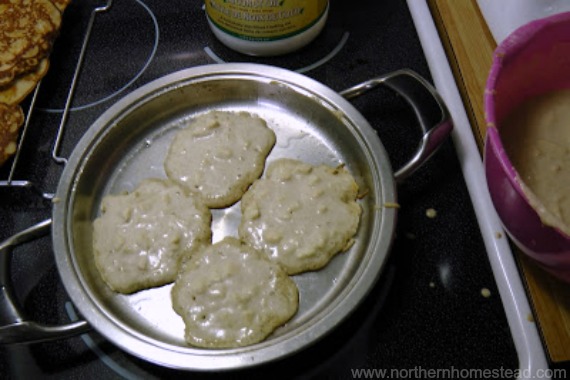 Make 3-4 little pancakes per pan, cook over medium heat until golden brown on each side.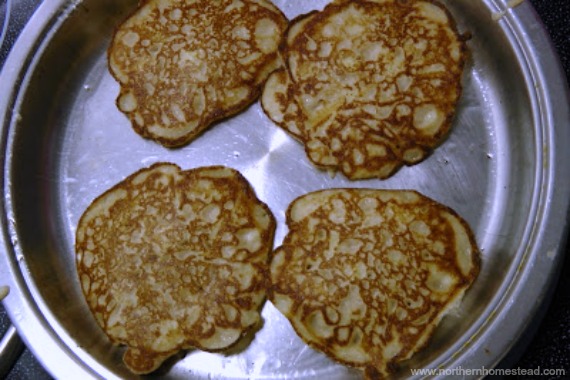 Makes about 30 Pancakes. Enjoy!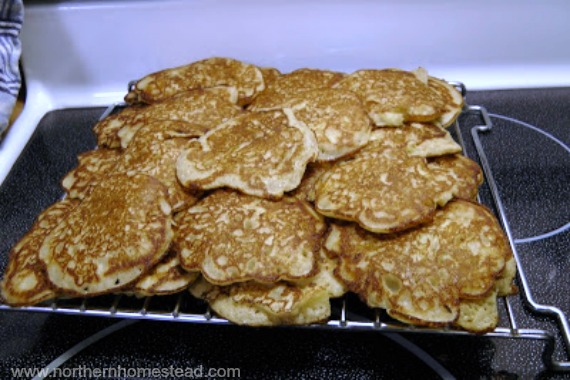 We invite you to subscribe to
Northern Homestead
and follow us on
Facebook
or
Pinterest
for more great recipes.
More Recipes You Might Enjoy: