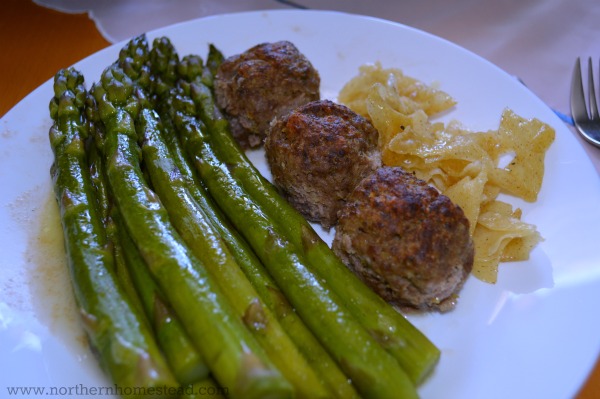 Meatballs Recipe Traditional and Plant-Based has more vegetables or can be made all whole-food plant-based and is not deep fried in fat.
Our somehow international background comes through in the kitchen quite often. Old recipes from all over Europe are simple and yummy. Often there are as many versions of the same meal as there are countries. The Ukrainians, Polish, or Russians would call them kotlety, the Swedish kottbullar, and the Mennonites kotletten. We love them in so many ways, just plain with some veggies, in a sandwich, or as a pre-made cold dish with some salad.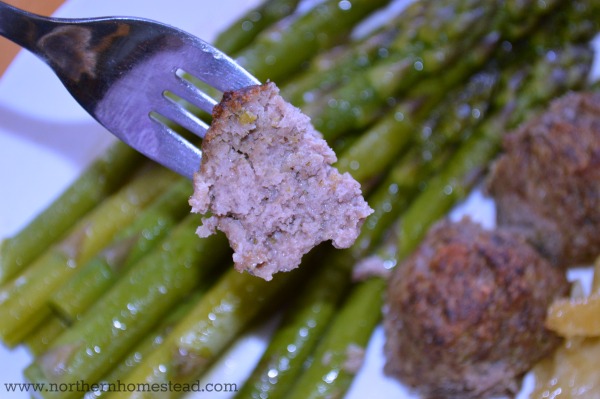 This recipe here has more vegetables as most traditional recipes would have, and is not deep fried in fat, resulting in very yummy, juicy meatballs just the way we like it. Zucchini makes the meatballs juicy, without using much fat. I call zucchini my secret ingredient and add it to many dishes.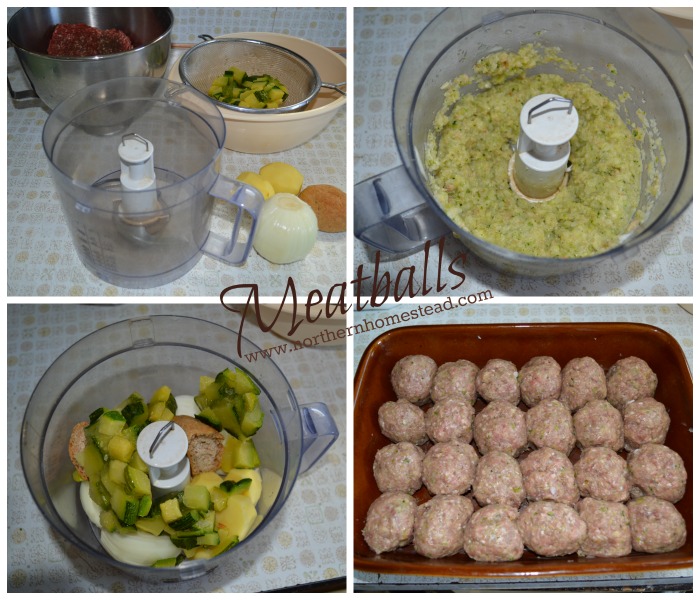 Most classic recipes from the past do not have exact measurements. More or less of something does not really matter. Every mom had her own preferences, or maybe it just depended on what was available. Most families had many people to feed on the land or garden they had growing. Things were simple. Never the less, most recipes have survived decades and are considered specialty food.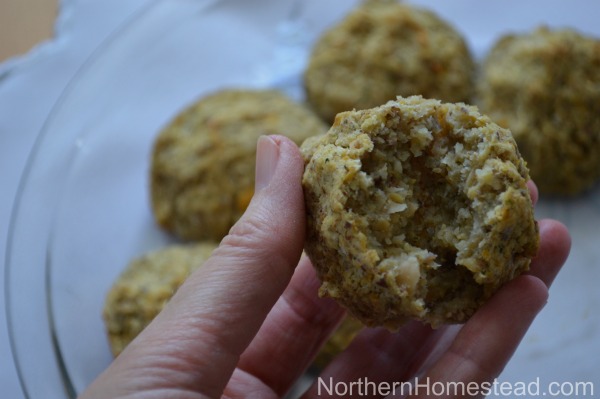 The simple, more relaxed approach to recipes is what resonates with me. Recipes are there to give inspirational ideas, not a strict pattern to follow. I love using imagination and creativity in the kitchen, read more at Freestyle Cooking. This recipe can be made with more veggies or all plant-based, too.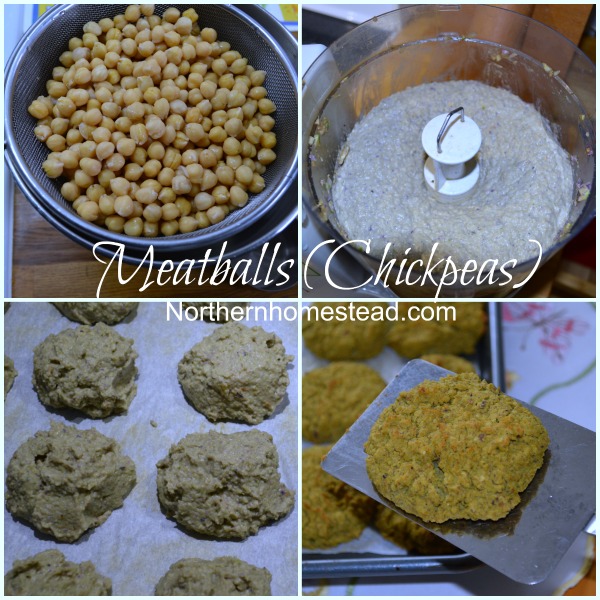 Replace the ground meat with 4 cups of your favorite cooked and strained legumes, add 2 tablespoons ground flax seeds to hold it more together and there you have yummy whole-food plant-based "meatballs". The legumes can be processed in a food processor very fine with all the other veggies in the recipe, or mashed with a potato masher, leaving some texture.
Leftovers are also great ingredients in vegetarian meatballs. I have made them with leftover refried beans, roasted cauliflower, and potatoes. They turned out so delicious that I plan to make extra of those things next time I make roasted veggies and refried beans. Plus no one will ever know that you are just using up some leftovers.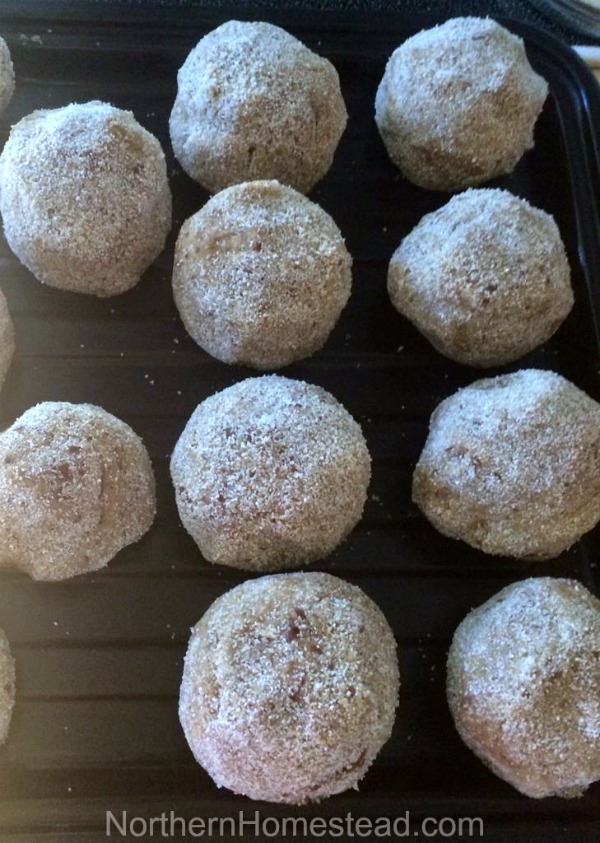 These veggie balls are with leftover refried beans, roasted sweet and white potatoes, some rice, beans, and chickpeas. I spiced it up with onions, garlic, turmeric, and pepper. Also, a little bit of homemade salsa to make them just right. Shape them into balls or burgers, whatever works best for you. I find that the veggie balls are easier to form when you coat them in wheatlets or breadcrumbs.
The veggie balls taste great with carrot pepper salsa. Try the plant-based version you might like it even better than the traditional, we sure do.
Here is the meatballs recipe traditional and plant-based. As I said before use it as a guideline, add spices you like and be creative, there is no right or wrong when it comes to traditional recipes. Enjoy!

We invite you to subscribe to Northern Homestead and follow us on Facebook or Pinterest for the latest updates.
More Recipes You Might Enjoy: