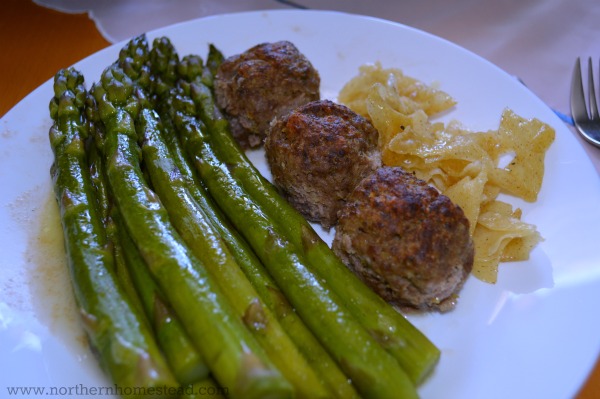 My somehow international background comes through in the kitchen quite often. Old recipes from all over Europe are simple and yummy. Often there are as many versions of the same meal as there are countries. The Ukrainians, Polish, or Russians would call them kotlety, the Swedish kottbullar, and the Mennonites kotletten. We love them in so many ways, just plain with some veggies, in a sandwich, as a pre-made cold dish with potato salad, or as a fancy meal with spaghetti squash.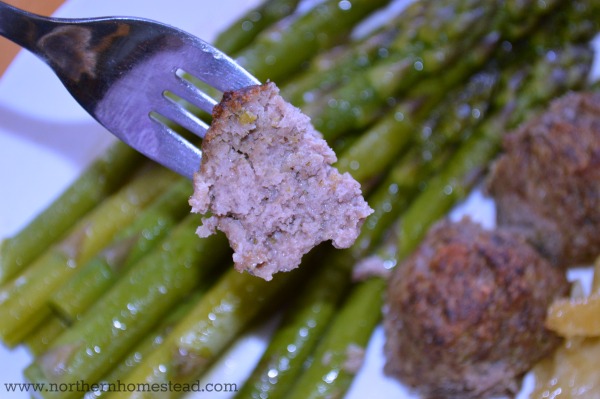 My recipe here has more vegetables and is not deep fried in fat, resulting in very yummy, juicy meatballs just the way we like it. Healthy, homemade from scratch meatballs with veggies.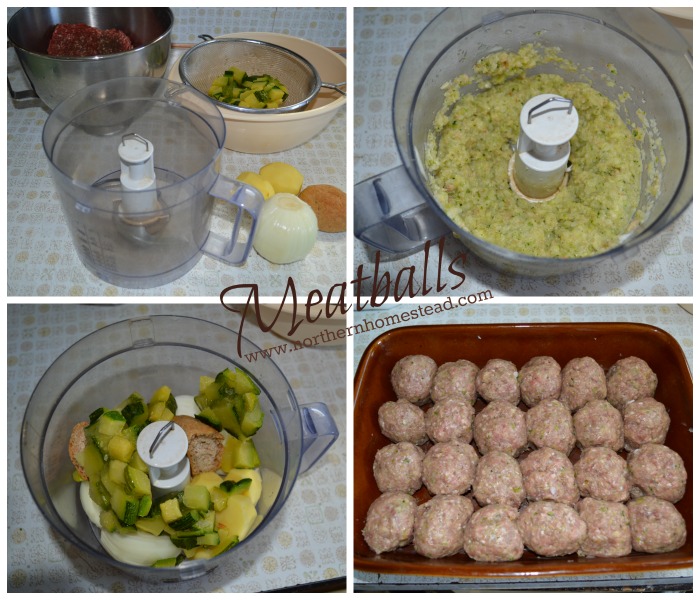 It seems like most classic recipes from the past do not have exact measurements. More or less of something does not really matter. Every mom had her own preferences, or maybe it just depended on what was available. Most families had many people to feed from the land or garden they had growing. Things were simple. Never the less, most recipes have survived decades and are considered specialty food.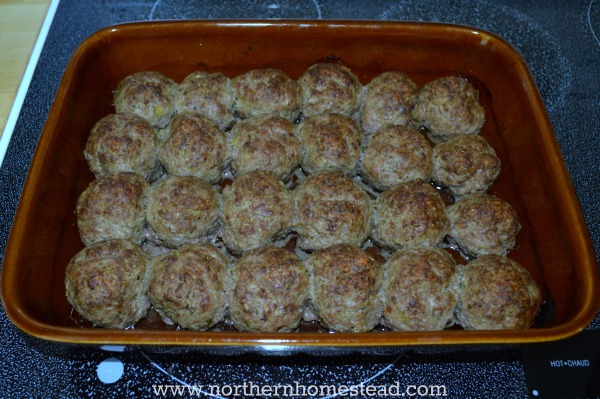 Zucchini makes the meatballs juicy, without using much fat. I call it my secret ingredient and add it to many dishes that call for ground beef. Zucchini can be fresh or frozen, it combines with the meat making it more tender and moist.
Spaghetti squash goes so well with the meatballs. You can bake them in one go side by side in the oven, then serve them together, yum.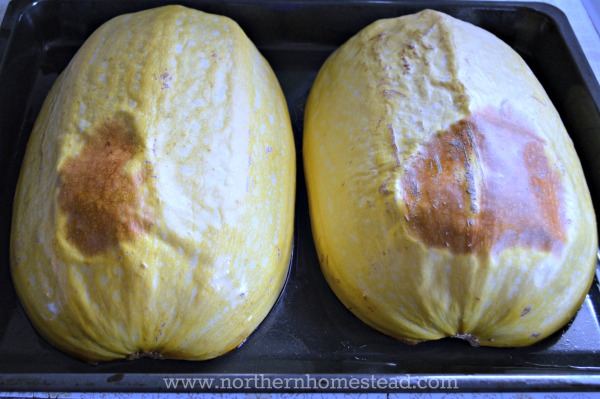 After baking the spaghetti squash, I simple scrape the spaghetti like strings with a fork, add some butter and a few table spoons of my homemade tomato salsa. Then pop it into an oven safe dish, top with the already baked meatballs and it is ready to go into the oven to be served in a few minutes, or to be frozen for later. Always a winner, and so simple to make.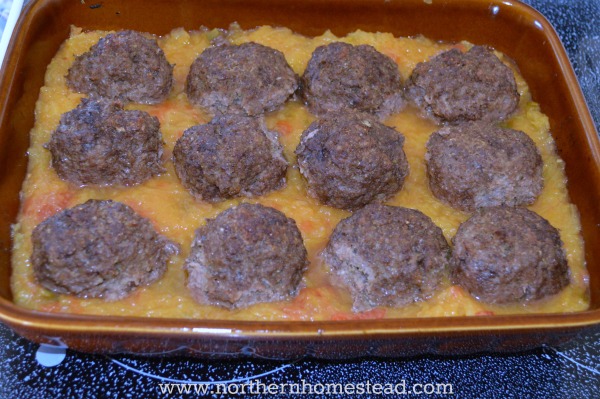 Here is the recipe:

We invite you to subscribe to Northern Homestead and follow us on Facebook or Pinterest for the latest updates.
More Recipes You Might Enjoy: