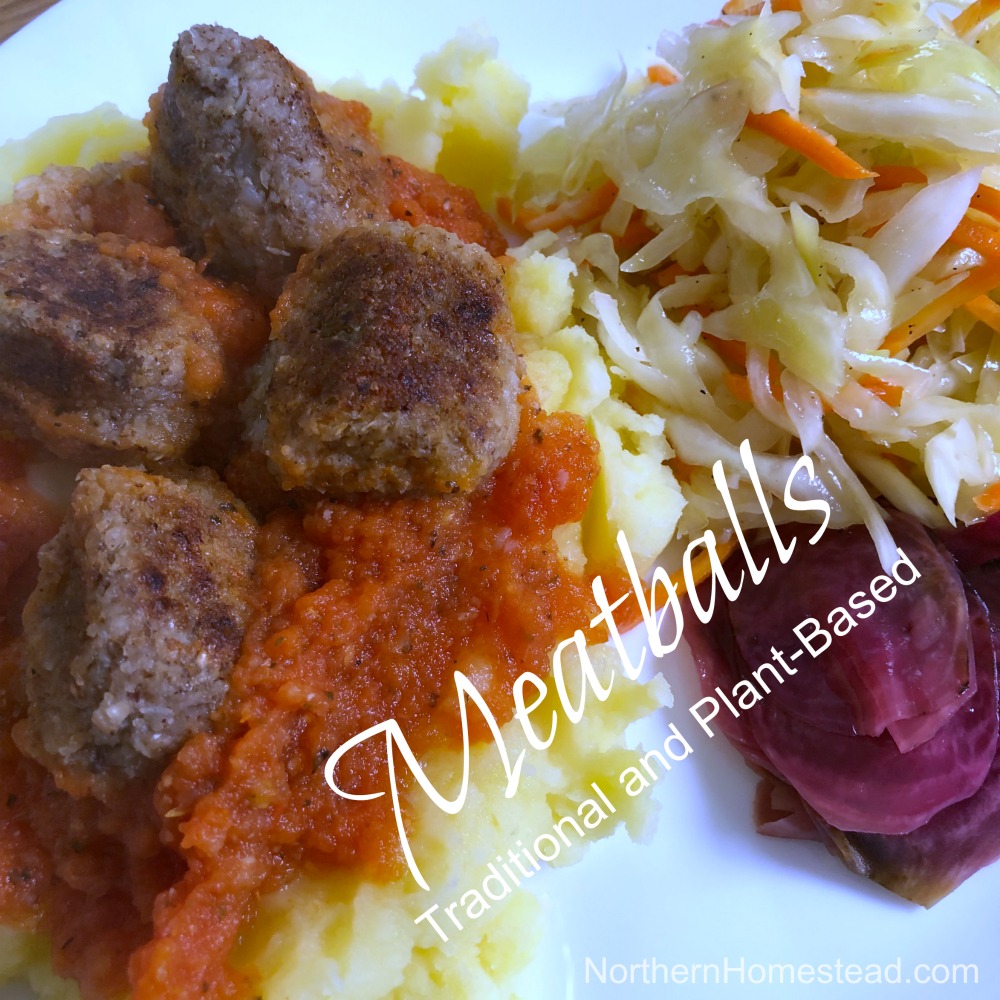 Our somehow international background comes through in the kitchen quite often. Old recipes from all over Europe are simple and yummy. Often there are as many versions of the same meal as there are countries. Meatballs Recipe Traditional and Plant-Based is one of them.
The Ukrainians, Polish, or Russians would call them kotlety, the Swedish kottbullar, and the Mennonites kotletten. We love them in so many ways, just plain with some veggies, in a sandwich, or as a pre-made cold dish with some salad.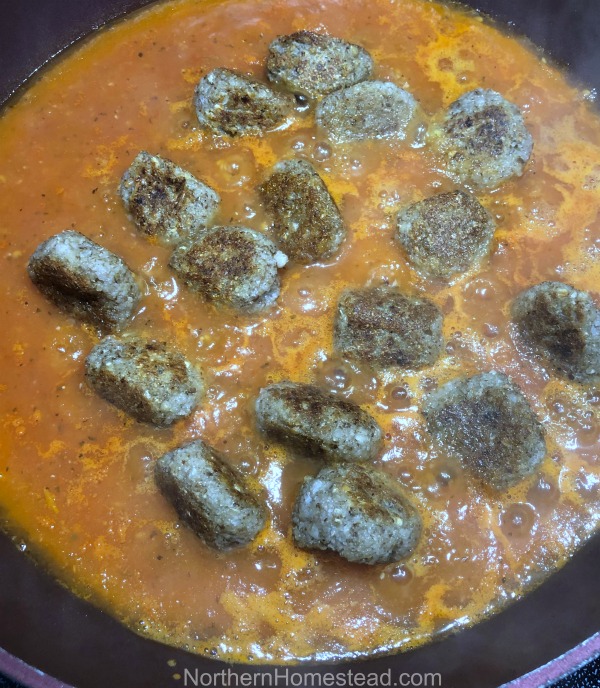 Meatballs do not have to have meat in them. They can also be made out of grains, beans, peas or mixed vegetables. My favourite I think is the buckwheat version. They taste so yummy and if you didn't know, you maybe would think they are just perfect meatballs.
Fry or bake
Meatballs can be deep-fried, air fried, baked or simply fried in a pan using just a little oil.
If I had an air friar, that would be maybe my choice, but baking them in the oven works great too. They need 30-40 minutes on 350, depending on size.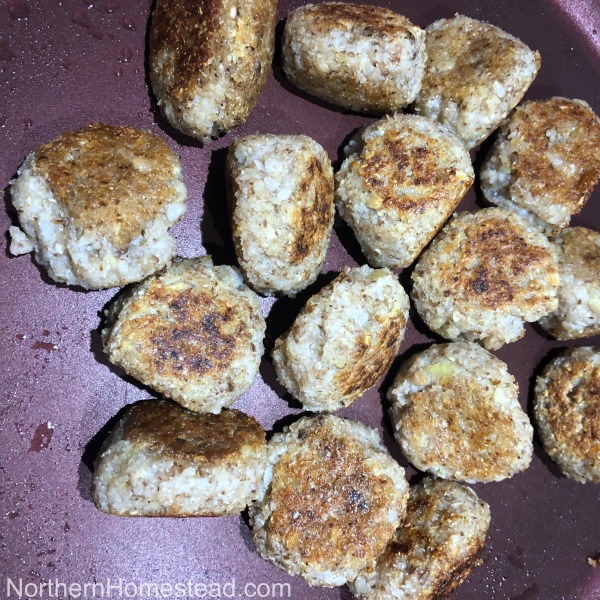 Frying in a pan with little oil works well too, however, it is hard to get them evenly browned. I still think it is better than deep frying in lots of oil. They will need about 5 minutes on each side, also 20 minutes altogether.
Shape and coat
Most meatballs are shaped into balls, however shaping them into burgers works too, and is great for using them in sandwiches or burgers. The recipe can be the same.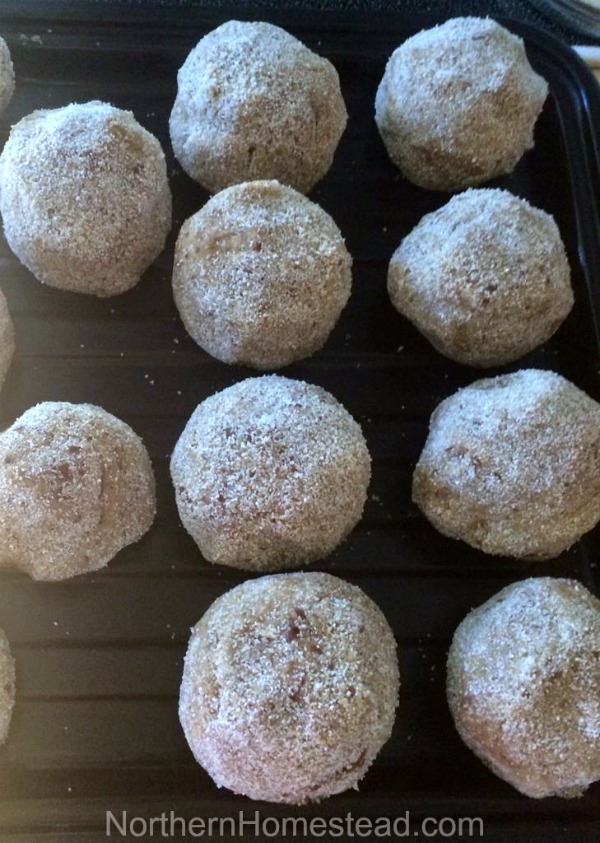 The veggie or meatballs may be easier to form when you coat them in wheatlets or breadcrumbs.
Traditional recipe
Most classic recipes from the past do not have exact measurements. More or less of something does not really matter. Every mom had her own preferences, or maybe it just depended on what was available. Most families had many people to feed on the land or the garden they had growing. Things were simple. Never the less, most recipes have survived decades and are considered specialty food.
The simple, more relaxed approach to recipes is what resonates with me. Recipes are there to give inspirational ideas, not a strict pattern to follow. I love using imagination and creativity in the kitchen, read more at Freestyle Cooking.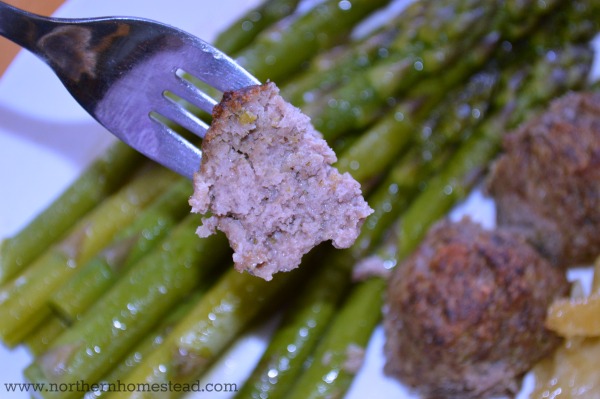 There is no way to say that just one recipe is the one and only traditional meatball recipe. But maybe it is safe to say that all traditional recipes did include meat.
This recipe here has more vegetables as maybe most traditional recipes would have.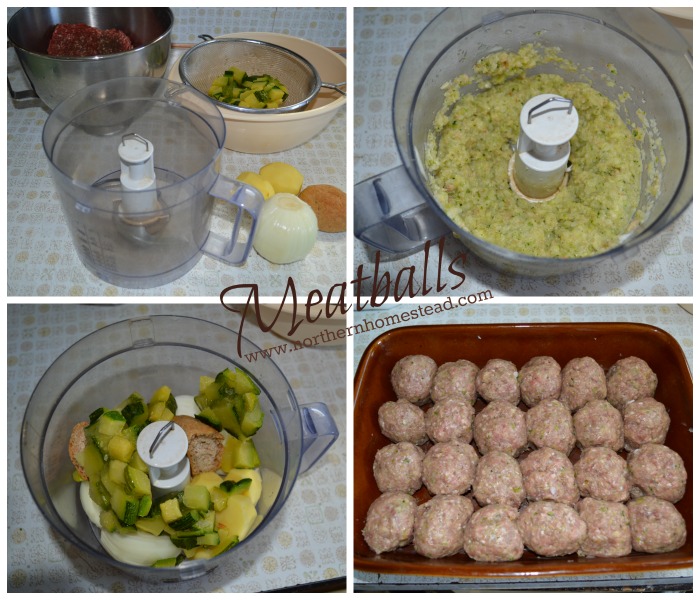 Zucchini makes the meatballs juicy, without using much fat. I call zucchini my secret ingredient and add it to many dishes. In the picture above I used frozen zucchini, fresh of course works even better.
Beans or chickpeas meatballs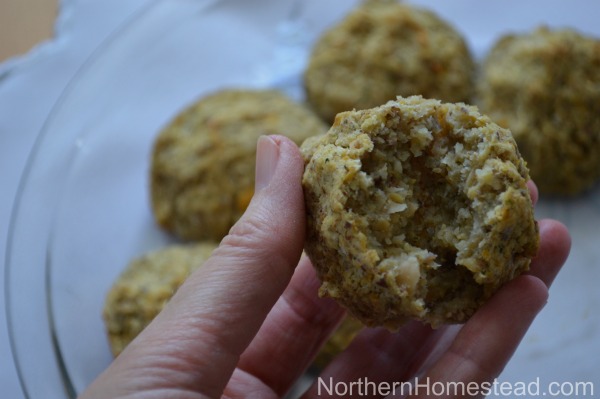 Replace the ground meat with 4 cups of your favorite cooked and strained legumes and there you have yummy whole-food plant-based "meatballs".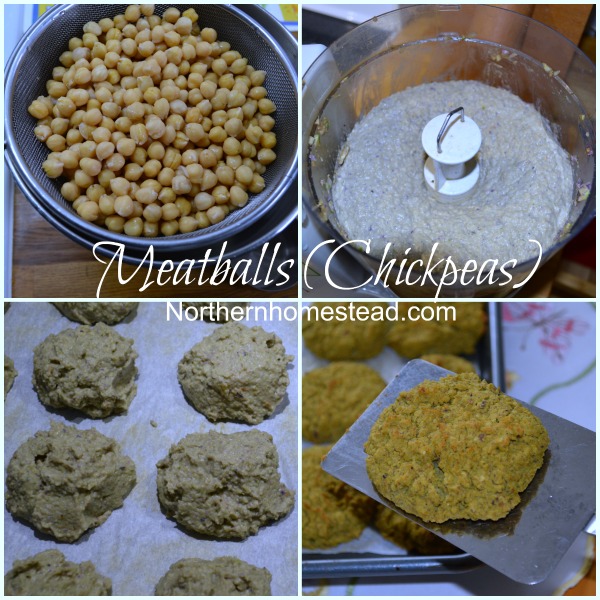 The legumes can be processed in a food processor very fine with all the other veggies in the recipe, or mashed with a potato masher, leaving some texture.
Buckwheat meatballs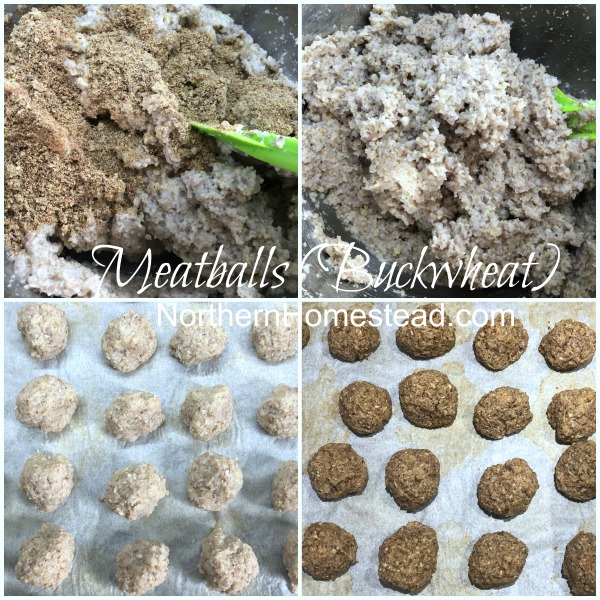 Buckwheat is an amazing grain that doesn't get enough attention I think. It cooks quickly, tests great and is packed full of nutrients. Some go as far as saying it is the world's healthiest food. Buckwheat is also gluten-free. So the buckwheat meatballs are gluten-free also.
For the meatballs, we use cooked buckwheat groat. To cook use a 2 to 1 water grain ratio and cook for 10-15 minutes.
I do not use zucchini in the buckwheat meatballs since the wheat is already more on the moist side. Just use all potatoes instead. And yes, we use raw potatoes in meatballs. If the potatoes are a very watery variety, make sure to strain them.
Instead of bread, I use ground flaxseed for the buckwheat version. It can be used in any version if you want the meatballs to be gluten-free.
Try the plant-based version you might like it even better than the traditional, we sure do.
Here is the meatball recipe traditional and plant-based. As I said before use it as a guideline, add spices you like and be creative, there is no right or wrong when it comes to traditional recipes. Enjoy!

Meatballs (Kotletten)
Author:
Anna @ Northern Homestead
Ingredients
2 lb extra lean ground beef or 4 cups legumes or Buckwheat
1 cup shredded zucchinis (Use all potatoes with buckwheat)
1 cup chopped onions
1 cup shredded potatoes
1 slice whole grain bread or 2 tablespoon ground flax seeds
Salt and pepper to taste
Instructions
Note: If you have a food processor, you can add all the ingredients except the meat, legumes or grain into it, chop for a few minutes. Otherwise
Shred and chop all the vegetables
Soak the bread.
Mix well
Form about egg size balls, or the size and shape you like, and place them on an oiled baking sheet.
Bake for 30 - 40 minutes on F350 or till golden brown.
We invite you to subscribe to Northern Homestead and follow us on Facebook or Pinterest for the latest updates.
More Recipes You Might Enjoy: