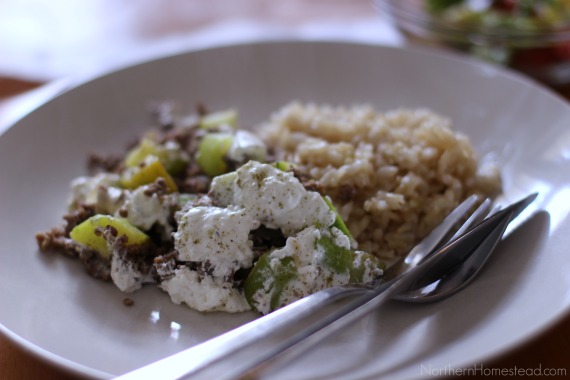 Note: This is an older recipe. We have since changed to a plant-based diet and love it. It's better for our health, all living and the planet.
Summer time is zucchini time – if you grow zucchinis then you probably have lots of them. I find one plant can easily produce enough zucchini to eat for a family of 4. But sure, we grow more than just one plant – zucchini in overload! Zucchini is one of the plants that you want to grow at home from no GMO seeds. Sadly, most conventional zucchini is GMO. Since zucchinis are easy to grow and very productive, it is one of our favourite summer vegetables in the garden.
We are growing an heirloom zucchini from Italy Costata Romanesco. The most flavorful zucchini type squash there is. The green fruit have prominent ridges. This one I would not peel, it is yummy throughout!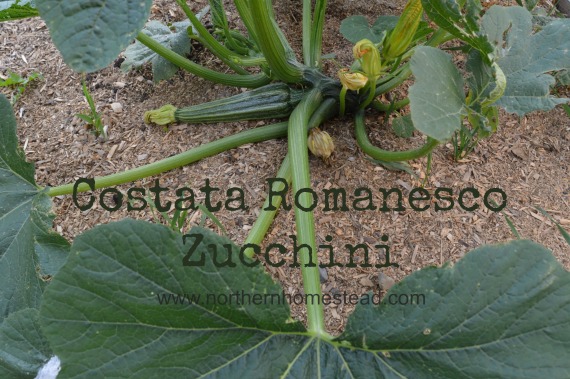 Zucchini tends to take the taste from whatever it is prepared with, making it a very versatile vegetable. Zucchini can be added to almost anything. A cheap meat extender and soup thickener, but also a great vegetable on its own.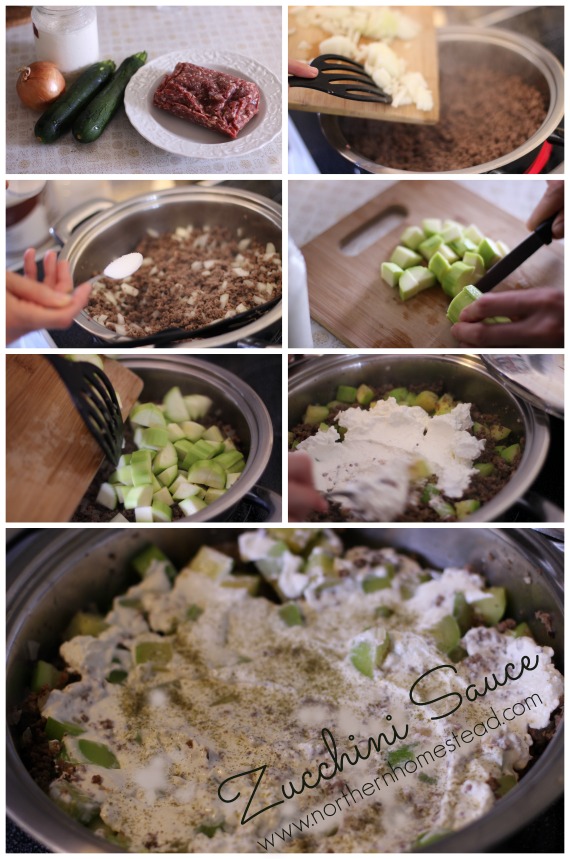 Rice with Zucchini Sauce is one of our favourite ways to enjoy zucchini. It is simple and yummy. Sour cream is best homemade, it gives this dish a special touch, totally different from the more common tomato combinations.
Serve the sour cream zucchini sauce with rice and fresh salad. Enjoy!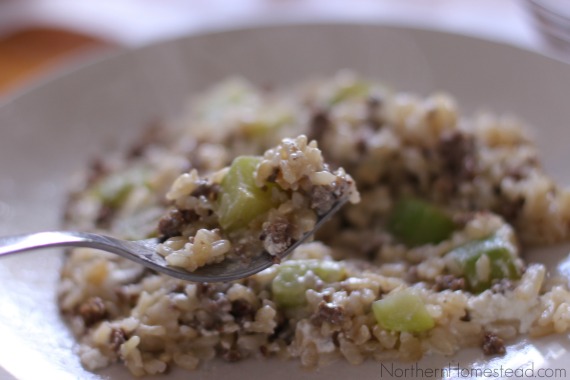 Rice with Zucchini Sauce
Author:
Anna @ Northern Homestead
Ingredients
1 pound ground beef
1 chopped onion
1 - 2 zucchinis (peeled or not peeled, your choice)
approximately 1 cup sour cream
1 teaspoon salt
1 clove of garlic (optional)
Herbal salt
1 cup brown rice
1 teaspoon salt
2 cup water
Instructions
Fry the meat in the pan on medium high. Break it into fine pieces while it is cooking.
Add the chopped onions and one teaspoon of salt to the meat, fry till the meat is done and the onions look glassy.
Press in a clove of garlic to the meat after it's done (if so desired).
Cut the zucchini into about thumb-sized pieces and add them into the pan.
Lower the heat to low, cover the pan, and let cook for about 10 minutes, stirring occasionally so it doesn't burn.
When the zucchinis are done, add the cup of sour cream and spread it over the mixture as evenly as possible.
Sprinkle with herbal salt.
Then cover the pan and turn off the heat.
Let rest for about five minutes so the sour cream gets warm but does not cook.
Serve with cooked rice and fresh salad.
We invite you to subscribe to
NorthernHomestead
and follow us on
Facebook
or
Pinterest
for more great recipes.
More Recipes You Might Enjoy: