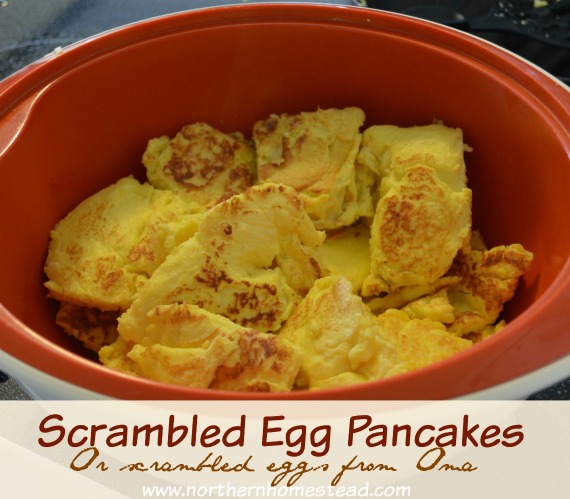 Note: This is an older recipe. We have since changed to a plant-based diet and love it. It's better for our health, all living and the planet.
You have never heard of scrambled egg pancakes? Me neither, I just came up with this name for a very old traditional food. In my family we would just call it scrambled eggs from Oma. This has been a favorite Sunday lunch in my husband's family. It is not just scrambled eggs, it's more yummy, more filling, almost like a cake, but so simple to make. I thought Scrambled Egg Pancakes sounds good for it. Or just go with scrambled eggs from Oma ;). We love Oma and her yummy recipes.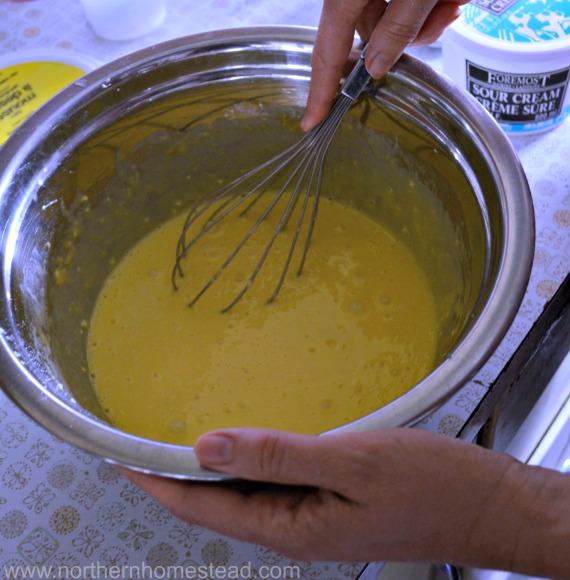 We took lots of pictures so you can see how to make the scrambled eggs pancake, it is not complicated maybe just a bit different.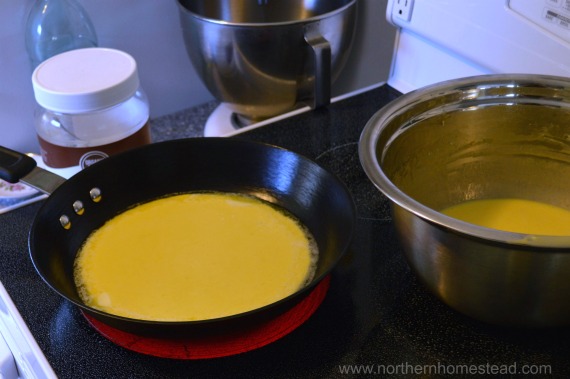 I find preparing two portions at a time works best. You sure can make as much batter as needed, but don't put everything in a pan it ones.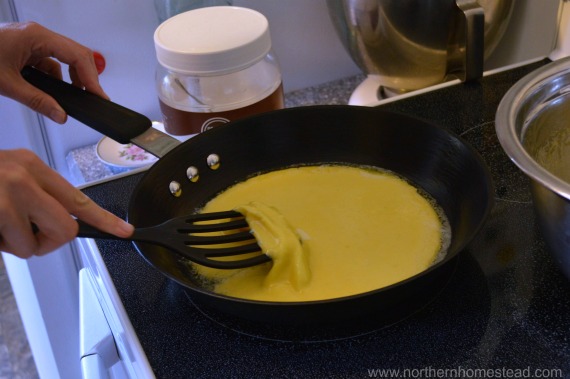 As soon as you see the batter thickening at the bottom of the pan, start lifting the cake so that fluid from the top can go to the bottom. Keep doing it till all the eggs are thickened. This will make the scrambled egg pancakes fluffy.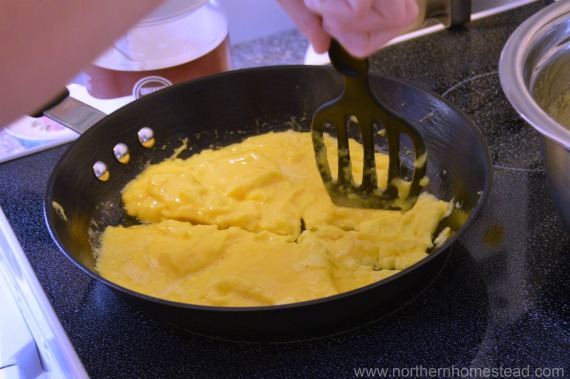 Now divide the cake into pieces and turn it. Divide into some more pieces, as many and as small as you want. Keep turning so everything is golden brown.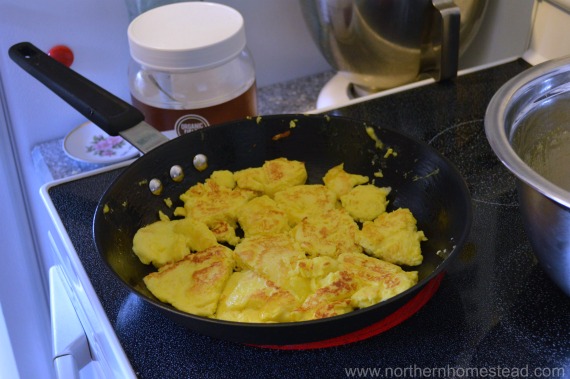 Serve with anything you like your scrambled eggs or pancakes with. Enjoy.

We invite you to subscribe to NorthernHomestead and follow us on
Facebook
or
Pinterest
for more great recipes.
More Recipes You Might Enjoy: