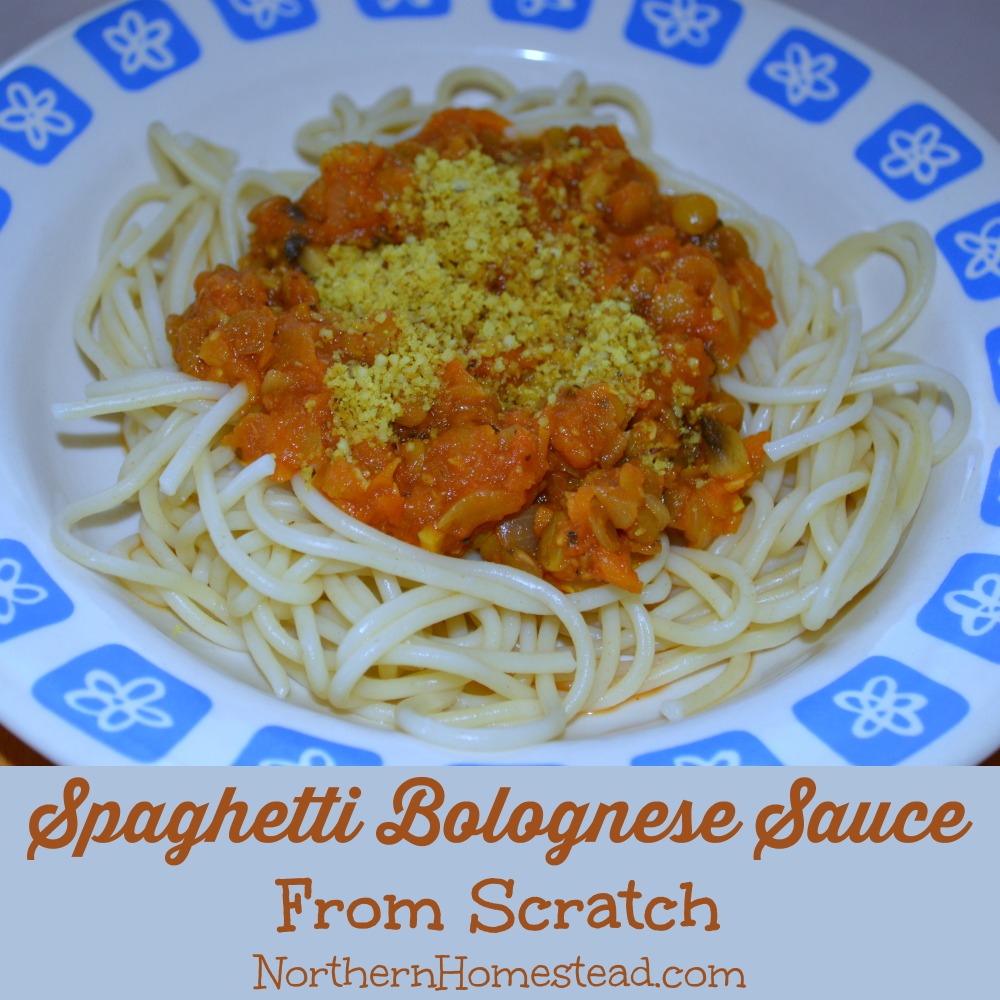 Spaghetti bolognese sauce from scratch has been a favorite simple meal of ours for years. It is a bit more work than to just opening a jar, but it's so worth it. After all, if you make it from scratch you know exactly what you get – all healthy and wholesome.
We like to use homegrown ingredients wherever we can. Fresh carrots taste just as good as frozen grated carrots. Crashed tomatoes can be replaced with the oven roasted tomato sauce, making the spaghetti bolognese even better. We like to serve it with fresh salad, and organic corn or a nut-based parmesan cheese from the "How not to die cookbook". Yum!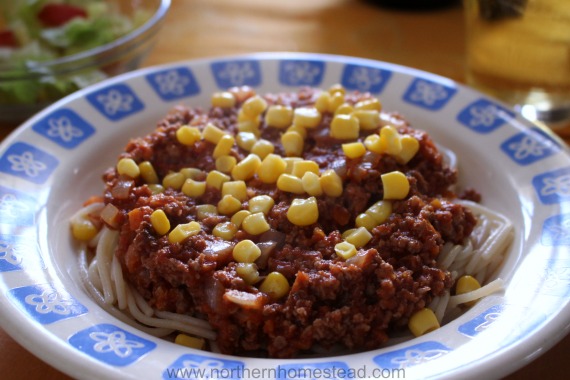 For years we have made the spaghetti bolognese sauce from scratch with ground beef, preferably grass-fed and finished. If we are to eat meat we want it to be from animals that have had a good life. Local trusted farmers are the best source for it.
Spaghetti bolognese sauce does not have to include meat, it's just as yummy plant-based and even better for you. Using precooked green lentils, or pinto beans and chopped mushrooms it becomes a plant-based, whole-food healthy dish.

We invite you to subscribe to NorthernHomestead and follow us on Facebook or Pinterest for more great recipes.
More Recipes You Might Enjoy: