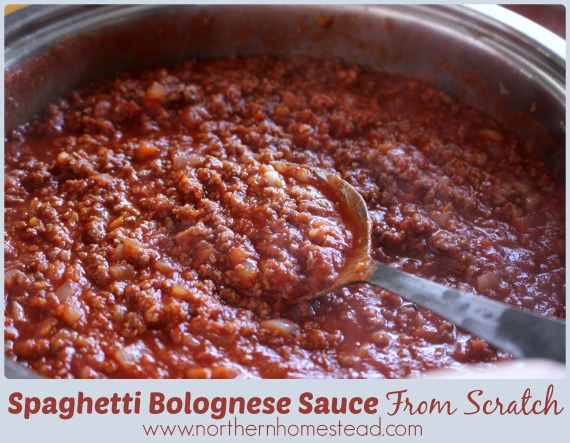 Spaghetti bolognese is many people's favourite dish. Homemade from scratch it is especially yummy. It is a bit more work than to just make it from a jar, but it's so worth it. After all, if you make it from scratch you know exactly what you get – all healthy and wholesome.
This recipe has been a favourite in our family for years. Fresh carrots taste just as good as frozen grated carrots. Strained tomatoes can be replaced with the oven roasted tomato sauce, making the spaghetti bolognese even better. We like to serve it with fresh salad, organic corn and/or kidney beans.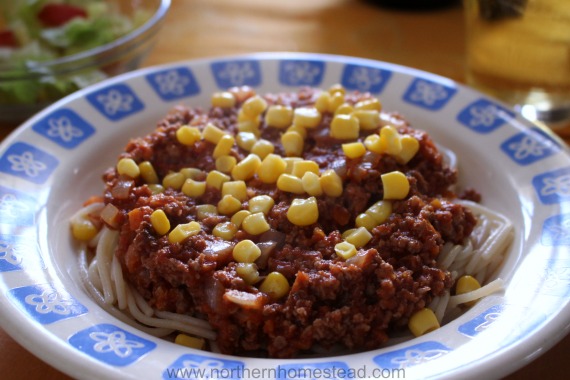 We invite you to subscribe to NorthernHomestead and follow us on Facebook or Pinterest for more great recipes.


More Recipes You Might Enjoy: