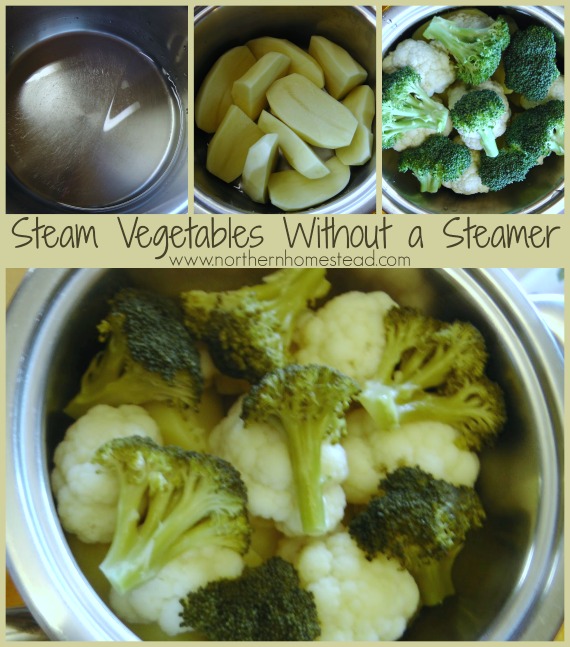 Do you cook vegetables in salted water? I know most people do. After all, that's how grandma did it, right? Think about it, if you brew yourself some tea, you drink the tea and throw out the leaves. If you cook yourself some potatoes, you eat the potatoes and throw out the water. What is the difference? How much do you think gets lost if you boil something for 20 minutes?
Vegetables do not need to be boiled in water. They taste much better steamed. There are many steamers to choose from. An Instant Pot makes one of the best mashed potatoes, a steamer is useful in the kitchen not just for veggies. Those are great pots to have. Still, even though we do own both, I prefer to steam vegetables without a steamer.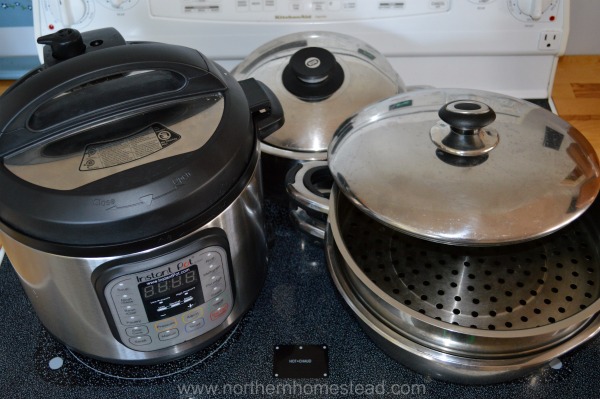 Here is how to steam vegetables without a steamer together in a normal pot.
1. Choose the right pot.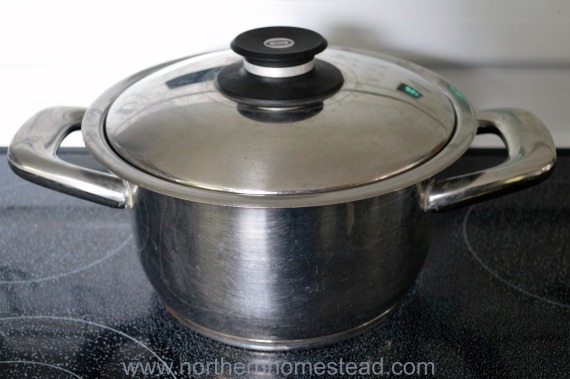 You want a good pot that has a tight lid. A lid that lets some moisture build up. You also want a thicker bottom, so that the heat is spread evenly. These pots cost a bit more but last a life time. AMC cookware is the best, but other good pots are quite suitable, too.
The size matters too. You want your veggies to fill at least 3/4 of the pot, that way they can build up enough moisture to be steamed.
2. Use some water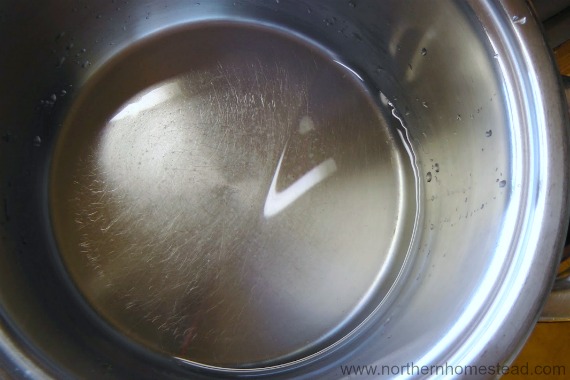 Put in some water, depending on the quality of the pot. The AMC pot does not need additional water, a not-so-tight pot will need more. It takes some practice to find out how much water your pot needs, but it's well worth it! The water is there to protect the vegetables from burning – not for boiling the vegetables. If the lid does not close the pot tightly, more water will evaporate, so you do need more in the beginning.
3. Layer the vegetables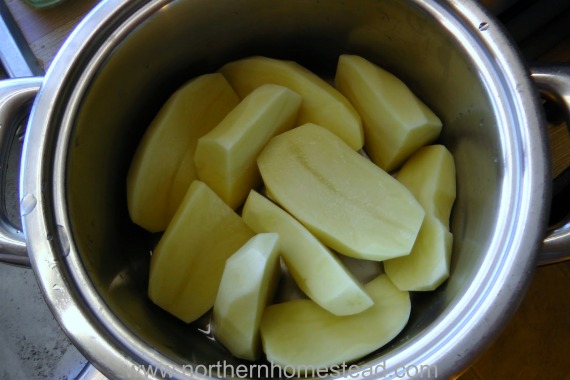 Layer the vegetables into the pot, the vegetables with longer cooking time first and the others on top. For example: potatoes -> cauliflower -> broccoli.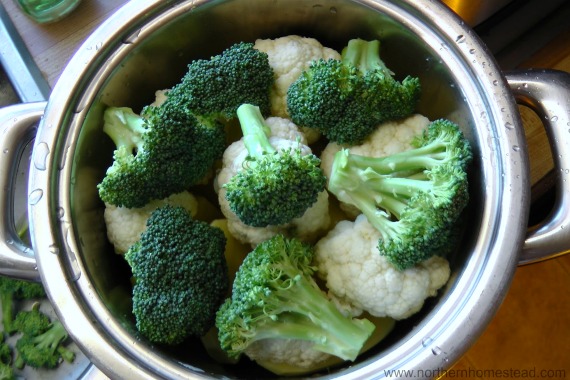 Asparagus and peas can be cook side by side, because they need approximately the same cooking time. For asparagus, peas, beans, etc. I use less water and add some butter. Because the vegetables are not cooked in water, each will keep its color and also its own taste. Every vegetable can of course also be cooked separately, but why, if you can save energy and use less pots (and who wants to clean unnecessarily many pots).
3. Choose the heat setting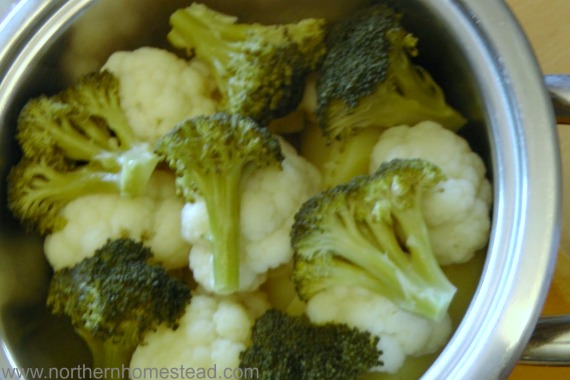 Never use the high setting on your range. Choose medium high heat. Select for example out of 6 units a 4, out of 9 units a 6. Heat till the lid feels very hot, and then turn the heat down to low. Do not uncover the lid, so that the cooking process is not interrupted. Again, it takes some practice, but you'll learn quickly! After you turned down the heat, start the cooking time. Steaming takes a bit longer than boiling, and can hardly be overcooked.
4. Enjoy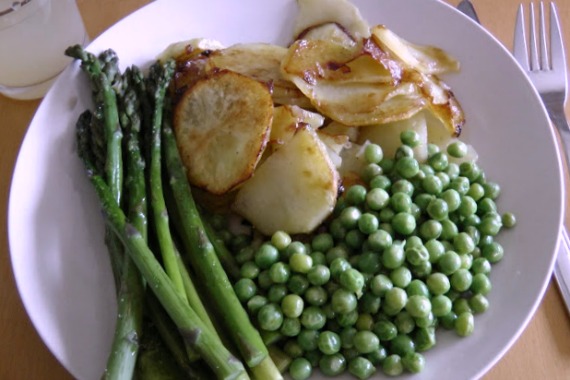 Once you have learned the process you will never go back to water boiled vegetables. The richness in taste, the texture, and the nutrient content is so good. I usually do not use salt for cooking, the veggies have so much own flavour without salt. I just sprinkle some herbal salt after the veggies are done. Or we use a salted sauce.
We invite you to subscribe to Northern Homestead and follow us on Facebook or Pinterest for more great recipes.
More Recipes You Might Enjoy: